`` Gintama '' The first visual announcement of the third animated movie version, the release time is `` early 2021 ''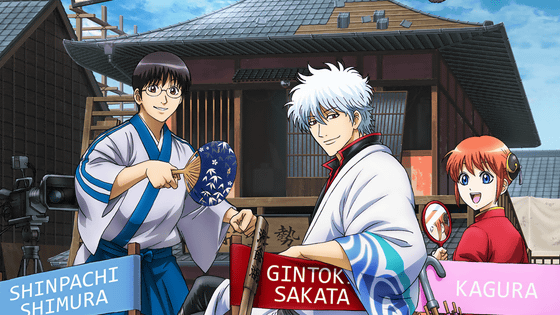 The
3rd 'Gintama' anime theatrical version
whose production decision was announced in August 2019 has been decided to be released 'early 2021'. At the time of the production decision, it was announced that members of Yanjiya, who had been determined to be 'undecided', would continue 'after all'.
視 聴 Watch for one week only! /

How was the special number? Please post your expected comments on the movie in ' # Anime Movie Gintama '! Today's broadcast will be distributed by Nico Live with 'one time per week' time shift viewing. Please see if you missed it!

Stakeholders, next year we look forward to offering to the Super Stage!

— Anime Gintama (@gintamamovie) December 21, 2019


December 21, 2019 (Saturday) was the first day of ' Jump Festa 2020 ', but the announcement will be made not in the event but in 'Nico Nico Live Broadcasting' ' Anime Gintama-Our Super Stage- ' Was.

At the time of the production decision, it was undecided whether or not the Yorozuya members would appear, but the role of Ginki Sakata, Tomokazu Sugita, the role of Shinpachi Shinpachi, Daisuke Sakaguchi, and the role of Kagura, Rie Kugimiya, were officially announced. In addition, 'Super Teaser Visual', which reports 'Crank-in for Three People', and a theater release earlier in 2021 were announced.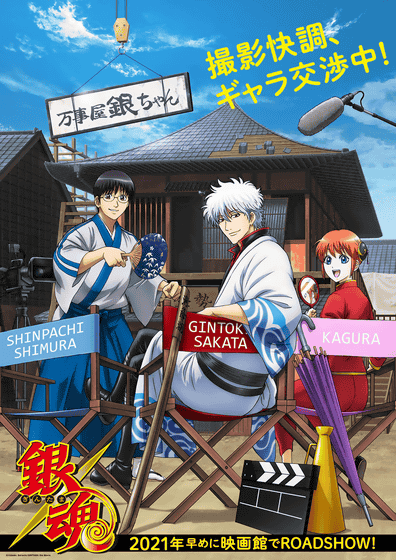 © Hideaki Sorachi / Gintama Theatrical Production Committee Distribution: Warner Bros. Movie

The messages from the three casts are as follows.

Tomokazu Sugita:
This is also waiting for recording. Thank you.

Daisuke Sakaguchi:
Are you really doing it? I can't believe it anymore (laughs). Is this the last? Is it a scam again? I'll do my best anyway. looking forward to!

Rie Kugimiya:
'Anime Gintama' has been decided, and the information has been lifted! So will you do it someday? What I thought was finally coming to life. I want to enjoy as much as I can and I will do my best! Please wait!