A cyber attack on Sony Pictures which was a sluggish password management system evolved to the situation where employees' families were threatened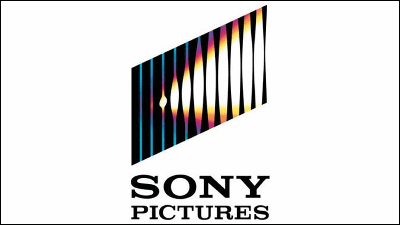 Large-scale cyber attack against Sony Pictures EntertainmentThe damage caused by this is going on without going through, eventually developing into a situation where an email is thrown to intimidate employees and their families.

Sony Hacker: New Email Threatens Employees As Law Enforcement Is Brought In | Deadline
http://deadline.com/2014/12/sony-hacker-email-threatens-employees-1201311283/

Sony saved thousands of passwords in a folder named 'Password' - Telegraph
http://www.telegraph.co.uk/technology/sony/11274727/Sony-saved-thousands-of-passwords-in-a-folder-named-Password.html

It Gets Worse: The Newest Sony Data Breach Exposes Thousands Of Passwords - BuzzFeed News
http://www.buzzfeed.com/charliewarzel/it-gets-worse-the-newest-sony-data-breach-exposes-thousands

Sony Pictures was forced to stop the whole system in response to a massive hacking attack, but since then, from the hacker group "Guardians of Peace (GOP)" who tried to launch a cyber attackCopy of movie actress's passportYaUndisclosed movies and others flow out one after anotherThe world was paying attention to whether the hacking damage occurred on the historical scale will converge in the future.

After that, Sony Pictures found out that the password of the company's important confidential file was managed in a folder named "Password (password)". The world was marveled at a poor management system. Incidentally,TelegraphAccording to former Sony Pictures employees who got interviewed, although there was a voice pointing out a stupid password management system, the organization was not altered.

this isBuzzFeedPart of the password list released by. The name of "Password" is arranged also in the name of the file which handles each confidential information, and it is made to understand very clearly.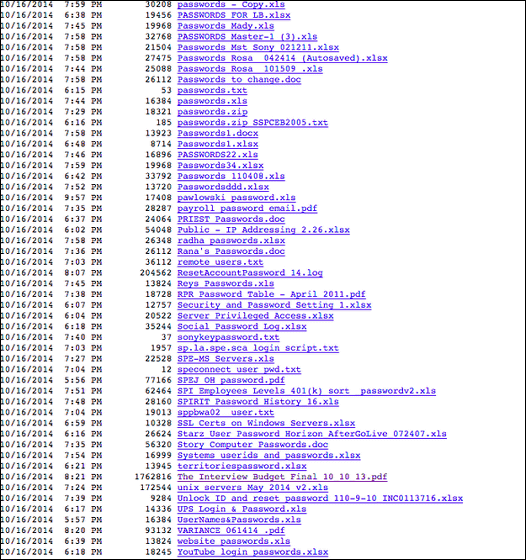 It is known that the leaked data contained personal information such as employee's social security number data, memorandum on salary, medical certificate submitted at the time of leave, etc. Employees are frightened against information leakage. Meanwhile, it has become evident that employees of Sony Pictures are sent an email suggesting the occurrence of damage to employees themselves and their families.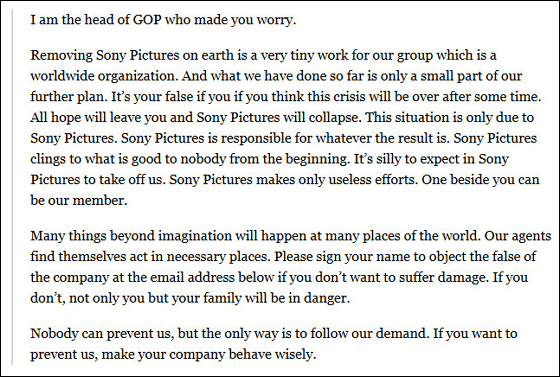 I am a leader of hacker group GOP. It is easy for us to erase Sony Pictures from the world. And what we have done so far is only a part of the profound plan as a whole. If you think that the crisis has passed, that is a mistake. All hope was broken. Sony Pictures will collapse. It is Sony Pictures that invited this situation. Sony Pictures must take responsibility on its own. Sony Pictures sticks to what no one wants from the beginning. It is foolish if you think that Sony Pictures can stop us. Sony Pictures is making a wasteful effort. It is on our side that you are left with you. (Of course) If you think that you do not want to suffer the damage, you should sign Sony Pictures's mistake to the underlying email address. If you do not sign it, your family as well as you will be in danger.
In addition, GOP is just a part of the data stolen by hacking such as undisclosed movie and so forth, data which I have leaked so far has stated that the total amount of stolen data is about 100 TB.

· Continued
Information leakage from Sony Pictures, such as "Tom Cruise to Jobs" and the Celebrity Impersonation Continue - GIGAZINE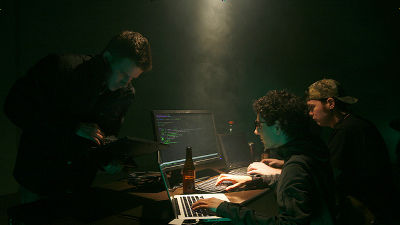 in Note, Posted by darkhorse_log