The Federal Trade Commission pointed out that the function Sony picked up with PS Vita's advertisement can not be used properly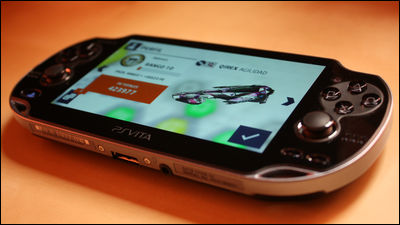 ByJavier Domínguez Ferreiro

The portable game machine which Sony began selling on December 17, 2011 is "PlayStation Vita (PS Vita)", but "PS Vita's New Function" which PS Vita has promoted so far is partly used Can not, as SonyThe Federal Trade CommissionI was pointed out by the FTC.

Sony's ads should not play games | Consumer Information
http://www.consumer.ftc.gov/blog/sonys-ads-shouldnt-play-games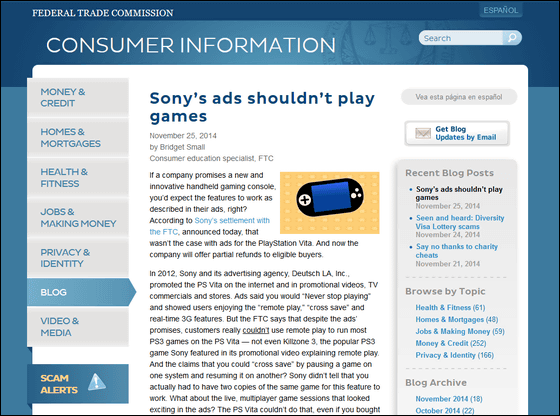 Complaint - 141125sonycmpt.pdf
http://www.ftc.gov/system/files/documents/cases/141125sonycmpt.pdf

In 2012, Sony and advertising agencyDeutschHas promoted PS Vita, promotion movie on the Internet and TV was swept away. In those promotion movies, with a catch phrase such as "Never stop playing (never stop playing the game)", "Remote play"Or"Cross save"And" 3G communication "were picked up.

The problematic CM is kore. In the movie, PS Vita and PS 3 are playing a lot of remote playing.


Despite appealing these functions on the Internet and television on TV, PS Vita user seems to be in a state where remote play can not be used with most PS 3 game titles now. It is a popular game title, and in the promotion movie of the problem PS Vita was playing remote play "KILLZONE 3Even still it is not compatible with remote play using PS Vita.

"Cross save" function is a function to share save data of the same game with PS Vita and PS 3/4, but in order to use this function, it is necessary to purchase game titles with both PS Vita and PS 3/4 The FTC pointed out that there was no explanation about this. In addition, although the promotion movie had taken up simultaneous play with a lot of people, even when purchasing 3 G version of PS Vita it is also a problem that it is impossible to play simultaneously with a large number like a promotion movie It was listed.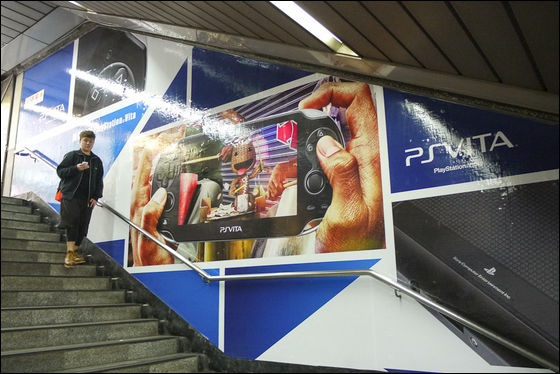 ByWasin Waeosri

Based on these, FTC was criticized as Sony and Deutsch in a promotional movie as "deceiving consumers and having them purchase goods". In addition, despite the fact that Deutsch, an advertising agency, had tweets about PS Vita at employee's personal Twitter account, they did not reveal that employees were working as Sony's advertising agency, FTCGuidelinesThere was also a problem in conflict with.

In addition, Sony received references from the FTC, revealed that it will respond to some refunds to qualified users among PS Vita purchasers, and reconciled with FTC.