Free Bubble Shooter game "Balls" to pile up and disappear the falling ball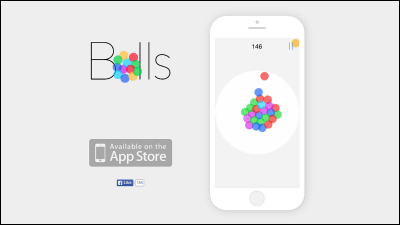 Combine colorful balls and bubbles and erase themBubble ShooterMany people have enjoyed system games as well. A stage of such a bubble shooter game is arranged, and a free game that erases all the balls falling in space like a universe is "Balls"is.

Balls
http://gameofballs.co/

"Balls" is a free game for iOS. To install, tap the following link and tap "Install" on the App Store screen OK.

Balls: rotate, collect, burst! On the App Store on iTunes
https://itunes.apple.com/app/id918122235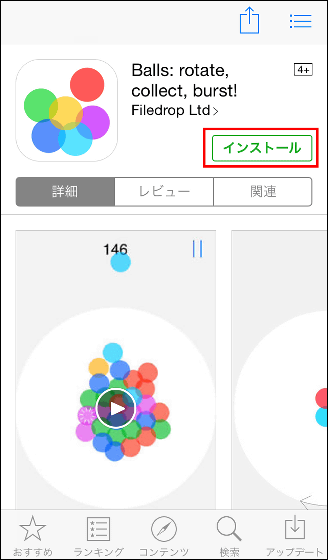 When you start the game, tap "Play" on the screen to start the game. It was a simple game with no setting screen etc.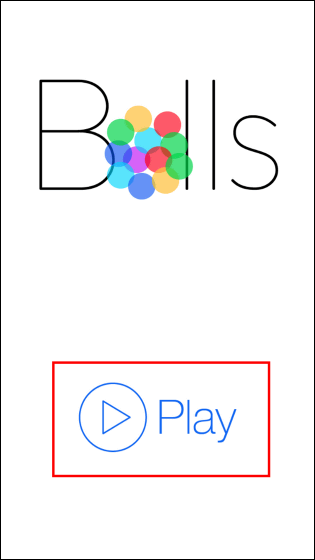 The rules of Balls are very easy. Pile the colors of the balls falling from the outside of the screen towards the center, stack them, and arrange more than four and erase them. At the center, the stacked mass grows steadily and drifts like fluffy, but as if there is a center point of gravity at the center of the screen, it is an image that the ball falls from the outside towards it.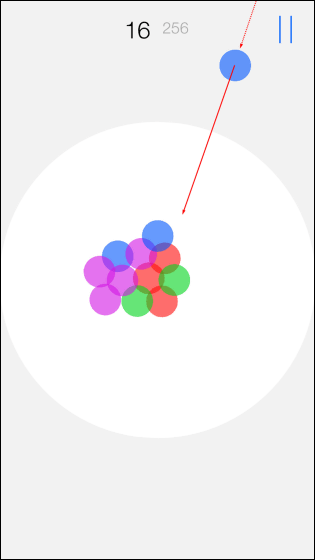 You can slide the screen with your fingers and rotate the chunks lumped in the center with the grugle and let the ball "landing" in the place you want.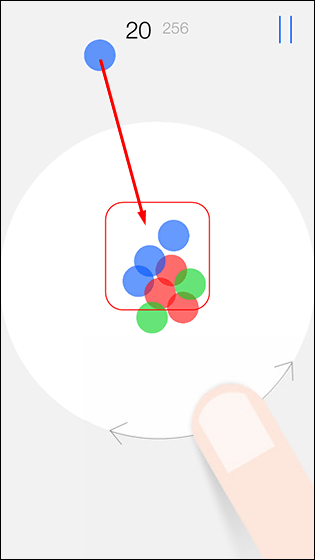 When four balls are prepared ......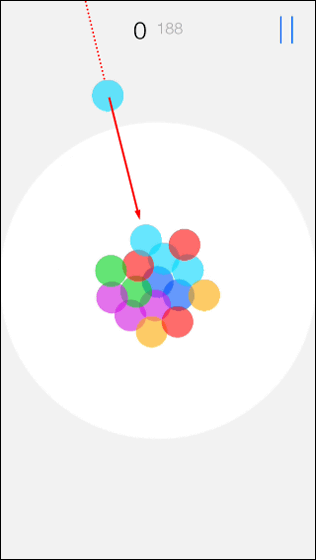 Balls with both "Pocon" sounds disappeared, and 4 points were added. The rule of "Balls" is to aim for a high score by continuously continuing this.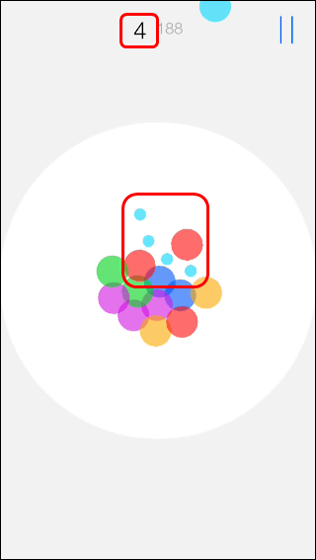 Those with white lines are called "bomb" balls. When four balls including bombs are prepared ......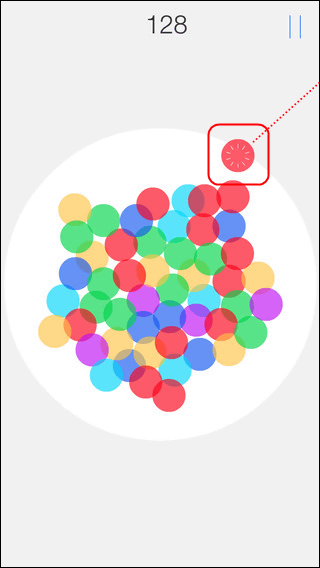 All the same colors on the screen disappeared and bonus points were added according to the number of balls. As this is an important point in getting a high score, it should be aimed more and more.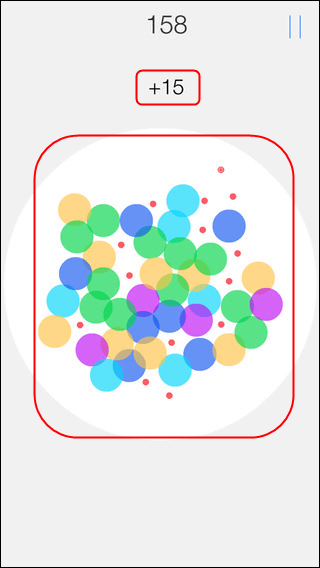 However, sometimes four balls hit at once and sometimes become "awa", thrilling place of this game.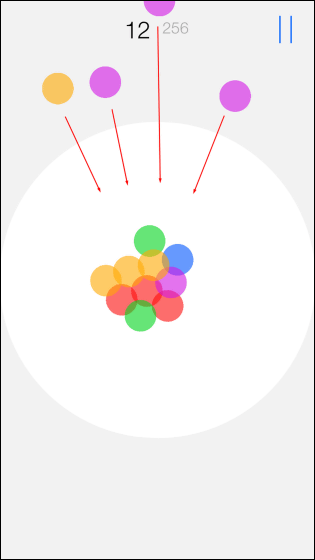 Game over if the outermost ball reaches the white circle. This is just a simple game, but it was a new type of game that could be enjoyed by those who have been hooked on Bubble Shooter.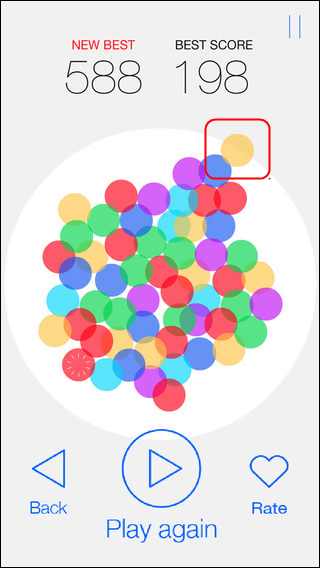 The version of Balls at the time of writing the article was just released as "1.1". There are minor inconveniences such as not being able to reset the game in the middle, but I would like to expect improvements in future upgrades and expansion of game types.