I encountered "Lost Baggage" at Chubu International Airport and did what I did for 5 days until my baggage came back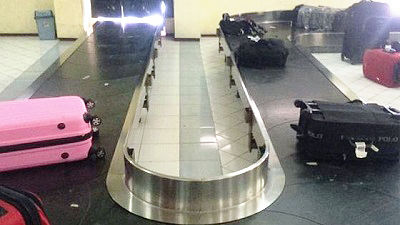 After arriving at the airport, the fact that the baggage deposited with the airline does not come out of the turntable is called "Lost bag gauge"Is called. It is a "nightmare" that I do not want to imagine, but for the sake of a ruthless event, I would like you to refer to it.

Hello!World newspaperA special reporterTomohiro Uetake (Tomohiro Utame)is. I am currently traveling around the world, I am in the 12th country in Nepal. (Red line is an air route, blue line moves over the land)


◆ When I came back to Japan, I thought that it was a relief ......
The story goes back to October 9th. Poverty Backpacker 's servant stayed in India from August 27th to October 9th. However, as a result of the expiration of the Indian visa on October 9, I chose the way to return to Japan temporarily. I lost important items such as iPhone and credit card during the trip (Reference:I had my iPhone 5 stolen, so I got miserable in the Ganges river | World newspaper), To arrange those items, and to apply insurance money with travel insurance.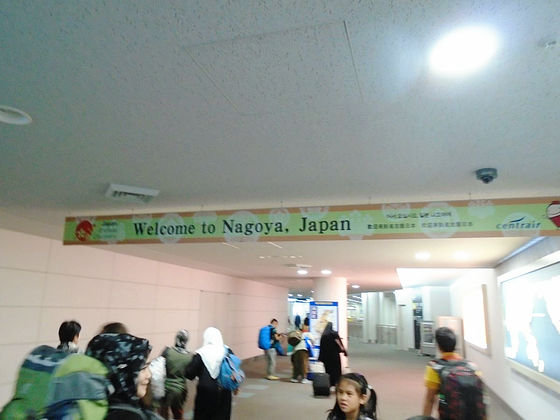 Air fare is cheapAir AsiaCalculating the route that you can return to Japan cheapest, the route I followed was as follows.

October 9 23:30 Kochi (India) to Kuala Lumpur (Malaysia) Air Asia X AK 38 flight
October 10 08: 45 From Kuala Lumpur, Air Asia X D 7542 flight to Chubu International Airport (Japan)

There were various things for five months if I think about it. Fun things and painful things ...... I thought of such a thing and went out of the plane and wrapped in a mysterious relief just by touching the air of Japan. Have immigration procedures and have stamps on my passport pushed back to the passport ......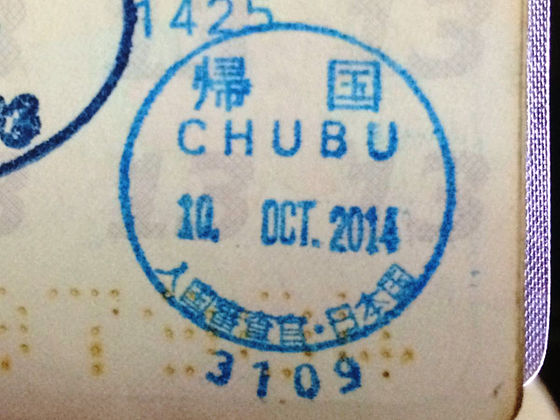 Proceed to the area called baggage claim where the baggage that you deposited arrives.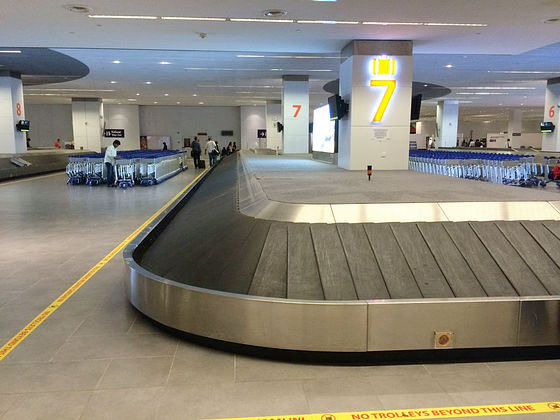 I am preparing to prepare carts and receive packages. Everything should have been going well ... .... However, even after 20 minutes, baggage will not come. And I was told by the airport security guard nearby that the fact of the shock was made. "This is all in my luggage, but ... was not it?"

How! I was hit by the shock situation that baggage did not come out in Japan that I thought was the most reliable. This is called "Lost bag gauge" in journal terminology. Lost bagage was my first experience in my life, but I've lost a lot of things like iPhones and credit cards so far, I grinned the cart and laughed at my nose "Next was it so?"

By the way the baggage that did not come out is here. The contents were clothes, household goods, books, total weight 19 kg.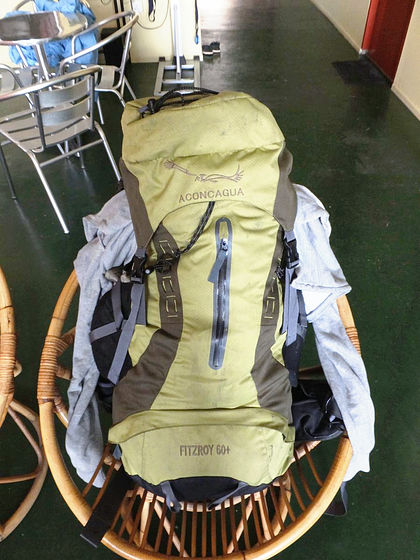 ◆ What is Lost Baggage?
What is Lost Baggage - Kotobank

In the airport, baggage such as a suitcase deposited with an airline company will not come out of the turn table after arrival and it will be "lost handling". ◇ Not lost, but a delayed baggage) (luggage delay), but in general it is also called the lost bagage, including this. Mistake in other flights, forgetting to drop off at a stopover, mistake of luggage with other travelers, forgetting to take refund process at a stopover, and so on.

◆ First consult with staff
Because it was my first experience, I did not know who to tell to whom, but from the airport security guards, it was told to the clerk first to explain the circumstances. At Chubu International Airport female officials stood beside the turn table. Or if there is a big airport there is a counter to declare luggage not yet arrived so let's head there. I telled the staff the following.

· Features of baggage
· Route such as airport and transfer
· Flight number and airline used

◆ Creating a non-arrival baggage report
A staff member made a document on the spot that is not yet arrived.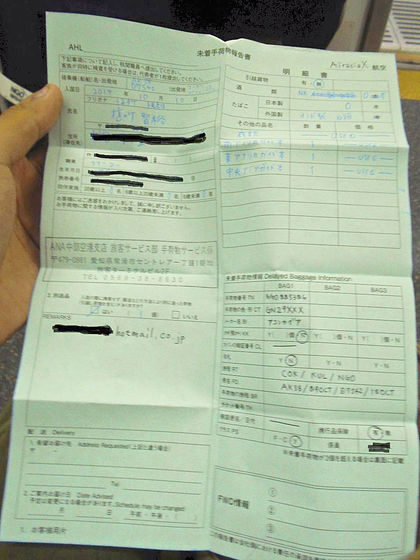 ·name
·Street address
·phone number
·mail address
·passport number
·Birthday
·Profession
· Number of passengers
· Details of contents of luggage
· Brand of the bag, manufacturer name
· Number of seal type semi-ticket (claim tag) handed when baggage is deposited
· Presence or absence of travel insurance
After writing, I received a copy. Just to be sure, listening to the name of the person who took charge, it is convenient to ask you later. In the story of the person who took charge at this time, "I have not seen the luggage that is similar in character ... ... Also I have not received reports that I forgot to load my baggage but so far, I will ship it to Japan as soon as it is found and send it to the stated address. "

Only the baggage that I brought in the cabin was the baggage I brought back this day. I did not need a cart ... ....



◆ I asked you on October 11
In the evening the next day after returning home, I contacted the contact address that I had written on my earlier receipt, but I answered that "The package has not yet been discovered". What kind of country is my luggage wandering around ...? It was only at around this time that the insecurity of "trying not to find" began to crawl.

◆ On October 12, there is a notification of discovery
Three days after breaking apart from luggage, I finally got a message saying "I found it." Apparently my baggage seems to have missed an airplane in Malaysia (the reason is explained below). It was that I will contact you again as soon as details are decided. It was good to be found ... ....

◆ On October 13, a detailed delivery schedule will be entered
The next day of discovery contact, we taught the detailed information such as delivery date and time by telephone. Because I was temporarily returning home this time I was telling you that I planned to leave again ten days later, but those who took charge in the phone grasped it every time and said, "As soon as we can make it to the next departing I am sending it to you. "Because it corresponded very carefully, all anxiety disappeared.

◆ On October 15, packages arrive by parcel delivery service
Late arrival from the owner On the 5 th, the package finally arrived at my house. Of course, all the contents are complete and, of course, there is no payment for delivery and there was no payment for the delivery and it was because the Typhoon 19 was approaching, right? I felt warmth.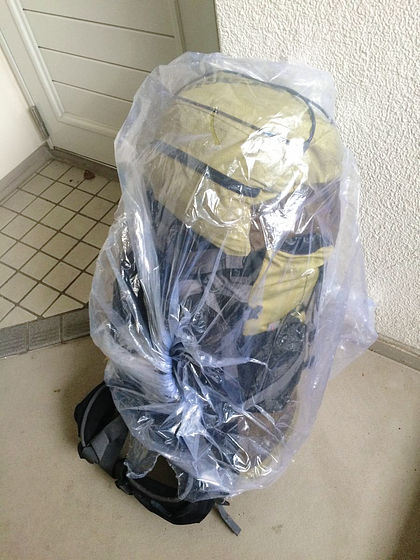 ◆ Why was the incident happening
I found it safe to find, but why did my baggage have been delayed? I asked the person in charge in the case of the discovery contact on October 12th. "The computer system of AirAsia X that I used has gone down, because I sorted all the baggage manually, some loads did not arrive in time." It may be a scene that you can originally complain about because it is a translation that did not arrive, but I imagined that you were sorting hundreds of heavy baggage by hand, this will turn pale. I felt a glimpse of the shadow's efforts that I would not normally be outraged, and I'm frustrated by the polite response at the phone entrance.

◆ How to prevent Lost Baggage?
It is impossible for passengers themselves to completely prevent the lost baggage, as it is not at hand. However, if there is a lost bagage, is not it possible to minimize damages and make it easy to find it? Below, I will introduce the points that I regret that I should have done this time.

1: Things that are expensive and strong-minded are brought into the cabinet as much as possible as baggage
I think that few people deposit valuables such as PCs and electronic devices, but are there many people who deposit expensive clothes (such as brand items) and souvenirs? As much as possible, if you carry it as baggage, there is little mental damage when lost. However, as liquids are impossible by airline companies, there are cases where size and weight are specified, so confirmation is necessary. In my case, there was not much in the lost baggage, but I just worried about my favorite clothing I bought abroad.

2: Bring items you use as few bags as possible within a few days after arrival
Even if you find a package, it will take some time until it arrives at hand. In the meantime, if you bring as much baggage as possible as baggage, you can avoid situations where you can not prepare it locally or you will not need it. Because I neglected this, I decided to endure the chilly Japanese night in October with a single T - shirt until I reached home in Aichi Prefecture where there is Chubu International Airport ....

3: First arrive at baggage claim
It is a strategy to prevent other passengers from mistaking their bags and taking them. You must not be distracted until you receive a package.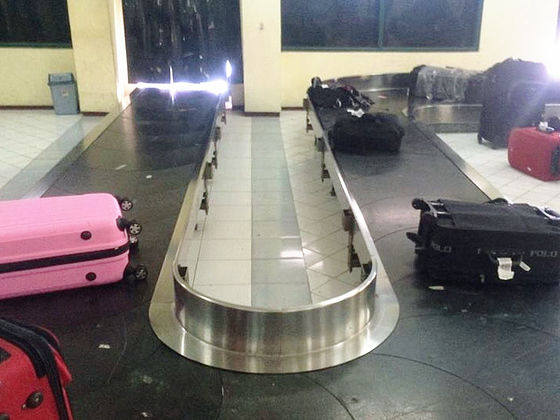 4: Make features that become marks such as name tags and key holders
Not only doing this reduces the possibility of misplacing your luggage, it is also useful when you issue a search request.

5: Remove past tags
Tag with three alphabet letters wrapped around the baggage deposited. The airline seems to rely on this tag to decide where to send the package. In fact, my baggage was delivered to my home via a domestic carrier after being carried to Chubu International Airport (home from Haneda is near ... ...) at a later date according to this tag. In other words, if past tags are left rolled, there is a possibility that they will be sent to the airport by mistake.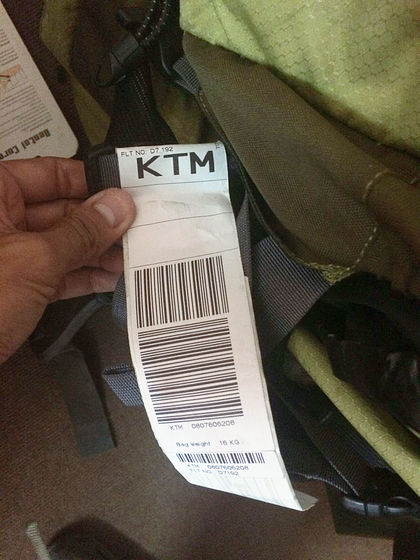 ◆ In order to not feel sorrowful with a pleasant journey
If you can not find a package for more than a certain period of time, it seems that travel insurance may be applied to patterns that can request compensation to airlines, but travel bags contain items of memories that money can not solve . Also, it is not always possible to receive polite response like this time overseas. Even if you do not feel sad when you leave your luggage on your precious trip, do the best possible countermeasures, even if your baggage does not come out calmly responsive to respond to the most effective for reunion with your luggage It is a method. I hope this article will be a reference for those who have traveled overseas and have unfortunately lost their luggage.

Sentence / coverage: Tomohiro Uetakehttps://twitter.com/hiro_uetaken

Supervision: World newspaperSekaishinbun.net