There was a parasite when I stool by the stomach in Nepal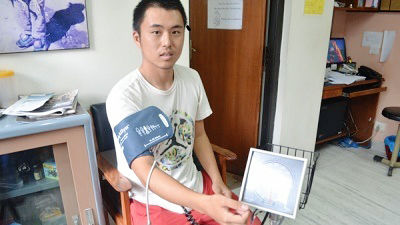 One of the concerns in traveling is disease in the area. And also, I do not know how to visit a hospital abroad, I will anxiety. I report this because I have a diarrheal disease and have been consulted at a local hospital this time.

Hello!World newspaperA special reporterTaira Hiroyukiis.

I am currently around the world, I am in the city of Kathmandu (capital city of Nepal) (asterisk) (red line is overland, blue line moves on air route).


Kathmandu is crowded with tourists mainly for Himalayan trekking here. I also climbed up to 5545 m with Everest trekking the other day.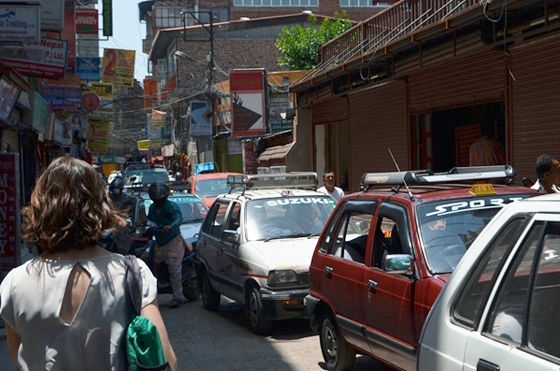 In Kathmandu, it is attractive that Japanese cuisine can be eaten cheaply in town, but it is a traditional dish of Nepal in the public eateries where locals go throughDalbertIt is about 100 yen to eat. But this time it was the source of disaster ... ....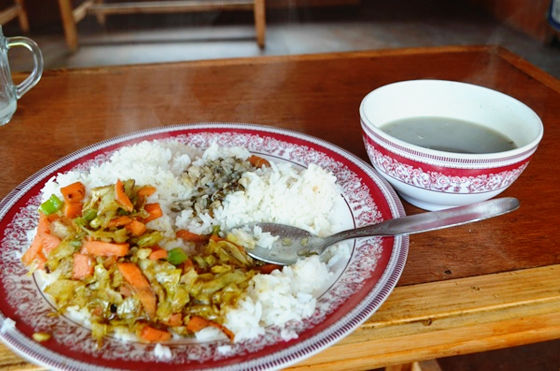 From the following day I was attacked by violent diarrhea. And since natural healing could not be expected after two weeks, I decided to go to the hospital because I was worried.

◆ What is credit card incidental insurance?
First, what you do before you go to the hospital is to contact the insurance company. From the cheap room. I am an uneasy look.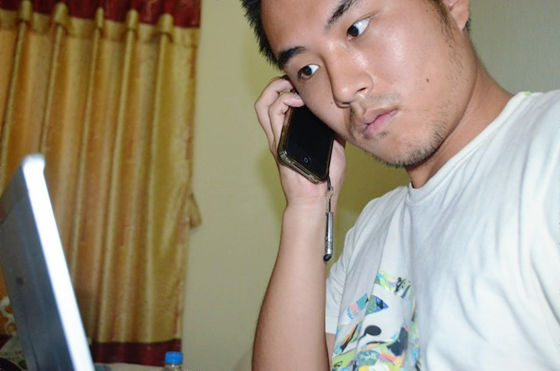 In my case, I do not subscribe to general overseas insurance, and I cover all the insurance with credit card.

There are many credit cards with overseas insurance free of charge. Many of them are guarantees only for the first three months after leaving Japan, but some card companies guarantee for three months from the time they paid overseas.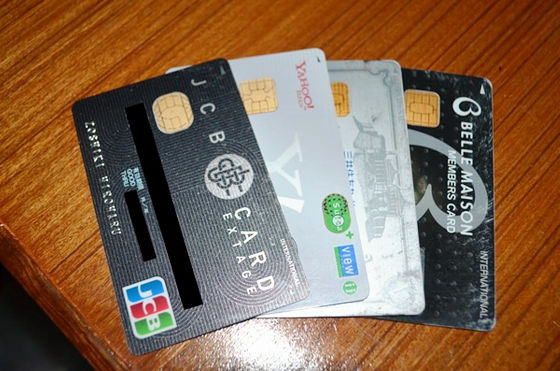 The card that I can use insurance now is Belle Maison Members Card. The insurance company underwriting this card is Mitsui Sumitomo Insurance.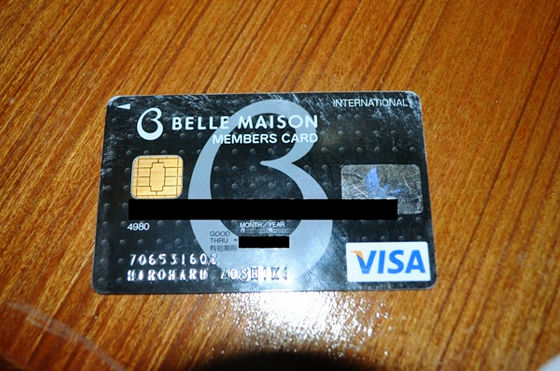 I informed the office in charge, but there are Japanese-ready staff in Kathmandu, and there are no hospitals that can accept cashless. I will redeem myself and I will charge the insurance company later. Furthermore, in the case of Mitsui Sumitomo Insurance, it was possible to receive advance payment only at the overseas branch in the middle of the trip, in case of credit card payment.

◆ To the hospital
I got introducedCIWEC HOSPITALI was indebted to the hospital that I was told. We mainly provide services to travelers and long-term residents. We also provide emergency and hospitalization services and dental / vaccination. More than anything, one of my researchers seems to be internationally known for research on diarrheal diseases, and for me it became a reassuring ally.

Places are cheap, many backpackers gatherThamel districtI arrive in 10 minutes on foot from the hotel. The appearance is like this.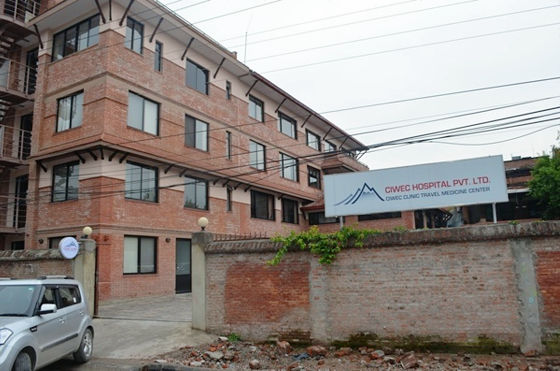 The signboard is properly written in English.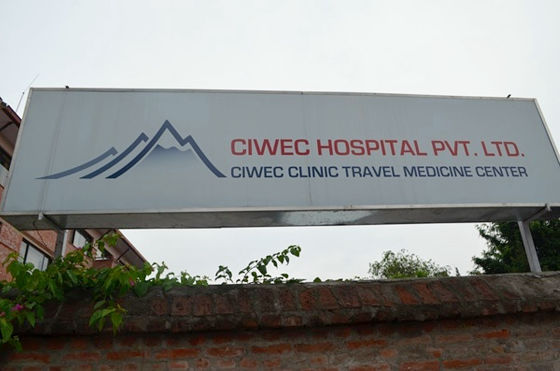 The inside of the site is like this.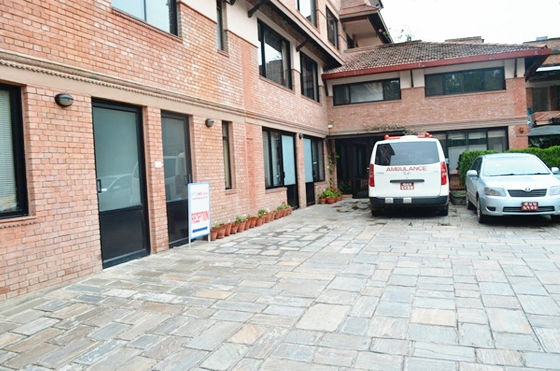 I can see the reception sign ...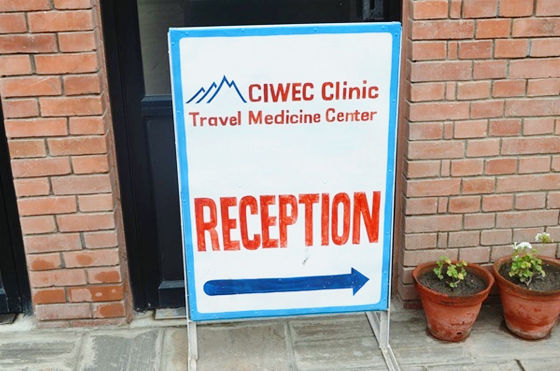 Next to that there is an ambulance at this hospital.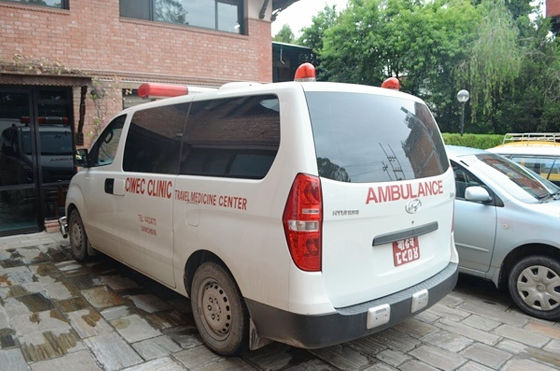 And, as you enter inside there is receptionist on your left.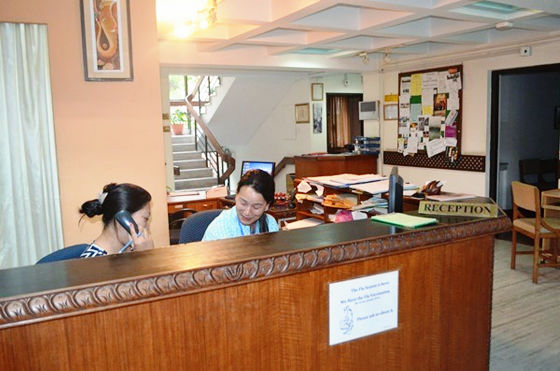 The waiting room has a sofa that can sit about 15 people and I get a very clean impression.



Magazines and newspapers are displayed on the table.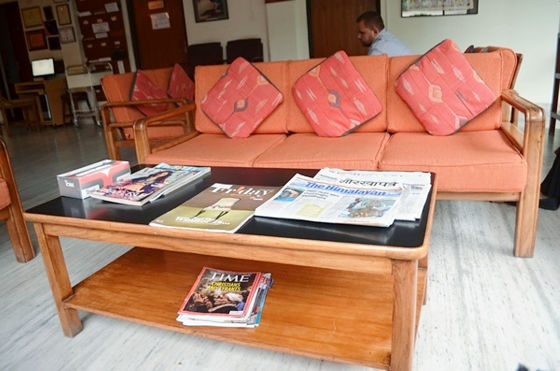 Most countries can not drink tap water. There is a water supply machine here, and you can drink water freely.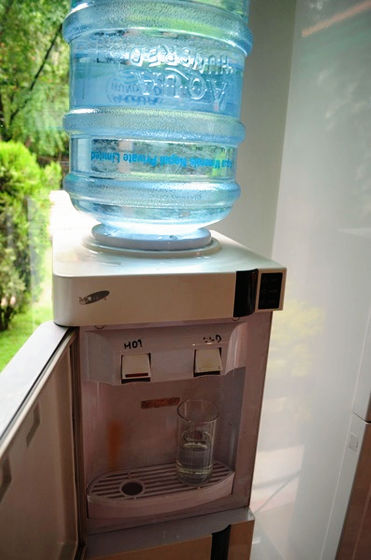 First of all I will explain the condition by reception. Unlike insurance company information, Japanese staff was always resident. There seemed to be a total of three people, one Japanese and two Nepalese who can speak Japanese.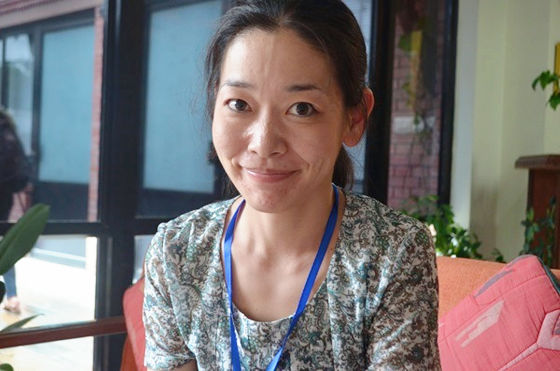 When a doctor's consultation is necessary, fill in this chart. The content varies from hospital to hospital, but here we have entered the name · date of birth · nationality · contact information · schedule of the trip · past visiting country · immunization received in the past · the schedule of staying in Nepal etc.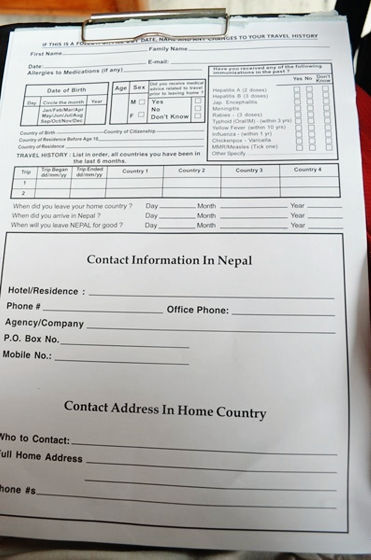 ◆ Start examination
After a while after submitting the medical record, the basic check of the physical condition is carried out from the nurse. Blood pressure and pulse,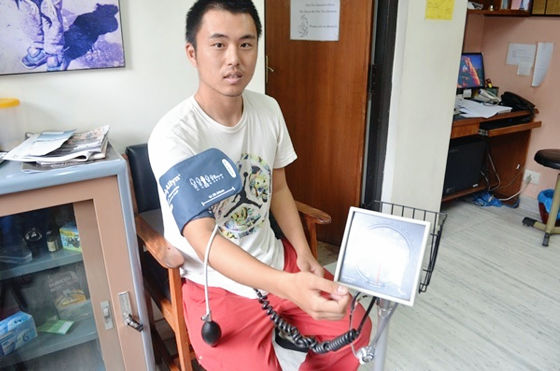 And, body temperature measurement was done. By the way, the thermometer was a type to measure with the ear.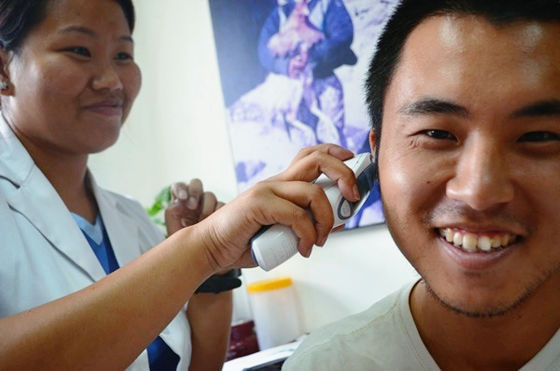 After that, we waited for a big event, it was a stool test. First of all it will be announced to the toilet.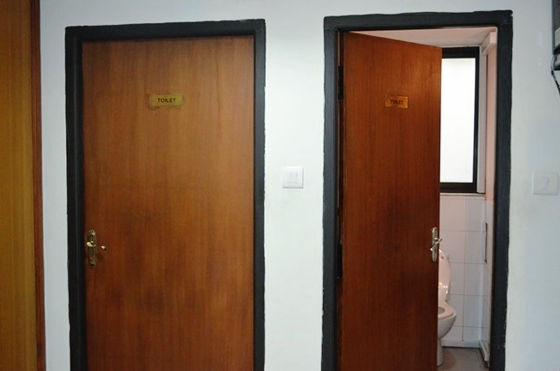 Inside, there is a cup for stool check. This hospital was maintained, so there were toilet paper, but it was not previously installed when doing similar inspections in Cebu, Philippines. You should bring it for your precaution.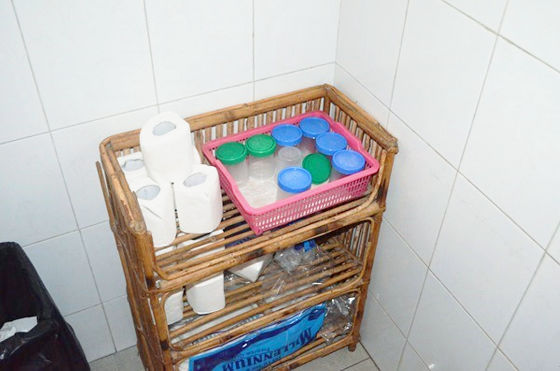 Add your help to this cup. I was pretty nervous to be able to shoot the point (laugh).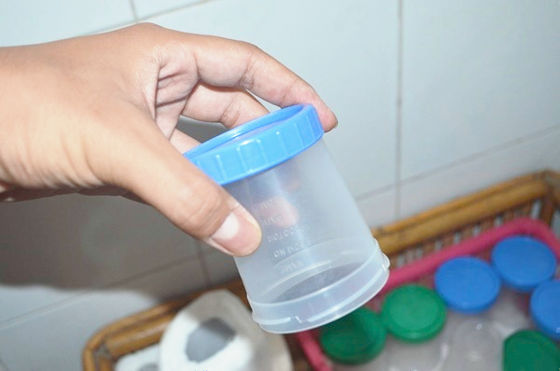 Then I will submit it along with the paper on which the name is written. Here specialists will appreciate it.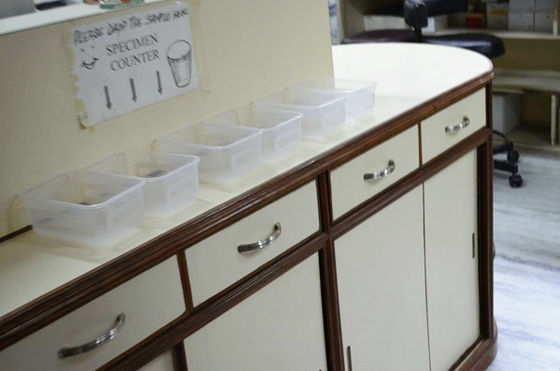 The doctor took me to the room. In the examination room PC and ... ...



There was a bed, etc., and nothing changed from Japan.



This is Gerda doctor who took charge of this time. I was very kindly touched and I was able to visit with confidence.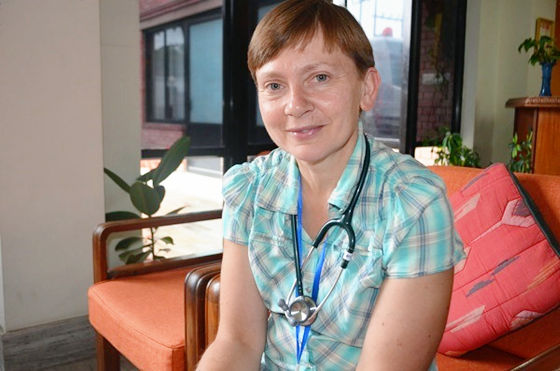 ◆ Diagnosis results of surprise
After a simple interview and auscultation, the results of the examination came out. What ...... There seems to be a parasite called Giardia in my body. I was surprised, but my teacher seems to be a general disorder for travelers around here. Wikipedia's "GiardiasisAccording to the article "

It is a common infectious disease worldwide, and it has a diseased area in most countries around the world. Especially in tropical and subtropical areas, infected people are many, infection rate reaches 1-2%. Some prevalence rates exceed 20%, and some 200 million people are infected. As the source of infection, raw water, raw vegetables, raw juice etc. are mainly used, water of a mountain stream which seems to be beautiful at first glance is dangerous.
So in short, it was food. It was a natural reward as I said everything (laugh).

I prescribed the medicine from the teacher, I thought it was calming at first sight ... ... This alone was not over.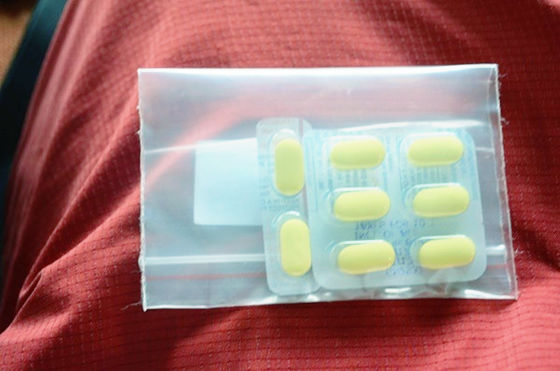 When hearing auscultation, I heard that the sound of blood flow to the kidneys is not normal and I was to receive an ultrasonic examination.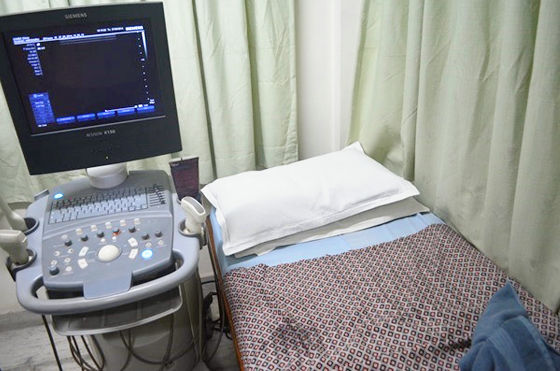 Fortunately I could not see any abnormality in the results, but when I returned home I was advised to see a professional doctor.

◆ Payment
There is nothing particularly difficult as we change payment with card this time. Let's receive a receipt by all means. The total amount of payment this time was 299.88 dollars (about 30,000 yen), of which the amount of diarrheal disease was 89.88 dollars (about 9 thousand yen).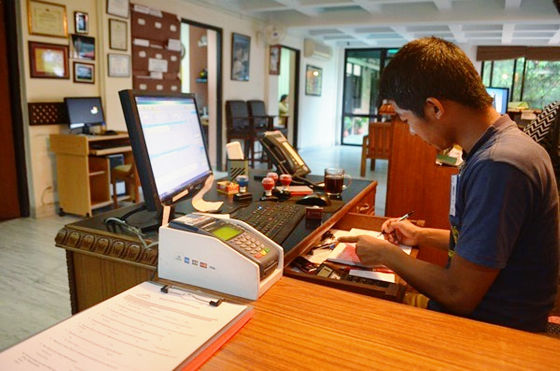 ◆ When bitten by animals abroad
I used to hit a monkey in Vietnam before hitting a rabies vaccine 5 times a month. Please see the following article for details.

I was bitten by a monkey in Vietnam! A story that moved 600 km seeking "rabies vaccine" | World newspaper
http://sekaishinbun.net/2014/04/17/rabies-vietnam/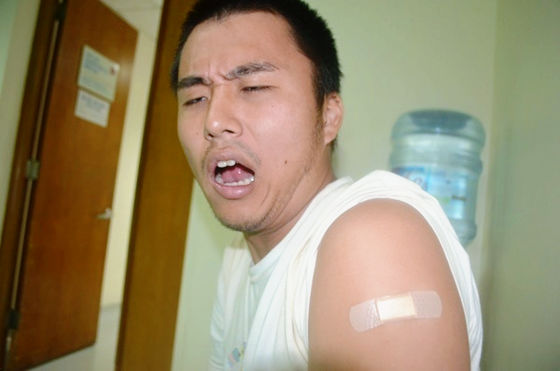 Through overseas visits ranging nine times in total (five countries), I felt that hospitals are "places to provide security". Every hospital is kept clean in Japan, and you can accurately communicate your request. It will not pass overseas. In some hospitals in Vietnam, the bed sheets had blood stains in front of the beds, even the doctors did not understand English, and the vaccine that was not requested was struck, and they seemed to be crazy before the body .

Therefore, we travelers selected information by the procedure we introduced this time and felt that efforts to obtain security were necessary.

Statement · Interview: Koji Tsuyoshihttp://zoshiki.com/wp/
Supervision: World newspaperSekaishinbun.net