A 2,000-yen 3D printer "MOD-t" can also sell its own products in an online store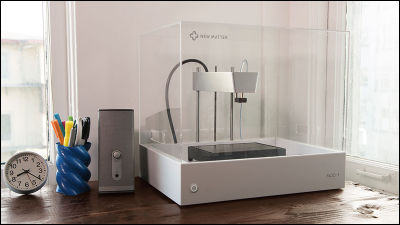 Although inexpensive models are appearing one after another for 3D printers, they are not penetrating to ordinary households, and there should be few people who purchase 3D printers for the purpose of "making small items at home". Meanwhile, it is possible to output customized parts such as accessories, switch covers, pen stands, rulers etc in a design that fits the interior freely, and furthermore in the dedicated online store it is possible to publish and sell their own products that output 3D data A 3D printer of 2 million yen level "MOD-t"Is a cloud-funding platformIndigogoWe are seeking investment in.

New Matter MOD-t: a 3D printer for everyone | Indiegogo
https://www.indiegogo.com/projects/new-matter-mod-t-a-3d-printer-for-everyone

You can see what 3D printer "MOD-t" is from the following movie.

Introducing the New Matter MOD-t 3D Printer - YouTube


I put strings on lions attached to the walls, and wear headphones.




A slightly different shaped pen stand · knob · customized parts of rulers · accessories and ...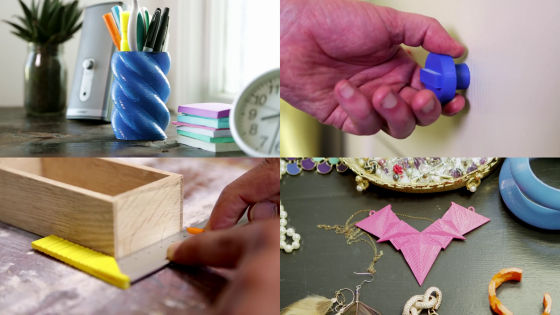 All items such as smoothly shaped rabbit figurines, switch covers, etc. are made with 3D printers.




Such a looking stylish 3D printer is "MOD-t". Even if you put it at home it is a natural design.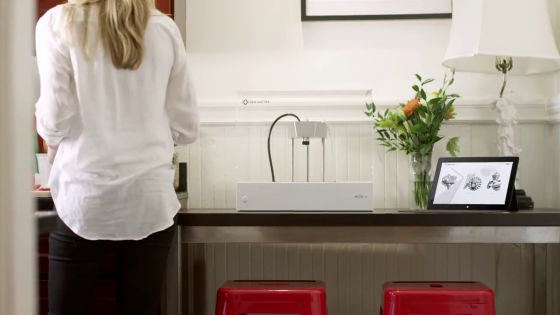 Steve Shell, a developer who deals with 3D printers since the beginning of 2000, It is said that MOD-t was designed due to the idea that anyone can easily use expensive 3D printers with unknown potential.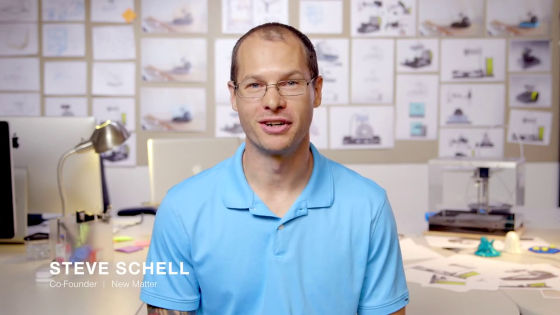 It looks like it is outputting like this, fine modeling is possible with a nozzle of 0.4 mm in diameter.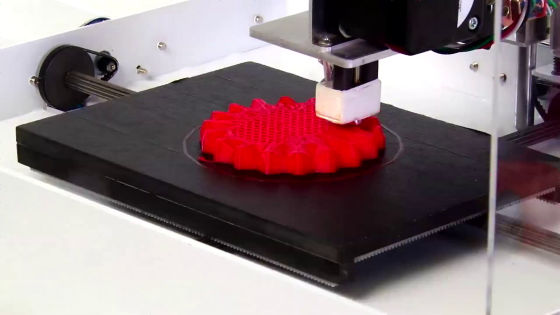 What outputted by MOD-t is a big feature that it can be sold at "New Matter Store" to be released around the summer of 2014.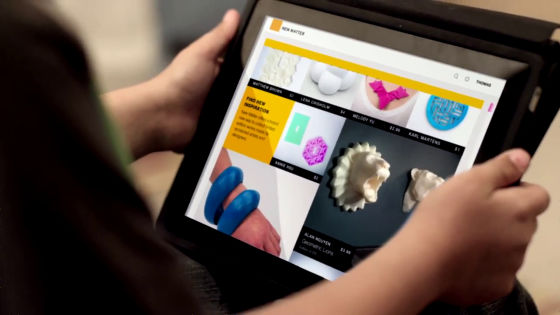 It is a mechanism that allows users around the world to easily search works published on the online store from mobile applications.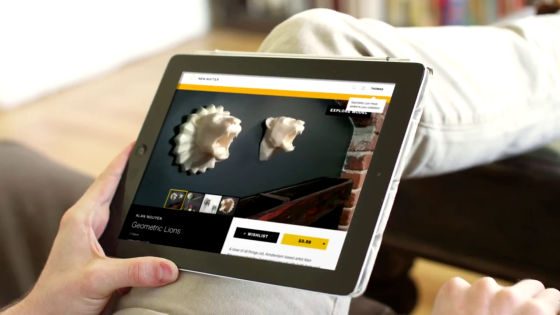 For example, you can watch it up by tapping on the work you care about.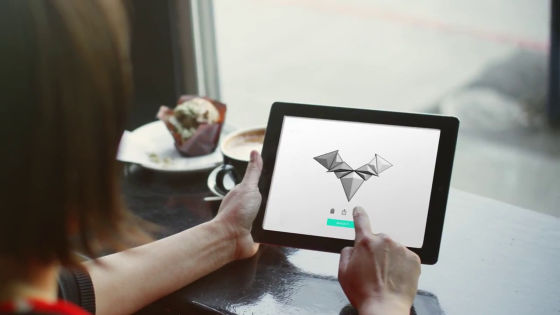 Add customization and ...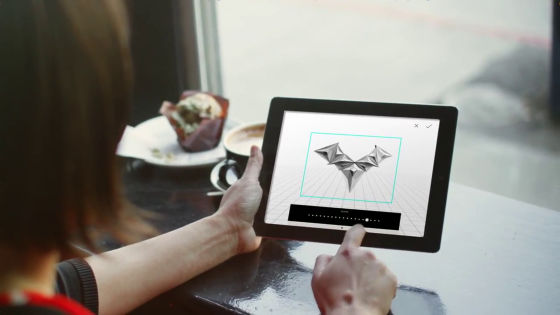 Color change is also possible. MOD - t Users can download data on their own machine by downloading data in the online store, and people who do not have machines can purchase the output product and get it. The designer can decide the 3D print data and the price of the work being published.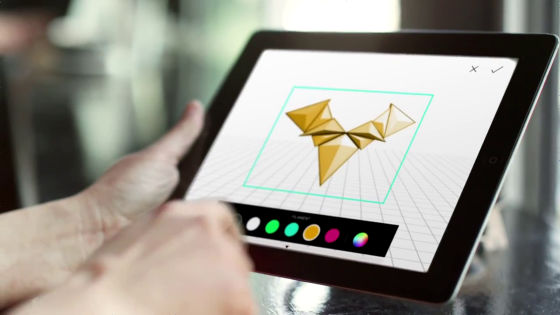 MOD - t can not output large ones, but it has become a 3D printer that can deliver fine output according to what you use at home, such as a lid of seasoning.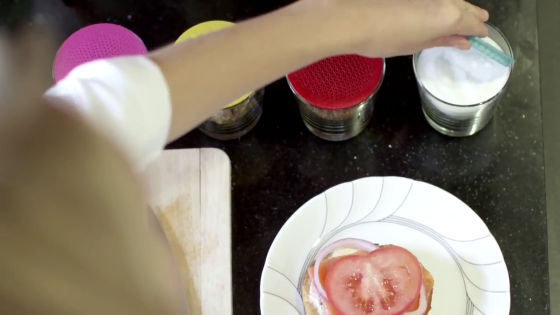 Below is a comparison table with third-party 3D printers that are sold. MOD-t is the lowest price of $ 249 (about 25,000 yen), the closest priceM3D MicroEven compared with 100 dollars (about 10,000 yen) is available cheaply.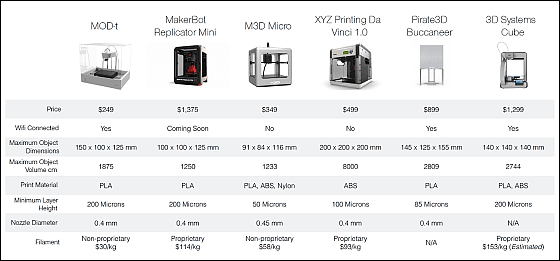 Specifications are as follows.
Printer specification
· Output method: Filament fusion processing
· Material: 1.75 mm PLA filament (corresponding to commercial products)
· Maximum output size: 150 mm × 100 mm × 125 mm
- Layer resolution: Adjustable with software between 0.2 and 0.4 mm
Nozzle diameter: 0.4 mm
Dimension · Weight
· Dimension: 380 mm × 280 mm × 365 mm
Weight: 5 kg
Software specification
· Software: Desktop software, online store application (also planned for mobile)
· Support format: STL, New Matter Store format
· Supported OS: Windows 7 or later (Scheduled to support OS X, Android, iOS)
· Connection: Wi-Fi (802.11 b / g), USB 2.0
· Power supply: 100 to 240 V (50/60 Hz), power consumption 80 W
· Compliance standard: CE, FCC Class B, CAN ICES-3B / NMB-3B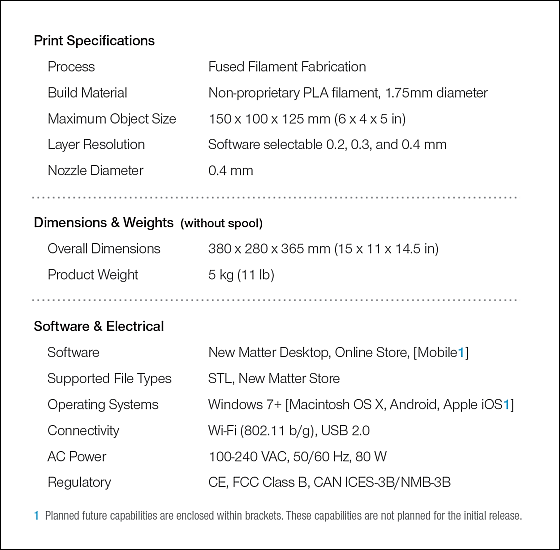 You can get a set of "MOD-t 1 unit + PLA filament 0.5 kg + New Matter Store application" by investing $ 249 (about 25,000 yen). In addition, it is possible to upgrade to a set of "MOD-t 1 + PLA filament 2 kg + new Matter Store application" in which the PLA filament was increased in the plan of 299 dollars (about 30,000 yen).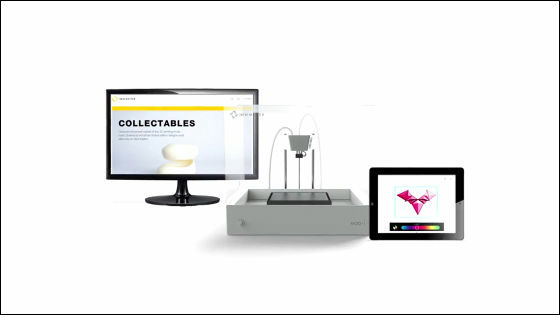 Shipping outside the United States requires additional investment of 90 dollars (about 9000 yen) to 115 dollars (about 11 thousand yen) as a shipping fee, and the shipment of products will be around May 2015 . The deadline for the investment is Japan time at 16:59 on Thursday, July 3, 2014.