"Discov3ry Extruder" which can upgrade existing 3D printers cheaply to what can output soft materials such as silicon and chocolate cream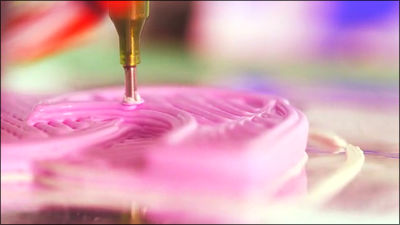 3D printersPLAYaABS resinMost of them output plastic materials, but even with existing 3D printers, extrusion molding machines that will allow you to output soft materials such as silicone, chocolate cream, putty for wood are "Discov3ry Extruder"is.

Structur 3D Printing
http://www.structur3d.io/#discov3ry

You can tell what kind of product Discov3ry Extruder is by watching the following movie.

Discov3ry Extruder: Do more than ever with YOUR 3D Printer - YouTube


Discov3ry Extruder in white and vertically long.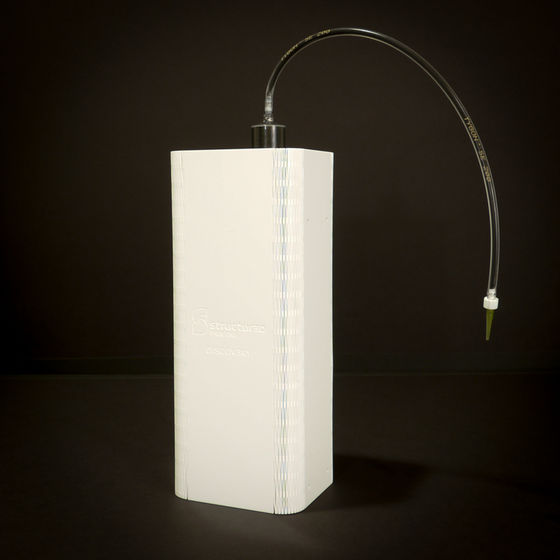 Discov3ry Extruder can be installed on most 3D printers using plastic filaments,PnPIn use, just replace the output nozzle of the 3D printer with the nozzle of the Discov3ry Extruder and turn on the power at the time of use OK.



Silicone · polyurethane · putty for wood · clay · ceramic · latex ·IcingSugar forNutella(Chocolate spread) · Because it can output materials such as conductive paint, you can also make a silicon case etc for smartphone yourself.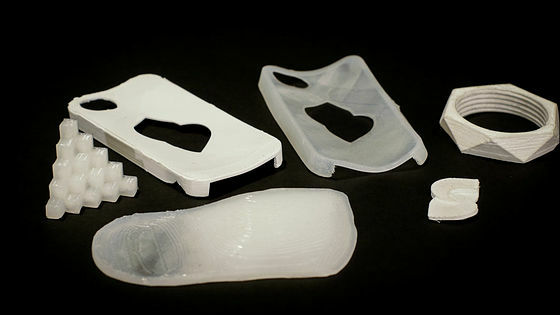 This is a state of outputting silicon material.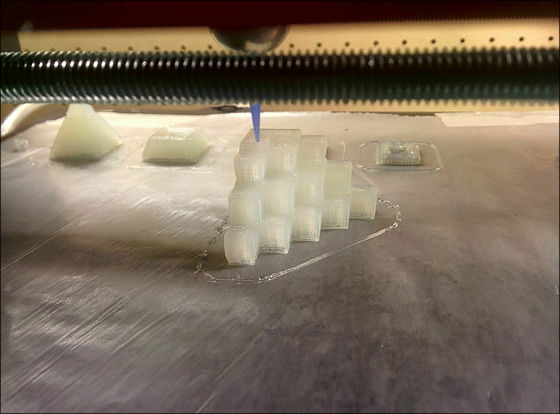 Output object.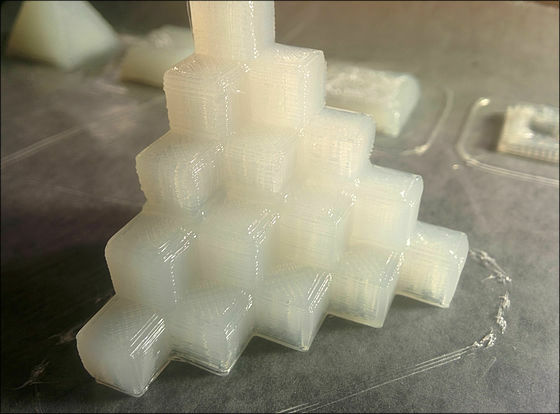 When outputting case for smartphone this is like this.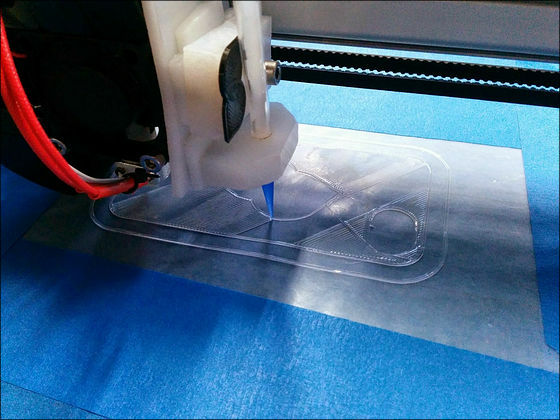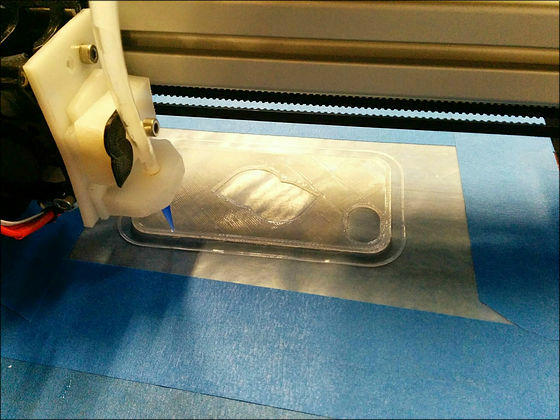 You can see the actual output of Silicon material in Discov3ry Extruder in the following movie.

3D Printing with GE 100% Silicone on the Discov3ry Extruder - YouTube


This is outputting polyurethane.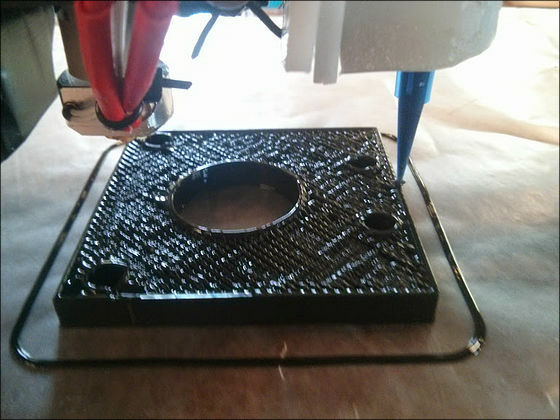 It also does the output of polyurethane without difficulty.

3D Printing polyurethane - YouTube


This is an object made by outputting putty for wood. It takes some time to set, so the shape has collapsed, but I can enjoy a unique texture that can not be shown with other materials.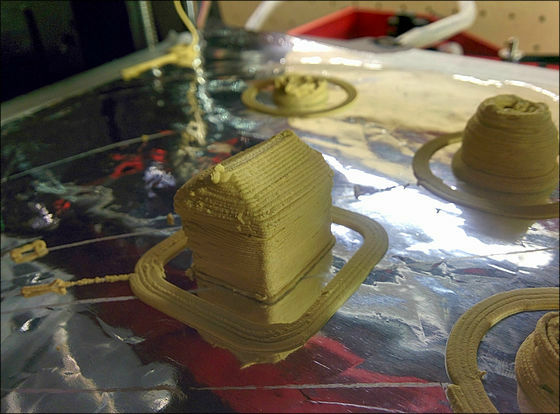 Moreover, this is a state that it is producing nigella and making big chocolate. I have also successfully painted robots on the surface of chocolate.

Printing Nutella with the Discov3ry Extruder - YouTube


MakerBot·Ultimaker·Printrbot·RepRap·Leapfrog·LulzBot·FELIXprinters·Bukito·Airwolf·WANHAO·Boots Industries·SolidoodleIt seems that it is compatible with 3D printers such as 3D printers, and in the case of 3D printers using plastic filaments, it can be used with most things.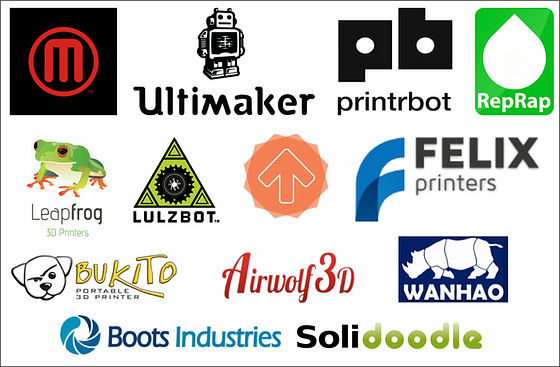 Discov3ry Extruder puts the output material in a syringe that can be reused and can get it at an affordable price. The Discov3ry Extruder starter kit comes with the following.

· Reusable capacity 60cc syringe × 3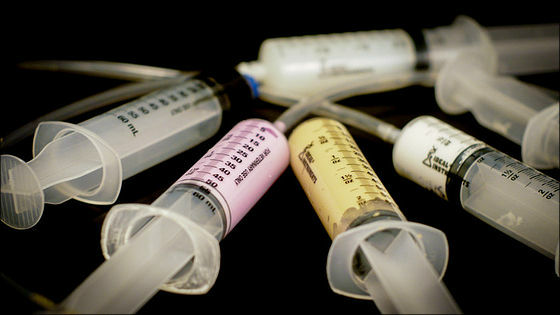 · 3 x 30 cm tubes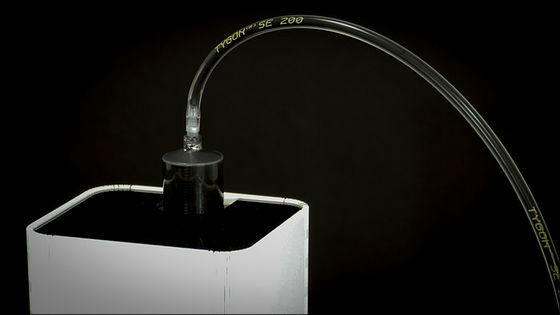 ·maleLure Rock× 3 (Parts connecting the syringe and the tube)
· Male luer lock × 3 (Parts connecting the syringe and the tube)

Tip nozzle for material output (also with multiple diameter nozzles)



While Discov3ry Extruder is currently recruiting equity at Kickstarter, it is almost certain that it will be commercialized as it is collecting more than double the targeted amount of 30,000 CAD (approximately 2.81 million yen). If you want to get Discov3ry Extruder you can earn Discov3ry Extruder and Cartridge Starter Kit with a contribution of 299 Canadian dollars (approximately 28,000 yen), and a separate Canadian dollar (approximately 2,300 yen) is required for delivery outside of Canada . Also, parts such as output nozzles and syringesStructur 3D PrintingIt will be available for purchase from the web page of.

The deadline for "Discov3ry Extruder" is until 5:00 am on Wednesday, July 16, 2014.

Discov3ry Extruder: Do more than ever with YOUR 3D Printer by Structur 3 D Printing - Kickstarter
https://www.kickstarter.com/projects/structur3d/discov3ry-extruder-do-more-than-ever-with-your-3d