The contents of the backpack of a reporter wandering abroad for a year is like this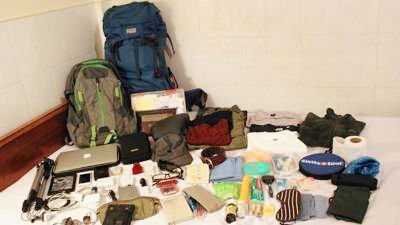 When you get on a journey for the first time for a long time, you do not know what to bring together. A reporter who traveled the world for a year will try to expose the contents of the back pack so that it will be a reference for those who are planning to travel for a long time from now on.

World newspaperA special reporterKeihito Kiyais. I am in Siem Reap, Cambodia, currently under coverage of the wandering abroad. I will head to Bangkok, Thailand in the future and plan to return to Japan after staying for about two weeks.

Siem Reap is in the vicinity of the red pin

On a larger mapRoute of travelShow

I usually travel on such a feeling.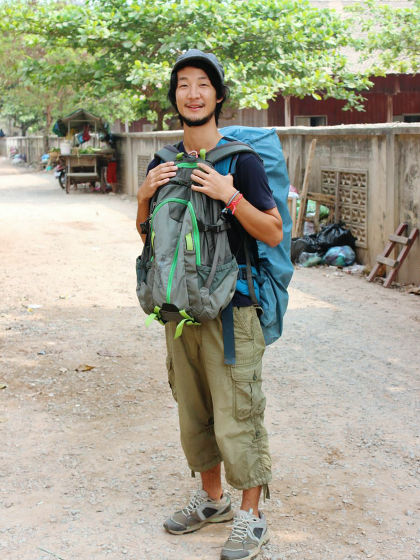 The main backpack is 60 liters of ZERO POINT.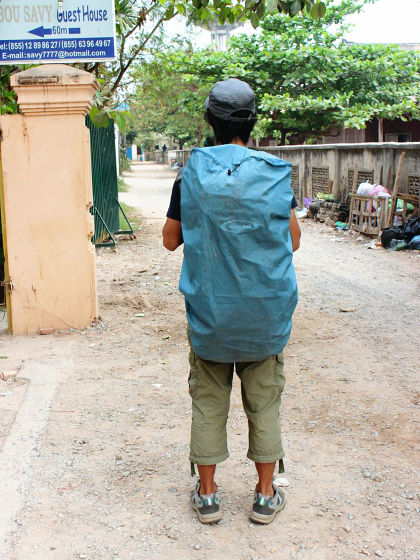 It is a backpacker style to hold a sub bag before.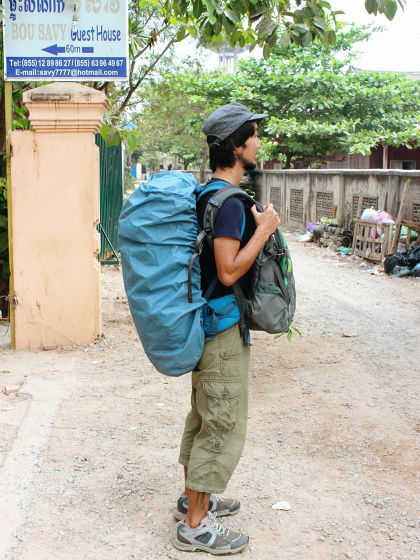 So, you care what kind of belongings are you in there? ...... Well, it will be! Is it?

◆ necessities

·passport
Because there are cases where "the remaining period of passport is over ◯ months" as conditions of entry, attention is necessary.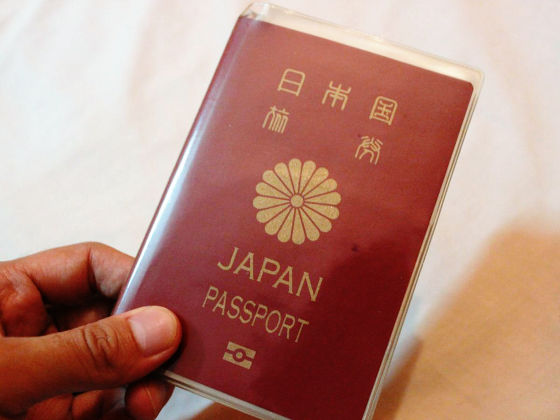 · Flight ticket (e ticket)
It is usually OK now if you show the screen of the smartphone or PC (there are some patterns that only passports are required), but sometimes it is sometimes required to print the e-ticket page, so to be sure Let's prepare. I would like to avoid troubles at the airport as much as possible.

· Credit card or international cash card
Carrying big cash overseas should be avoided also from the viewpoint of security. With VISA and MasterCard, you can withdraw local currency at most ATMs around the world. Since it is rare that one can not be used, it is recommended that you have two VISA and MasterCard cards.

·Overseas travel insurance
I say "buy peace of mind with money", but the most important thing is overseas travel insurance. This place is not where I will stick money, so please be sure to come in. If you do not seem to be able to control the minimum of safety, it may be better to give up the trip as it only adds trouble to others.

·vaccination
Depending on where I am traveling, I intended to go around the world and received "Hepatitis A, tetanus, rabies, Japanese encephalitis, yellow fever".

◆ bag
Most of the baggage is put in the backpack (60 liters). The weight is roughly 15 kg. Although it will not enter even 45 liters, clothes will inevitably become more considering the long-term trip and cold weather. It is better to have a margin at 60 liters than the back swollen at 45 liters.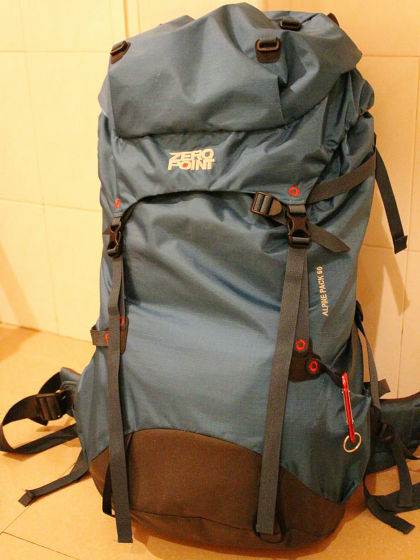 Cover is essential as backpack is more dirty than imagined. If you are using a thing that is easy to make a mistake with other people, such as a black line, it will also be a landmark.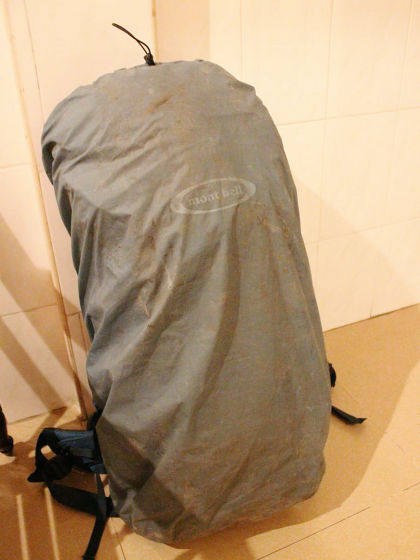 "Subback (28 liters)" is usually for walking about 2-3 kg. Because large backpacks are often deposited, valuable items (PC, camera etc etc) are all put here.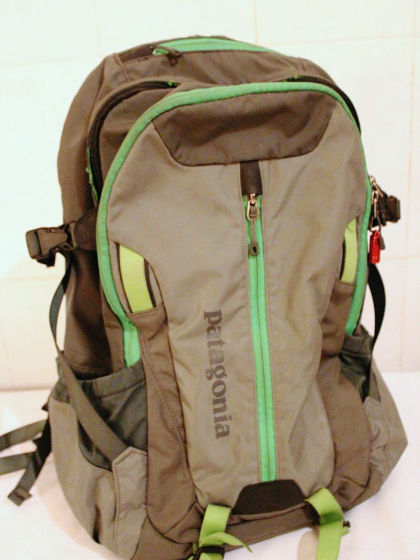 If you walk in the crowd, you have to hold it before ......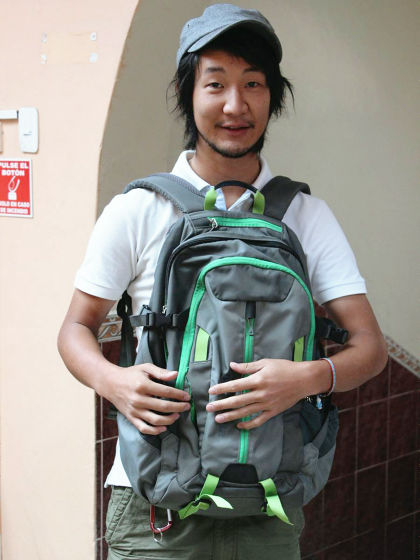 I was caught in a miserable way that my iPhone was cut by a knife and stolen insideTo do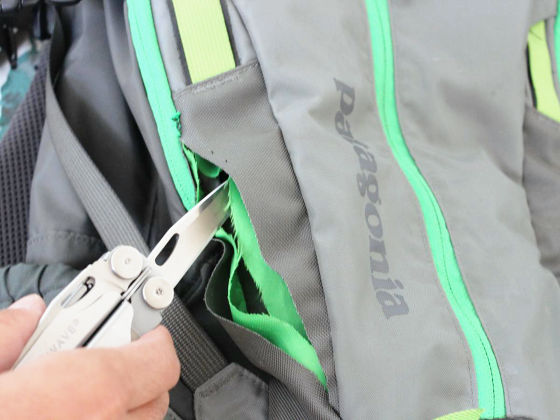 Purse and waist-wrapped type valuables (money belts).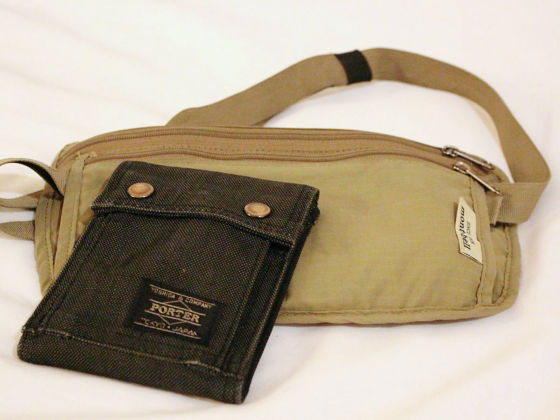 Passengers, high-priced notes, credit cards, etc. are included in the money belt.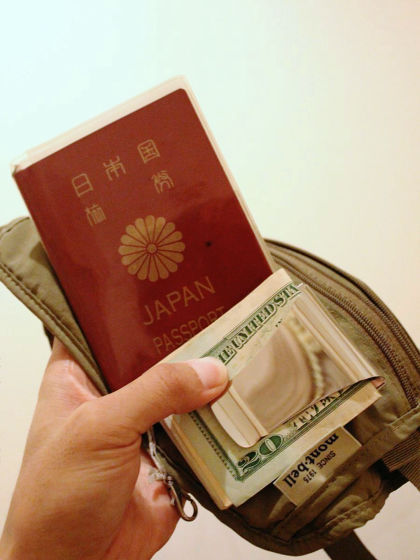 Money clips do not break apart and are convenient.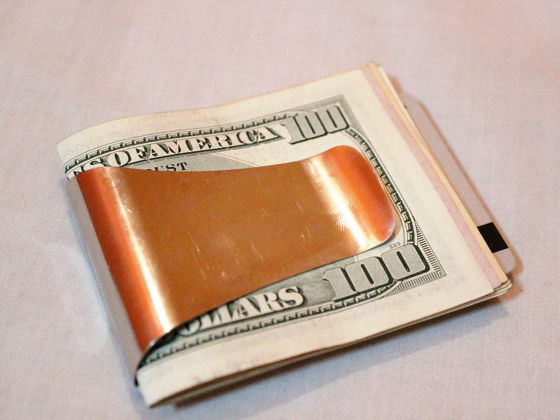 ◆ Electronic Equipment
Let's prepare the electronic equipment as necessary.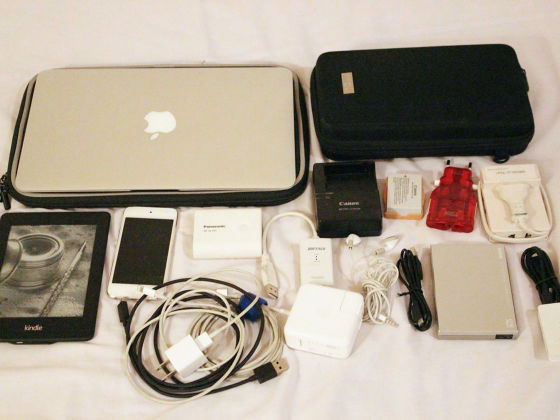 "Octopus plug" and "Conversion plug" are indispensable. There are many times that there is only one power supply in the room of the hotel, and if the shape of the plug is different, it can not be used in the first place.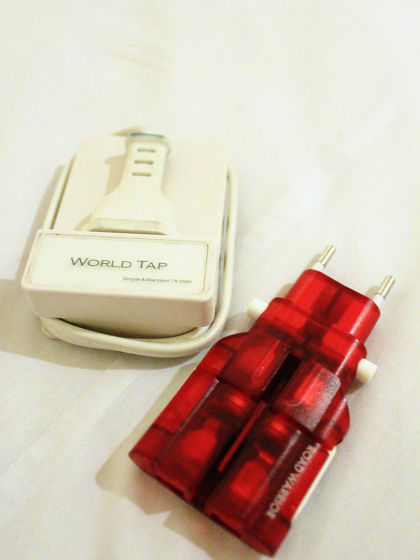 If you carry a lot of electronic equipment, if you align the shape of the terminal as much as possible, you do not need to carry any number of cords.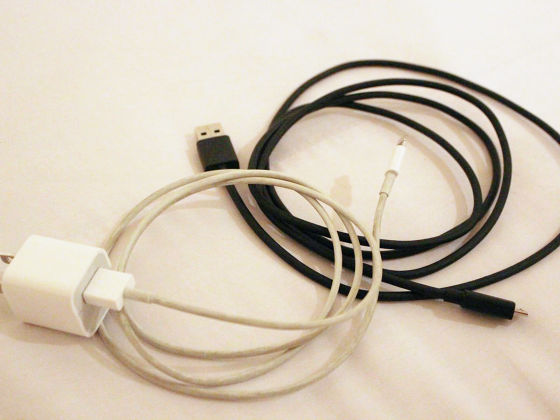 There are cases where you can use only wired LAN when you do Internet on PC. If LAN port is not attached to PC, LAN connector is required.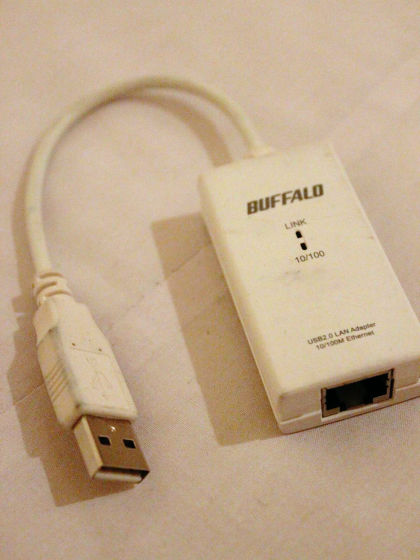 Electronic devices are prone to fall apart, so it is recommended to put them together in a case!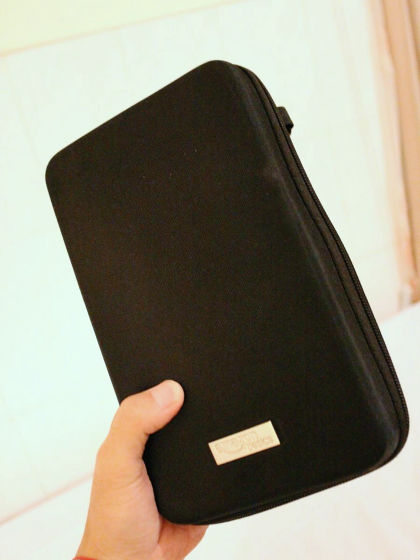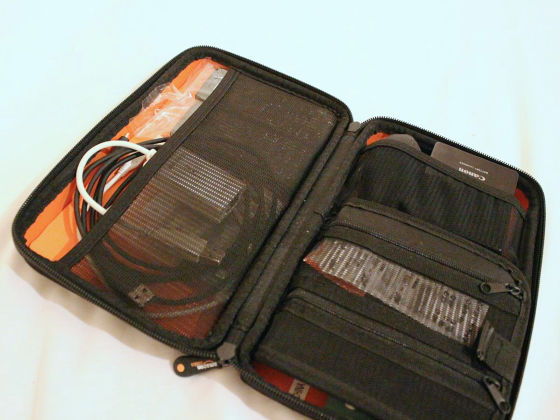 ◆ Clothing
Clothes are bulky when placed in compression bags. It is convenient to keep bags according to the season and use.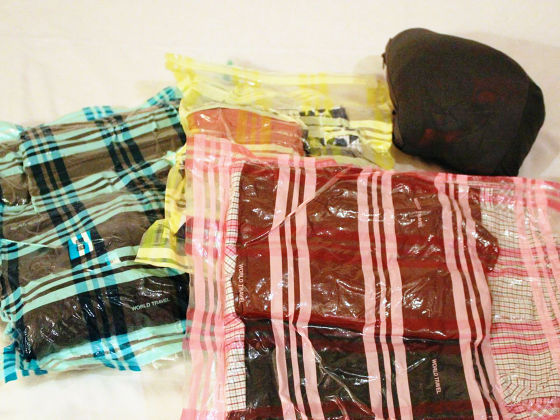 For long-term travel, it is enough if there are fleece, casual shirt, 2 to 3 long sleeves, 2 to 3 short sleeves. We also need underwear.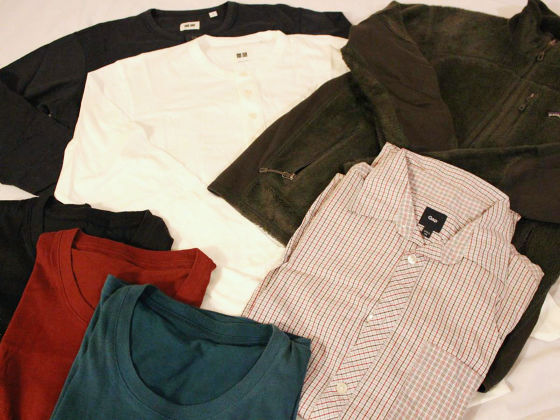 There is no problem with both jeans and cut pants in summer and winter.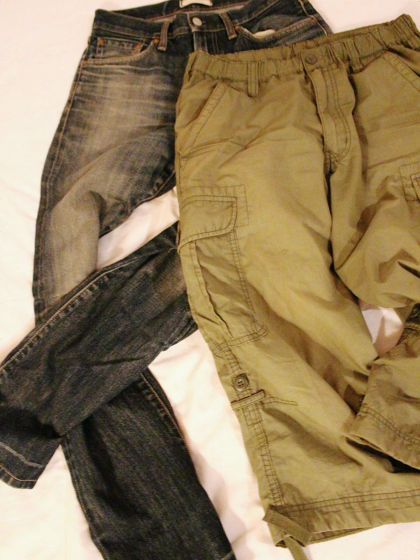 Even in the summer, when the altitude is high, it may be cold. It is safe to have warm clothes.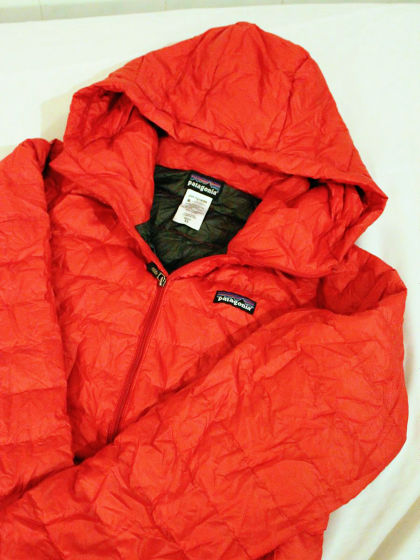 I recommend that down jackets fit in a compact.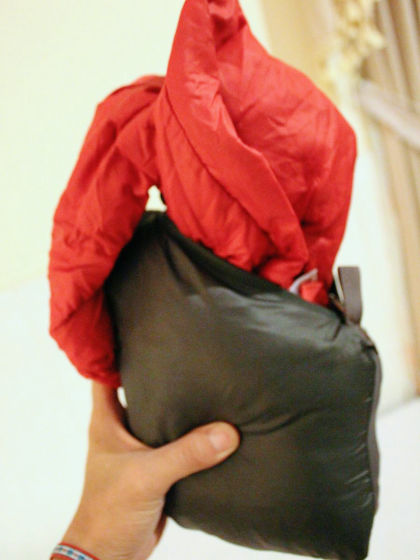 There are opportunities to use bathing suits unexpectedly, such as the sea and hot springs.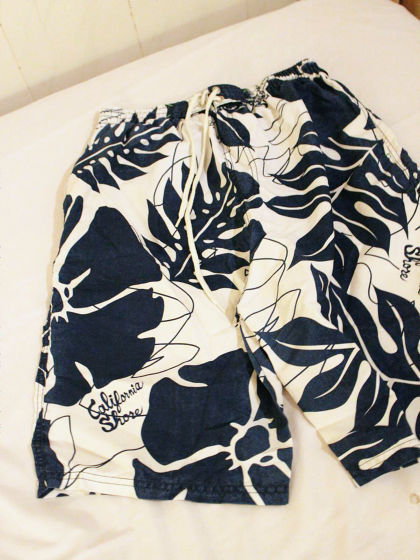 If there is no hat or sunglasses in the highlands, the sun is too strong and it is not a sightseeing destination ... ....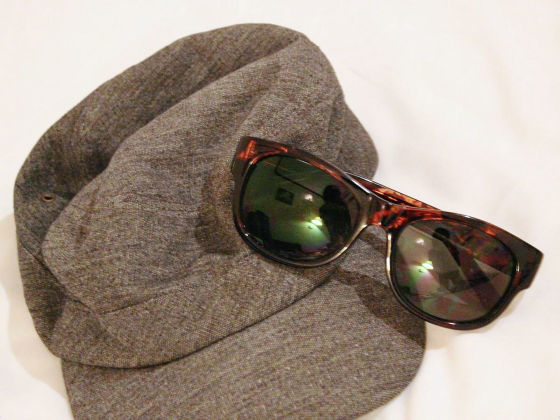 To avoid getting tired and injured, you should stick to what you wear. It is more functional than design! Also, slippers are essential when showering.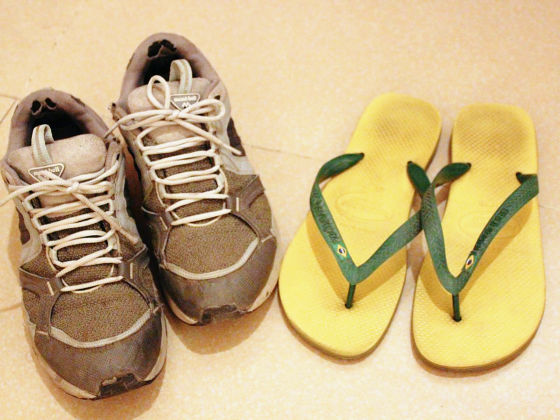 ◆ Household goods
Toothbrushes and toothpaste can be bought in any country, but Japanese things have high quality. Those made overseas will soon get hair ends.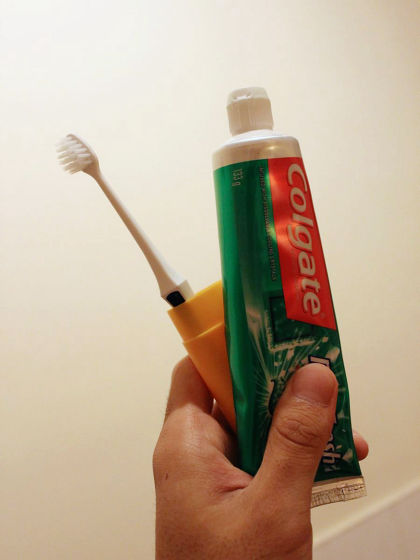 Not all are necessary, but ... ....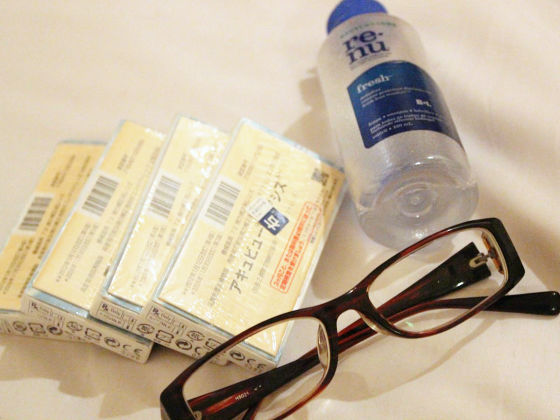 The contact lenses were carried in such a case.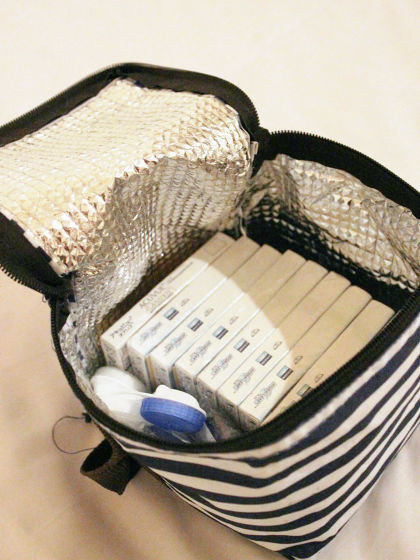 Body towels and soap



A man is enough with soap. Besides hair and body, it is an excellent one that can be used for washing!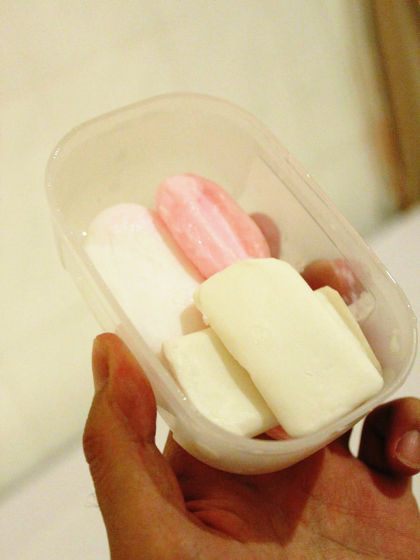 After the shower it was decided by a quick dry towel. It is an indispensable item as it dries quickly.



Always keep toilet paper around. It is in Zara that absence of paper in the toilet abroad.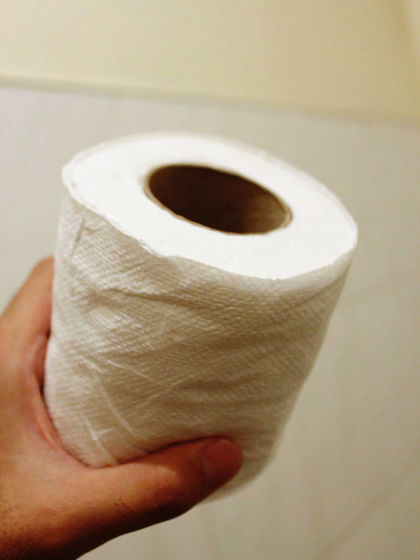 Let's prepare medicines as necessary. Cold medicine, pain reliever, antipyretitis, antipruritic, anti-diarrhea, antibiotics, bandages, etc. are required regardless of gender regardless of minimum.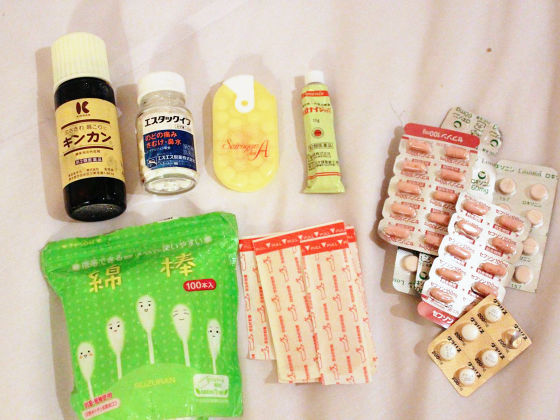 Shaving and nail clippings are quite good overseas, so let's take it from Japan.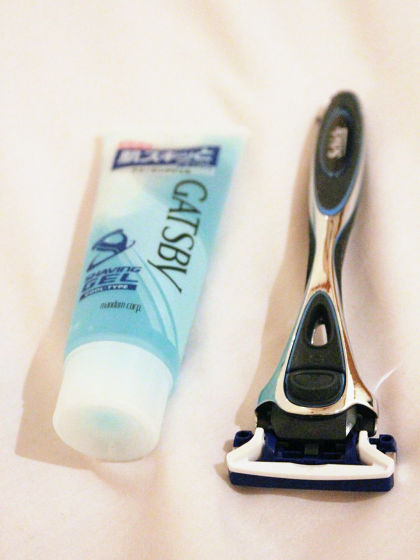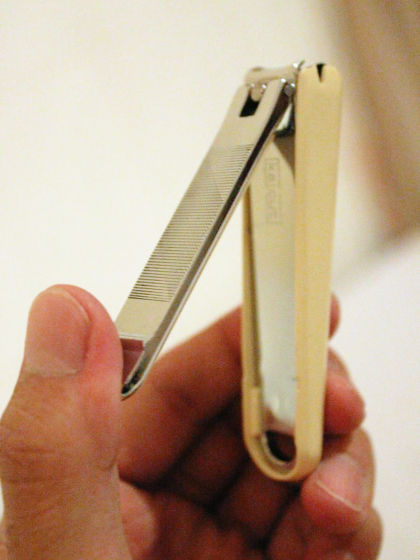 ◆ Other
Hold writing instruments and memo pads and have no losses. It is convenient for leaving records of trips and interaction with locals.



It is unexpectedly troubled by the papers such as books and ticket half tickets ....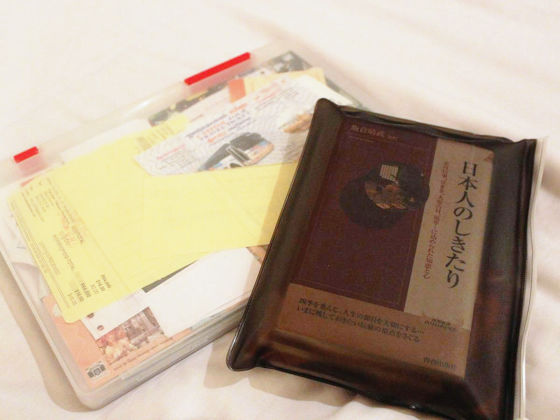 If you put it in a case, it does not need to fall apart. It is ant to throw it away, but I will leave it for my memories.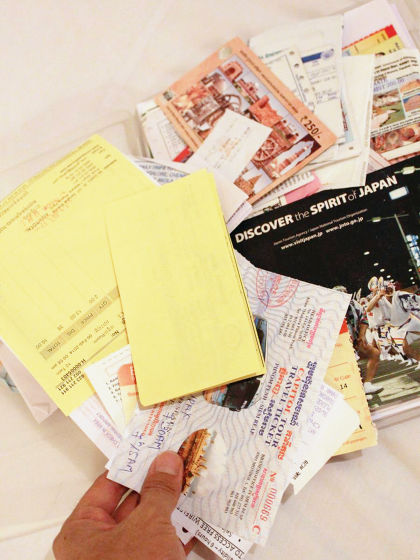 If you have a tripod you can take a beautiful night view and you can use it for self taking (lol)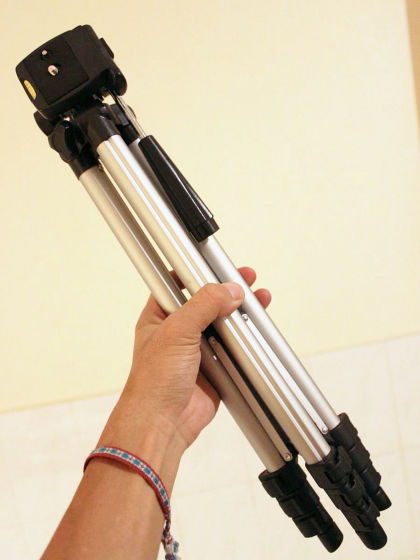 The laundry rope ......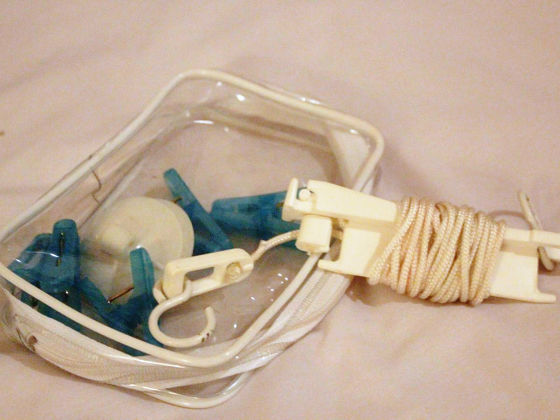 When you get caught in a room curtain etc ... ....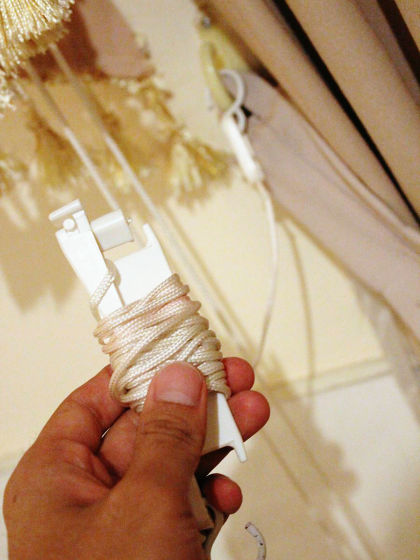 It is convenient for drying laundry!



Folding umbrella and vinyl kappa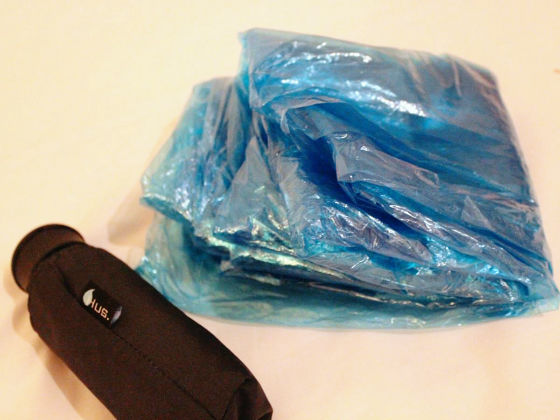 When kappa is like a poncho, it is easy to take off.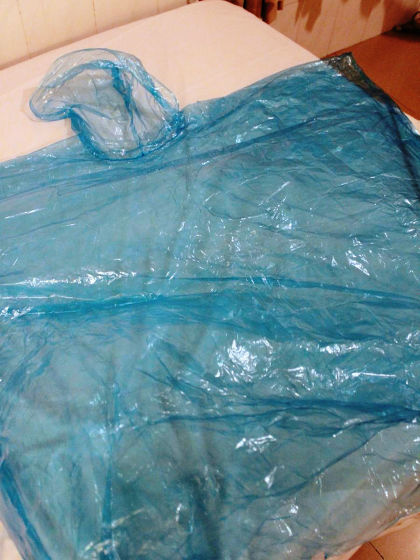 Multi tool is active in every scene.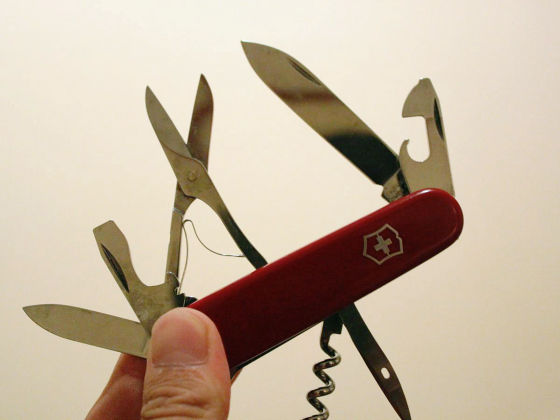 The knife was handy when cutting fruits.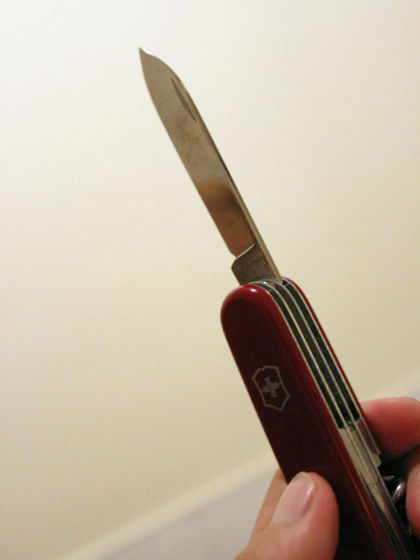 Padlock and chain for crime prevention. It will be troublesome to lose the key, so it is safe to have a spare key.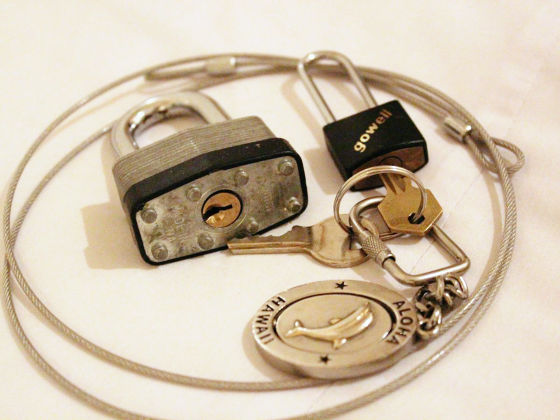 If you have a thin padlock you can also lock the bag.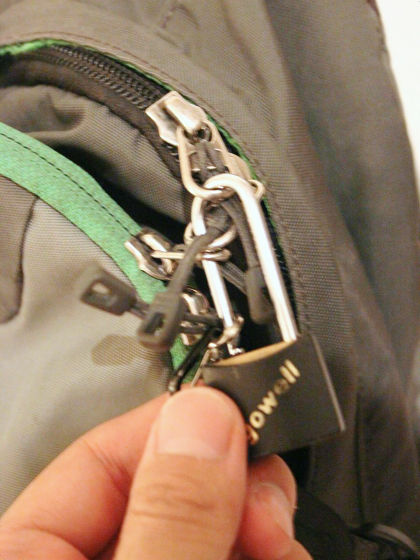 Comfortable sleep with "eye mask" and "air pillow"! As long as you travel by bus or train for a long time, you can use it even when the hotel's pillow does not fit.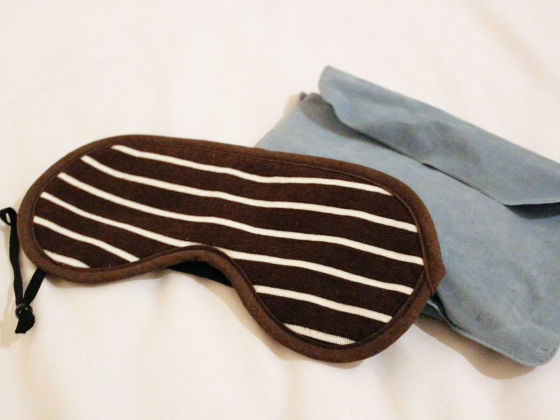 good night…….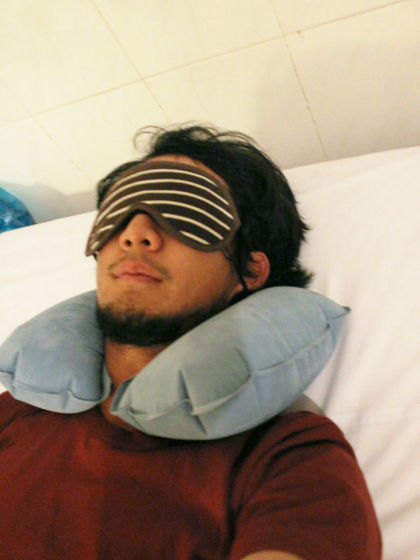 Don This is all the baggage. The total weight is about 17 kg.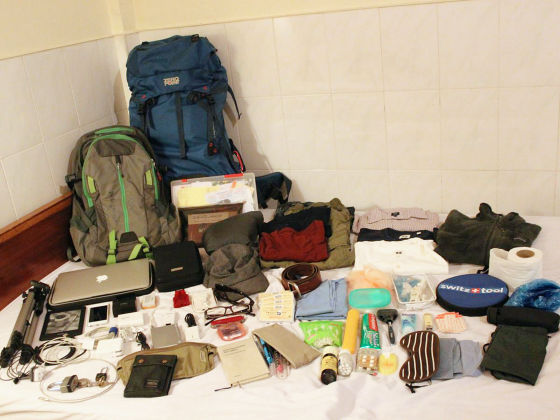 Compact and functional belongings will surely make the journey richer. Please prepare well and enjoy the trip so that it does not matter what "Ah, there is not!" It is!

Sentence / coverage: Keihito Kiya
http://kiyotani.com

Supervision: World newspaper
http://sekaishinbun.net