3D milling machine "Carvey" which can cut out wood and aluminum plate to create circuit boards and three-dimensional objects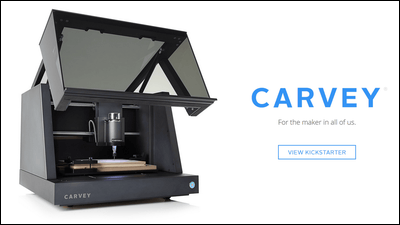 Three-dimensional printers that make materials into three-dimensional shapes are steadily progressing, but we drill wood boards etc.Milling machineSo, it became possible to cut out curved surfaces and three-dimensional structures "Carvey"is.

Inventables: The Hardware Store for Designers
https://www.inventables.com/

You can see the appearance of "Carvey" actually moving and the production from the following movie.


A thin drill is in operation.



This black box is "Carvey".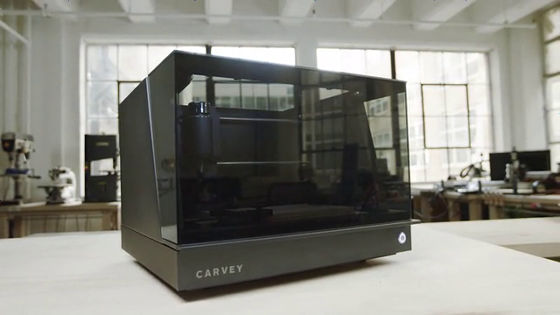 I will cut out the wooden board with crackling.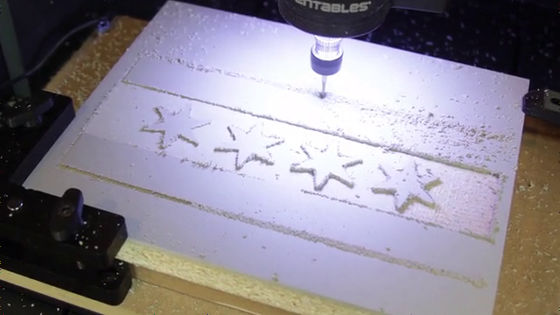 Fill the color with paint.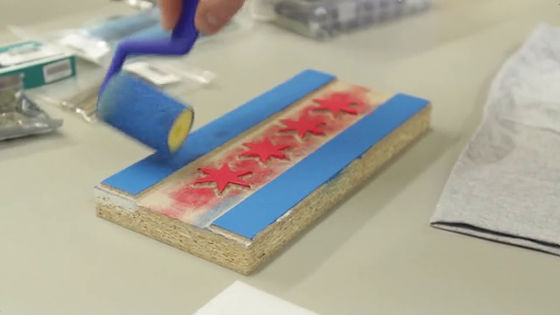 If you press on the T - shirt as it is, the color was transferred beautifully.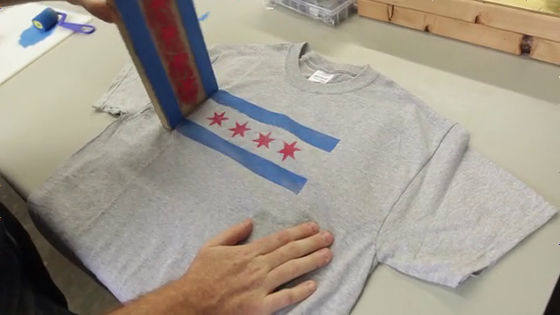 The lidGull wing doorIt is a machine that can be opened up as shown in the figure, and it cuts out the material by setting it inside.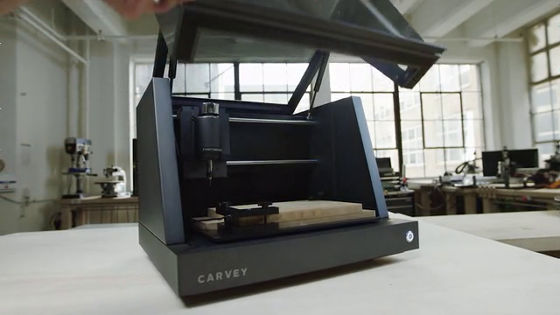 It is OK even with a design drawing such a curve.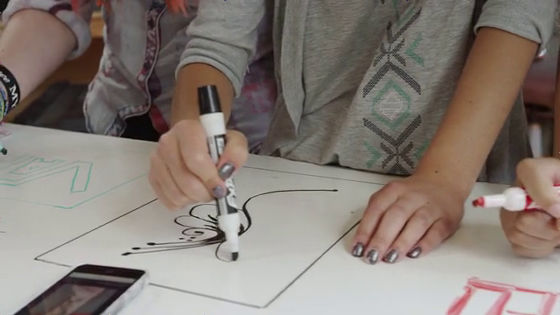 Fluid galvanized according to the imported design.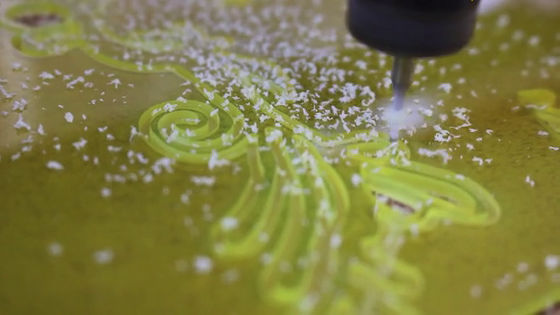 If you paste it on the desktop lamp, it is completion of fashionable interior.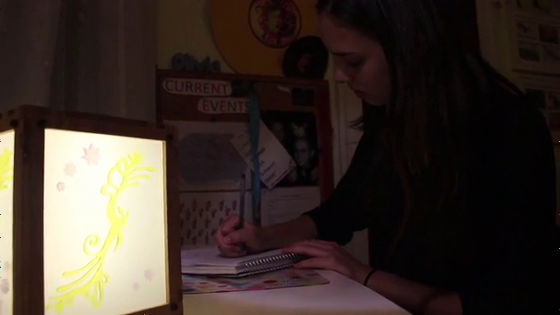 The procedure is very simple, first we take in the cutting design softly.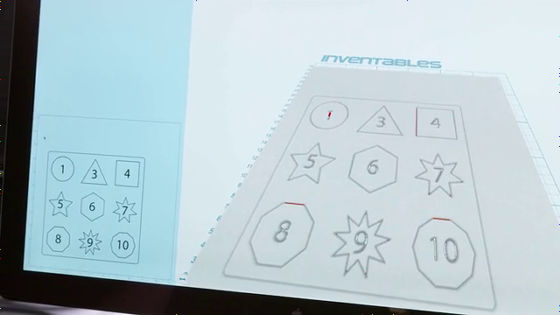 Next, select the material. Wood (hard material / soft material) · cork · veneer board ·Medium density fiberboard· Soft metal (aluminum / copper / brass / gold / silver) · Circuit board · Plastic (acrylic / high density polyethylene /Delrin/Corian/ Polyvinylchloride) · Linoleum etc. are supported.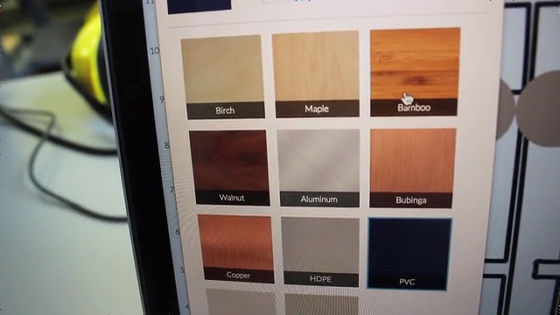 Place the material in ... ...



Just click "Curve".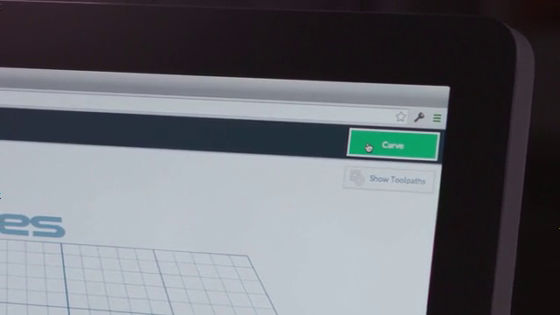 It scrapes out according to the scanned design.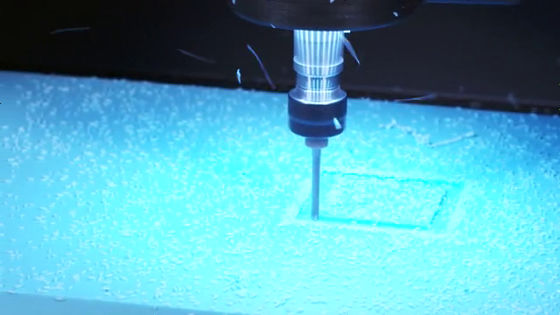 LED light at the base of the drill.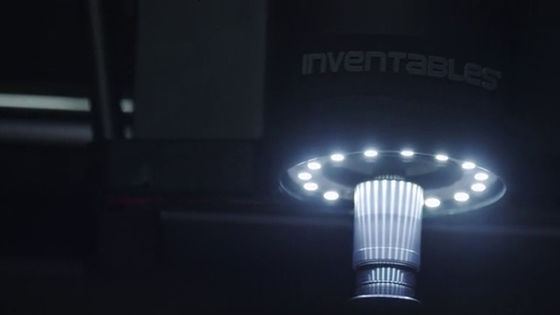 The baby is delighted too.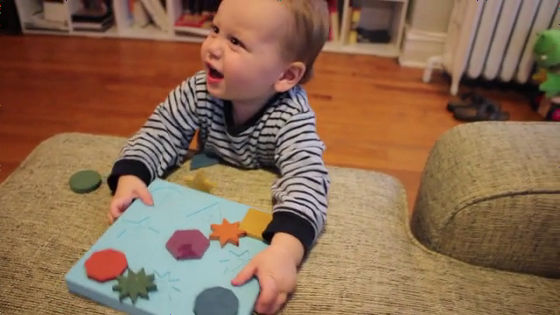 In addition, other three-dimensional things such as engraving letters on aluminum plates and frames of eyeglasses ......




Headphone amplifier combining wood and aluminum, MDF speaker




You can create wood and metallic acrylic sheets cut out room number plate, circuit board combined wood and so on.




Although full 3D processing is also possible in this way, it seems that special software only supports up to 2.5D so far, so we will respond with future updates.



In addition, "Carvey" is seeking investment in Kickstarter's project, and the products that you can get per financing are as follows.

· $ 1999 (about 214,000 yen):Carvey × 1, primary shipment (limited to 150 people)
· $ 2399 (about 258,800 yen):Carvey × 1
· $ 2750 (about 294,000 yen):Carvey × 1, manufacturer pack (starter project pack × 3/20 kinds of materials) × 1, primary shipment (limited to 75 people)
· $ 2999 (about 321,000 yen):Carvey × 1, Maker Pack (Starter Project Pack × 3/20 kinds of material) × 1
· $ 7,500 (about 800,000 yen):Carvey × 1, Maker Pack (starter project pack × 3/20 kinds of materials) × 1, 2 event tickets & development team and dinner (limited to 5 people) in San Mateo, California in May 2015
· $ 10,000 (about 1,770,000 yen):Carvey × 1, Manufacturer Pack (Starter Project Pack × 3/20 kinds of materials) × 1, Instructors took lessons for several days after sending it to school (limited to 3 people, only in the USA)
· $ 10,000 (about 1,770,000 yen):Carvey × 1, Maker Pack (starter project pack × 3/20 kinds of material) × 1, Development labs & development team in Chicago, Illinois somewhere between April and November and dinner (limited to 5 people )

For product shipment, primary shipping is scheduled around January 2015, otherwise it will be around September - October 2015. Dispatch outside the United States requires a separate $ 150 (about 16,000 yen) to $ 350 (about 37,000 yen) separately. The deadline of investment is Japan time at 22:59 on Thursday, November 20, 2014.

Carvey: The 3D carving machine for the maker in all of us by Inventables - Kickstarter
https://www.kickstarter.com/projects/carvey/carvey-the-3d-carving-machine-for-the-maker-in-all