"Othermill" that you can create things designed with PC by scraping metal, such as circuit boards and accessories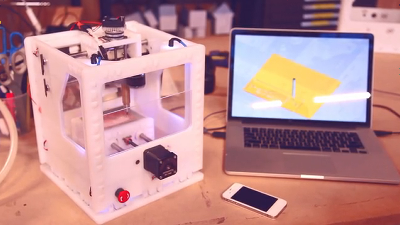 Using software, it is possible to freely make circuit boards, accessories and accessories by cutting metal and other materials as designed by computerOthermill"is. Until now, such a tool was difficult to use if it was not a person with skill and was difficult to carry, but Othermill has made it easier to use by eliminating those drawbacks.

OtherFab
http://www.otherfab.com/

The Othermill: Custom Circuits at Your Fingertips by Otherfab? Kickstarter
http://www.kickstarter.com/projects/otherfab/the-othermill-custom-circuits-at-your-fingertips

Introduction of Othermill can be seen from the following movie.

TheOthermill Custom circuits at your fingertips by Otherfab - YouTube


MIKE ESTEE and DANIELLE APPLESTONE who introduce the equipment.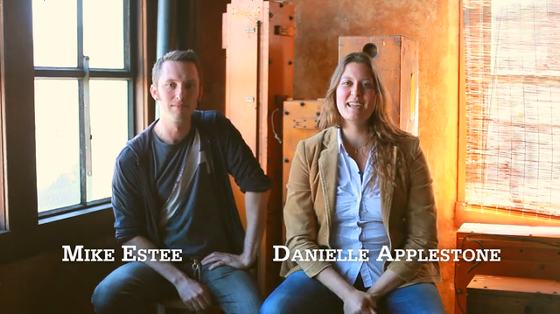 Othermill is like this. The size is roughly 25 cm × 25 cm × 25 cm.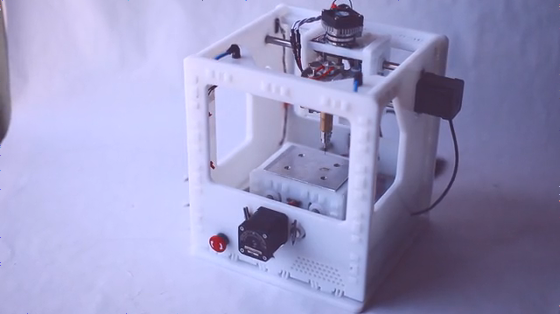 The state seen from above.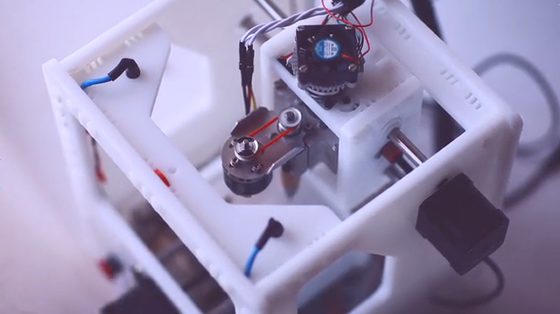 Since the working range is approximately 14 cm × 11 cm × 3.5 cm, small articles and accessories etc can be made.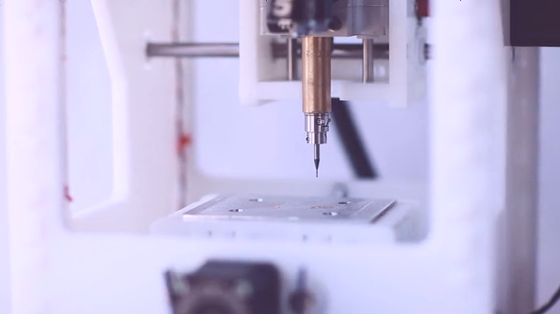 Because it is 15 pounds (about 7 kilos), even a woman can carry it.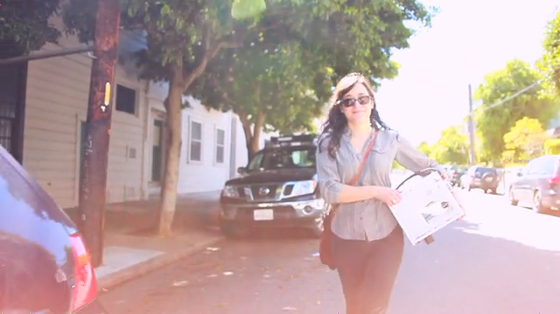 Since very fine movements are possible, it is possible to dig through the circuit board. In addition, it is possible to cut materials other than metal such as wood and plastic.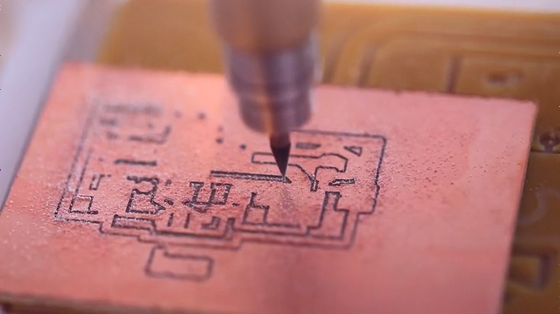 The new point of this machine is that you can use CAD software to do designs and designs and output what you drew on a computer as it is.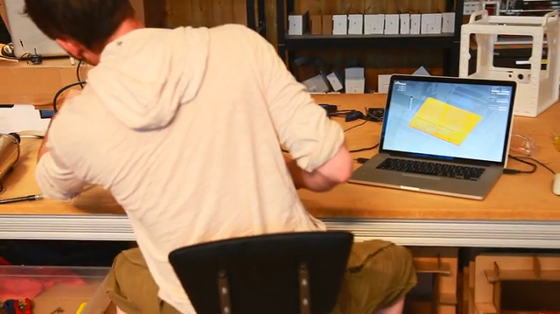 Set the board ...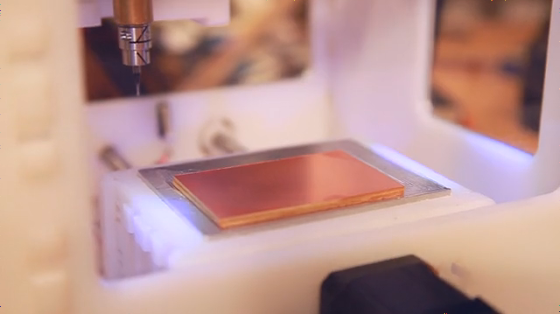 Operated with software.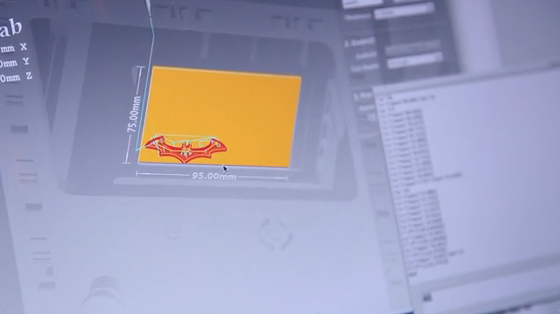 The machine began to move. Othermill can be controlled from the computer.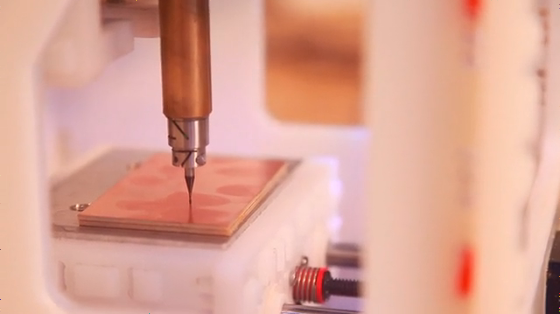 The screen of the personal computer is linked with the movement of the machine, and it is also possible to see the movement in 3D graphics.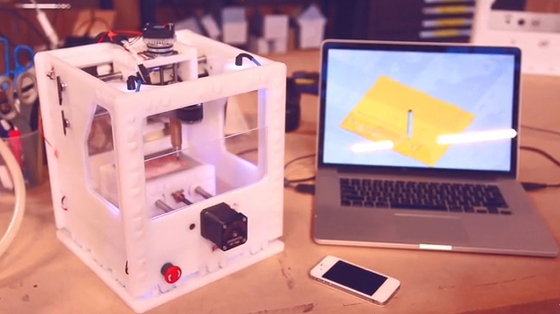 A bat type substrate is completed as designed by a personal computer.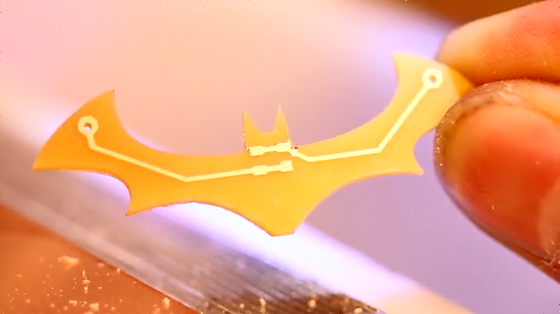 Of course it is possible to pass electricity.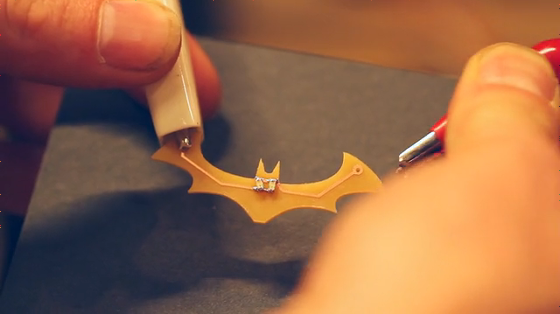 It can also handle delicate processing.ArduinoIt is easy to customize the board like that, making it easy to make original boards and molds.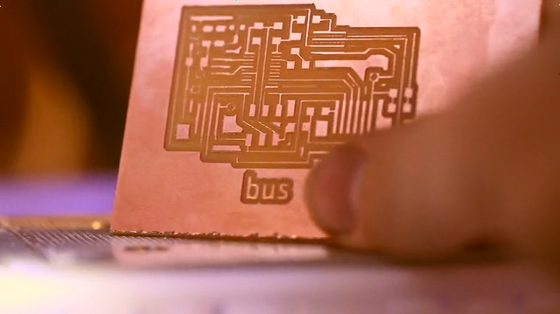 You can also make a pin badge.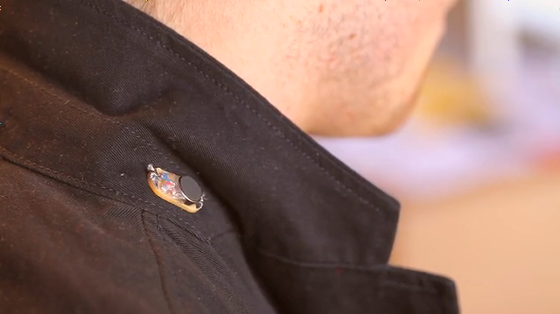 It is also possible to shave wax.



In this way you can draw a pattern on the wax.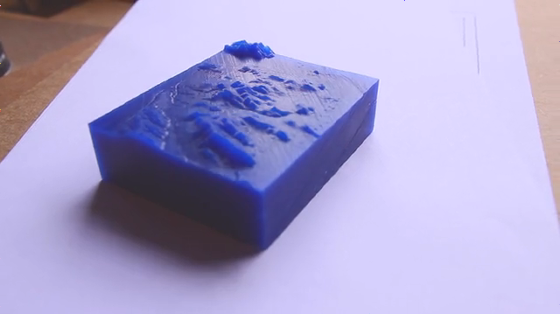 Scrape the metal ......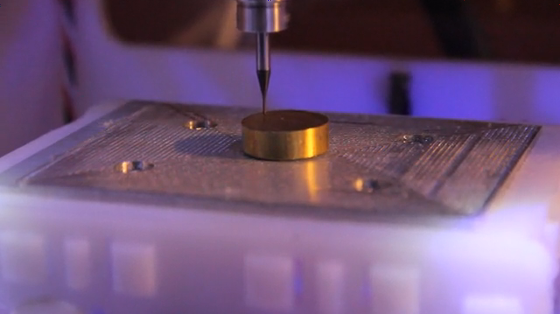 Design a picture.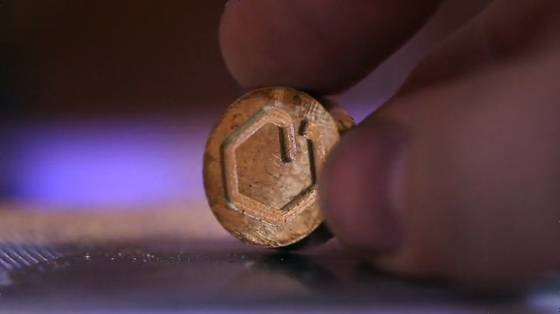 Since letters are input by a personal computer and linked with a machine, digging out letters is also Rakuchin.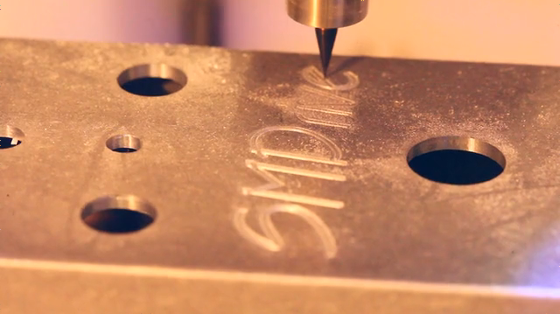 Completion Characters are digging firmly.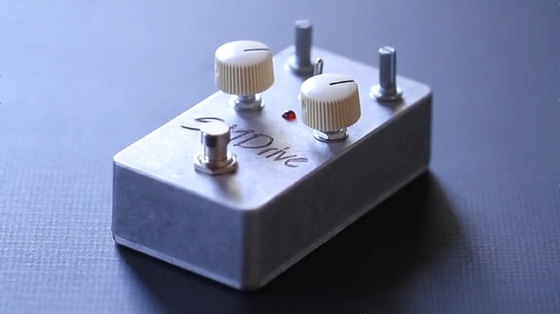 The machines of the past can not be linked with the personal computer, and technical was necessary to use the machine manually.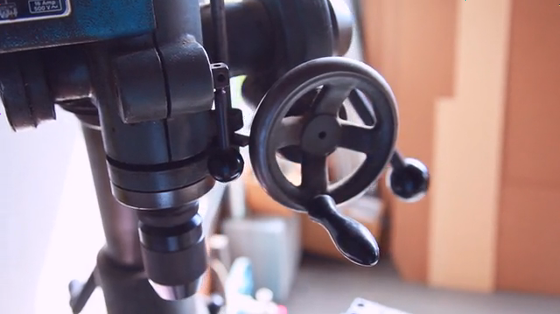 If it becomes such a large machine it can not be carried easily.



But "Othermill" can do what was impossible to date.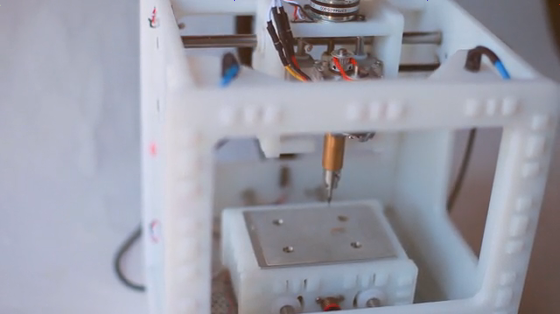 This project is currently seeking investment by Kickstarter, but it has already gathered more than 142,000 dollars (about 14.2 million yen) against the target amount of 50,000 dollars (about 550,000 yen) and commercialization surely . People who want products can earn Othermill with a contribution of 1399 dollars (about 140,000 yen). The deadline is 4:45 AM on June 5, 2013 in Japan time.