I've been to Denny 's pancake where I can freely topple pancakes three kinds of all - you - can - eat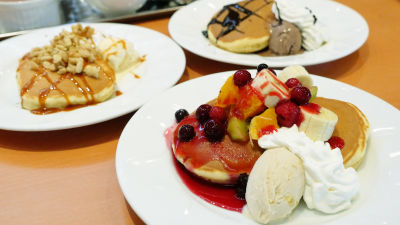 From 10th October (Thursday), Denny's will be offering raspberry sauces and three kinds of ice cream free of charge at some storesAll you can eat pancake"We are doing the event. Denise'sCaramel Honey PancakeAlthough it is 397 yen including tax with a two stage short size, even if you can eat pancake all you can enjoy a similar menu with all you can eat with 999 yen (Okoshita tax included 540 yen), because it was a cheesy menu when eating more than 3 dishes Two people went to a shop to eat.

Denny's | All-you-can-eat pan-cake store only
http://www.dennys.jp/dny/menu/pancake-buffet/

Arrived at Denny's.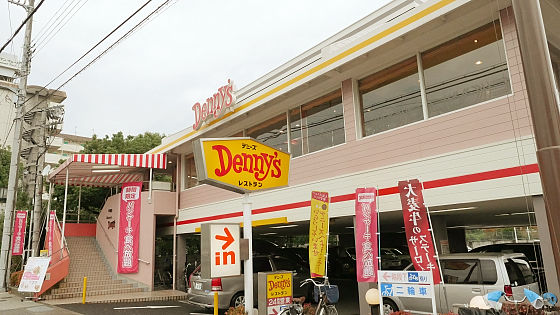 Also appeal the all-you-can-eat pancakes with signs in front of the shop.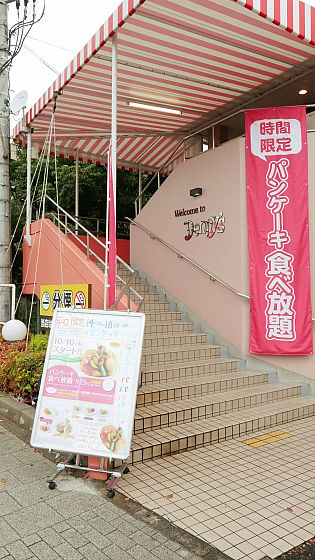 It is possible to toppings on pancakes by themselves, and during the period between 14 and 18 o'clock you can eat as much as you want. That means you can have as much as you want.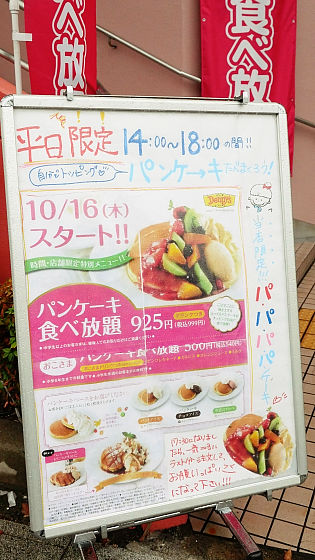 When entering the shop and sitting at the table, I found the same all-you-can-eat menu that was pasted outside. First is a mechanism to order three types of pancake bases with vanilla ice · chocolate ice · seasonal solve set. Drinks are included in the set, and at the stores that are doing the drink bar, you can drink anything, but at other stores you can order only drip coffee, with only drink coffee being drunk.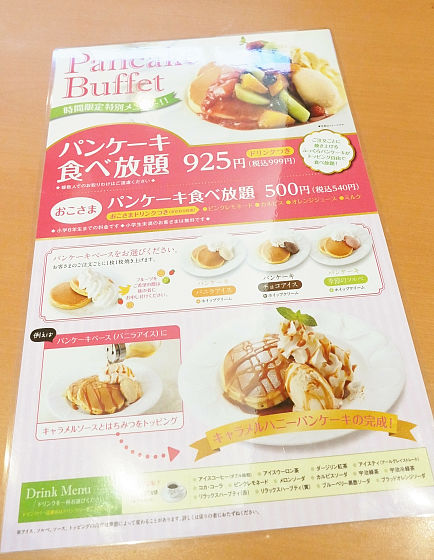 Toppings and drip coffee 2 cups arrived. Toppings are also free to change.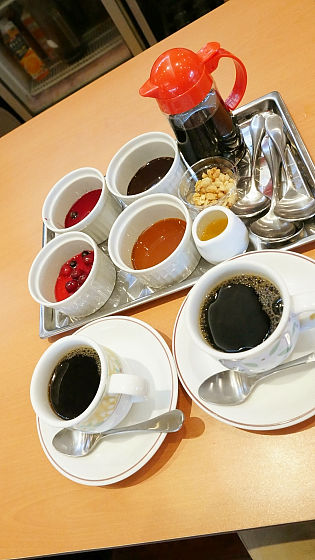 Then three kinds of pancake bass and fruit platter plus arrived.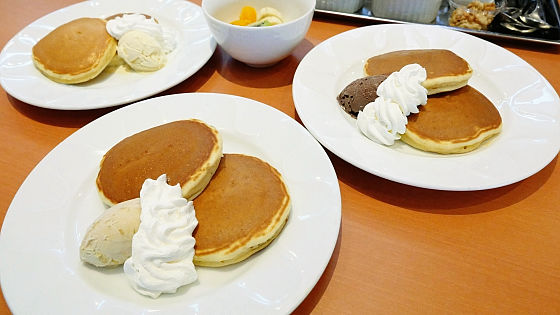 The pancake base is a set of two pancakes, whipped cream and ice cream.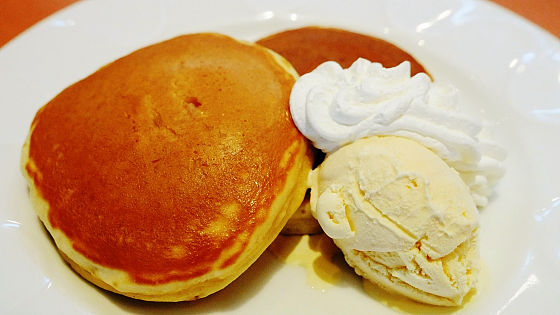 The pancakes are nice and fun color and feel good.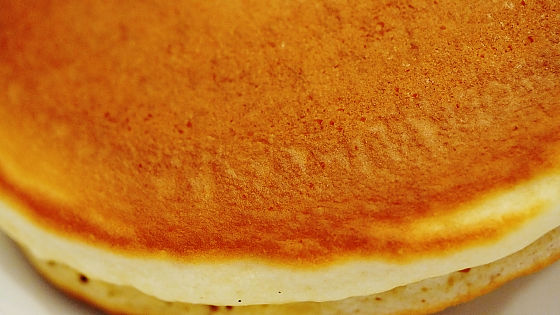 First of all I tried to arrange the three pancake bases as a menu picture.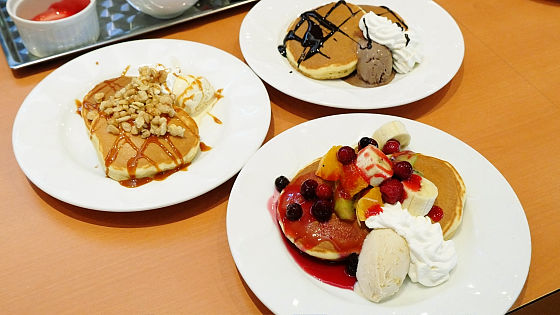 The pancake base with vanilla ice is topped with caramel sauce · granola and arranged like a character melee honey pan cake.



When you put the caramel sauce on a warm pancake, the sweet scent spread.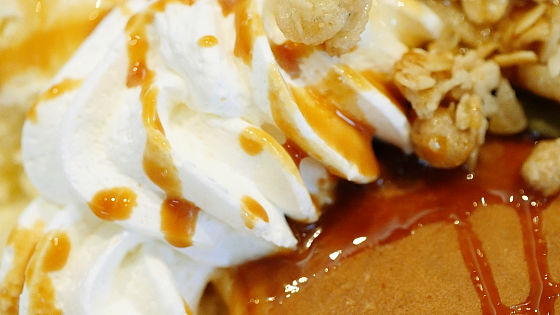 I will cut it and eat it.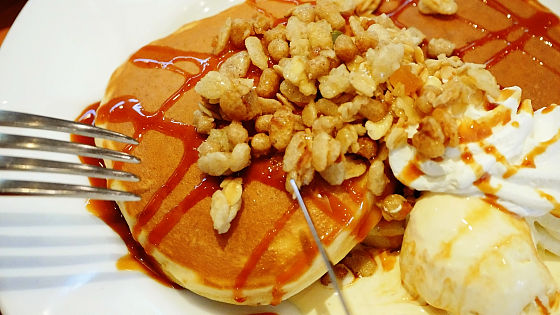 Combination of warm pancake · caramel sauce · cream combination and crispy granola texture and melting vanilla ice is a good feeling. The caramel sauce is quite sweet, so when eating you should prepare coffee and eat together.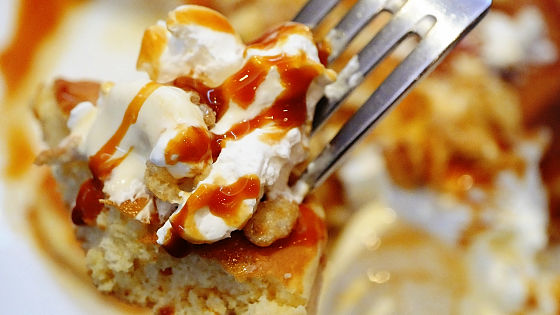 Pancake base with chocolate ice creamW chocolate sauce pancakeArrange in the wind.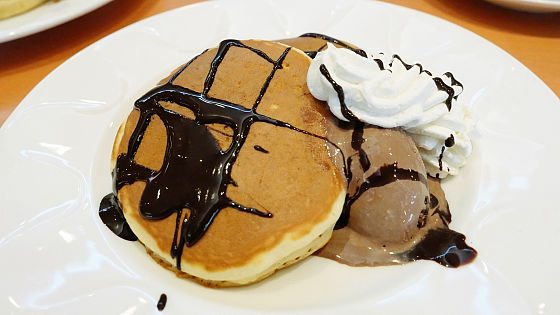 Ice started melting quickly as pancakes are warm.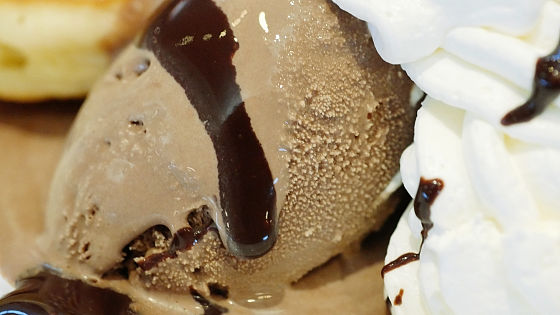 Chocolate sauce is considerably sticky and its viscosity is high.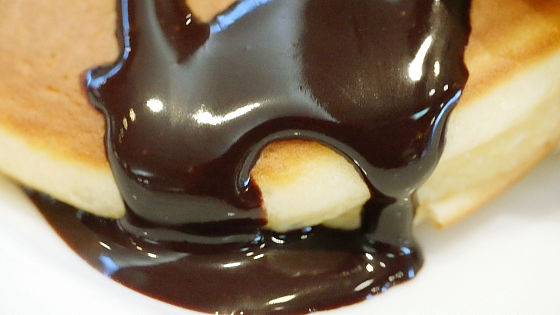 Chocolate ice is finished in a flavorful and luxurious flavor, so if you can eat this ice cream with all you can eat it is a pretty nice piece. To be honest it may be better not to chocolate sauce to taste the goodness of ice cream.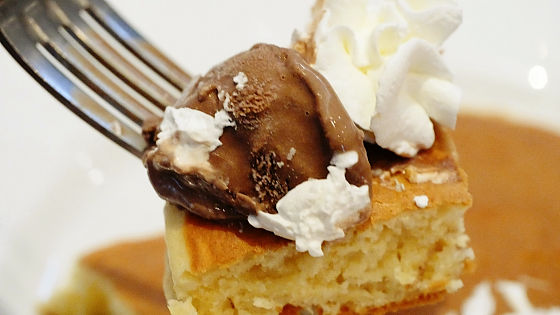 The seasonal solve pancake base is arranged with fruit and raspberry sauce. The shop I visited was Chestnut Sorbet.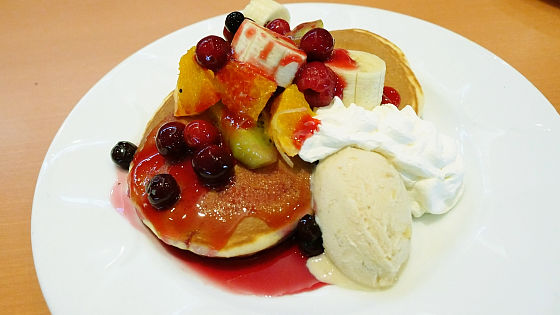 You can see fine chestnuts in the solve.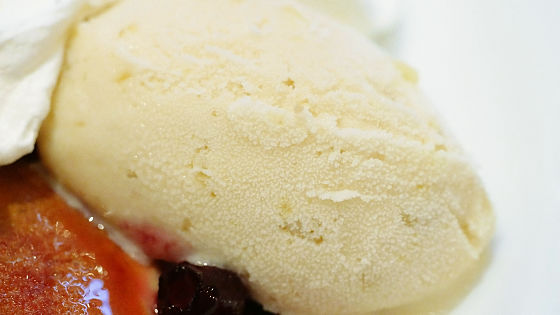 Fruits are raw kiwi, banana, orange, and berry sauce contains fruit.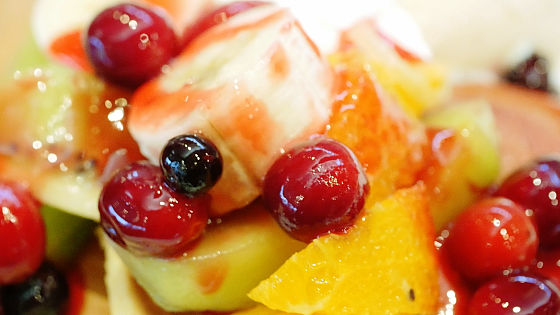 When you eat it with fruit, it becomes refreshing impression with sourness added, it feels like you can eat more and more. Even if you try to eat a lot of pancakes, it swells more than you imagined in your stomach, and appetite declines steadily, so eating pancakes with fruit on the final stage of all you can eat is very good. The chestnut sorbet had a taste of chestnut firmly, sweetness was moderately easy to eat.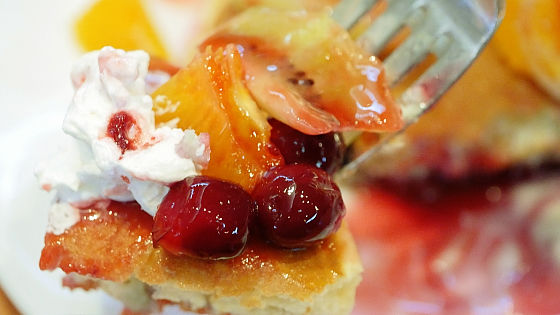 First of all, two editing department finishes 3 pancakes. Although I do not say "I am stomach painful", I felt that the hot cake was already inflating with my stomach.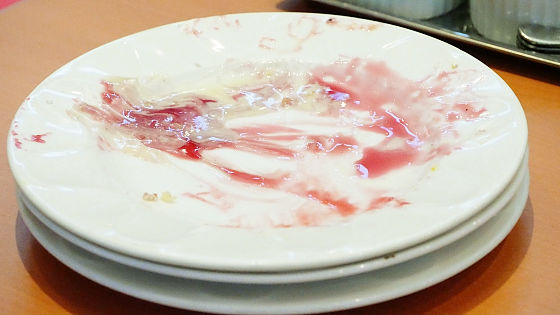 He steadily changed pancakes. It takes more than 5 minutes from ordering until arriving at the table even during vacant hours, so it seems good to calculate the congestion situation and eat it.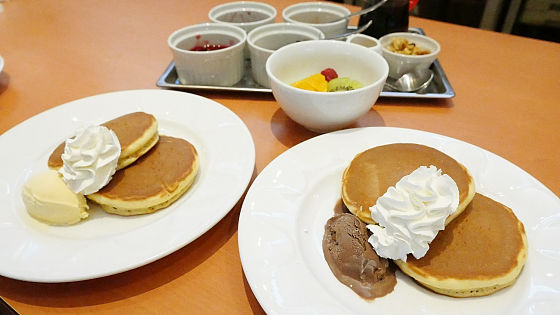 Since there were a lot of sauces and toppings, try different ways of eating. Place the banana that goes into the fruit platter and drop the chocolate sauce to make the chocolate banana pancake. Feeling that the texture of the banana and the compatibility of chocolate can be put on pancakes.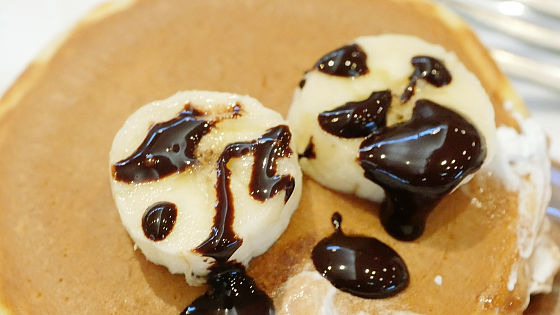 It is also good to eat plain pancake with maple syrup simplely. Since you do not have butter in all you can eat, it might be good to eat it with cream to add milk fat.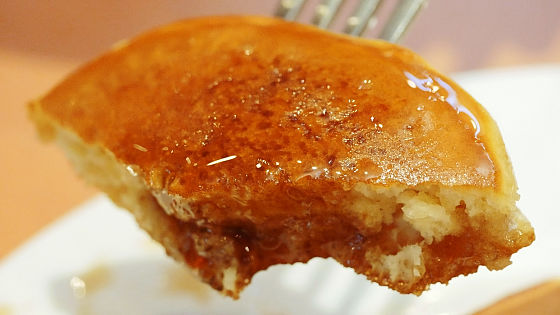 If my mouth gets sweet, I drink coffee ......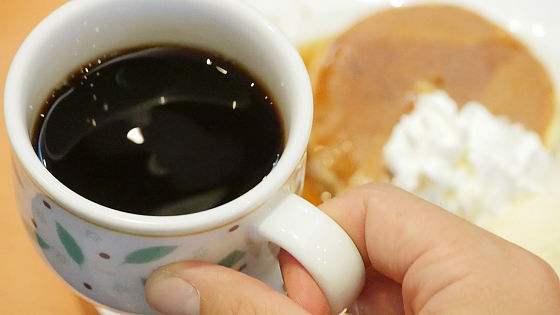 You should refresh your mouth by eating fruits such as oranges and kiwis.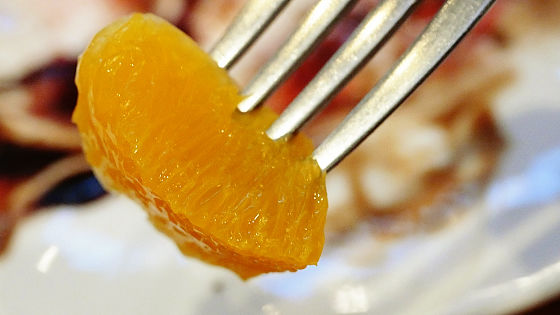 In the past Hagen DazsForenoirThere was an ice cream with chocolate in the cherry called "chocolate", but even if you add a sauce of chocolate type to the taste of berry type, the acid taste of berry unexpectedly fits well with the rich flavor of chocolate.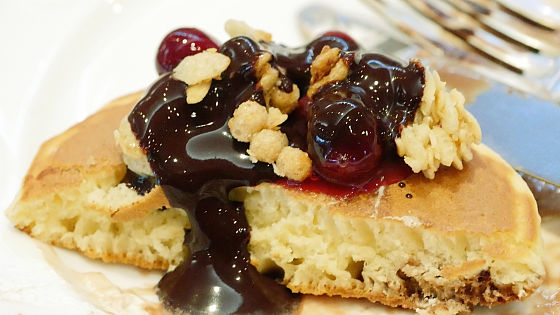 I finished eating steadily and finished 7 dishes. I ate 3.5 dishes per person, and my stomach was pressed little by little around here when the original was completely taken.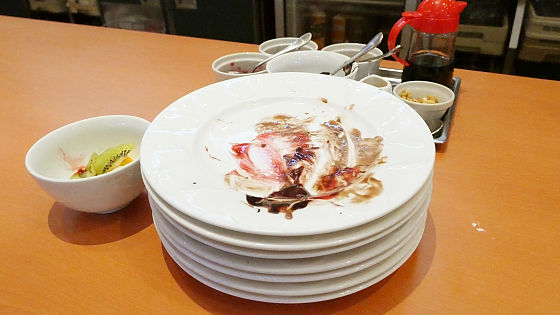 The chocolate taste has become a little tough, so I finally ordered pancakes of vanilla and chestnut sorbet base.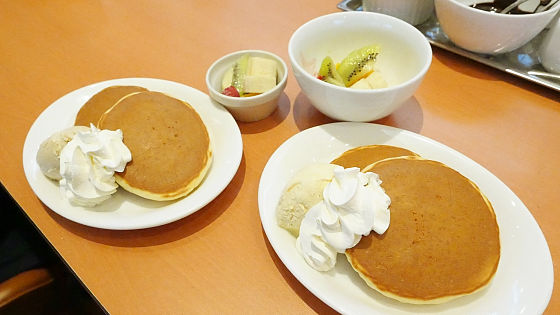 At last it is simple to eat without attaching anything ......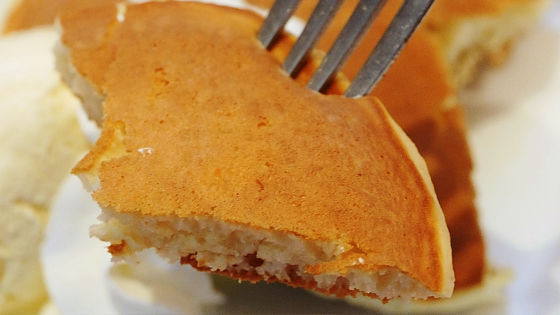 It is recommended to apply veil sauce over fruit and eat it with eyes.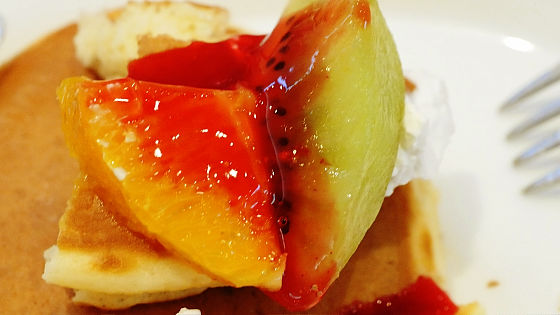 Sweet pancakes rapidly in their stomach, ice cream and whipped cream stick to the stomach. If you ask a clerk, you can have it put out with no cream on it, so when you say "I want to eat a little more pancake," it is ant to have a cream removed.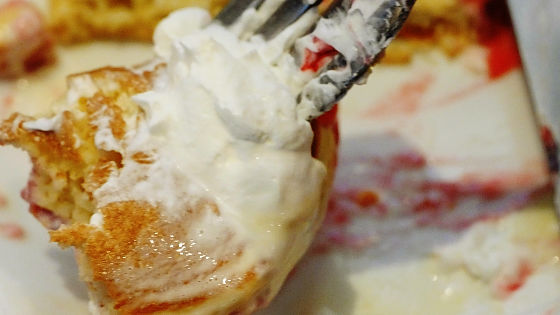 Ultimately, two people finished a total of 9 dishes. If you just put it in your stomach 1 to 2 dishes are likely to come in, but if you eat deliciously it may be about 3 dishes per person. When I went to a shop during the daytime of weekdays all-you-can-eat pancake, the housewife and group of students mainly eat slowly without concern for the time and enjoying pancakes with a feeling close to the family bar drink bar It was an impression.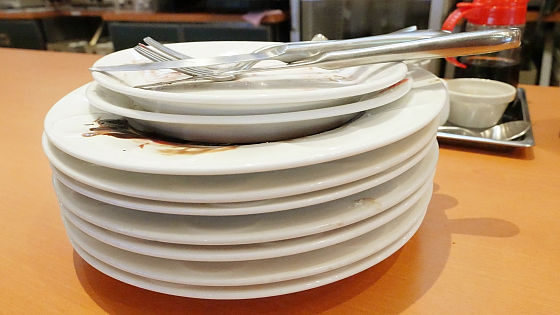 Currently all you can eat pancakes of Denny's is undeclared the end period, but it is unknown how long you can eat all you can eat. As we have all-you-can-eat pancakes on Saturdays and Sundays, those who want to challenge earlyTarget storeIt seems better to go to.