All-you-can-eat pancake, Royal host "Pancake as you like" and have eaten plenty of maple syrup pancake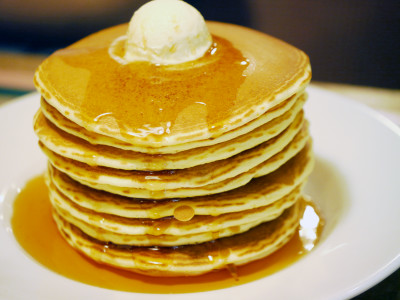 family restaurantRoyal hostSo from March 9th, the project "Pancake as many as you want" is being held. This means that you can eat five pancakes (472 yen including tax) that are usually provided three times at 500 yen including tax, and you can order a maximum of five sheets at a time if you eat it again. Originally it was implemented at 62 stores, but since April 12 it is being conducted at 162 stores since it is well received.

There were various circumstances, I abandoned once, but after all I went to the Royal host that I can not stop going to eat.

Review from below.
Expansion to 162 stores nationwide. Let's make your dreams come true! "Pancakes as you like" - Royal Host Blog

I visited Amagasaki east shop this time.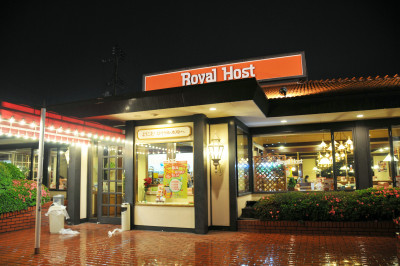 Maple syrup was brought to the table first.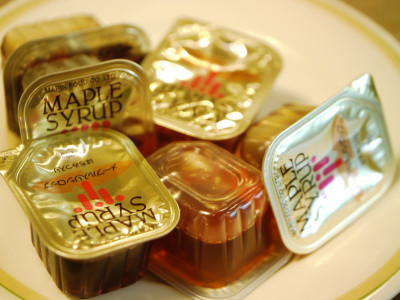 Knife and fork. I feel better.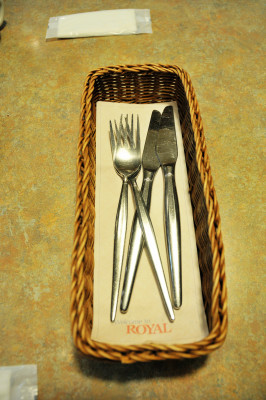 Maple syrup is six. It is calculated as 3 per dish.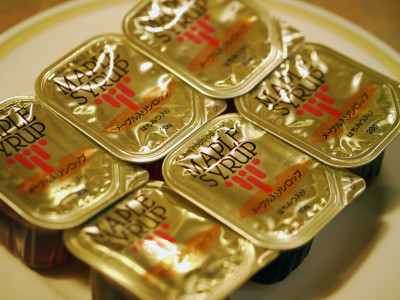 Arrival of freshly baked pancakes.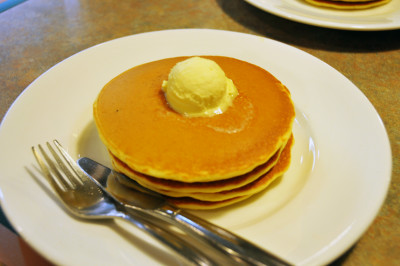 It's as butter as a vanilla ice ride.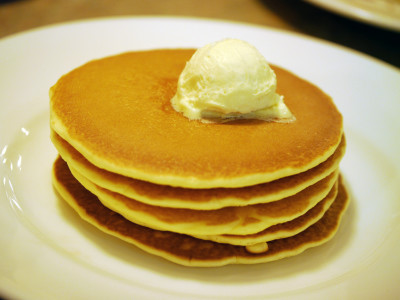 I will put plenty of maple syrup there.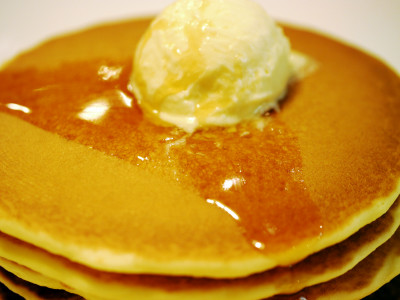 Let 's eat it in Azatsu.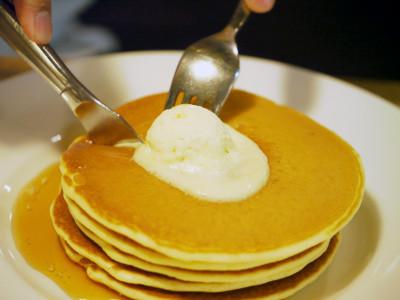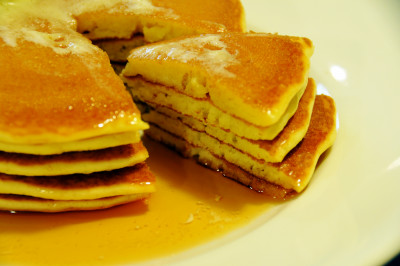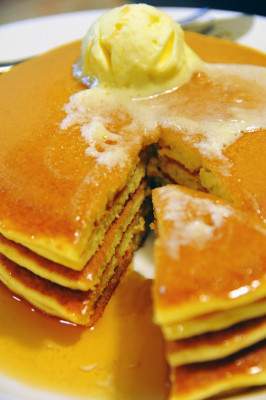 I will soak your maple syrup firmly.



I ate it as a snack at night, but this is a sweet sweet taste that can be eaten without any problems either as breakfast, as a snack at 3 o'clock or as a late night snack. It might be delicious to have maple syrup at all.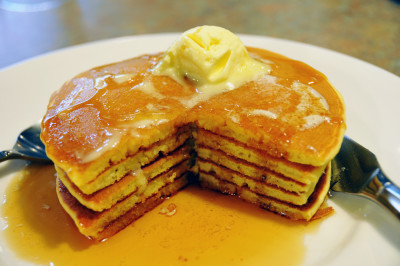 Thank you for the meal, ordered additions at once. Because I bake one sheet, there is a short wait time.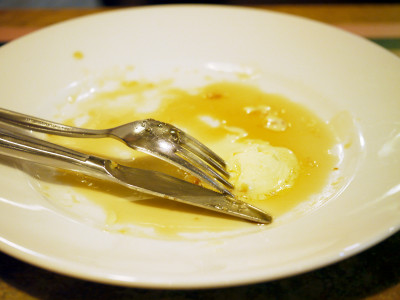 Arrived 2nd tray. How ten ... .... but this is a stack of two people. Up to 5 orders can be ordered at most once. As maple syrup seems to bring three items at hand for each order, it is ok to use as much as you like.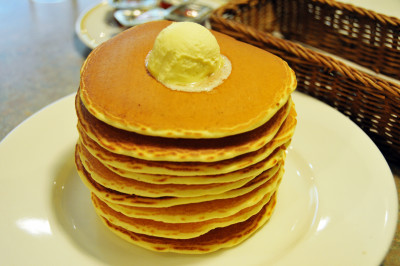 However, it seems to be able to eat without problems even with this volume.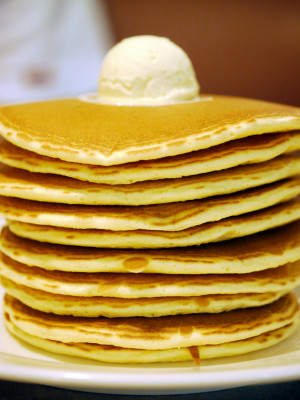 The height can not be stuck with a fork.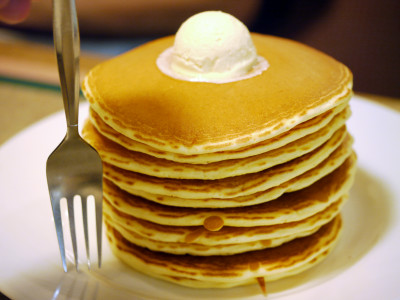 The syrup is serious.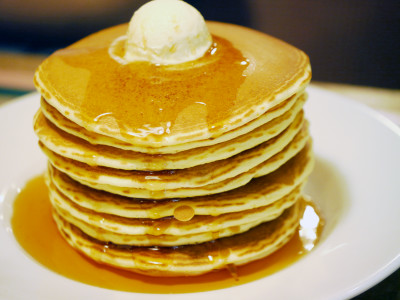 YouTube - Sprinkle Maple Syrup with Royal Host Pancake


I want to pinch if there is anko in option.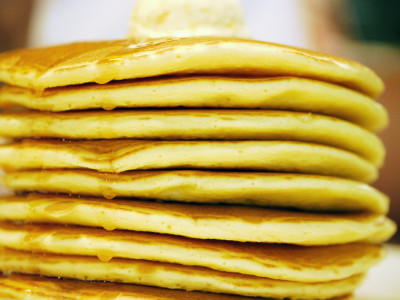 There is a considerable amount of butter, so let's use the proper amount yourself. Even if you do not run out of everything, it's okay.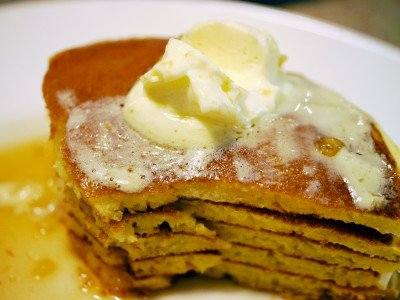 Very satisfied, I was relieved.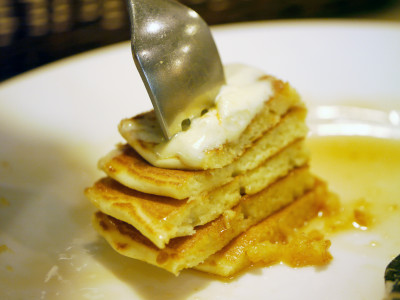 Hot cake mix was also sold at the cash register (200 yen). People who like the taste, they try to make them by themselves.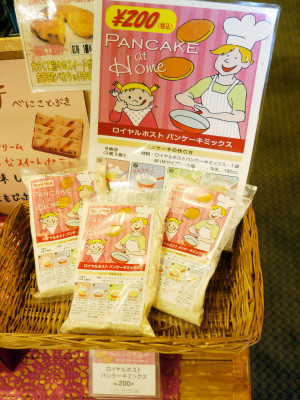 Actually, I went to a shop different from here when the number of shops expanded in April, but when I visit around 21 o'clock even though it says that it is running until 22 o'clock I was told that "I finished at 18 o'clock," and I could not do "as much as you wanted". Currently the shop changed the notation to the implementation until 18 o'clock, but in reality it may have been that the notation was wrong, but a little disappointing feeling remained after all. But this time I am satisfied because I got enough of my stomach to blow away that negative feeling.