What was the person who foresaw all contemporary technologies 90 years ago and opened up the future of "SF"?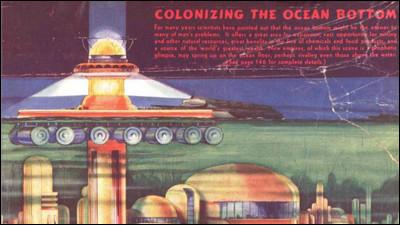 Spaceships and flying cars,Part of the technique drawn in SF works is gradually realityAlthough it is becoming, various works of SF are kept making even today. There were many great science fiction writers in the 20th century,WeWantToLearn.netIs summarizing that "Who is the leading science fiction figure?"

Beginnings of SF | WeWantToLearn.net
http://wewanttolearn.wordpress.com/2014/10/05/beginnings-of-sf/

In 1904, 110 years ago from now, I am an entrepreneur as an inventor born in LuxembourgHugo · GernsbackMr. moved to the United States. Mr. Gernsback, who was fascinated by the invention "will be announced in the near future" such as radio and telephone, will start gathering information about things that are not yet put to practical use. This is the beginning of "science fiction" SF later.

While doing sales business of radio equipment,The general public goes to scienceIn 1908, Mr. Gernsback published a magazine called "Modern Electrics" and introduced new and innovative things in the field of technology and a wide range of inventions related to electronic equipment. By continuing to publish the magazine over the next five years, Mr. Gernsback is convinced that "such a magazine will understand science and deepen knowledge". I will start to open the way to SF.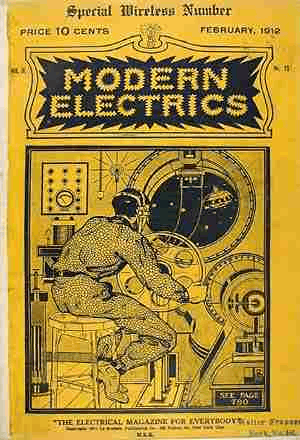 In 1913, Mr. Gernsbach renamed "modern electrical engineering" as "Electrical Experimenter". While publishing scientific articles, we will also deal with science fiction including my novels. "Ralf 124C41 +" depicting the technology of the 27th century, published in 1925 as one of his works, has had a great influence on later SF writers.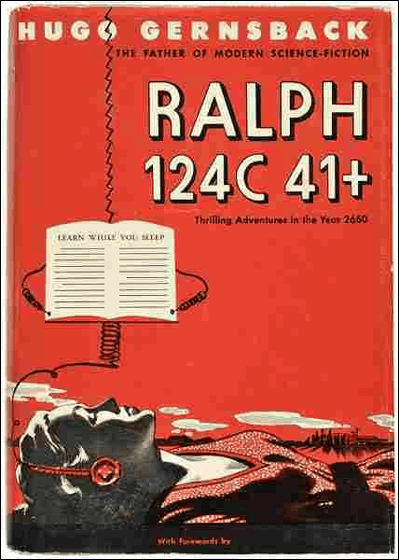 Although Ralph 124C41 + is evaluated literally low, all the items that appear in the novel are "valid technologies of the future" only. Farm which rapidly grows plants, electric car, solar panel, radar, switching of TV and channel, videophone, artificial food, aviation work crossing the continent, such as foresight can only be said to be indeed The technology being used comes out from a novel that was ninety years ago. Among them are technologies that have not yet been realized, such as sleep learning devices, devices that record ideas of people, and air cities.

This is a solar panel that appeared in the works.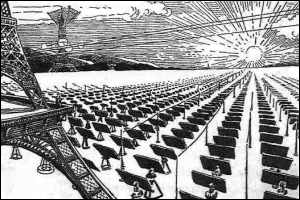 Ralph of the main character is about to enter the space capsule.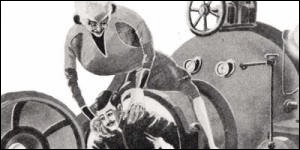 A city that floated on 6 km above the ground using a gravity-ineffective device, "Vacation city"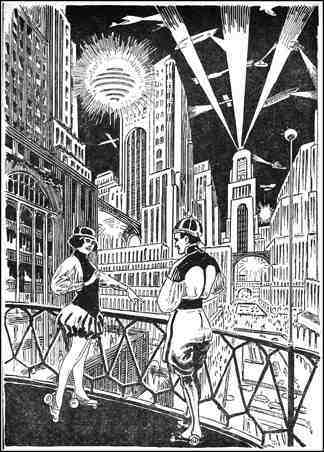 At the time of publication, Ralf 124C41 + did not draw much attention, but Mr. Gernsback had a long-term plan. And in 1926 Mr. Gernsback published "Amazing Stories" that focused only on science fiction, and the magazine hit the big hit and was able to turn people's thinking towards science quest.

Illustrator'sFrank · R · PaulUsing the eye-catching illustration by Mr. as the cover, I wrote "Twenty thousand miles under the sea"Jules VerneMr. and "Black Cat"Edgar Allan PoeBy posting his work in the form of reprint and placing the original work, Amazing Stories has grown to a magazine representing the 1920s. This made the word "science fiction" widely known.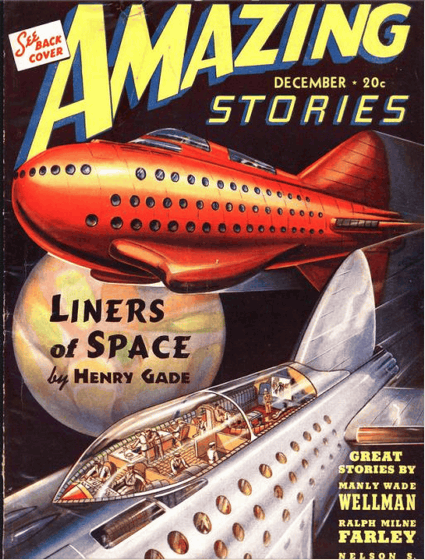 After 1929, the publisher of Amazing Stories has changed many times, and popularity will start to fall when the genre of science-fiction works varied and items with complicated contents increase. However, one who built the SF Golden AgeJohn W. CampbellAlong with Mr. Gernsback is a great editor in the SF world representing the 20th century today is recognized as well. For that reason, a prominent award in the sci-fi world "Hugo AwardIt is named after his name.
in Note, Posted by logq_fa