We rented a two-seater EV and came on "MICHIMO" around the sightseeing spot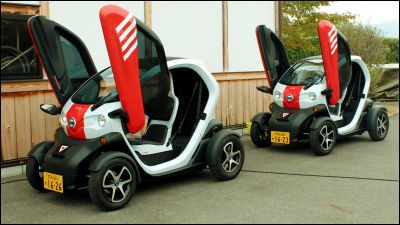 Located in the central part of Nara prefecture a number of historical sites are distributed Historical romance stage "Asuka(Asuka) ", ultra-small mobility running with electric power from October 11, 2014"MICHIMOThe service which can rent the whole day is started. We went to see the real cars at once, as to what MICHIMO that two people can ride on a small car body, and it is possible to go through many sights at once by being navigated with a dedicated application It was.

Asuka EV rental MICHIMO
http://michimo.jp/

Start a sightseeing project utilizing ultra-small mobility in Asuka district, Nara | SOFTBANK MOBILE Corp. | Group companies | Corporate · IR | Softbank
http://www.softbank.jp/corp/group/sbm/news/press/2014/20141001_02/

"MICHIMO station" which can borrow MICHIMO,Kintetsu Yoshino Line · Asuka stationIt is located 1 minute on foot from the hotel. A signboard in a building of a rental cycle where you can rent a bicycle is a landmark.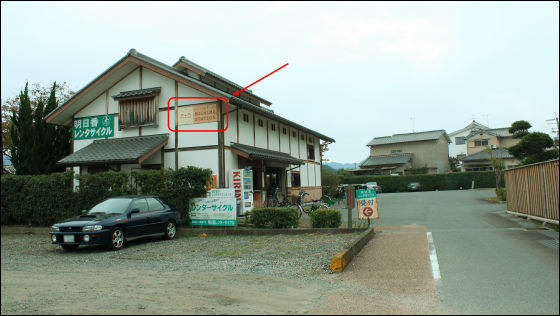 And this is the body of MICHIMO. There is a door that flips up right and left, and the driver is supposed to sit at the center of the car body. Even if it looks like this is actually a two-seater ride.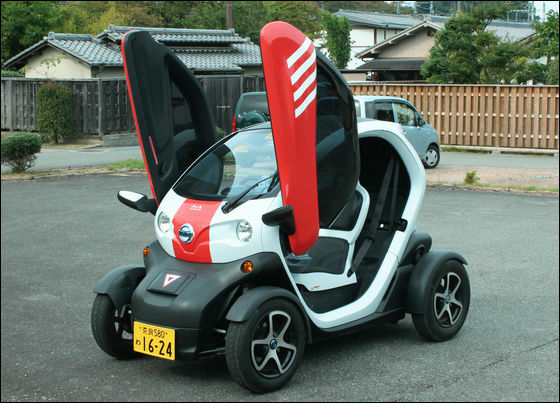 From the rear of the car body obliquely, you can see the position where the driver sits.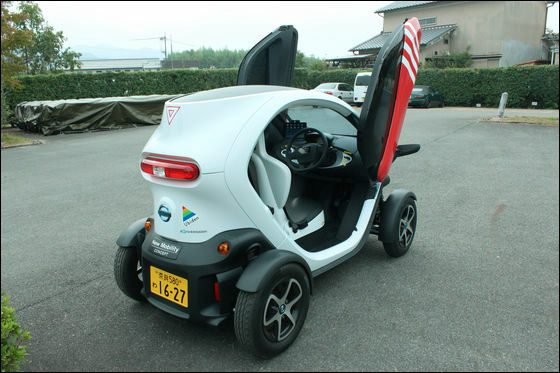 The driver's seat is laid out just in the center of the car body.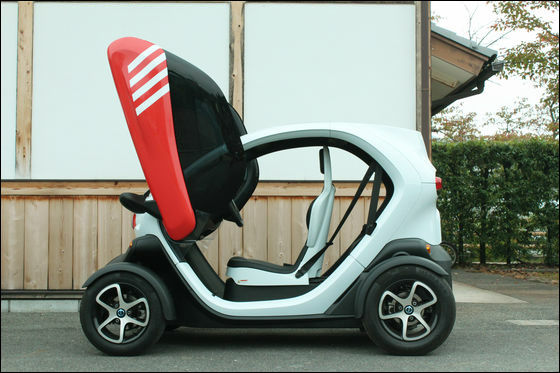 The passenger's seat is located behind the driver. It is designed to sit across the front seat as if riding a motorbike. Although it is a compact car body, it is also perfect for two tourists to tour sightseeing spots.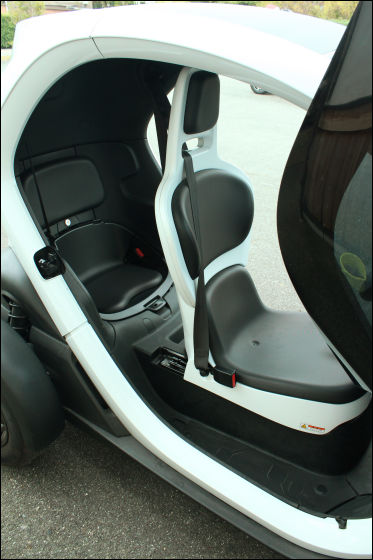 Looking sideways from the driver seat is like this. Even if you can open the door to get on because there is no window in the door ......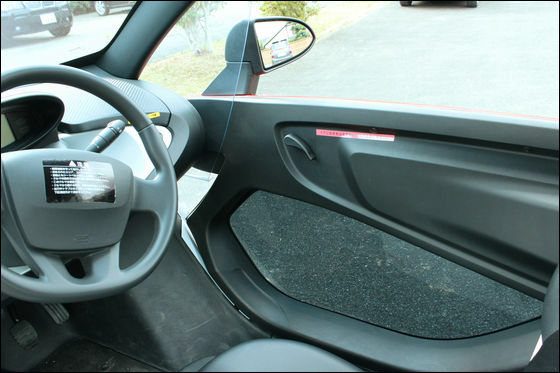 In this way it is OK if you put your hands from the outside and gouch the lever on the inside of the car.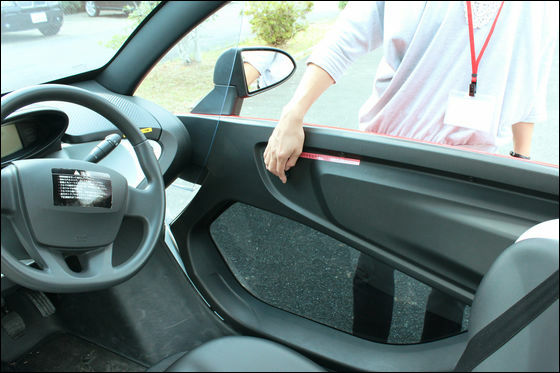 Around the driver's seat is like this. Handles, two pedals for accelerator and brake, etc. are operated with ordinary cars, so they are hardly confused.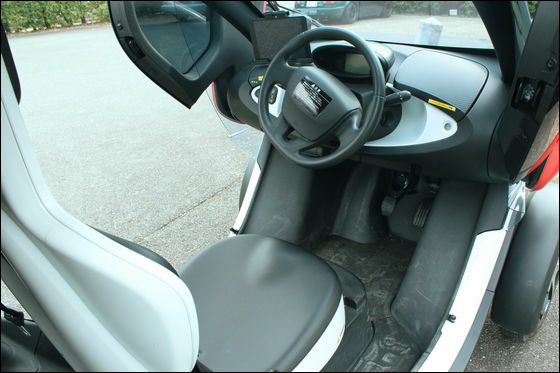 On the left of the steering wheel there is an iPad with a dedicated app installed and it is designed to navigate the sights of Asuka area.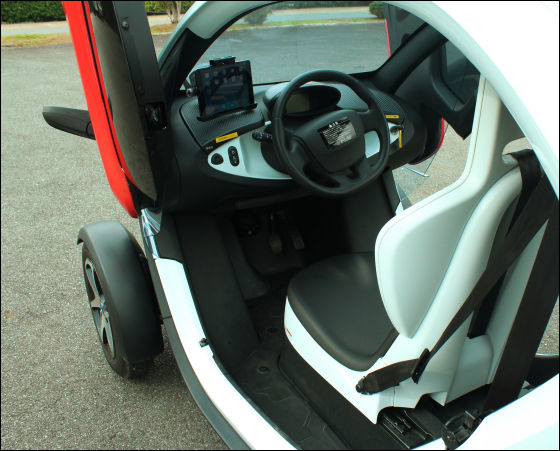 When driving, insert the key next to the handle and turn the power to the car body by turning it two steps to the other side. This procedure is exactly the same as a normal car.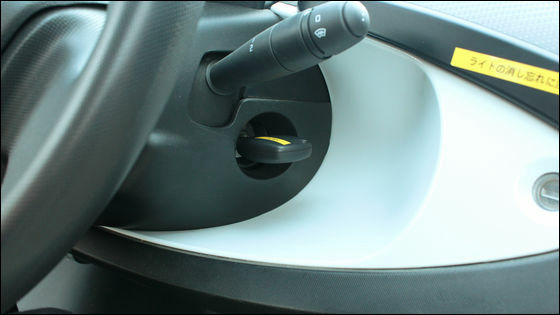 Ready when the "GO" lamp lights up in the meter section in front of you.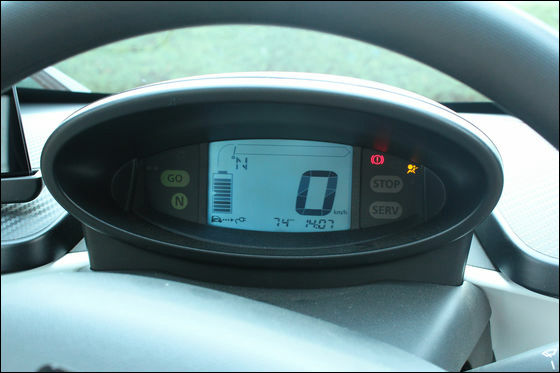 Since the shift lever is switched, you can start running by pressing "D" and stepping on the accelerator.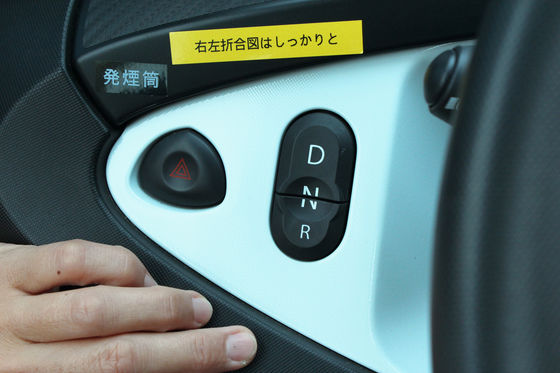 I actually tried riding. A powerful motor is mounted on a lightweight body and it is impressive that it runs with millet more than expected. Because there is enough power, it seems that you will not feel stress even if you go around historic sites with Asuka with road up and down. It is a near future feeling that the motor sound "Huine" can be heard while driving. Also, although it is a layout that sits front and rear, it was also impressive that the strange words did not struggle because the voice sounded in the car.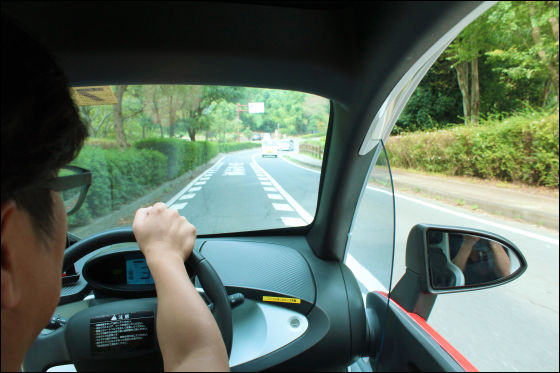 Since the door is not equipped with a glass window, you can feel the wind directly when you run, but it seems that you can give up the ride on a rainy day as expected. Since it is not equipped with air conditioners, it is characterized by being able to feel a season feeling better and worse, "It's hot in summer, cold in winter", rather if you think that "This is a bike with a roof," It may be that you do not have to worry about the disadvantage.

◆ MICHIMO Navi that will show you the places and historical sites of Asuka area
MICHIMO is equipped with a dedicated application "MICHIMO Navi" to guide tourist routes and it is possible to have navigation route to many sights and historic sites.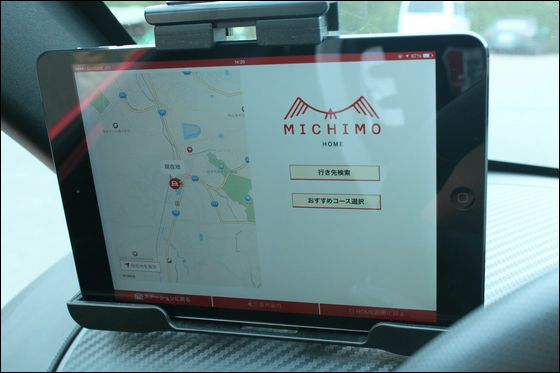 Since it is possible to find a destination from the menu "Search by spot" "Search by experience", it seems to be a powerful adviser when visiting by sightseeing.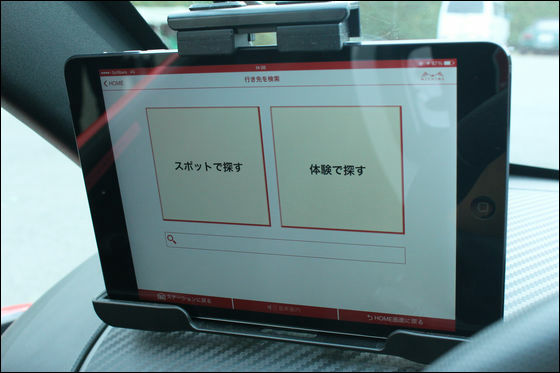 If you select "Search by spot", you can search for useful spots such as "Temple / Shrine", "Historic site", "Kofun and Tenshi", as well as sightseeing spots such as "Meals", "Convenience Store · ATM", "Charging Spot" You can also do so. For example, choose 'Kofun / Tennoji' ... ....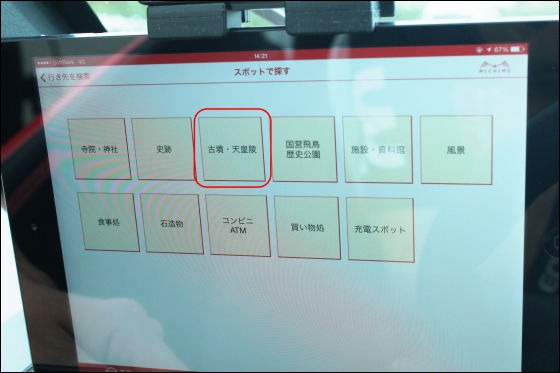 Stage of history "Ishimakitai burial moundTap "...



Detailed information and position of the stone stage was displayed on the map. And when you tap "go to this spot" ......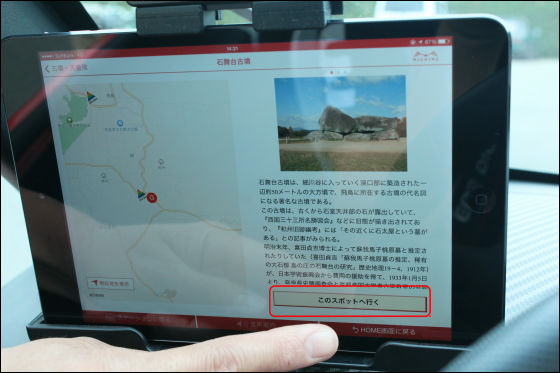 The navigation screen is displayed and it guarantees because it will guide you to the desired place. As far as Asuka is concerned,Bicycle rentalAlthough it was fulfilling, if it rides MICHIMO, it seems that it will be possible to go around more spots easily.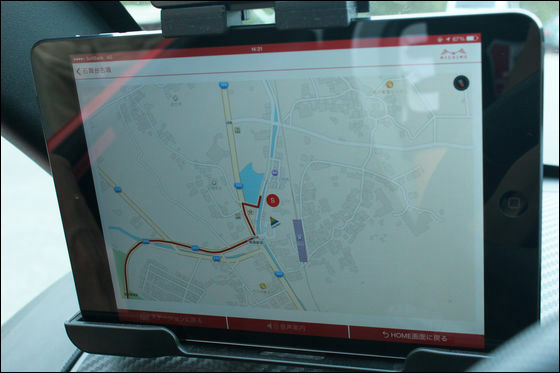 Furthermore, it is possible to surround routes set by theme. You can choose an interesting route such as "feel the history climate that encompasses Asuka", "listen to the faith of ancient people", "read a love story written in Manyo".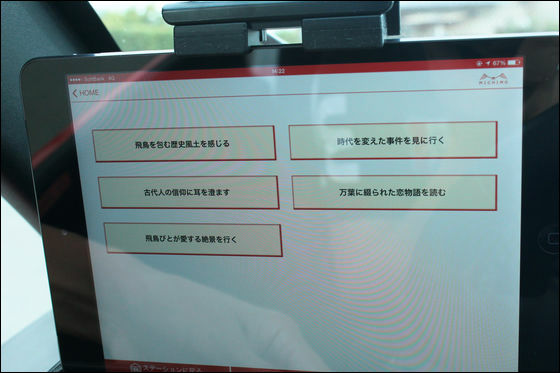 Since we also set a route (running) to seek for experiences such as "Shinkansen in front of Kannon" and "Time slip to the era of Manyoha", it seems likely that we can enjoy Asuka while riding MICHIMO It was a system.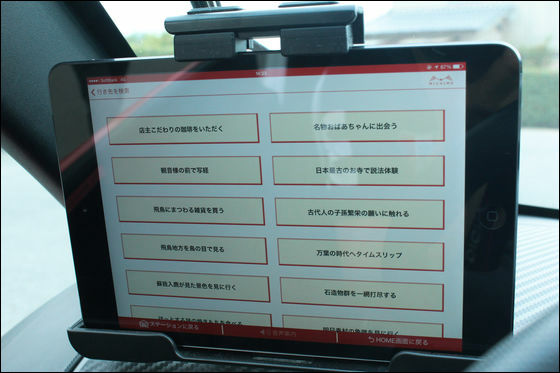 Ultra small mobility "A MICHIMO" that can run asuka can be used from 9 o'clock to 18 o'clock, and a normal driving license is required for driving. The rental fee is 8640 yen per day (including tax), and in advanceDedicated siteIt is safe to make a reservation from. Currently it is operated by five vehicles for the pre-opening period, but at the time of the Grand Open scheduled for May 2015, 17 MICHIMO are supposed to run around the city of Asuka.