What is the music streaming service "Spotify" doing to know the user's favorite music rather than the user himself?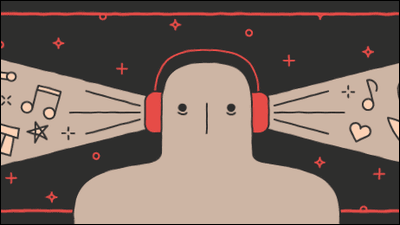 CD album and download sales sharply declineWhile doing that, the scale of the service has been steadily growing as "Music Streaming Service"Spotify"is. Although service deployment in Japan has not started yet,Japanese pageThere is already existing and service start is considered imminent. I heard that Mr. Walt Hicky was asked to analyze the latest features of SpotifyFiveThirtyEightIt is open to the public.

Spotify Knows Me Better Than I Know Myself | FiveThirtyEight
http://fivethirtyeight.com/features/spotify-knows-me-better-than-i-know-myself/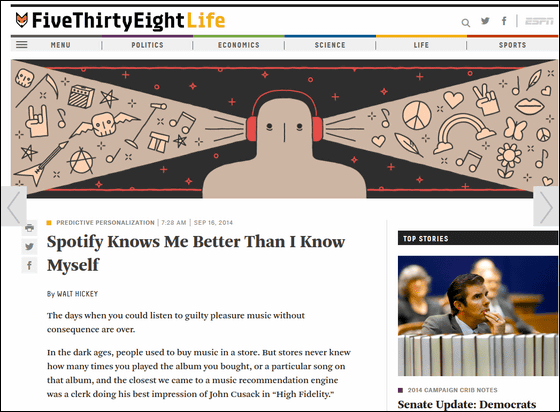 ◆ Spotify's Nestify
FiveThirtyEightPresidential election victory or defeat in all 50 statesA statistical tool for predicting the results of baseball playersPECOTAA genius data analyst developed by Nate Silver, a news site that analyzes every phenomenon using statistics. Mr. Walt Hicky, who is an active analyst and writer at FiveThirtyEight, is asked to analyze the latest recommended music presentation function from Spotify one day.

This recommended music presentation function "Nestify"Spotify bought for $ 100 million The Echo NestIt is said that it is a prototype finished based on the technology, analyzing user's personal reproduction history and information on favorite songs and presenting recommended music to each user.

One of developers of the Nestify function is Mr. Aj Kalia, and this function makes use of mathematical proofs and presents recommended music to each user. The data used will vary from data such as how many times each song was played with Spotify, how many songs were skipped, and which song was played in which time zone.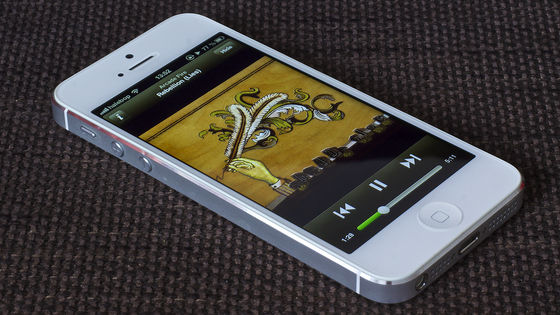 ByBjörn Olsson

Before analyzing, Mr. Hicky seems to think that there are two kinds of music, "Music to listen" and "Music to say that he listened to others". "Listening music" means that it is as it is, "To listen to the surroundings" is shared by SNS such as Facebook and Twitter, or written as your favorite song on the SNS profile Music for, that. However, in actual analysis, it seems that three categories have emerged: "music you want to say to others", "music you want to hear", "music you listen to" actually.

Mr. Hickey seems to have been listening to music using Spotify since January 2013, and the total number of played is 1735 times, the top 10 of the number of views is as follows.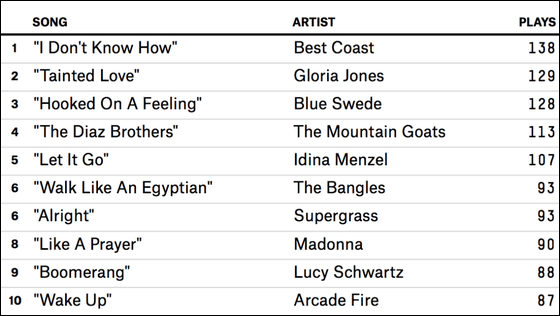 It is located 5th in the number of viewsLet it Go"Disney movie"FrozenOne of the insertion songs, the length of the song is 3 minutes 44 seconds. To say that playing this 107 times means that you have been playing this song for over 6 and a half hours. "The Mountain Goats"Supergrass"Arcade Fire"Although it is Mr. Hickey's favorite musician, for example,"Hooked On A FeelingIs a movieGuardians of GalaxyIt is said that it has become such a number of times of playback owing to too much playback of the movie trailer.

In addition, the top ten playback times by artist are as follows.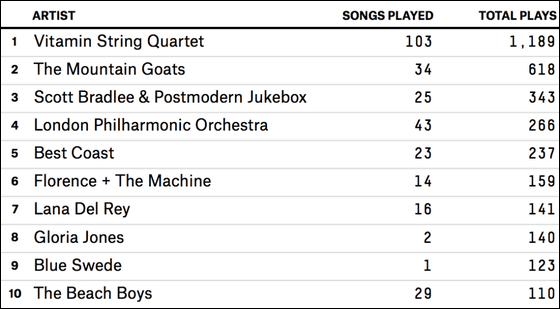 Looking at these data, Ms. Kalia said, "When a song is played hundreds of times, it means you truly like that song, if the total number of views of 10 songs is one hundred times If it is over, it seems that it means that the user is looking for songs of your choice, and if hundreds of songs are being played hundreds of times, this will play a lot of songs It means that there was no song that would catch any of the songs, "explains the meaning of the number of views.

Then, Mr. Karia looked at the top ten data of the number of times of viewing by artist, Mr. Hicky said "Vitamin String Quartet"Or"London Philharmonic OrchestraI'm analyzing that the songs are listening without any particular meaning. Mr. Hickey plays a lot of songs of Vitamin String Quartet and London Philharmonic Orchestra, but you can see from the data that the number of songs that are playing is also large. And when you calculate it, London Philharmonic Orchestra is only playing 6.2 times on average per song, and the Vitamin String Quartet is playing an average of 11.5 times on average and compared with songs with a large number of views It is clear.

However, Mr. Kalia commented, "That does not mean that Mr. Hicky did not like Vitamin String Quartet or London Philharmonic Orchestra at all." In addition, Mr. Hickey is confident that he is playing pop music covered by Vitamin String Quartet and London Philharmonic Orchestra when writing long text as a writer.

Vitamin String Quartet viva la vida - Coldplay - YouTube


Meanwhile, Mr. HickyBlue SuedeThe song "Hooked On A Feeling" is played only, but the number of playbacks is very large, 128 times. Mr. Hickey did not think that he liked the song so much, but Mr. Karia says that this is the song that he really likes.

Blue Swede - Hooked On A Feeling (Guardians of the Galaxy - Music Trailer) - YouTube


And although The Mountain Goats thought that Mr. Hickey was "my favorite", this was played an average of 18.2 times per song, and in the analysis of Mr. Karia this was recognized as "favorite of Mr. Hickey" ... apparently ...

The "Nestify" function uses the music playback data of the user and the data of "what music are being listened to at what time". For example, Mr. Hickey seems to play certain music when commuting or during work, but Nestify seems to be doing it automatically. To that end, Spotify uses big data on music to classify music and artists to match "mood of listening to music". Specifically, it seems that each song is weighted from various aspects such as "How close is it" and searches for an artist of a similar type based on the number of views.

◆ Why does Spotify spend a lot of money to make algorithms like Nestify?
Mr. Hickey seemed to think that Spotify puts a lot of money into strengthening the recommended function in order to attract advertisers. But Spotify is already familiar with the fact that most of the users are already logged in with a Facebook account and it is technically possible to gradually reveal Spotify's audience, but that information is still It is also clear that it is not unreliable and can not be used for business. In addition, Mr. Hickey concludes that Spotify 's recommended feature is not to attract advertisers, given that Spotify handles the current advertiser so much that it is too full.

Also, to use Spotify you need to pay a monthly fee or use a free one with an advertisement. Mr. Hickey had speculated that Nestify might be the trump card for converting users using free ads with this advertisement to users paying a monthly fee, but those in Spotify are more He seems to have had a big vision.

Jim Lucchese, CEO of The Echo Nest, said, "Ideally it would be a good service to eliminate the need to remove smartphones from their pockets to play their favorite music." . The Echo Nest team,Time stampWe are doing weighting on the song that I played just a few weeks ago than the song I played a couple of weeks ago, and the long-term goal is to say "What kind of songs compared to weekday morning on Friday night? It is said that it is to develop a service that is more integrated in the user's life, in response to requests such as "Do you want to shed?

Mr. Hicky said, "Nestify is like a completely personalized prophecyProof of conceptI am trying to do it. "

◆ Two groups of "embarrassment" and "indie"
Mr. Hicky notices that the music herself played with Spotify can be divided into two groups, mainly "embarrassment" and "indie". "Embarrassment"Lana del Rei, Blue Suede,Miley Cyrus,Bangles,Madonna,Kesha,Blondie,Load,Pat · Veneta,Robin · Chic,Andrew W. K.,The Cure,Soft · Cell,Billy JoelAre classified and include the following genres (genres categorized by Spotify) as follows.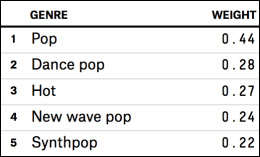 44% of this "embarrassment" group is classified as popular music. And most female artists are classified in this group.

The "Indie" group can be divided into The Mountain Goats, Arcade Fire, Supergrass,LCD Soundsystem,CHVRCHES,Generationals, Matt & Kim,The Strokes,Pulp, Blow,Neutral Milk Hotel,STRFKR, The Shins and Vampire Weekend and others. The songs of the "indie" group are categorized into the following genres, and it seems that 82% of the songs are consolidated into the genre "indie rock" in the music reproduced by Mr. Hicky. However, Mr. Karia calls this group "a tight group that produces a unique sound."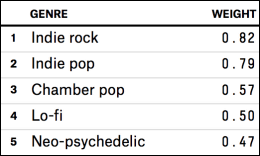 In addition, there are many songs that did not fall into these two groups. It is a group of "soundtracks" such as London Philharmonic Orchestra and Vitamin String Quartet.

◆ Nestify creates playlists automatically
Three playlists are created in Nestify. One is "My Music", a playlist into which many songs played so far are entered. The other is a "Discovery" playlist, which allows songs that have never played by users of a type similar to the user's favorite song. And the third is "Default", which is a playlist that contains something that did not fit in the "My Music" and "Discovery" playlists.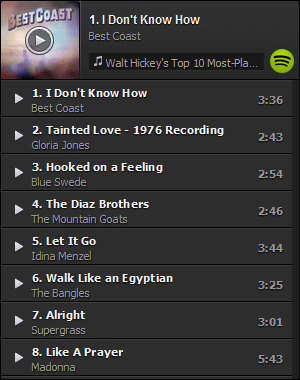 This playlist seems to be made for each of three groups such as "shyness" "indie" "soundtrack", Hicky said "The playlist made in the" indie "group was very interesting. Of course, there seems to be something that Nestify recommends, but something I do not like is there, but in the newly recommended songs, the song I felt Mr. Hicky felt like "I like it rather", then I also said that I really liked it, and the playlists that Nestify creates are extremely interesting and amazingly surprised.

According to Mr. Hickey 's "Subject" or "Dislike" based on his subjectivity, songs classified as "Discovery" and "Default" were broken down as follows. About two-thirds in the playlist is your favorite song and you can see how Nestify can distinguish the user's favorite songs with the precision.