Will Drone, who is expected to formulate flight regulations, get citizenship right?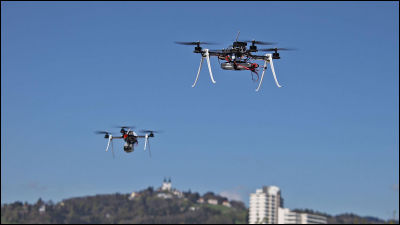 ByArs Electronica

Unlike traditional radio control helicopters, it has multiple propellers with four or more propellers, commonly known as "Drone (drone)"Has recently been spreading rapidly all over the world due to the remarkable improvement in flight performance and the introduction of models that can enjoy full flight from tens of thousands of yen. However, due to too rapid popularization rules making and legislation concerning flight can not keep up with, various problems such as crash accident, privacy invasion by high-performance camera shooting, noise damage, etc. have occurred, prompt rule making Necessity is being screamed.

How drones and UAV are already affecting construction jobsites | Equipment World | Construction Equipment, News and Information | Heavy Construction Equipment
http://www.equipmentworld.com/drones/

Popular drone from the high degree of completeness "Phantom 2"Has high flight stability and good operability so anyone can skip over the sky and take aerial photographs easily so it is very popular in the United States and Japan.

I attached a gimbal H3-3D to quad copter Phantom 2 and tried to take aerial photograph with GoPro HERO 3 - GIGAZINE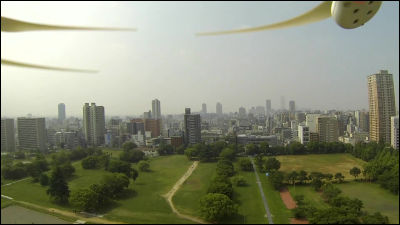 Phatom 2 is an expensive quad-cotter with about 130,000 yen, but for example Parrot's "AR.Drone 2.0IsIt is relatively cheap as about 40,000 yenDespite having the ability to shoot HD movies at 720p, the threshold of drone / hobby has become unthinkable a few years ago, becoming a more familiar hobby.

Everyone can easily shoot HD movies and iPhone / iPad become controllers Try shooting the sun tower with "AR Drone 2" - GIGAZINE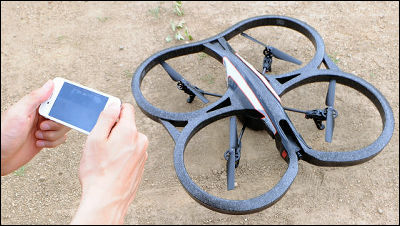 However, unlike a radio controlled helicopter which was intended for some maniacs, an inexpensive drone, which can be easily manipulated, frequently has an accident that it crashes into crowds easily by skipping the door. The following movies show how the drone crashed at the event held in Virginia State, USA on August 24, 2014.

Drone crash: | WTVR.com
http://wtvr.com/2013/08/24/watch-drone-crashes-into-crowd-at-great-bull-run/

Following troubles occurring sequentially in various places,United States National Park ServiceThere are 58 in the United StatesProhibition of taking off, landing and flying drone in national parkRules to crack the drone are starting to appear, such as issuing a notice to do. However, there is no regulation that comprehensively prohibits Drone's flight,Federal Aviation Administration(FAA) is making new empty rules to eliminate drone which continues to increase from the flight route of the plane, it is expected that safety rules assuming existence of drone will be established by 2015.

A fighter on a drones flying in the sky remotely manipulated a fighter and the pilot felt unexpected counterattacks and the risk of changing the sky rule - GIGAZINE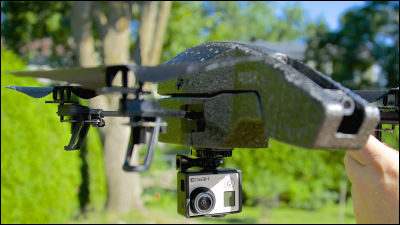 A high-performance drone such as Phantom 2 can be used not only for hobby, but also for human beingsAerial shots of dangerous placesIt is already in practical use to shoot wild animals, andAmazon is used for product deliveryIt is also expanding the use for business use, considering to do. For example, it has already been put into practical use to use the images taken with the drone on the periodic inspection of the bridge, or to use the image synthesized from aerial photographs taken by drone on the construction site.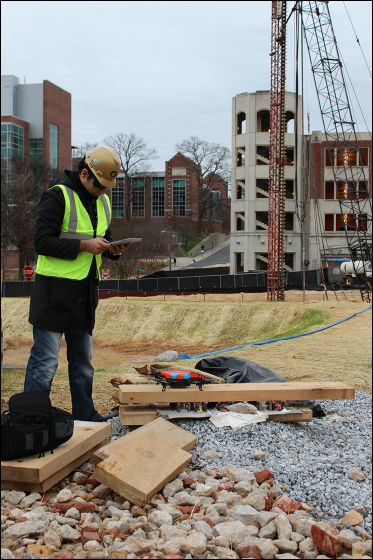 This is a civil engineering companyTomsu GroupBased on images taken by flighting three times in the air with hexacopter and GPS informationPix4DA 3D map processed video with software called. It is possible to create accurate 3D map of construction site using drone.

Millet 2014-07-29 - YouTube


There are many scenes in which photographs and movies obtained by combining high dragon flight performance and compact high-performance cameras can be effectively utilized, and the usefulness in business applications is obvious. Therefore, it is said that entrepreneurs who are considering the use of drones in the domestic business are concerned about what the guidance formulated by FAA will be.

Also, if the safety regulation by FAA becomes a permission / authorization system like "It is possible to fly drone only by taking a flight permission", it seems that usage in general hobby use will sharply decrease Doing so will cause drone makers and their affiliated organizations to be concerned unless they can catch the bud of the drone industry, which is expected to grow into a huge business all over the world.

Since it is said that the drone laws and regulations of the United States who produced a large number of drone development makers and has driven the world drone industry have a great influence on law maintenance in other countries, what kind of FAA will be by 2015 Is it necessary to balance whether securing safety and protecting the freedom of flight by form?