A ridiculous color "Slime Curry" appeared from Villevan so I tried munching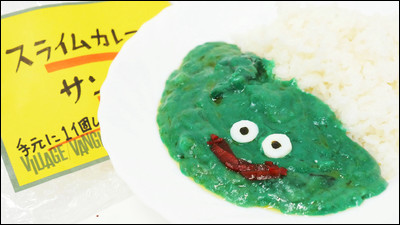 "Skirt turning calendar"Or"Invisible Bremens T-shirt"Sell items that are too uniqueVillage vanguardFrom blue currant "Slime curry"Will be released. I got a sample ahead of the other, so I tried to actually taste slime curry and see what it is tasty.

【VV Limited】 【Tenkazu】 Slime Curry 【Scheduled to be released late September】 / Villevan mail order
http://vvstore.jp/i/vv_000000000067633/

Slime curry arrived in a cardboard box.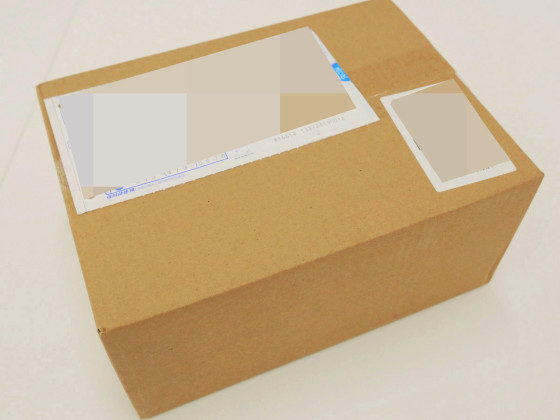 Inside was a sample with a yellow pop with an example written as "Slime Curry Sample Item".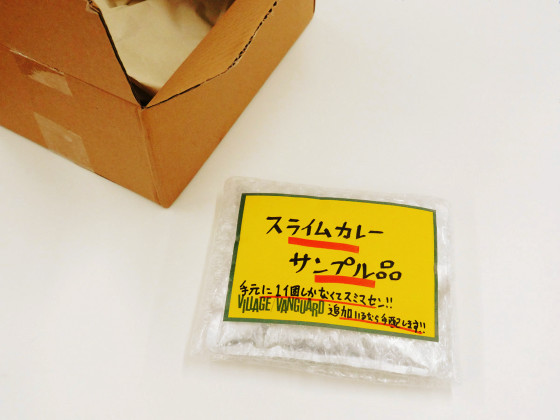 This is a sample. I sent you in a hurry, no package.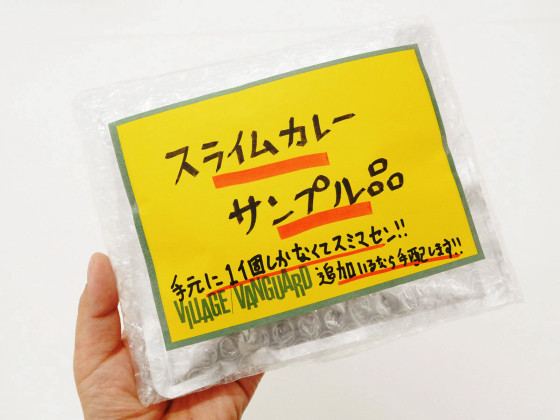 Silver retort pouch from inside. Since there is no raw material name or ingredient list, I am excited about what is going on.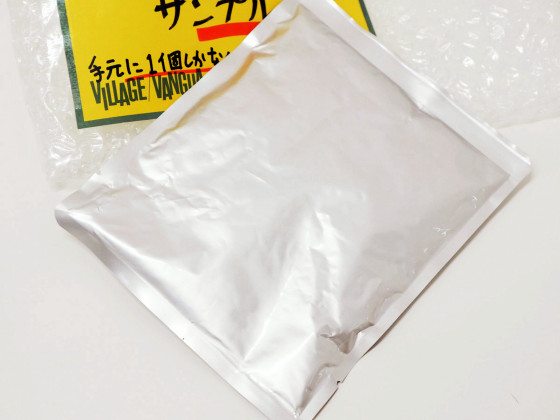 I will try warming with boiling water for about 5 minutes.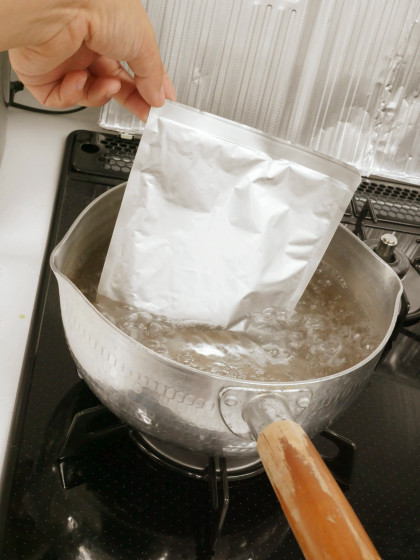 Boil the rice to the dish when boiling ......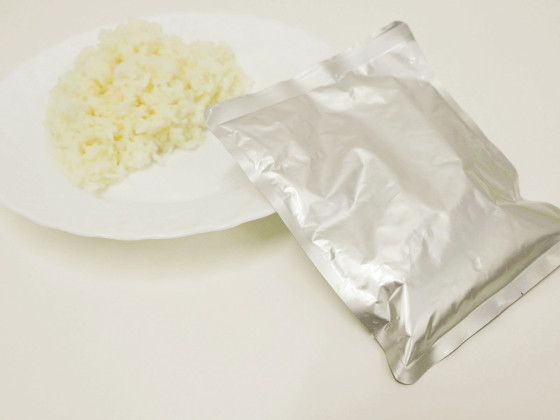 Open the pouch. It is bright blue.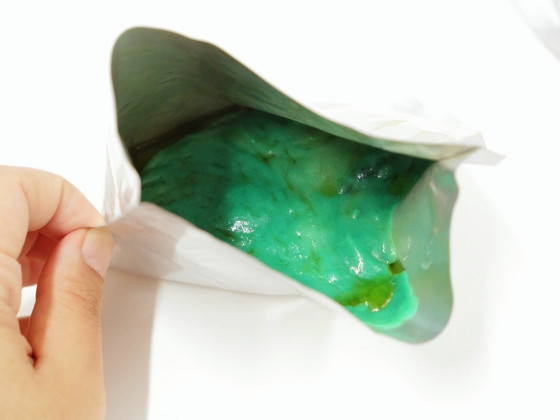 When I drank it on the plate, the feeling of a drool that reproduced slime though it should be curry. The color is somewhat greenish rather than pale blue, close to the emerald green.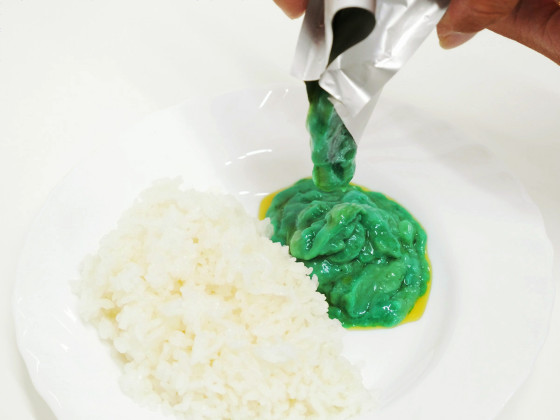 Since topping is not attached to slime curry, it is just blue curry as it is.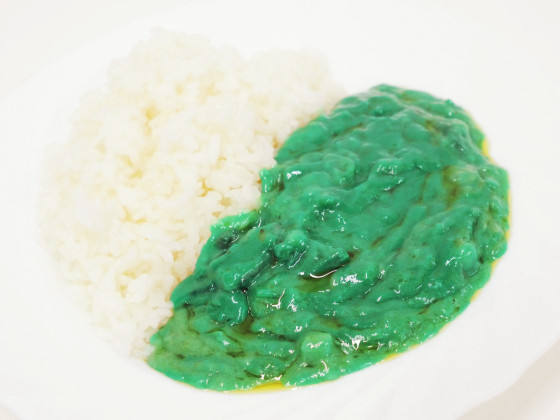 So I tried making eyes with boiled eggs.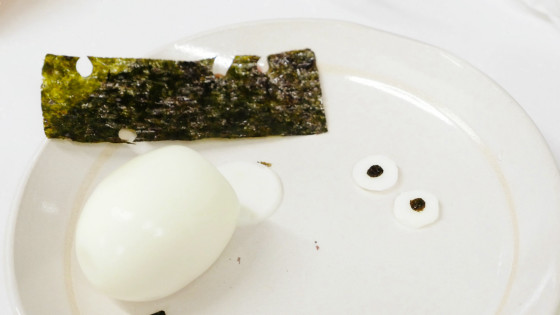 Together with the mouth of Fukujin pickled ... ...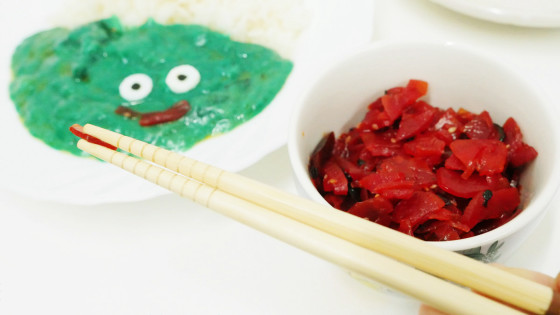 "I am watching this from slime becoming a friend, are you going to make it a group?"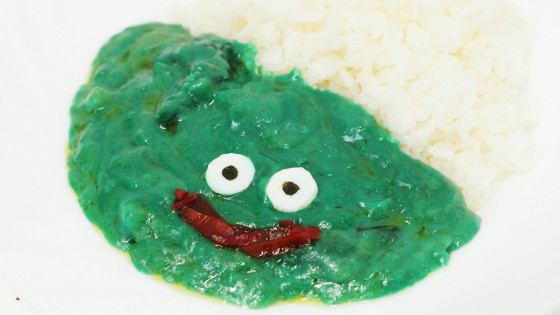 Never to have a tasting time.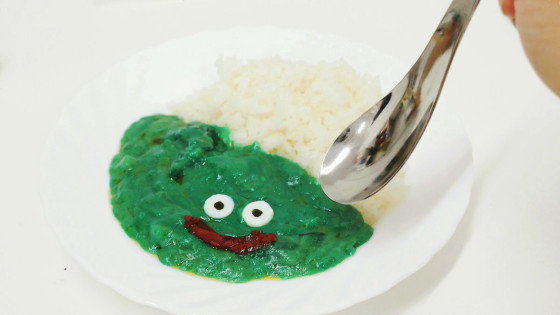 When trying to eat, the gap between "looked fucked up ordinary curry ......" and looks is amazing. Although it is somewhat sweet, it has a slightly tingling stimulus in the aftertaste, and it is delicious if you close your eyes, but if you open your eyes it will disturb vision and can not eat inside.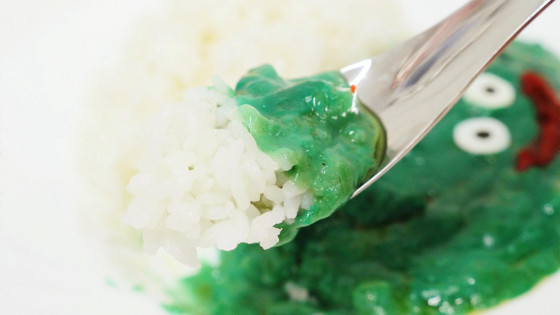 The appliances contained potatoes and carrots-like items.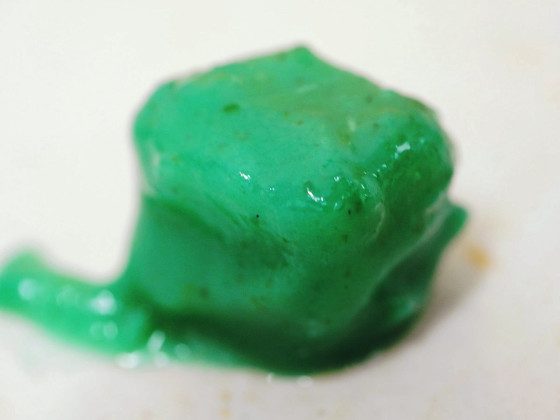 The meat was plenty also included.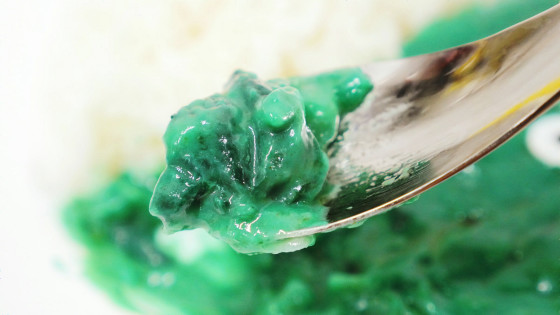 When I tried to divide it, I thought it was blue until the middle.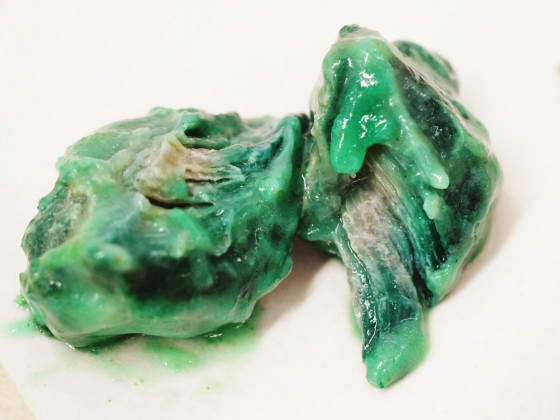 When another editorial staff member also eat it, "comment that coconut taste". Although there was no raw material table,websiteIt is confirmed in the place that I was using "onions · carrots · brown rice (Ibaraki prefecture) · chick peas · blue peas · gold beans · sugar · curry powder · tomato paste" etc., coconut enters It was not. It is somewhat sweet because sugar and tomatoes are used, maybe coconut-likeness came out with a helping texture with drool.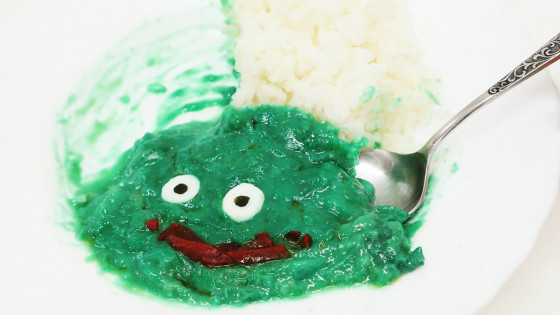 Have a good eyeball and mouth ......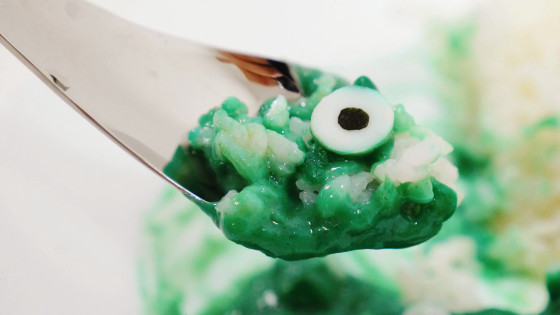 Complete food.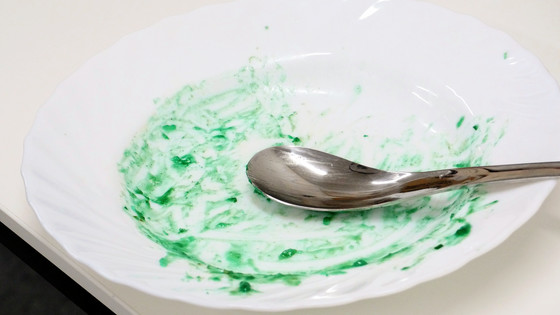 Not only the color but also the feeling of slime drops and feelings It seems that there is a sense of enthrallment, so vision disturbs some people and can not be eaten easily, but once you become accustomed you can eat it as a delicious ordinary curry is. The content is 200 g, and the price is 1080 yen including tax. Please go to the hospitality when you are here.