Casio announces a separate type digital camera "EX-FR10" that separates the camera and the main body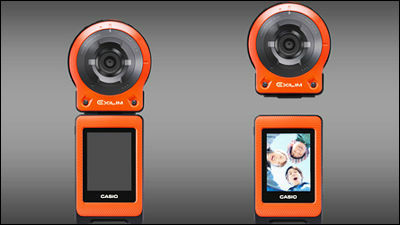 "August 26, 2014 held at Marunouchi Building Hall"Casio Computer Co., Ltd. "EXILIM" New Product Release", The digital camera"EXILIM seriesNew product "EX-FR 10"Was announced.

EX - FR 10 - Digital camera - CASIO
http://casio.jp/dc/products/ex_fr10/

Separate digital camera that creates new way of shooting "Self-shooting / Everyone shot and backward shooting with one unit" - 2014 - News release - CASIO
http://www.casio.co.jp/release/2014/0826_ex-fr10_detail/

The separate type EX - FR10 has a two - piece configuration consisting of a camera part and a controller part, and it can be separated and combined with one touch.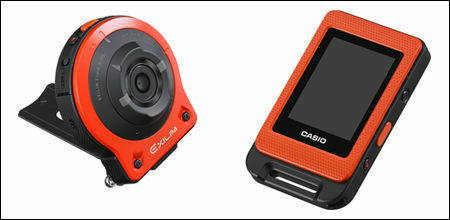 In the "separate style" which separates the camera part and the controller part, it is possible to shoot with the other hand holding the camera part in one hand. Since the camera part also has a shutter button, you can shoot without the controller, and it seems to be able to enjoy the variation method full of variation.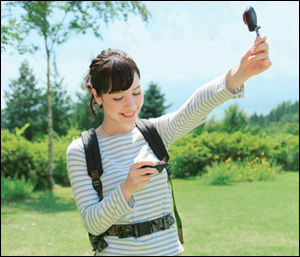 In the "self-shooting style" where the camera part is mounted on the top of the controller part, you can take yourself easily by holding it upright.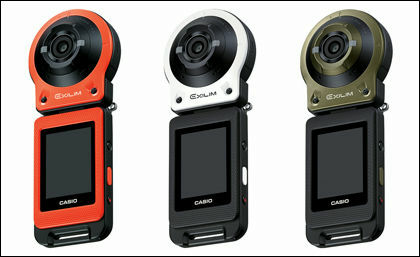 If you fold the camera section, you can shoot like a general camera.



There are plenty of accessories bundled, and the following is a place where I got the camera part from the neck with "neck strap".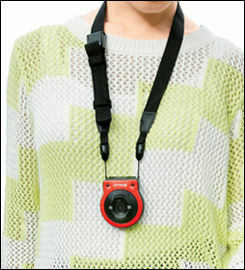 When "Carabiner strap" is attached to the controller part, it is like this.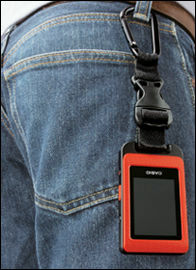 If you use "tripod nut", you can attach it to a commercially available tripod screw.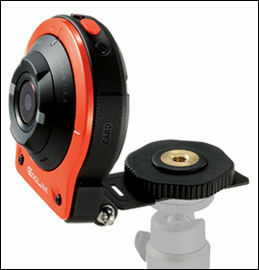 In addition, "Multi Angle Belt Set" which can rotate 360 ​​degrees by attaching the camera part to the wrist or head is scheduled to be sold as an optional attachment at 3,500 yen.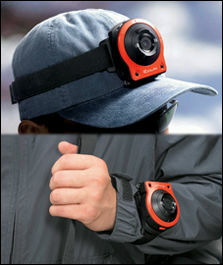 Besides, "Multi-angle clip" where the camera part can be attached to rucksack etc. is also sold at tax of 2,500 yen.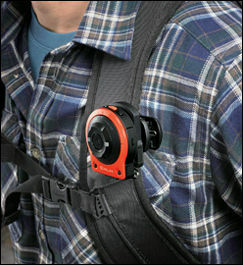 The effective pixel number of EX - FR 10 is 14 million pixels, the lens is F 2.8. The size of the camera part is 60.9 mm in diameter × 28.8 mm in depth, the controller part is 49.7 mm × 84.2 mm × 18.9 mm, each weighs about 63 g and about 80 g. Moreover, since it has a Wi-Fi function, you can send the shot image to the smartphone / tablet terminal and share it immediately.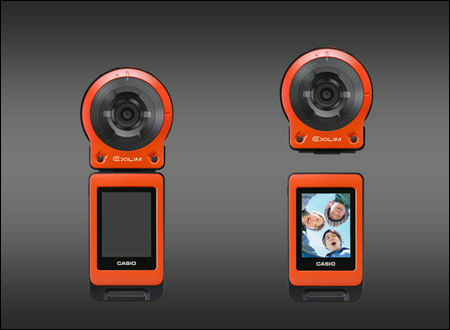 EX-FR 10 will be released three colors of Orange, White, Green on September 19, 2014, writing the articleAmazon accepts reservations at 49,680 yen including taxis.