I went to eat "Watermelon ice" which skewered watermelon-like oyster ice with disposable chopsticks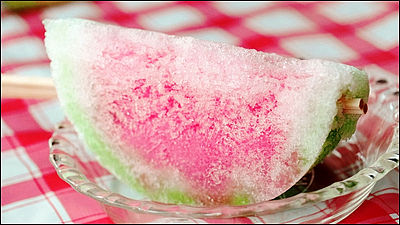 Eating in summer 's unusual hot weather such as the stalls of the summer festival and the seashore, it is shiny ice.Burning shaved iceYaShaved ice like a luxury sweetAlthough various shaved ice are sold now, since it was said that there is a shop gullying bitter shrimp like watermelon in Wakayama prefecture, actually going "Watermelon iceI have been eating.

Arrived at JR Shinomiya station in Wakayama prefecture.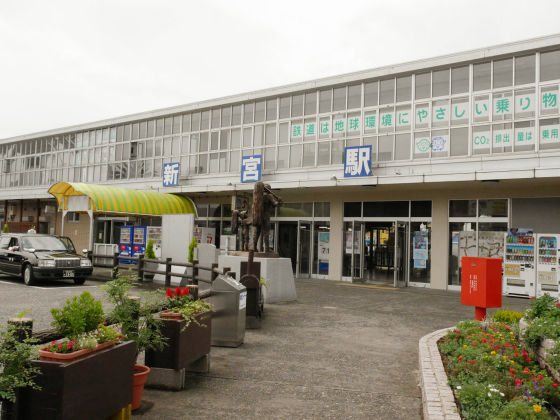 The address of Naka Ice Store is Wakayama Prefecture Shingu City Shingu 551-12. It is a distance of about 15 minutes on foot from JR Shinomiya Station.


As we walk through the residential area ... ...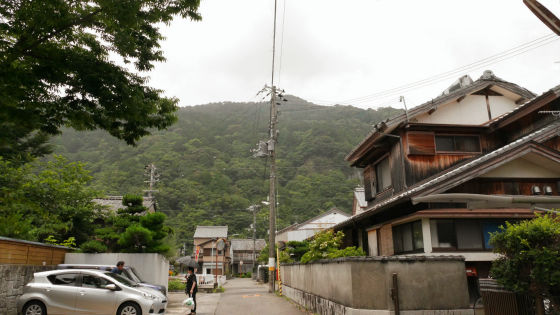 I found the character "ice".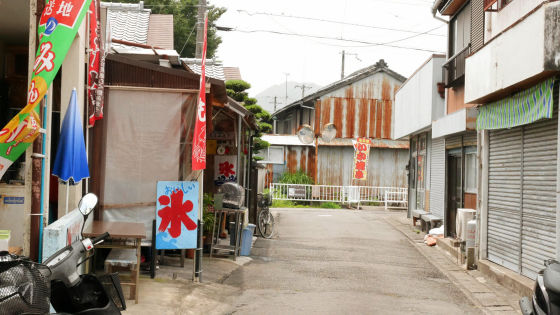 This is Naka Ichi.



There is a table in the shop so you can eat shaved ice in the shade after ordering.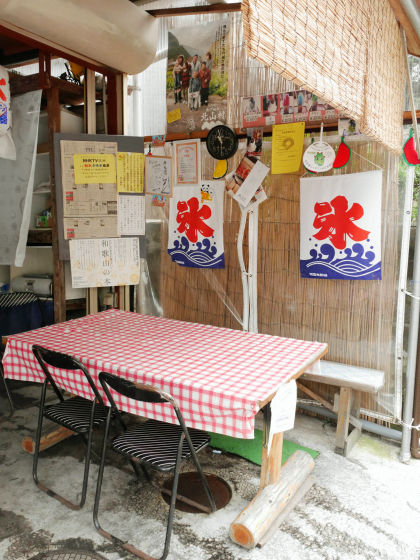 The ice of the shop is "Land ice, it is ice for fine quality drinks". Naka Ice Store is famousKogitsugawaIt seems that you are using hard, unlimited transparent ice, stirring while filtering and conveying air of good quality raw water.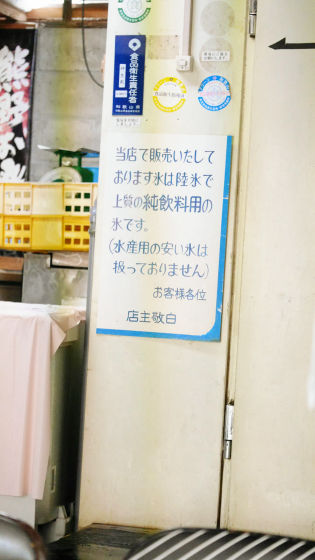 Two machines with shaved ice were prepared.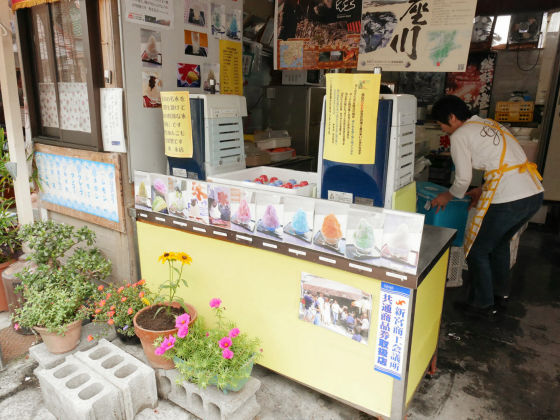 If you look at the menu picture that is lined up side by side ... ...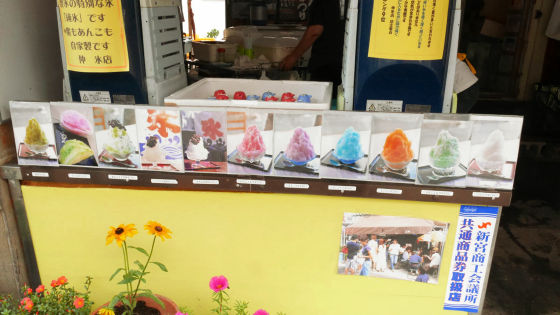 I found watermelon ice (200 yen). Watermelon ice is not watermelon taste, it is made of watermelon with ice covered with two kinds of syrup. Therefore, it is also possible to make yellow watermelon with syrup of lemon and melon.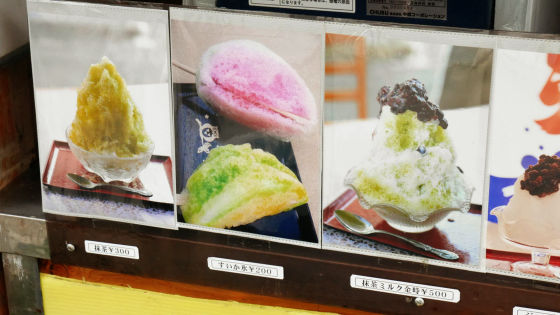 In addition to watermelon ice, various kinds of shaved ice are lining, such as mango and blue hawaii.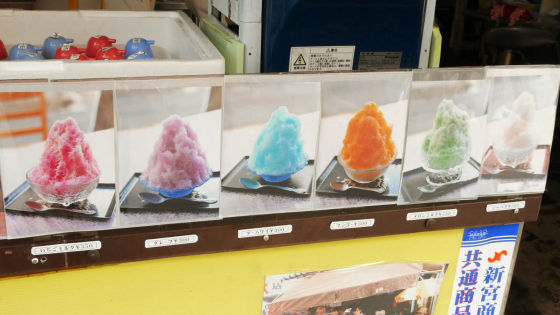 Cups and tea are also prepared in the table, so you can self-thrust your throat.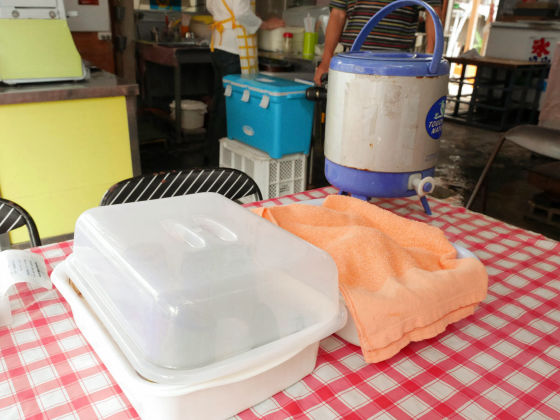 So, when ordering watermelon ice, the ice shaved by using a special mold is being made into a watermelon shape.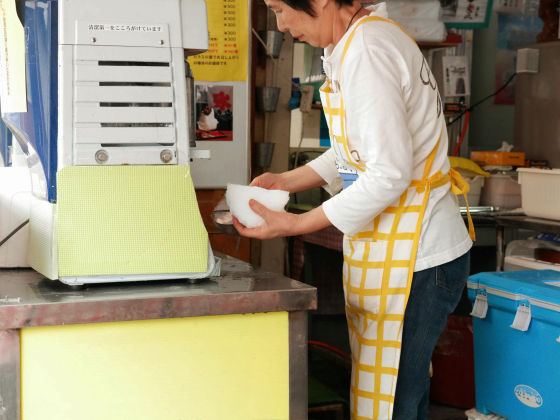 This is watermelon ice.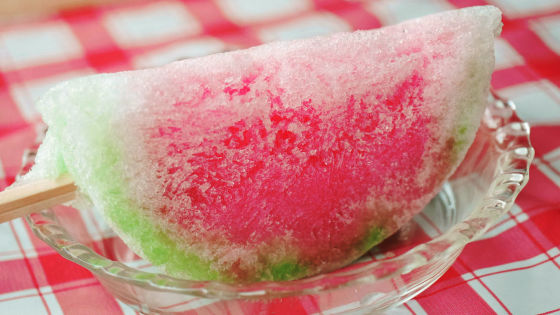 Discharge chopsticks are stuck in the watermelon ice, and it has come to bear on the watermelon while holding disposable chopsticks.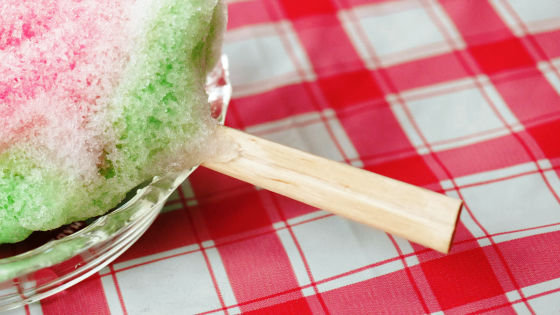 The real part is strawberry red ... ...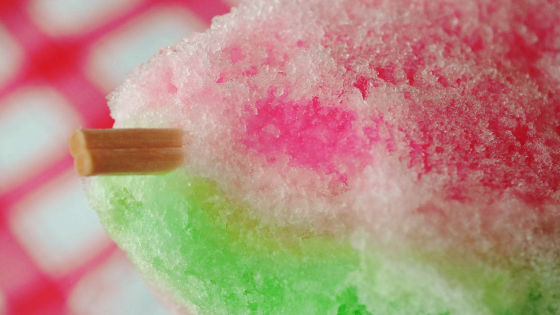 The side of the leather is green of melon.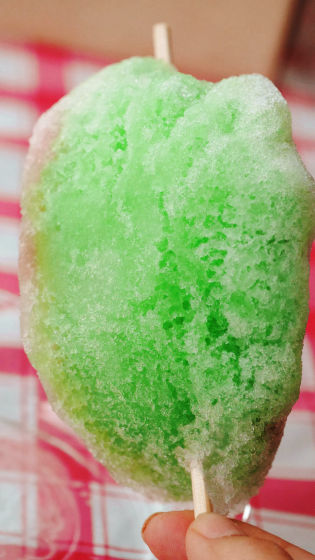 When you try it, it is a shabby and spicy texture. It is not a feeling that it melts quickly at the moment you put it in your mouth because ice is solidified, but you can experience a mysterious experience that you can eat shaved ice with the feeling that you are eating watermelon.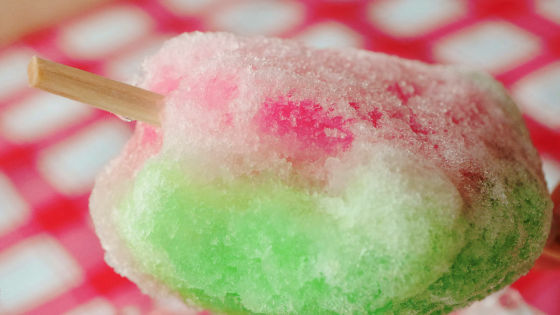 Eating with eating disposable chopsticks without eating, the ice did not fall down beneath.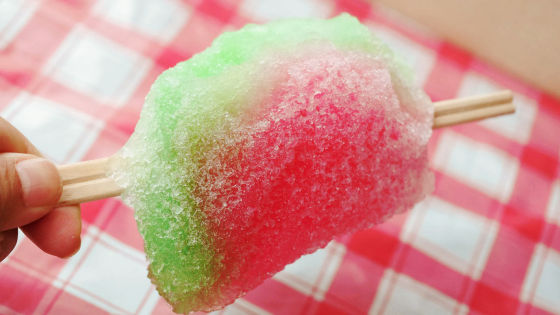 It melts a little while eating, but it accepts the plate.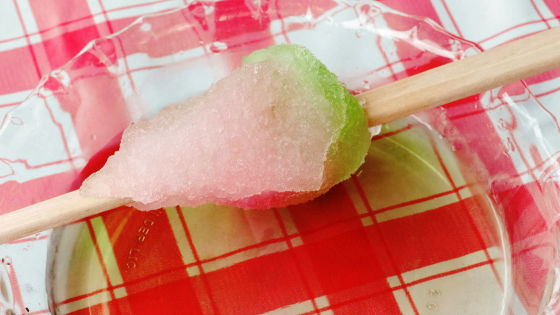 The shaved ice that was put in a plate on the plate is different from ice and it is different from ice, it is a funny mouth melt, so I will also order it.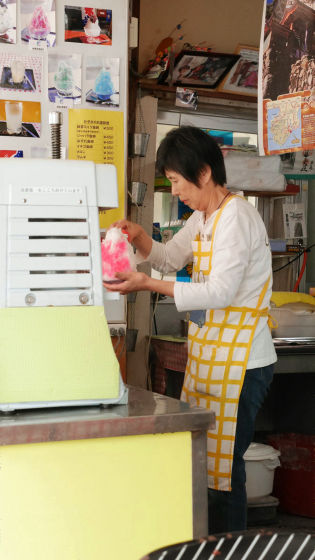 this isA bellowsShima ice of syrup using citrus fruits originated in Kitayama village, Higashi Muro Gun, Wakayama prefecture (450 yen).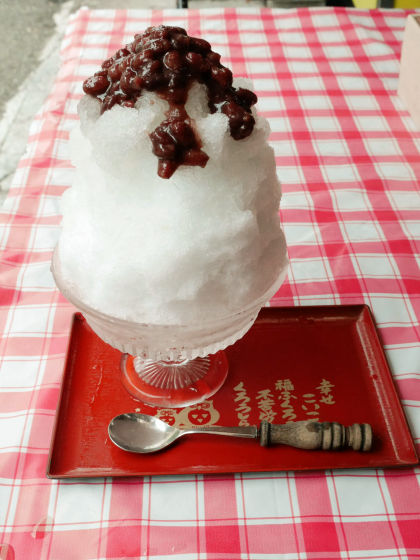 It is served well.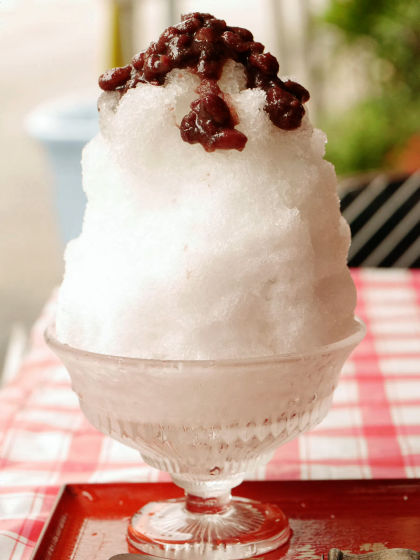 Teppen has plenty of red beans. Ice is so tender that it may crumble if you do not eat it from the top.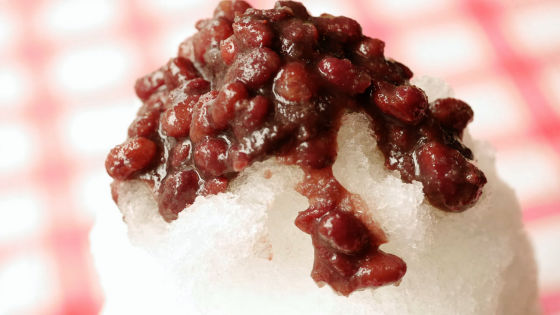 So, first of all it is a bite piece of ice. At the moment you put it in your mouth, the fluffy ice melts and the refreshing sweet and sour taste of the bellows spreads. Because the ice melts too much, I thought "I want to taste this mouth melt a bit more", and another hand, with one more mouth, the hand with the spoon went on and on steadily.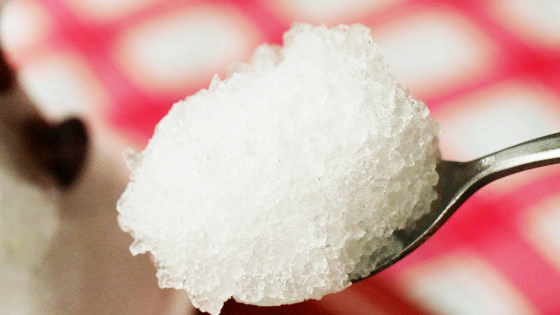 It is slightly sweeter when eating with azuki, but the refreshing acidity of bellows and the sweetness of a sweet red bean makes her mouth happy. It really melts in a moment, so even though it may get cold in the mouth by eating Pakpaku, it did not become "to eat too quickly and keep your head as Kean."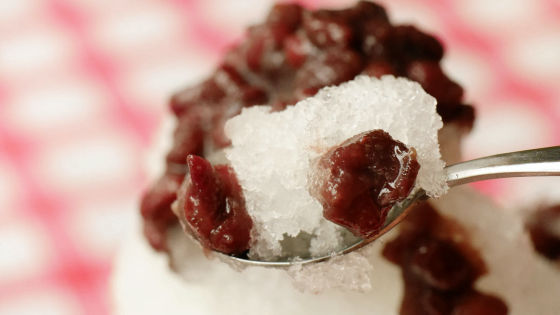 Azuki was not only on the top but also in the ice.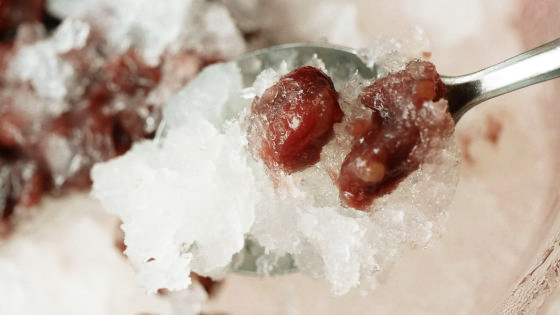 In addition, making Blue Hawaii and Bellows with Watermelon Ice is like this.