Microsoft develops an application that can check in airport in 2 minutes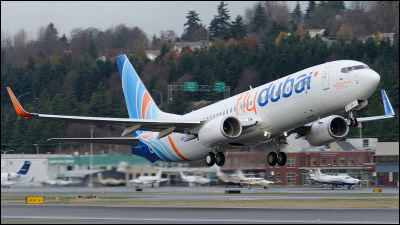 ByAndrew W. Sieber

A series of check-in procedures such as selecting an airline at the airport counter, designating a seat, receiving a settlement and receiving a ticket is a time-consuming work compared to buying a train ticket, and if the flight time is approaching Sometimes I feel it is a very troublesome procedure. It has become apparent that such a troublesome check-in procedure at the airport has succeeded in shortening the average to 2 minutes by introducing a Windows tablet terminal.

Flydubai Partners With Microsoft To Launch App For Passenger Check-In »Gulf Business
http://gulfbusiness.com/2014/07/flydubai-partners-microsoft-launch-app-passenger-check/#.U71n9U1OVjV

Flydubai (Fly Dubai), Dubai's low-cost carrier, introduced a tablet terminal equipped with a dedicated Windows 8 application for check-in at Dubai International Airport, so that the customer's check-in procedure was 2 minutes per person We have announced a statement that it was shortened to.

This special application is directly connected to the backyard end service of the airport and the scanner and the printer for the passport are integrated in the tablet terminal. It explains that the tablet terminal was able to simplify the check-in process by quickly reading the customer's passport information and delegating most of the work of the airport staff to assign the seats.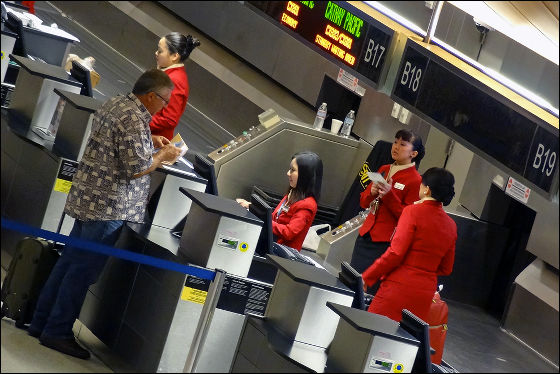 BySlices of Light

Furthermore, in addition to FlyDey, Microsoft partnered with Delta Air Lines to provide smartphonesDistributed Lumia 820 to 19,000 cabin attendants, Aiming at paperless in the cockpitPilot possesses Surface 2We are aggressive in introducing mobile terminals in flight business.

JAL already in JapanJAL Touch & Go ServiceAnd ANA'sSkip serviceTicketless check-in procedures using their own mobile terminals have been realized, but attempts to simplify boarding procedures and drastically reduce the time by using mobile terminals at airports even for those who do not have a mobile terminal have attempted to It seems to be popular in.