I tried "Cocoa Tsukemen Tama Noodle Shochu" which collaborated with animation with Tsukemi noodle with cocoa powder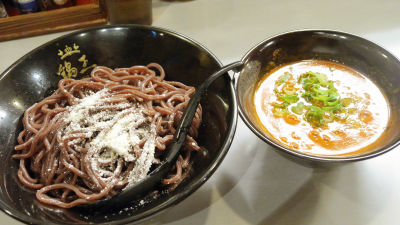 movies"HK / Metamorphosis mask"Or"Riddick: Galaxy · BattleI did a collaboration campaign withHome noodle, But this timeHome noodle .com × Is your order a rabbit? × Popular Ramen StoreBy saying that, animation "Is your order a rabbit?"We are doing collaboration from Thursday, June 12. Since I had the opportunity to go to Akihabara this time, I ate "Chocolate Tsukemen Tamaji Hakusu" of Chicken King Keisuke who was conscious of the main character · cocoa

Is your order ramen? | Home noodle .com ✕ "Is your order a rabbit?" Collaboration planning
http://www.takumen.com/st/lp/gochiusa/

"Home noodles .com × Is your order a rabbit? × popular ramen store" Ramen collaboration decision! It is! - TV anime "Is your order a rabbit?" Official website -
http://www.gochiusa.com/news/hp0001/index01520000.html

Arrived by Chicken King Keisuke.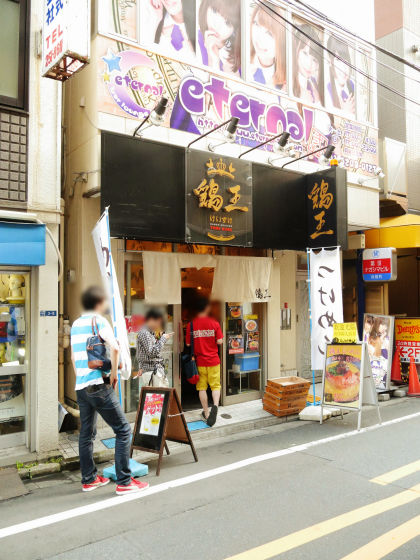 Also on the shop front is a poster stuck on collaboration with "Is your order a rabbit?"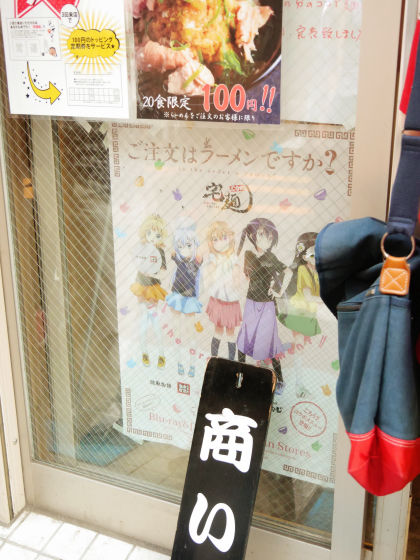 "Cocoa Tsukemen Tamaji Hakusu" is sold at 11 o'clock and 17 o'clock with the offer of 50 meals a day only. I visited around 17 o'clock this time, but it was quite crowded even during this time.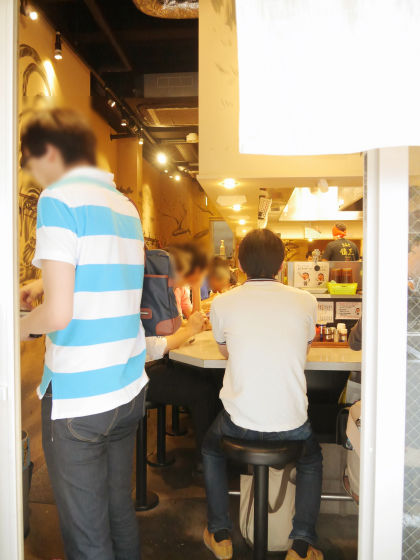 Lined side by side for about 10 minutes. I will buy a ticket.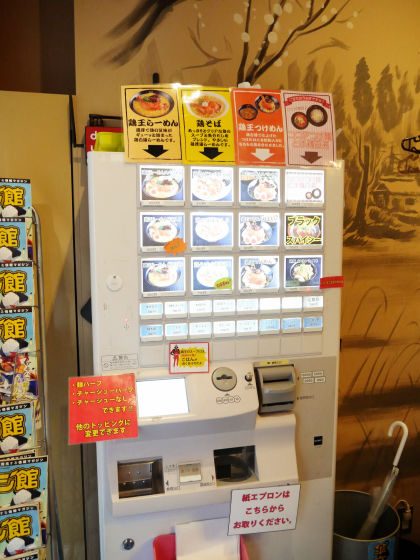 I found "Cocoa Tsuken noodles and white chicken hot water (900 yen including tax)" on the upper right of the ticket machine. I will purchase it.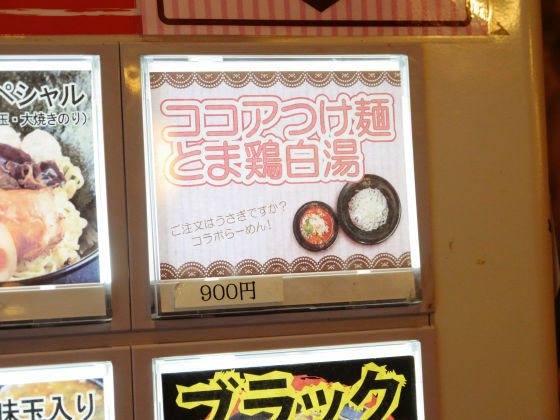 After purchasing and sitting in the seat, a privilege postcard was handed.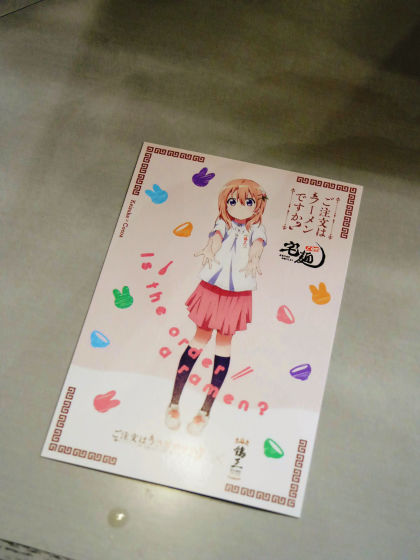 "Cocoa Tsukemen noodles and hot water" is slightly thick noodles, so it takes time to offer a little, so I will eat a tabletop bean sprout and wait.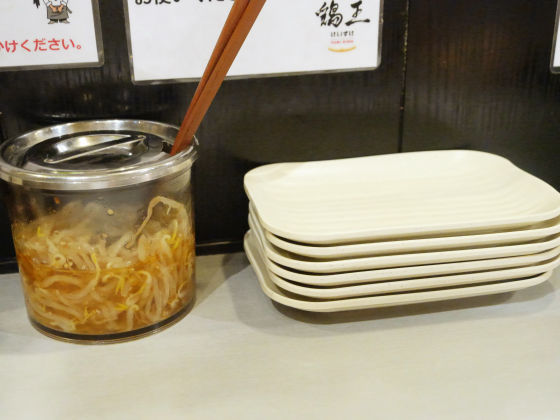 It is seasoned with salty taste and like a namul, it seems to be just right to eat while waiting for ramen or tsukemen.IppudoIt was not as painful as a tabletop bean sprout.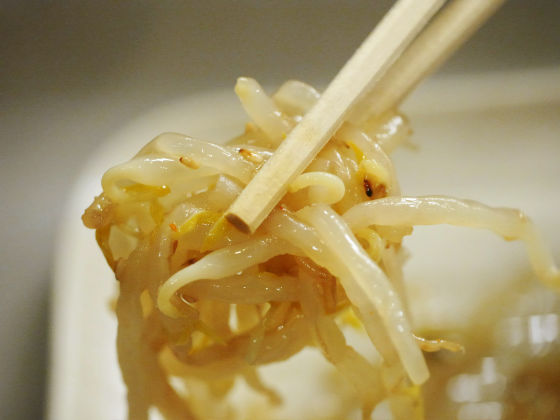 The clerk was warming the chicken white soup with the tomatoes.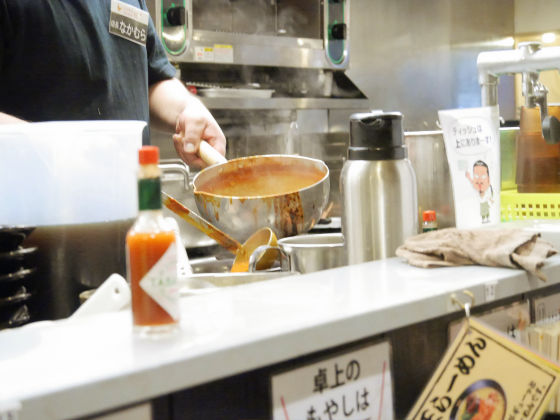 "Cocoa Tsukemen and Yakko Hakusu" arrived in less than 10 minutes.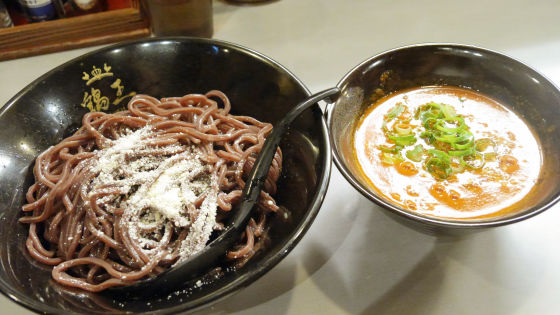 When looking around, most customers ordered "Cocoa Tsukemen noodles and hot water".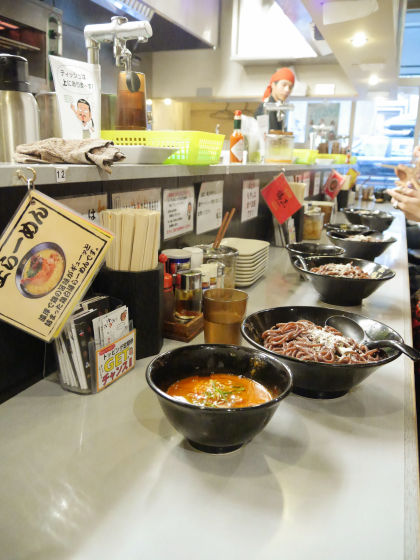 Cheese is sprinkled on noodles where cocoa powder is kneaded.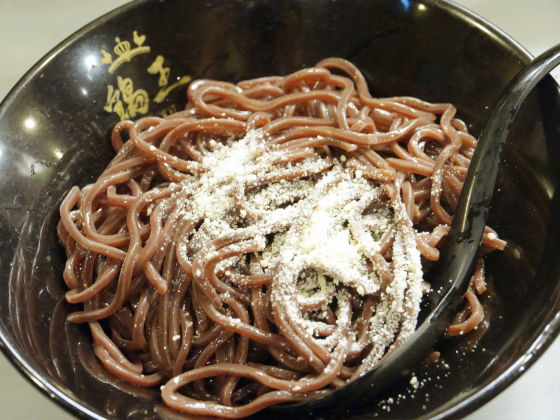 Probably cheese is Parmesan cheese.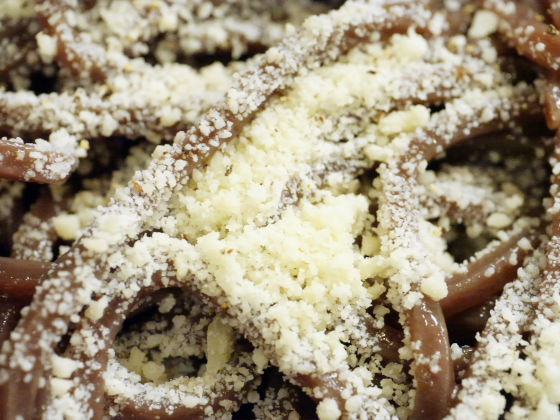 Kanejin foodNoodles with cocoa kneaded in custom made to look like buckwheat.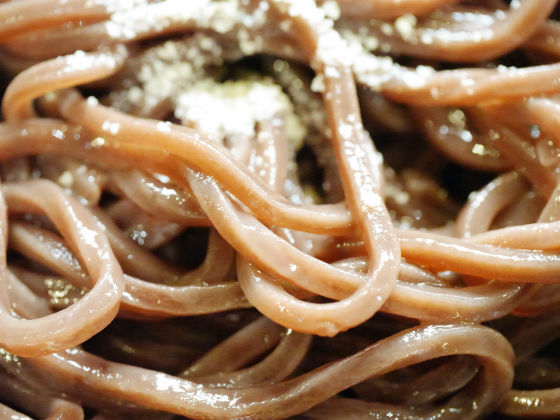 Chicken's chicken Tomato soup with hot water is fairly red feeling. Raw materials of soup are contrasts of green onions, such as chicken tomatoes, chicken meat, vegetables, kelp, curry powder, animal oils, seasonings (amino acids) etc.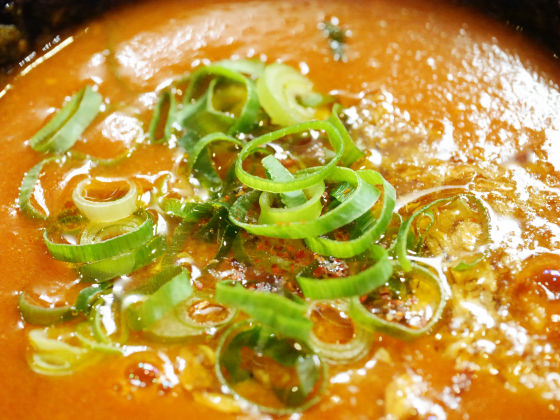 It is red that can not be seen in the juice. The fragrance was not so intense.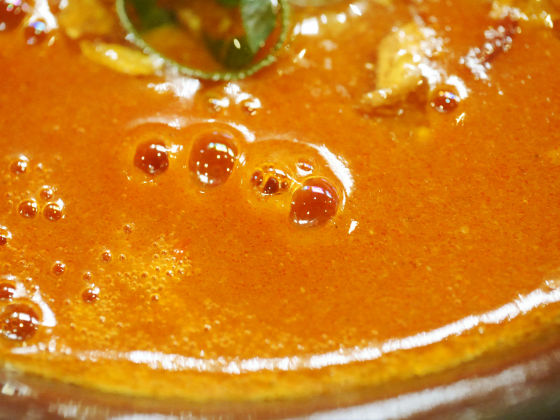 First of all I try to eat with only noodles without attaching to juice. In contrast to the information that "chocolate is being kneaded", almost no chocolate taste is felt, and when eating with cheese the taste of cheese is rather strong. The noodles are resilient with a comfortable feeling of slurping, and finished in noodles that goes on the royal road of Tsukemen.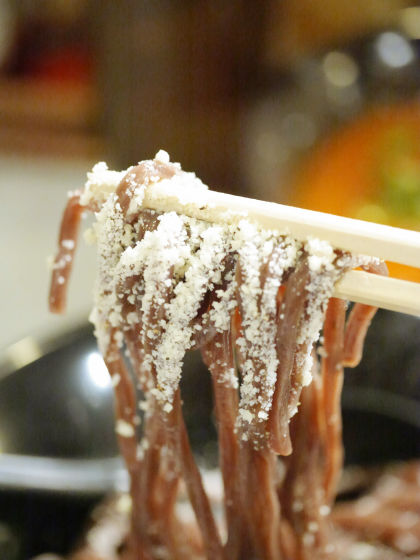 Next, put the noodles in the juice.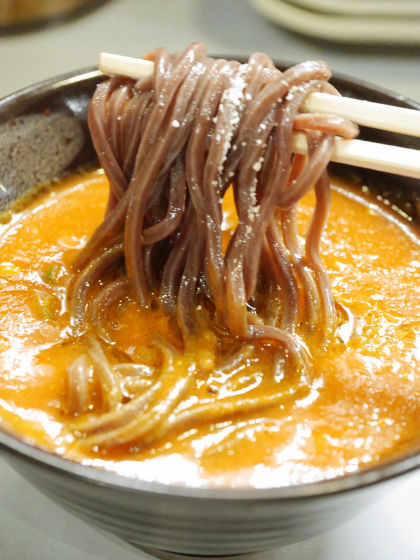 The tomato sauce juice is finished in a strong curry flavor of tomatoes, in other words "tomato chicken curry taste juice". The soup had viscosity and it was made to get tangled well with noodles. Even if you eat it with noodles with cocoa, you can eat it without a sense of strangeness because the taste of chocolate is not so strong. It was a feeling close to the feeling of eating Italian and Indian cuisine rather than being eating tsukemen.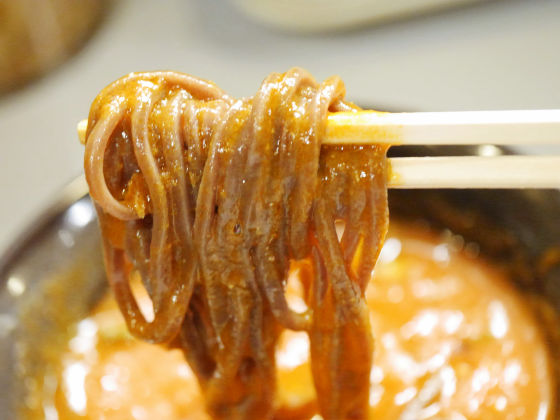 The pickled juice contained chicken stained well with tomato and curry taste. It seems that they use onion meat, and the texture is soft.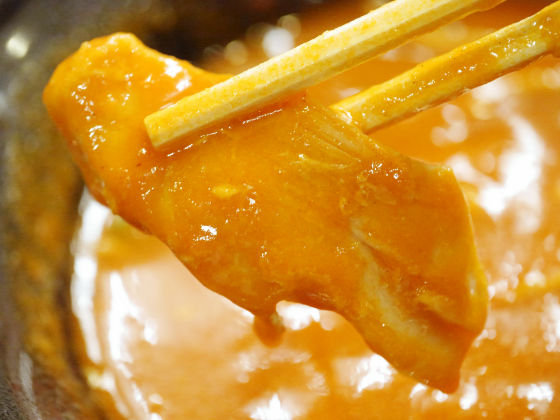 As you eat, change from cheese taste to stronger cheese taste because cheese is attached to noodles. Normally, it is said that soup breakage is not recommended for this tsukemen.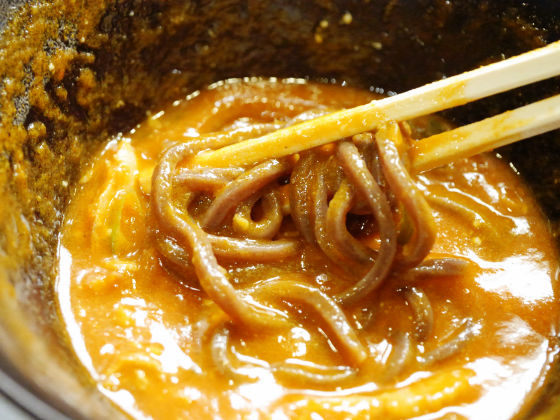 Cocoa Tsukemen and Tema Chicken Shochu are sold by Chicken King Keisuke until July 13 (Sunday), while home noodles seem to be sold out as soon as July.

In addition to the above, the collaboration menu of "Your order is a rabbit?" And "Homepage .com" is Sapporo'sTrout story'Cold ramen with yuzu pepper' · Tokyo'sHomemade noodle broom"Rich beef daemy ☆ roasted coffee fermented noodles" in NagoyaMeat soba noisi「Futtoro ~ Jirin」 · Osaka'sKimigayemon"Ever purple of sparkling rice" - It is in KurumeHonda store"Secret rabbit noodle of charo" in total 6 types. Because no mail order has been done for five types other than "Cocoa Tsukemen noodles and hot chicken white water", people who care are required to go to the store. By the way, as you are watching the site of the store and Facebook, they are all well received, so if you do not go early, there is also the possibility of being sold out and it is necessary to be careful.