"Web cartoon antenna" that can check the update status of more than 6000 types of web comic books that can be read on the net for free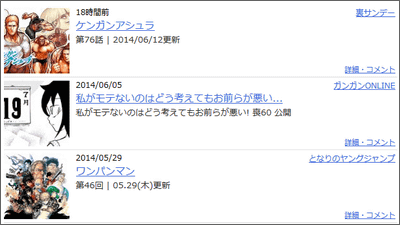 For web comic books which can be read for free on the Internet, "one punch man"Or"Kengan Ashira"Popular comics often seen at bookstores and"Freezing"Or"Bravery.","Break BladeThere are various things, such as those which fulfilled animation, such as "Hello!" Or works like knowing people. These web comics are updated occasionally or irregularly, so I forgot to check while thinking that "the story does not progress at all", but I have forgotten to check, but I have more than 50 web comic distribution sites and 6000 Sites that tell me the update status of things you like from among all types of web comics in a brief summaryWeb cartoon antennaIt seems that these checks will be something if you use ".

Web cartoon antenna
http://webcomics.jp/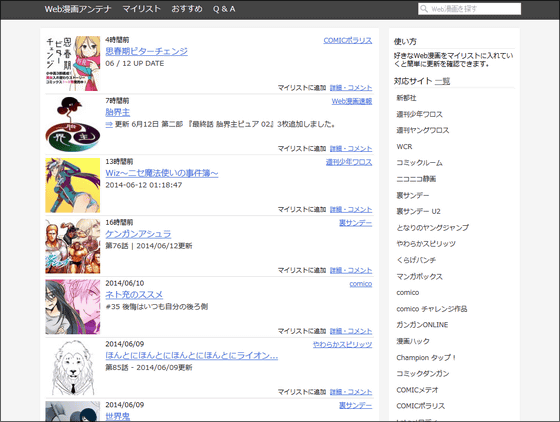 In the web cartoon antenna, update information of web comic books is displayed in such a card like manner, and in this case "The 76th episode of Kengan Ashura was updated 17 hours ago from now." In the upper right corner of the card, the name of the site that is delivering the web comic is displayed, and in the lower right there are "add to my list" and "detail / comment" buttons.




By clicking the distribution site name, like this, web comic delivered on that site can be seen in a list display all the time.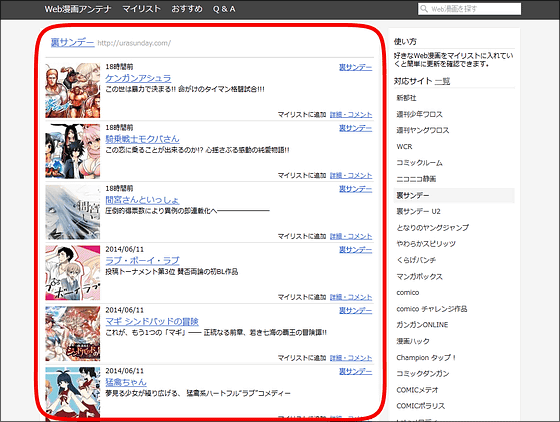 By clicking the "detail · comment" button, you can browse the details of the manga and related tweets.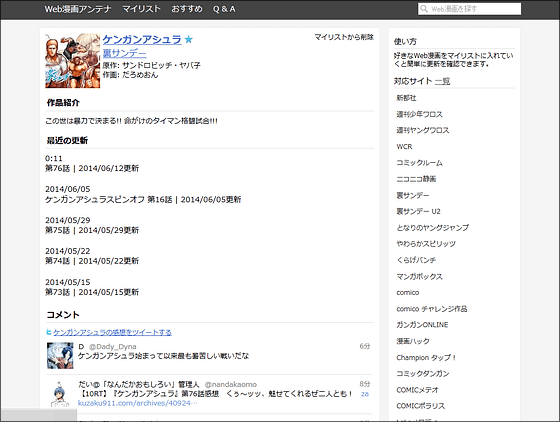 And click on "Add to my list" for the manga you liked.




If you add a star mark like this it is complete addition to My List.




Since the distribution site is always displayed on the right side of the screen, you can click on it to search for your favorite manga or search for an interesting manga you do not know.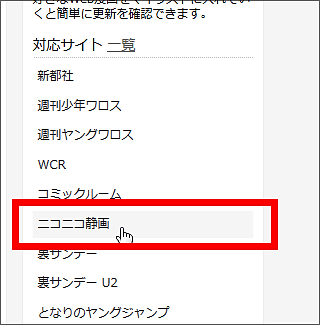 Especially in Nikoniko Still, there are many kinds of manga from pin to kiri.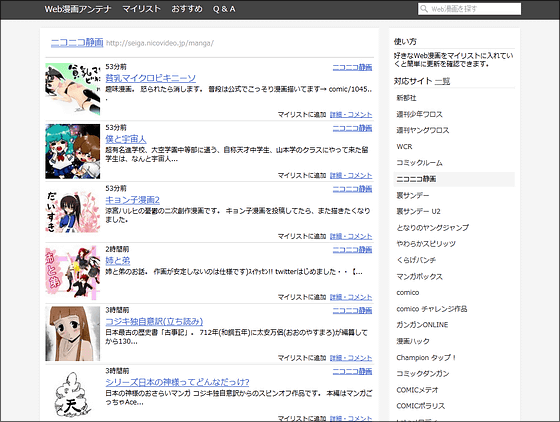 If manga you want to register as a MYLIST is decided, you can also search from the search bar in the upper right of the screen.




In the case of keyword search, we can expect unexpected encounters such as "This person, other than the one who is always reading was drawn such comics!"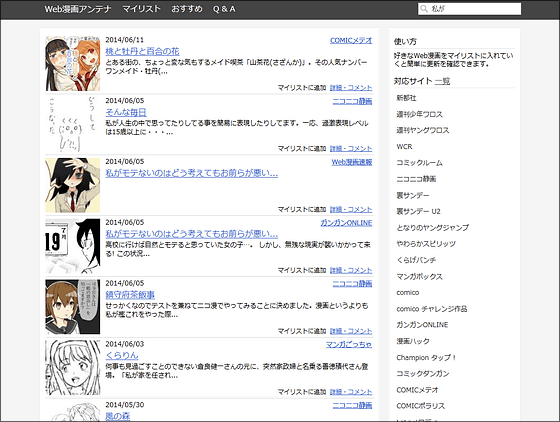 After registering your favorite manga, click "My List".



Then, you will be able to see only updated information of manga in My List.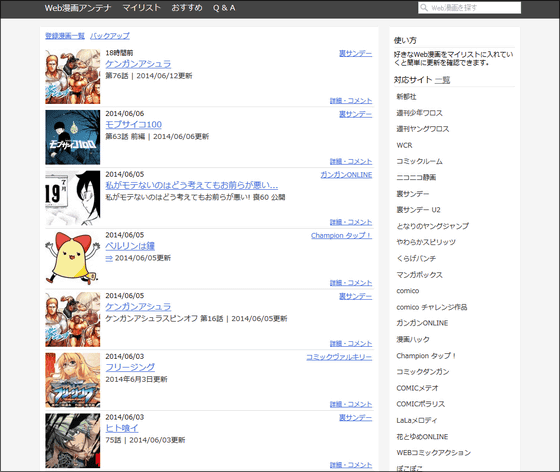 Furthermore, when you click "Backup" on my list screen ... ...



You can save My List backup. If you save the character string displayed in the red frame part, it is possible to restore it immediately even if My List data disappears.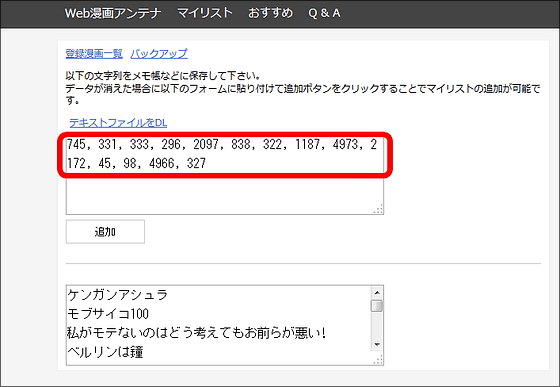 In addition, if you click "Recommended" at the top of the screen, you can collect information on web comics that became a topic on the net.