Acer · COMPUTEX TAIPEI 2014 luxury booth announcing new models to 5 models of smartphones, 2 tablets and smart bands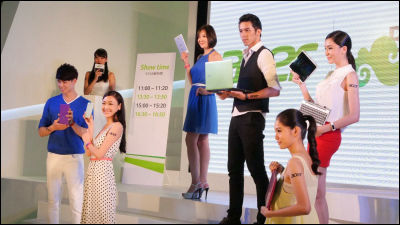 Acer (Acer), a comprehensive PC maker familiar with high-performance notebook PCs and liquid crystal displays at low prices, is taking place in Taipei, the area of ​​your feetCOMPUTEX TAIPEI 2014We are simultaneously showing smartphones, tablet devices, wearable devices and attractive products in huge booths.

COMPUTEX TAIPEI 2014 was also one of the largest Acer booth. Let's put in a spirit to install up to the second floor.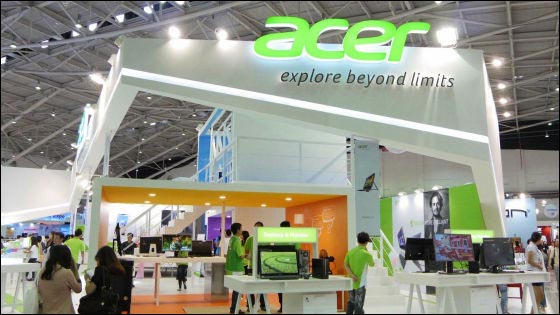 The stage of announcing a large number of new products attracted attention of many visitors.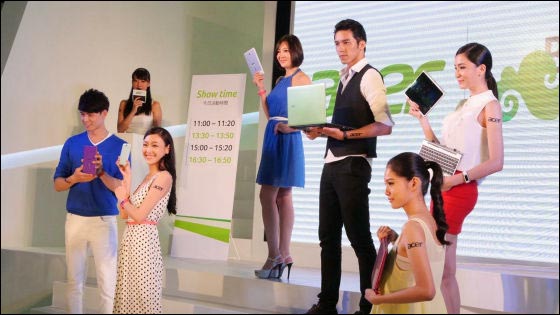 First of all, Acer's new smartphone "Liquid jade".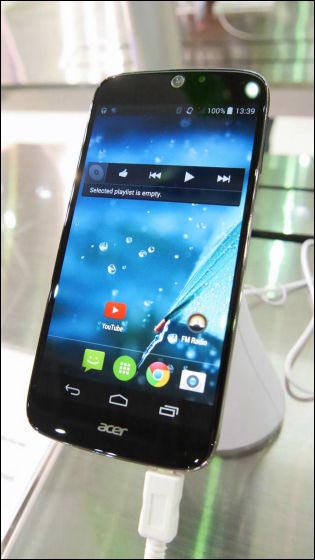 It is a 5-inch smartphone with a rounded design.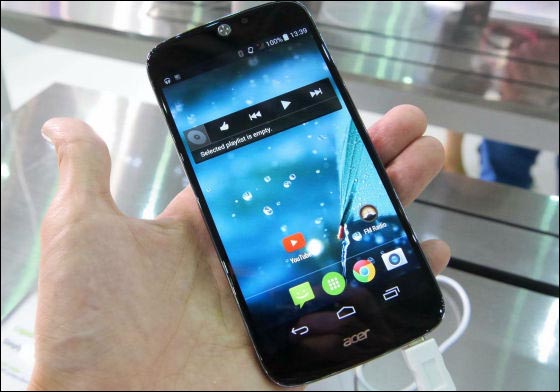 It is slightly longer than Nexus 5 (right).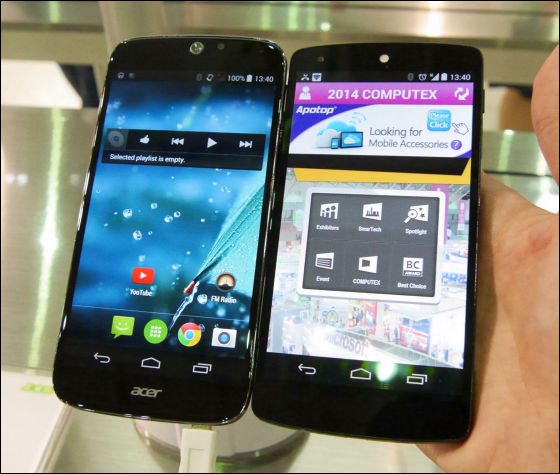 The rear camera is equipped with LED flash with 13 million pixels on a lens with an F value of 1.8.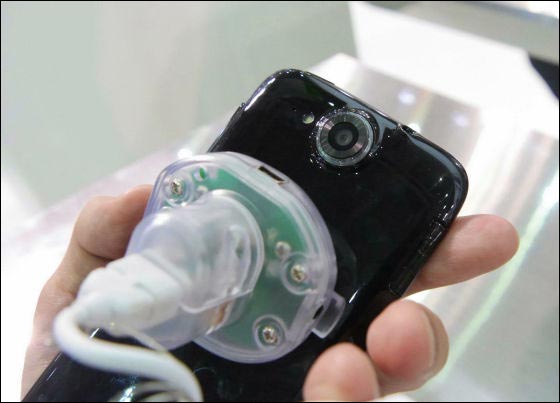 As the name Liquid (liquid), a casing with fresh lure. The bottom round part is the speaker.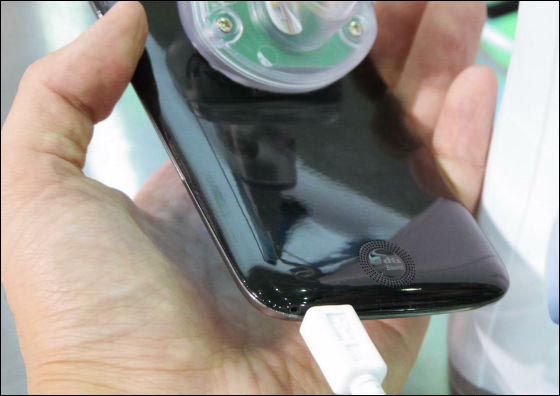 The thickness is 0.75 cm.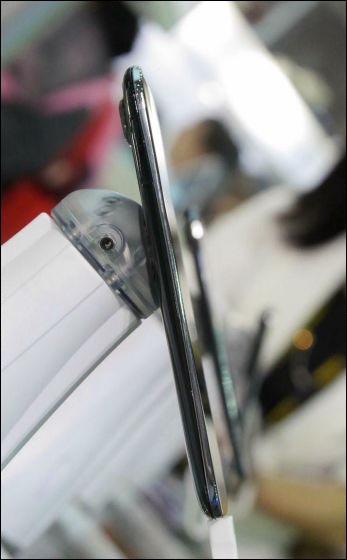 The behavior of Liquid Jade can be checked with the following movie.

Acer Sumaho "Liquid Jade" with glossy design and nursak motion - YouTube


Subsequently, the wristband type wearable device "Liquid Leap".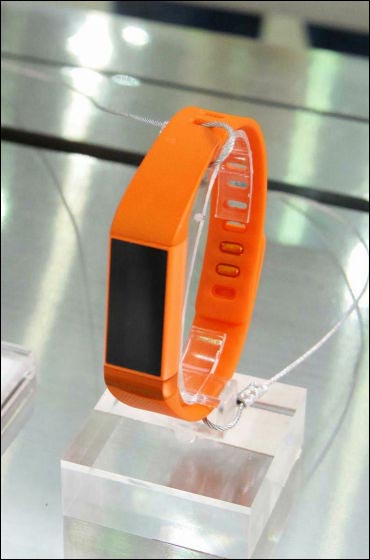 We can measure and manage the pedometer · calorie consumption · sleep cycle etc. by linking with Liquid Jade 's preinstall application "Leap Manager".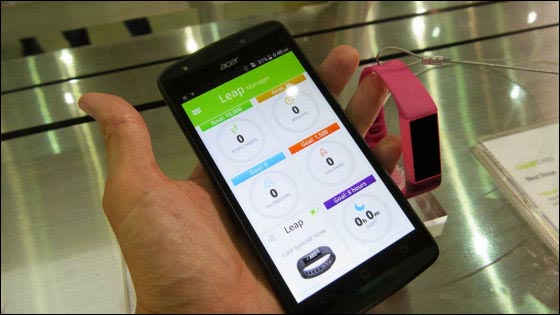 Light enough to have no wearing feeling when attached to hands. Liquid Leap is scheduled to be released in August with set sale with Liquid Jade.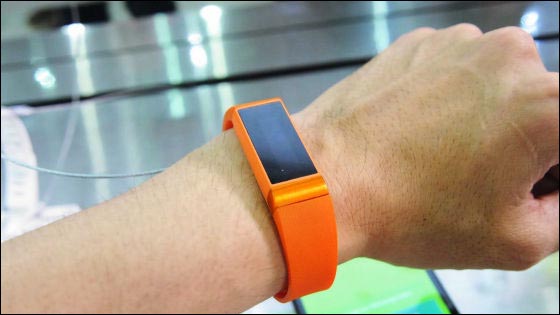 This is a keyboard docking type Windows Tablet PC "Aspire Switch 10". Windows 8.1 is carried in the OS.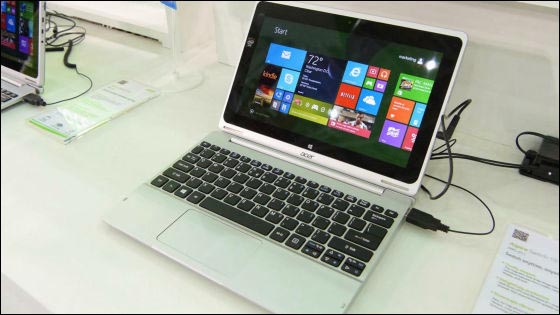 This tabletop looks like this.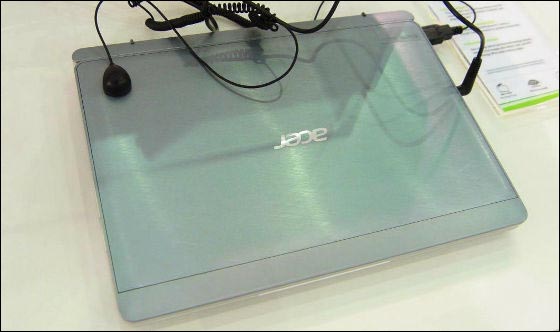 Remove the tablet terminal part ... ...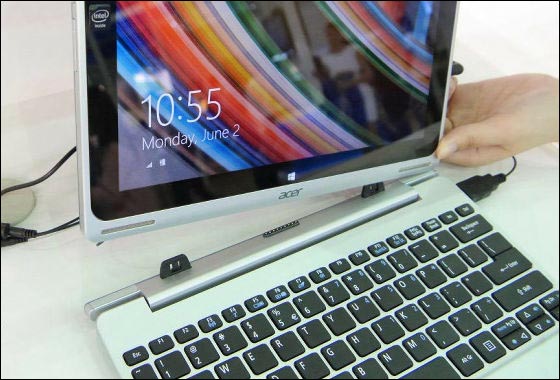 You can install it in the opposite direction.



If it folds it can also be used as a tablet ...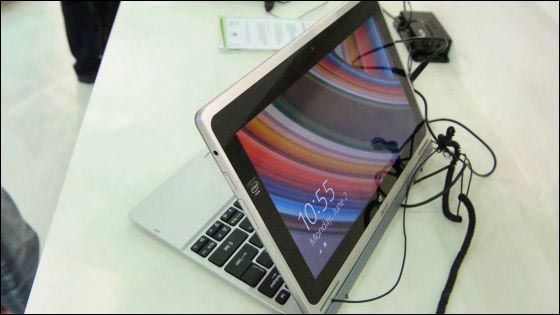 It is ant to stand on such a feeling.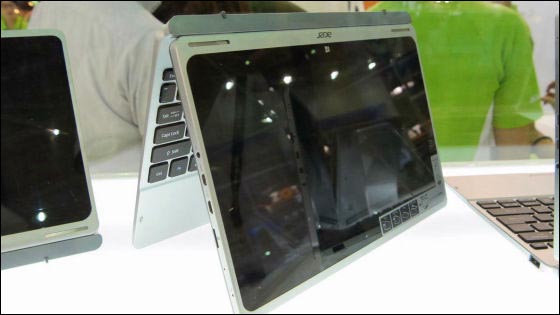 You can see how Aspire Switch 10 can dock on either side of the keyboard with the following movie.

Aspire Switch 10 "- YouTube tablet PC dockable on either side of the keyboard


This is Acer's new high-end smartphoneLiquid X1". The SoC has an 8-core processor of MediaTek MT 6592, and it also supports high-speed LTE of 150 Mbps.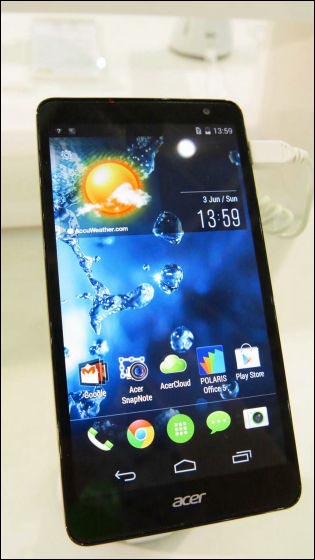 The reverse side is a dot like dent like Galaxy S5.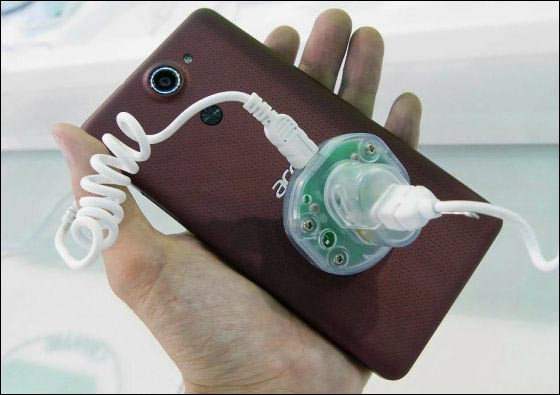 Liquid X1 is equipped with full HD (1920 × 1080) 5.7 inch liquid crystal. Compared to Nexus 5, the size of the display stands out.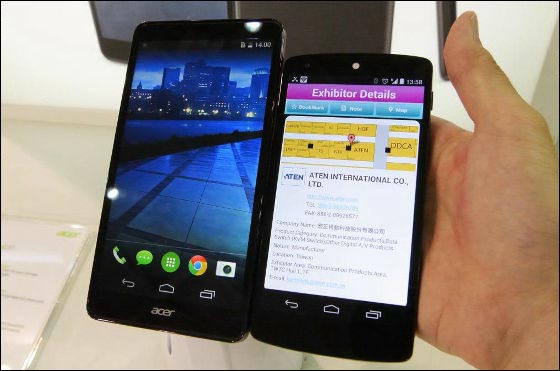 It is the same as Liquid Jade that has a bright lens with an F value of 1.8. The focus speed was quite a level.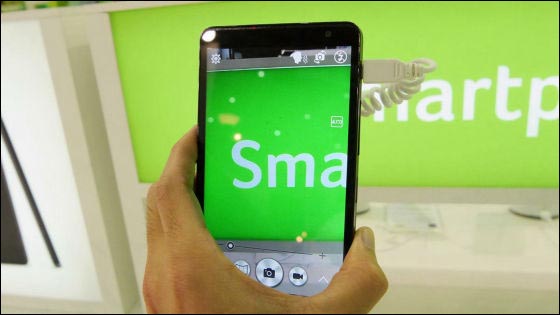 This is a 4-inch size entry model "Liquid Z 200". Vivid 5 colors are available.



Because it is a compact 4 inch model, one handed operation is comfortable.



New smartphones are still going on. This is a middle class'Liquid E700". The battery capacity is 3500 mAh.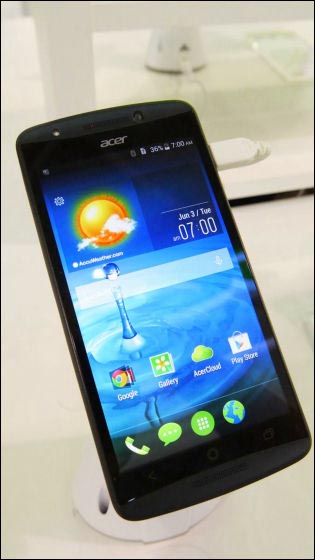 In the end is a middle class 5-inch smartphone "Liquid E 600". Although it is a middle class, it corresponds to high-speed LTE.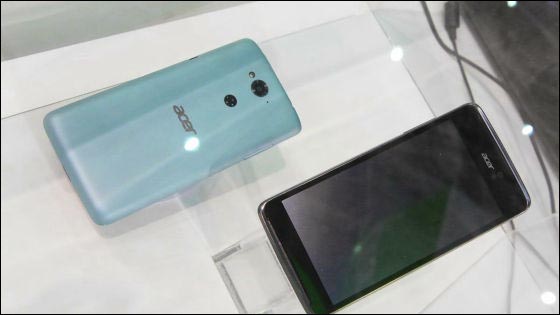 Even this is a fresh new model rush. The last is a 7 inch tablet terminal "Iconia Tab 7".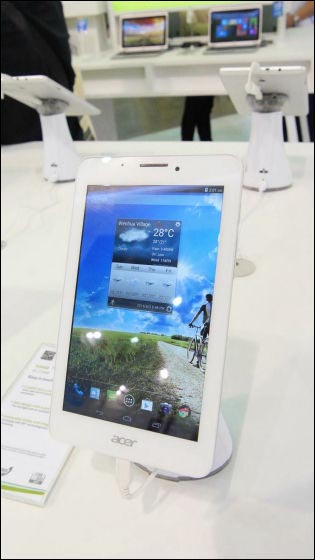 With COMPUTEX TAIPEI 2014, Acer 's booths with two different models of tablets on five new smartphones, and even a breakthrough to announce up to the smart band were packed with scenes.