Fujitsu "Arrows Tab" equipped with a high capacity battery of 9600 mAh for full seg support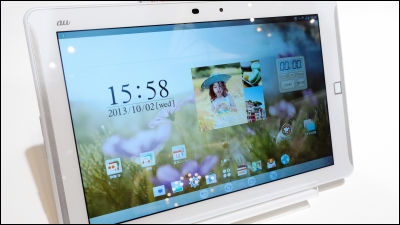 The 510 g light weight body was realized while mounting a large capacity battery of 9600 mAh "Au presentation 2013 Winter"Fujitsu's" Arrows Tab "announced at. Arrows Tab also supports Full Seg, and you can set up six different home screens according to style.

Au 2013 Winter All 12 models to meet all needs Dantotsu lineup | 2013 | KDDI CORPORATION
http://www.kddi.com/corporate/news_release/2013/1002g/besshi6.html

Arrived at the exhibition booth.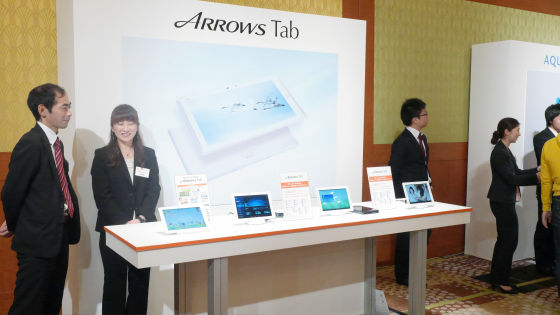 This is Arrows Tab, the display is 10.1 inches, the resolution is WQXGA (about 2560 × 1600).



The portrait oriented home screen looks like this.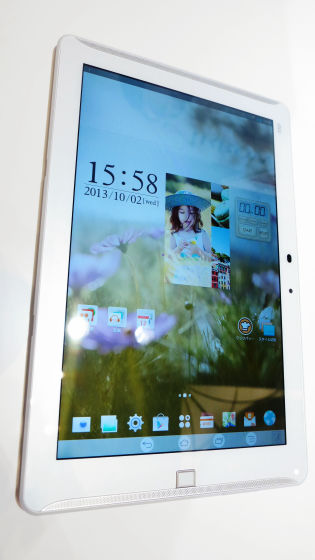 Memory is 2GB, capacity is 64GB, OS is equipped with Android 4.2. The battery has a large capacity of 9600 mAh.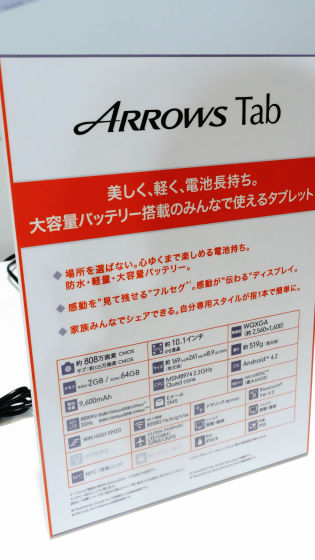 A camera with about 1.25 million pixels on the front of the main unit.



Home button.



On the left side is an antenna · microSD card slot · SIM card slot · volume button.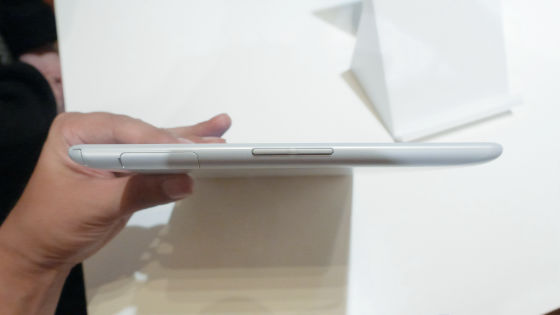 I opened the microSD card slot · SIM card slot.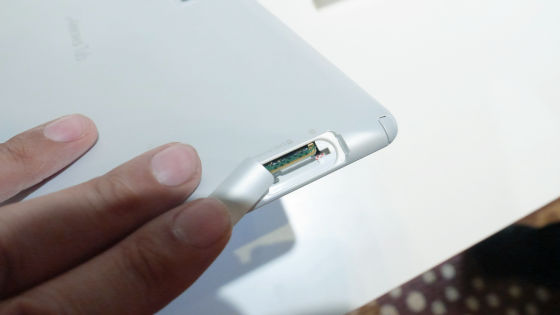 When I stretch the antenna, it feels like this.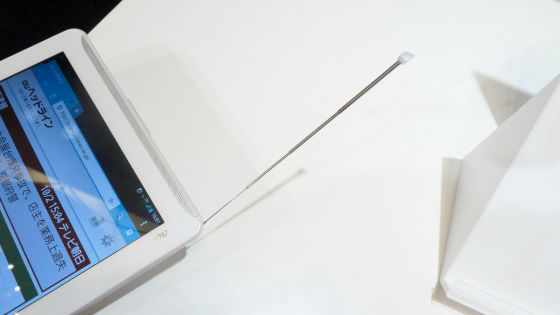 MicroUSB port · earphone jack is placed on the right side of the main unit.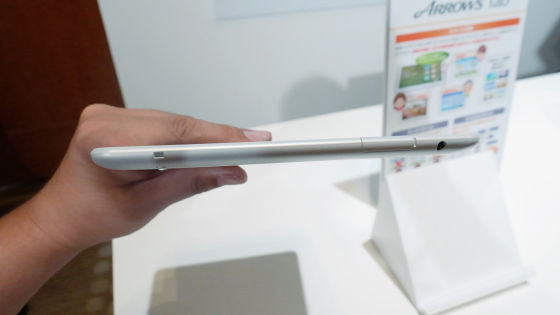 Paccari microUSB port.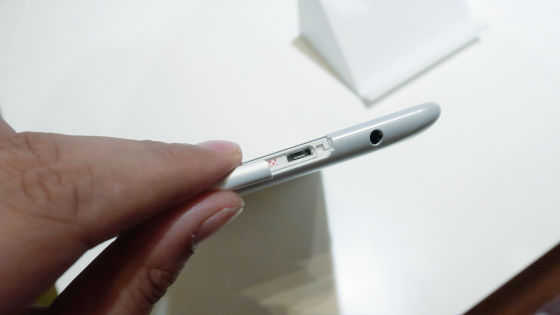 A camera with about 880,000 pixels installed on the back.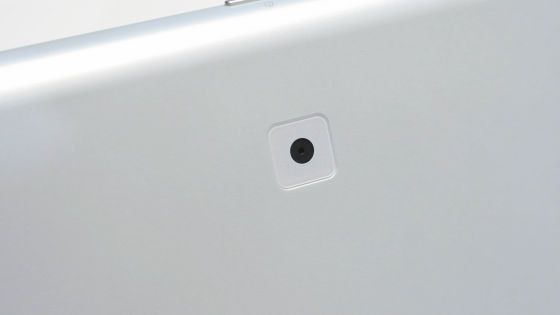 Weight is about 519 g so we can have it with ease with one hand.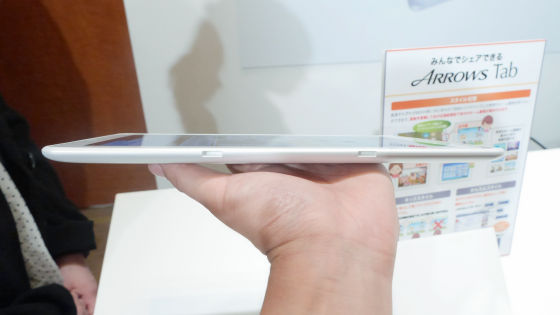 Changing into a small TV when it is set in a desktop charging holder. Arrows Tab corresponds to full seg.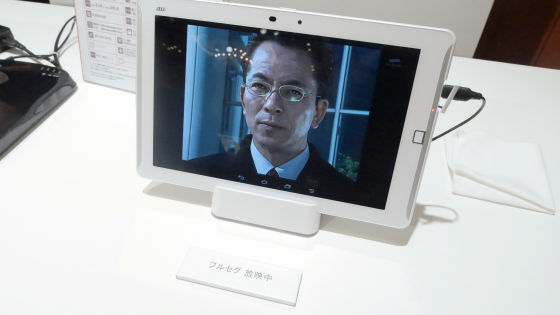 It seems like this when you watch Full Seg TV on Arrows Tab.

I tried to watch the full-segment reception TV on Arrows Tab - YouTube


Arrows Tab features six types of home screens that can be set according to style. This is the standard mode.



Home screen for children in low grade.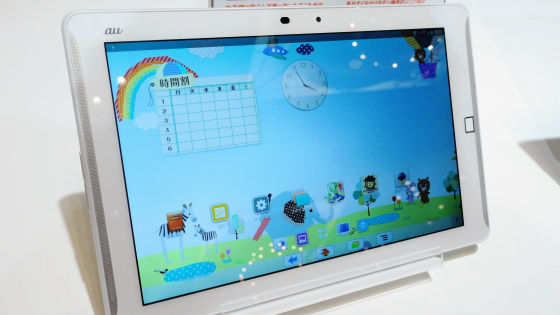 This is the home screen for children of upper grades.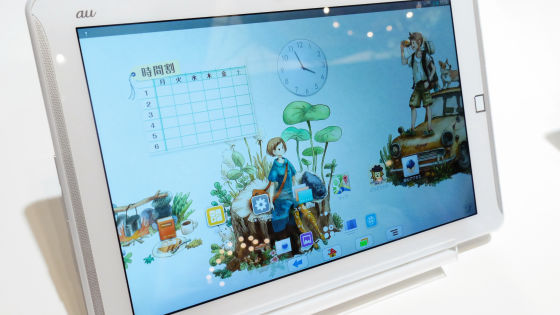 Senior friendly simple mode.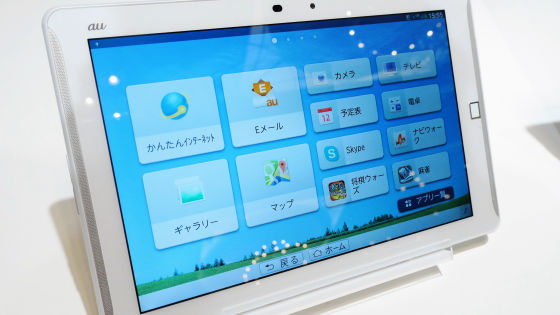 Home screen for men.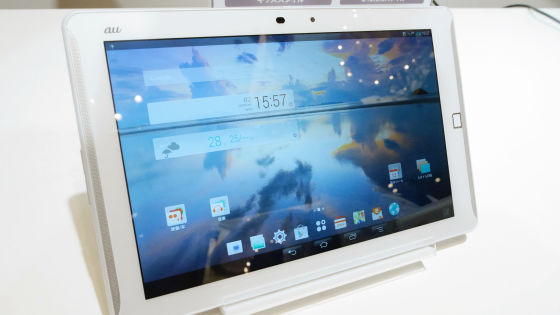 This is for women.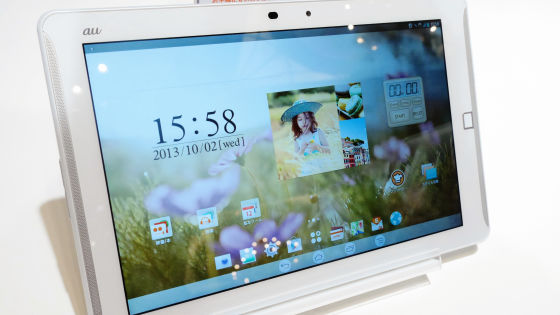 In addition, the touch input keyboard includes "Alphabetical order".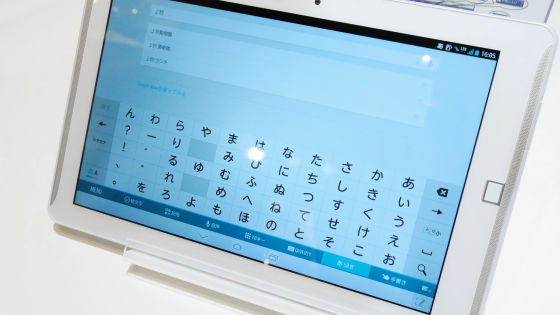 It is also possible to display 10 keys on both sides and enter at the explosion speed.



In handwriting mode, it is said that reading will be done no matter how fast you input, so I got a demonstration.

Arrows Tab's handwriting mode was demonstrated - YouTube


Arrows Tab is scheduled to be released late November 2013.