Sony's high-performance smartphone "XPERIA X2" main body photos further outflow, 3D games etc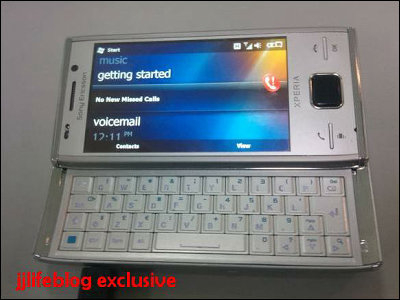 Previously at GIGAZINEBody photos and specs of Sony's smartphone "XPERIA X 2" leaked outI told you that it was revealed that a new main body image and spilling things were running out.

Although it is "XPERIA X2" which is a high-performance smartphone equipped with a 3.5-inch wide VGA organic EL display and a high-quality camera, it seems to be compatible with 3D games, too.

Details are as below.
Exclusive: Sony Ericsson Xperia X2 in Silver >> Sony Ericsson Fan Blog

According to this article, it seems that following the black model that flowed out last time, what was regarded as a picture of the silver model of "XPERIA X2" leaked out.

This is the silver model of "XPERIA X2".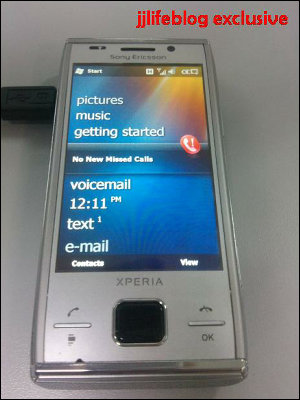 Placed sideways and opened the sliding keyboard. The key has been decorated and it has become easy to push.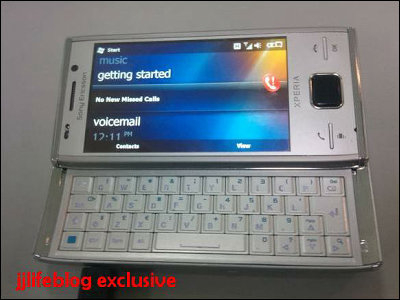 The setting screen looks something like this. The chipset also supports the playback of 3D games and video files, the communication scheme "HSUPA" with downlink speed up to 7.2 Mbps and upstream speed up to 5.76 MbpsQualcomm's "MSM 7200"Is adopted, and the free space of the built-in memory is 198.2 MB and it seems that the memory card slot is also installed. In addition, the OS is Windows Mobile 6.5 Professional.