Easy to change from mobile phone "AQUOS PHONE THE HYBRID 101SH" review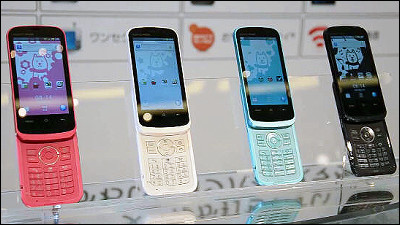 Today was doneSoftbank Mobile 's 2011 Winter Spring Model PresentationThe "AQUOS PHONE THE HYBRID 101 SHWe will deliver a review of.

This is the "AQUOS PHONE THE HYBRID 101 SH" body. 3.4 inch full wide VGA (854 × 480) liquid crystal, second generation Snapdragon "QUALCOMM's" MSM 8255 (1 GHz) ", 8 million pixel camera, IEEE 802.11 b / g / n compatible wireless LAN, Osaifu-Keitai, infrared communication function, , GPS, Bluetooth. Supports HSDPA with maximum downlink 7.2 Mbps and HSUPA with uplink up to 1.4 Mbps. Battery capacity is 1020 mAh.

It is a smartphone with a ten key keypad that makes it easier to e-mail with awareness of the transition from feature phones, combining IPX 5/7, IP 5X equivalent waterproofing and dustproofing capabilities. It will be on sale from mid-November 2011.

Completely shoot the appearance of "AQUOS PHONE 101SH"