What is a mistake that a manager of newcomers and unexperienced managers talk about by Amazon's active manager?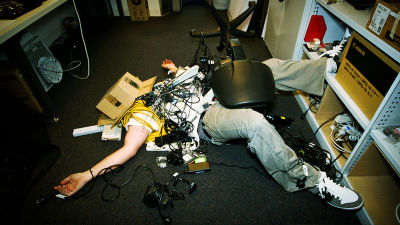 ByFernando de Sousa

"Manager", which refers to the department and department manager of a company, is a position where various abilities are required. "What is the mistake of three (over / under) that you have committed in the first few weeks as manager?The question "Q & A site"QuoraMany active managers have responded, others are active in AmazonGeneral managerTo serveIan McAllisterMr. Fuji also said that his failure and his colleague 's new manager'Mistakes that tend to commit by newcomers and unexperienced managersI am talking about it.

Management: What are common mistakes that new or inexperienced managers make? - Quora
http://www.quora.com/Management/What-are-common-mistakes-that-new-or-inexperienced-managers-make

◆ Performance Management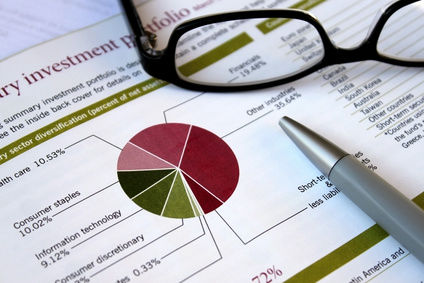 BySalFalko

"Response is slow"
Many managers have issued strict instructions to their subordinates after their performance deteriorates, but only to make fine adjustments by coping with early on paying attention to performance.

"Do not document bad achievements"
By sending bad achievements to employees and sending them by e-mail, you can grasp the situations where you are located, and it will be easier to talk if there are employees to be dismissed.

"Do not document good achievements"
McAllister recommends that it is a great way for employees to recognize their contribution as a company or team, by publishing good achievements to employees by e-mail or the like.

◆ Career Development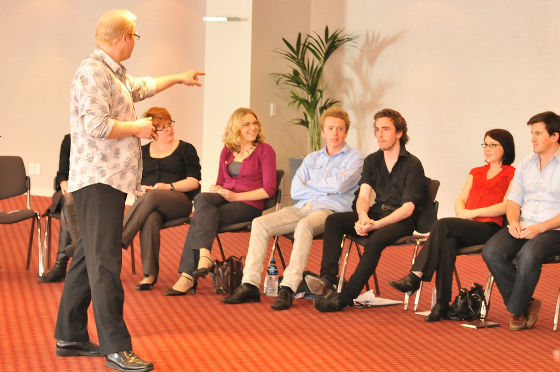 ByUS Embassy

"I do not know about my employees"
Efforts to memorize the names of children of all employees will trigger you to grasp the type, occupational objectives and weaknesses of each employee, which is necessary to give work. Also, there is a possibility that employees may be aware that they are thinking of getting off jobs or changing jobs. The first step in career development begins with building a relationship of trust with employees.

"We have not paid attention to employees who perform outstanding achievements"
If you are satisfied with your current performance and the work of your employees, the manager is better off investing in creating a workplace where employees can work more pleasantly without being satisfied there.

"I have not invested in the growth of employees"
For those who can work, you should invest in making opportunities for career development and retention for workers with poor performance. By always thinking about growth and capacity improvement for all employees, we can expect to improve performance every year.

Leadership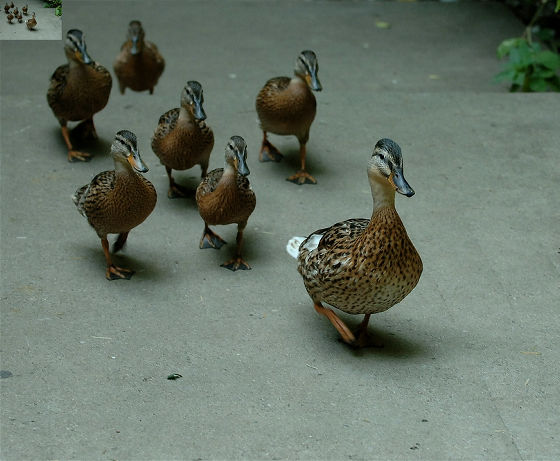 ByPedro Ribeiro Simões

"I have no idea"
Successful leaders will strive to develop growth and opportunities for teams and companies, but an inexperienced leader chooses only one. Instead of aiming for 100% growth, it is a good idea to aim for growth of 10 times and 100 times.

"Resource allocation is not explicit"
Explicitly assigning limited resources is the same as prioritizing projects and instructions. Because teams are free to self-manage freely against new manager, it is important to optimize by clear assignment of resources.

"Bad way to communicate decisions with poor reputation"
While bad decisions may be made at work, how to communicate is important. Based on the experience of Amazon managers, we communicate decisions at team meetings and explain "why decisions were made". After giving enough time to think afterwards, it was the best way to answer the question firmly. I heard that bad managers often say "It is an order from my boss".

"It is too late to solve team problems"
Newman managers tend not to pay attention to the weaknesses the team has. A good manager will grasp the weaknesses of the team and propose a strategy that will lead to resolution.

◆ Recruitment activities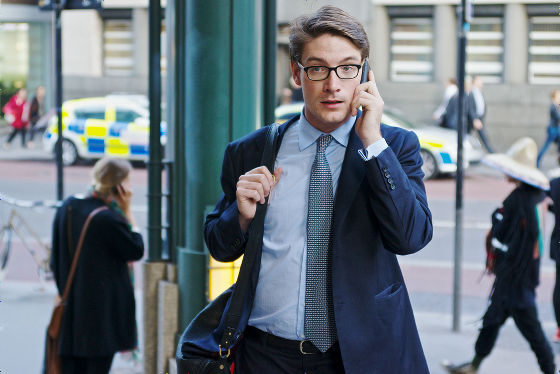 ByNana B Agyei

"Do not invest in personnel management"
Because a superior manager has a competent candidate in a personal network, even if the Human Resources department selects the wrong personnel, he can hire talent with the initiative. An experienced manager tends to be satisfied with only the personnel sent from the personnel department.

"Do not put emphasis on employment"
Superior managers will quickly complete all recruitment activities, from checking resume to preparation of interview schedule, to what candidate to actually adopt. It is because there is a possibility that competent candidates will flow to other companies or be taken to another team even within the company if they are overcome with recruitment activities.

◆ Employment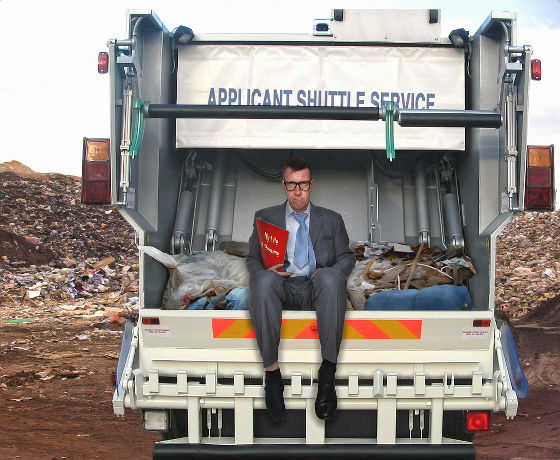 ByDavid Blackwell.

"I do not understand the essential condition of the recruiter"
Non-experienced managers will adopt candidates with general skills, but excellent managers will focus on the conditions required for their work and hiring.

"Decrease employment standard"
As a new manager is less experienced, the ability as a manager will be lower, but since employment standards will be affected, we will lower employment standards for recruiters. It is important for managers to grasp the lines that must be maintained at work.

◆ Organization development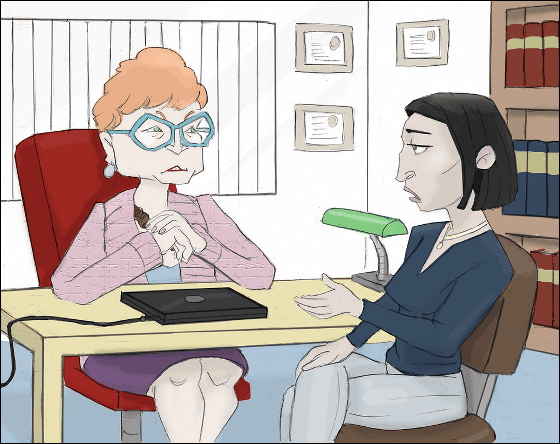 ByCALI - Center for Computer-Assisted Legal Instruction

"The command line is not settled"
A good manager will make efforts to clarify the command system, but the new manager will raise a situation where resources are split in search of opinions from multiple bosses.

"Hit a guy at his subordinates"
What you need for the team is not to restrain your subordinates but to allocate work according to the size of the team and to adjust the workload so that it does not become overworked.

"Tend to be sensitive"
The manager needs to report the performance of the team to his boss, but he tends to immediately report the team with poor performance. Teams may be able to increase efficiency by redistributing resources and changing the roles they are giving. A skilled manager can accurately predict the changes necessary for the team and the time required to make a success.

◆ Visibility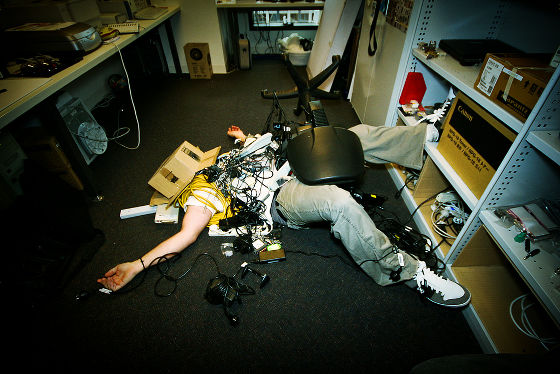 ByFernando de Sousa

"Intercept profanity"
A new manager tends to think of the team's hands as a result of his achievement, but a good manager recognizes the achievement as a team's hand, and aims for a more ideal team.

"To take responsibility"
Newman managers tend to point blame on the whole team. As a disadvantage of the team, it is a good manager to deal with responsibilities when receiving condemnation as a disadvantage of the team.
in Note, Posted by darkhorse_log