Does YouTube acquire a game specialty live distribution site "Twitch" over 100 billion yen?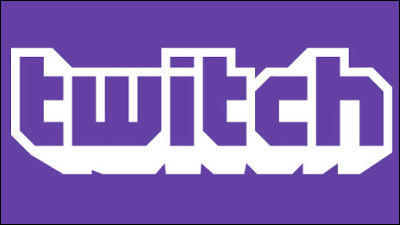 YouTube agreed to acquire 'Twitch', a live streaming platform for games that can deliver game commentary on PlayStation 4, Xbox One, etc., that its purchase will be over $ 1 billion (about 101.5 billion yen) News siteVarietyIt reports.

YouTube to Acquire Videogame - Streaming Service Twitch for $ 1 Billion: Sources | Variety
http://variety.com/2014/digital/news/youtube-to-acquire-videogame-streaming-service-twitch-for-1-billion-sources-1201185204/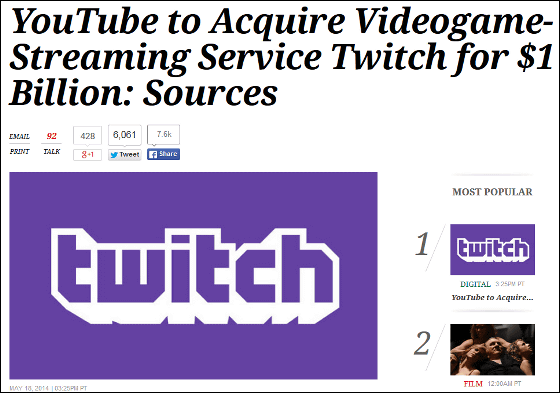 According to the information Variety got from reliable sources, YouTube has agreed to buy Twitch over 1 billion dollars (about 101.5 billion yen). An announcement on the acquisition will take place in the near future, and as the content reported by Variety, the purchase price will be the largest since YouTube began.

Twitch, which started in 2011, is a game live streaming service, with more than 45 million visitors to the site every month. Not only is the user delivering live games and uploading movies,GameSpotYaJoystiqGame specialty media such as the program delivers the program.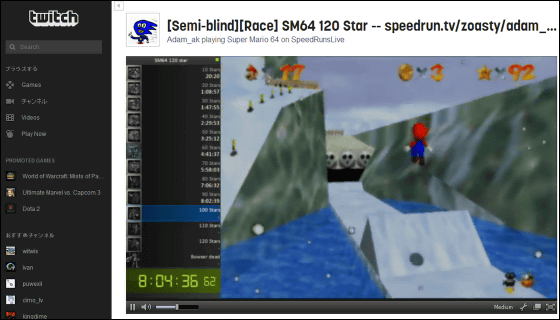 According to Variety, YouTube expects "the US Department of Justice will conduct rigorous screening on whether Twitch's acquisition by YouTube, the biggest video sharing service, is anticompetitive in the online video market," and that review We are preparing for preparations steadily for the age.

Twitch, with over 1,000 unique monthly users,Thousands of people will play Pokemon cooperativelyPrograms that made use of the user's free ideas such as " It will be interesting in the future as to how Twitch will change when it is bought on YouTube. In addition, YouTube and Twitch refrain from comment on all acquisitions.