Kyocera's smartphone "URBANO" who stuck to both design and durability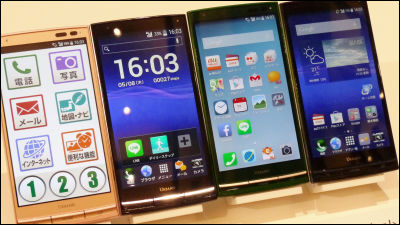 Kyocera held the "May 8, 2014"Au presentation 2014 SummerNew model of smartphone "URBANOWe announced. URBANO is not only a design full of luxury, but also a display called "Dragontrail X" boasting high strength for the first time in Japan, is a smartphone sticking to durability.

URBANO (Albano) L03 | Smartphone | au
http://www.au.kddi.com/mobile/product/smartphone/l03/

Arrived at the exhibition booth.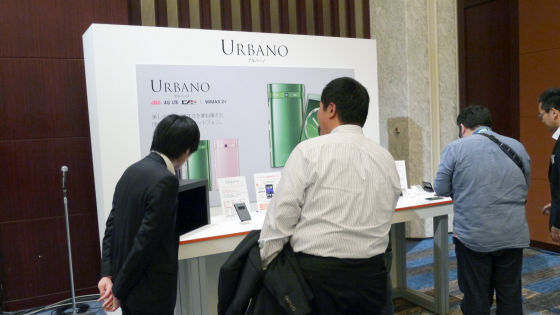 This is Kyocera's new model URBANO.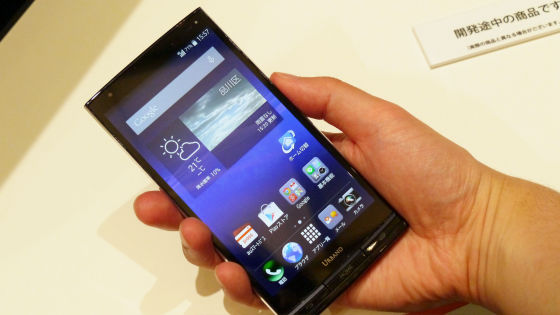 The color of URBANO is three colors of pink gold, ivy green, purple black.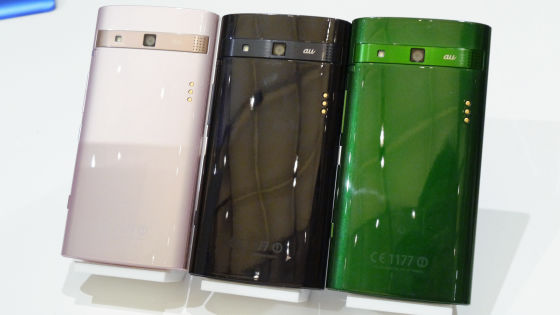 The installed OS is Android 4.4, the memory is about 16 GB of ROM and the RAM is about 2 GB. The 2.3 GHz quad core is adopted as the CPU, and the battery capacity is 3000 mAh.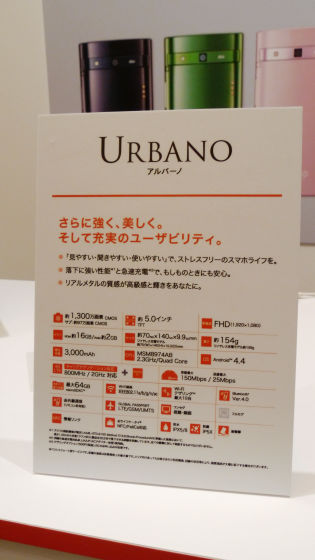 One of the features of URBANO is that the user can freely select the four home screens "Easy Menu" "Entry Home" "au Basic Home" "Standard Home" according to the skill of the smart phone.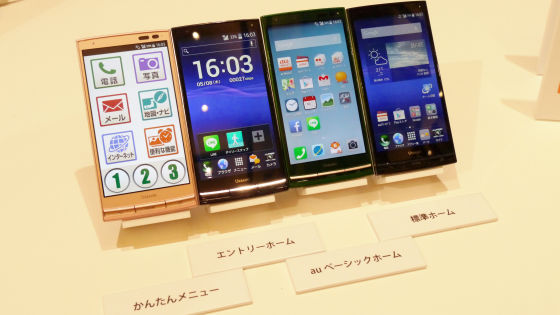 The display of about 5.0 inches adopts "Dragontrail X" of high strength.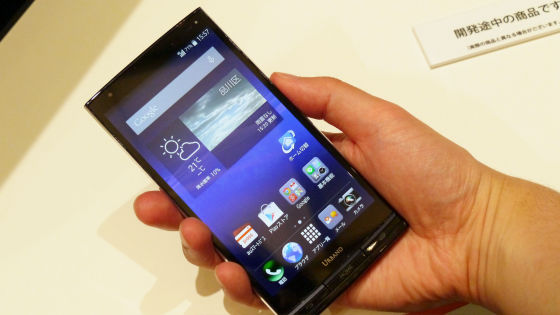 This is Dragontrail X which is installed in URBANO.



Dragontrail X boasting high strength did not enter a crack, even if it crooked like a picture.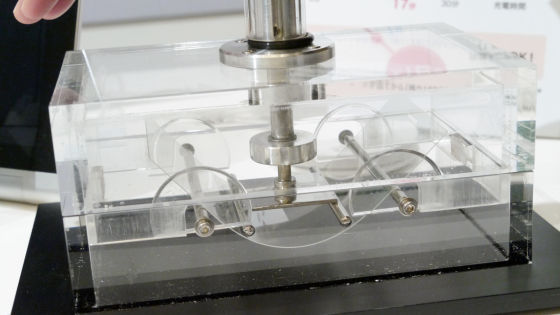 Dragontrail X can be checked from below by bending with force.

Dragontrail X touched my power from above and pressed it - YouTube


Kyocera's efforts to improve impact resistance performance are not limited to displays. I understand it when you look closely at the image, but it makes the bezel part slightly exciting and protects the display.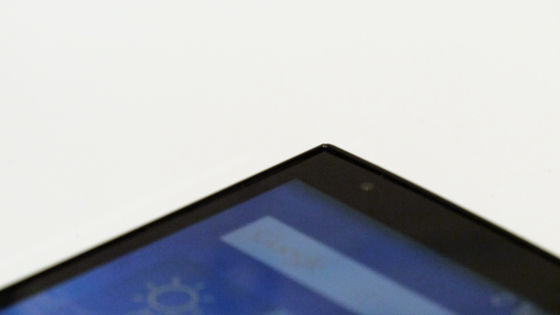 Since the menu button at the bottom of the display detects the dark place and lights up, it will not happen that the buttons are difficult to see in the dark.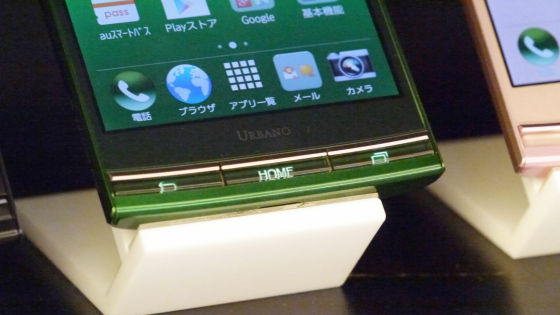 Reinforced plastics are used on the back and you can feel the commitment to Kyocera's impact resistance performance.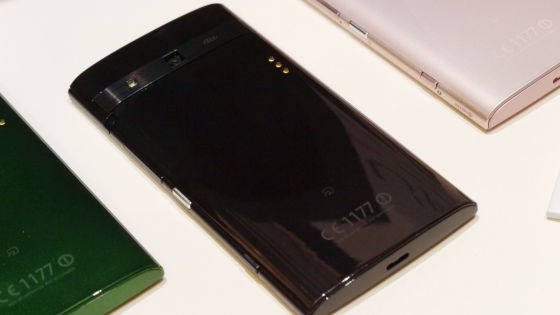 The camera mounted on the back is 13 million pixels.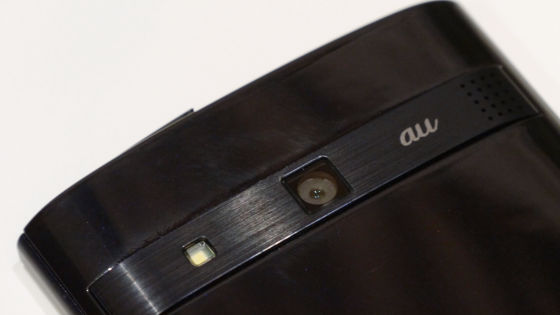 The terminal for the charger is on the back.



When charging with an exclusive charger, it is possible to use for one day by charging for about 17 minutes.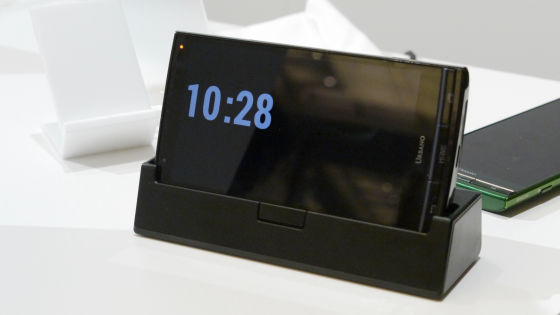 SIM card slot · MicroUSB · earphone jack on top of the terminal.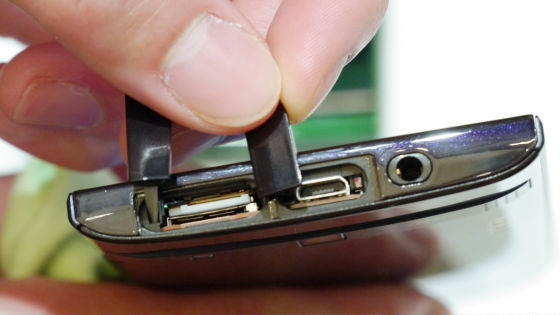 Bottom side.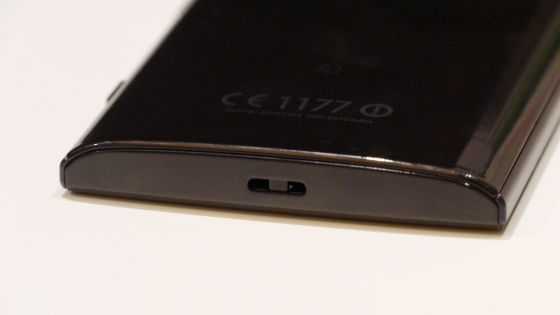 Antenna · volume button · power button · camera start button is located on the right side of the main unit.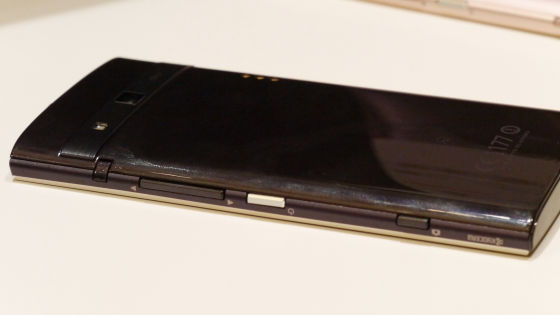 By adopting a metal frame on both sides of the main body, it is said that it is upgrading the sense of quality.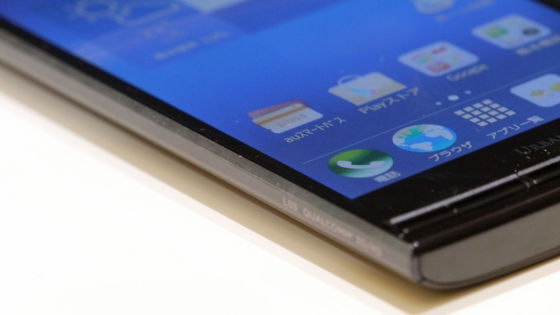 "URBANO" stuck to design and impact resistance performance is scheduled to be released in early July 2014.