I went to the ramen museum and had eaten all 9 ramen noodles


Located in Shin-YokohamaRamen MuseumIs a running presence of food theme parks throughout the country that opened in 1993 and boasts a history of more than 20 years. In addition to learning the history of ramen easily in the museum, there are nine selected ramen shops in all, so on a day off, we can queue in front of the shop. Since it seems that it will get crowded when it is a continuous holiday from tomorrow, I have won all stores while the queue is small.

Ramen Museum
http://www.raumen.co.jp/guidance/

Arrived at the ramen museum.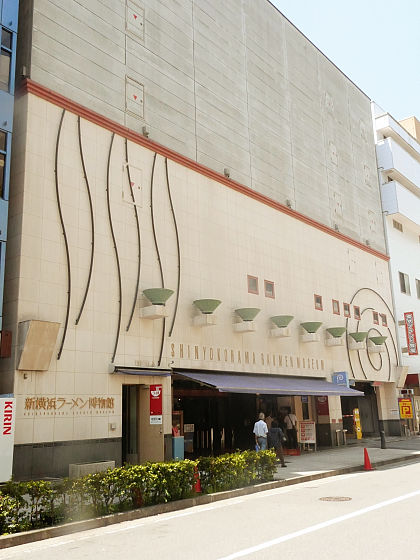 Decorations are done in ramen to fine details.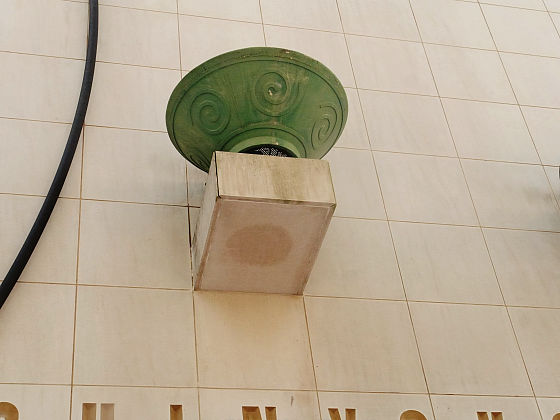 The admission ticket for adults is 310 yen including tax, elementary school student was 100 yen including tax.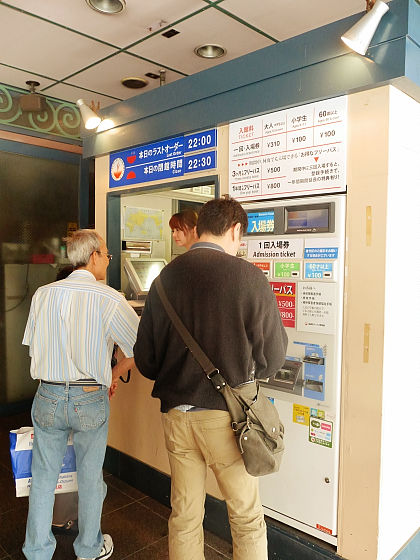 An invitation cat is drawn in the admission ticket.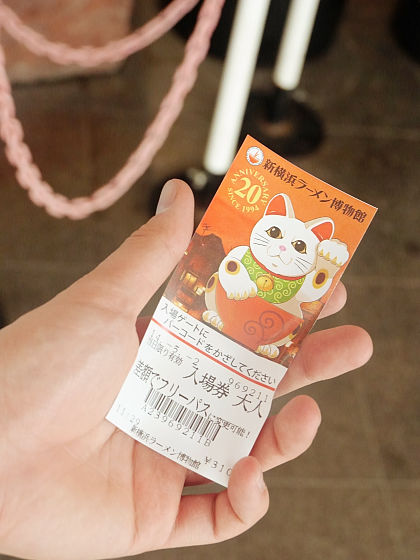 Waiting time of each store is displayed outside the building, it is possible to decide whether to enter the building by checking the waiting time.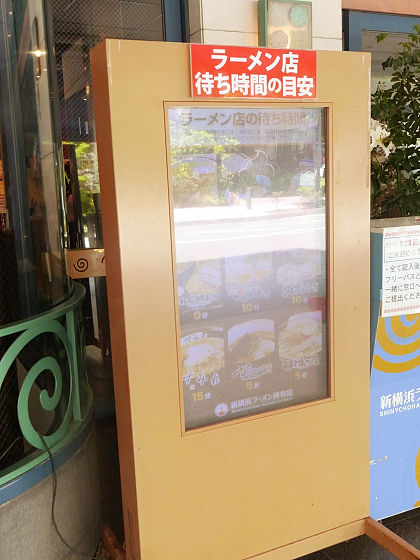 I will enter the area at once.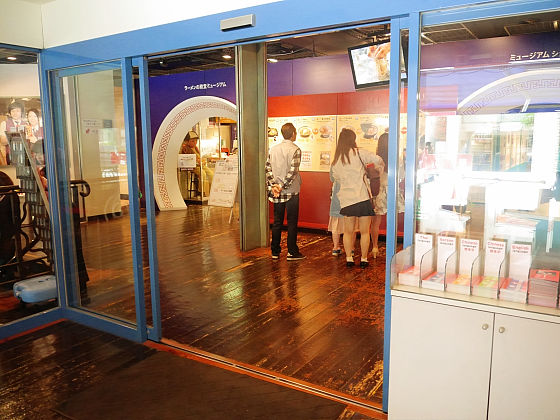 When entering, there was a description of the ramen shop in the ramen museum.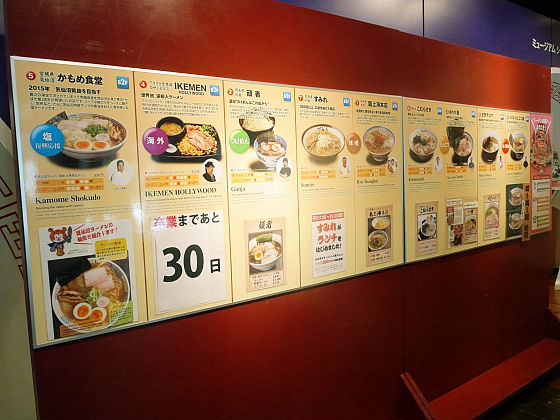 Since there is a store in the basement, I will go down the stairs.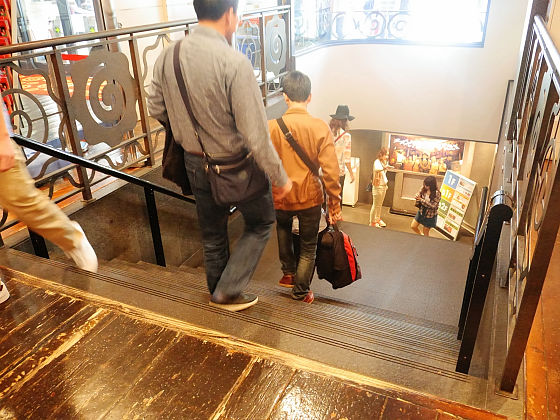 It is based on the townscape of Showa 33, and it seems that it is becoming a retro making even small parts such as posters, signboards and shop arrangements.



He said he is doing street performers and picture-story shows and the like in the plaza.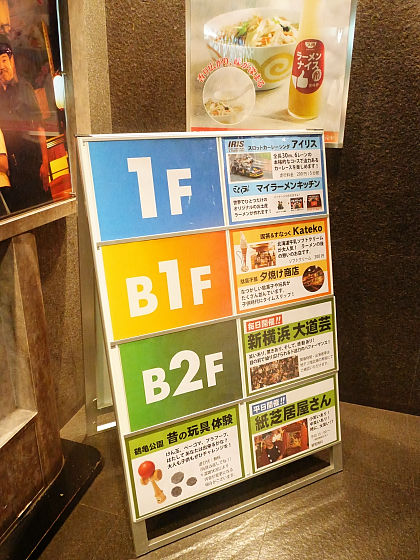 A pamphlet was put in it.



The description of the store is written firmly for nine stores.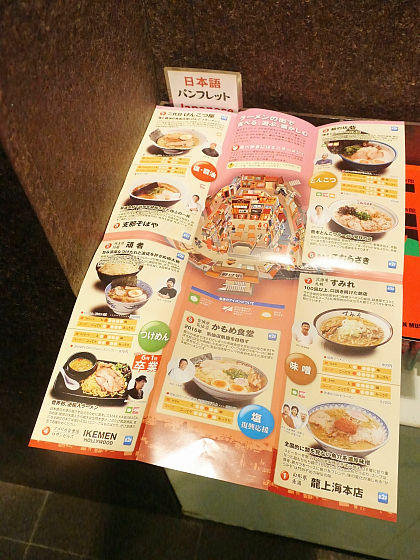 The locker is made into an old atmosphere, and a movie poster is stuck on the wall.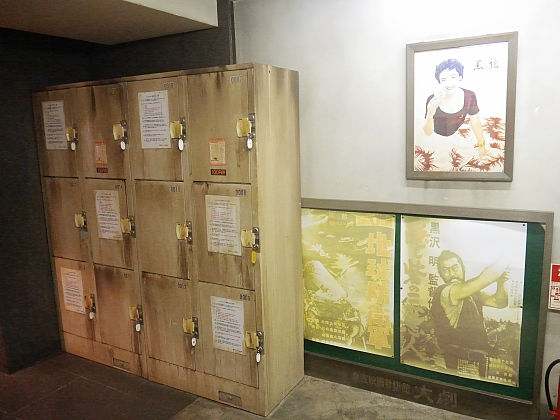 Black and white photographs of those days are also on exhibition.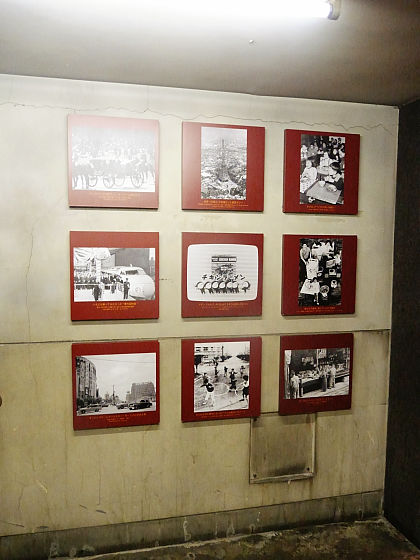 Going down the stairs further ...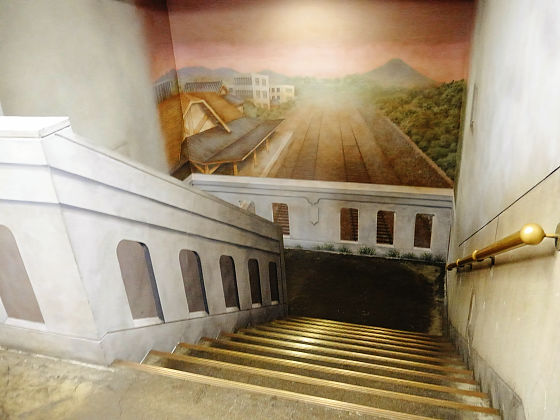 Arrived in the basement. The city of ramen is now visible.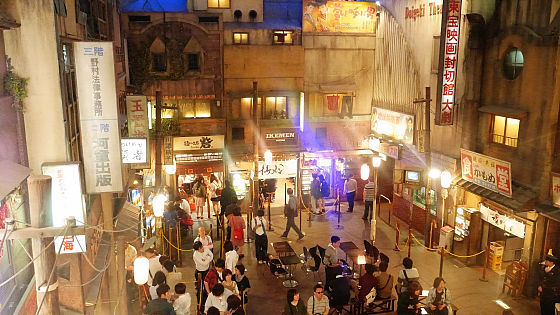 It seems that the townscape at that time was elaborately reproduced.



First turn left and go to the shop called "Sumire" on the first basement floor. Since there are signs such as "10 more steps to the entrance", I will not get lost.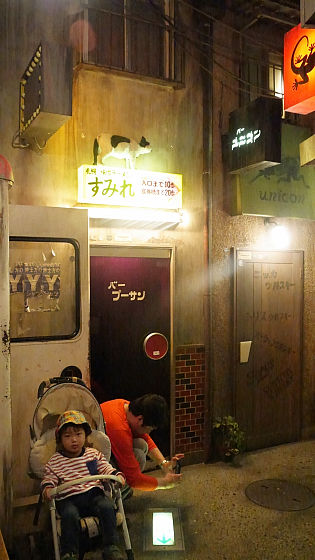 It is a retro street that I do not see much now.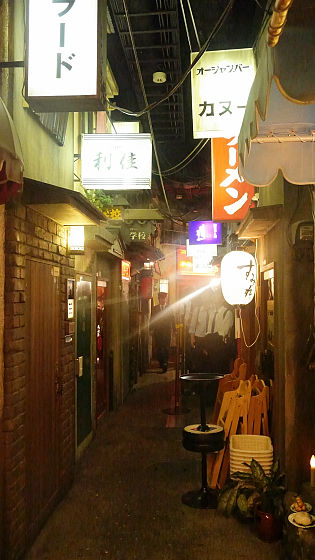 violetWhen I went for lunch time, there was already a queue waiting for 15 minutes.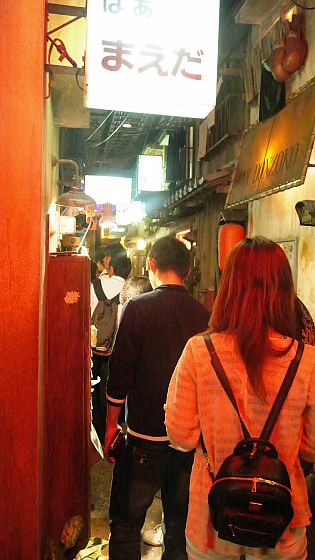 I will buy a ticket with a ticket machine. Basically all ramen shops are based on a ticket system.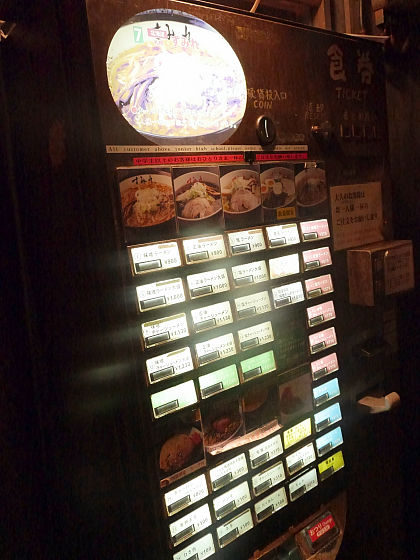 As I wrote on the bulletin board, I went inside the shop in about 15 minutes.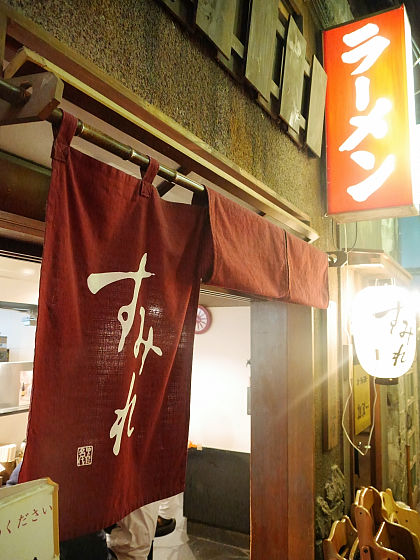 I sat down and ordered in about 10 minutesMini miso ramen(570 yen including tax) arrived.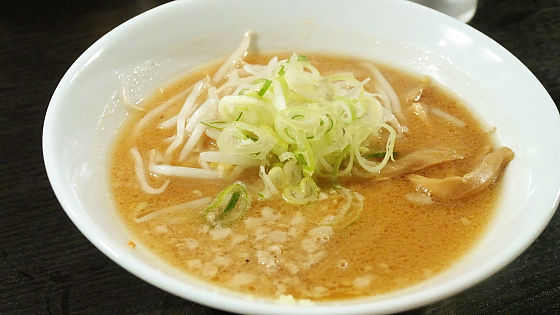 The soup is so floating oil that it does not get steam, Atsuatsu. Not only miso but also the taste of vegetables such as pork taste and sprouts are felt firmly.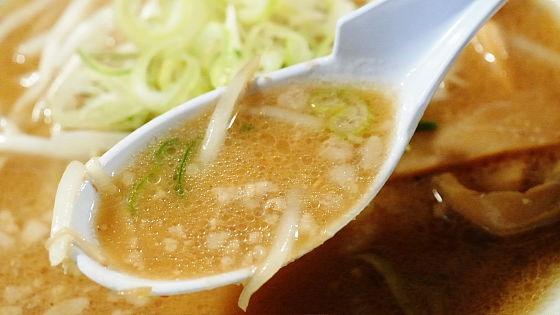 Noodles are somewhat broken thick noodles, compatibility with soup with punch is also good.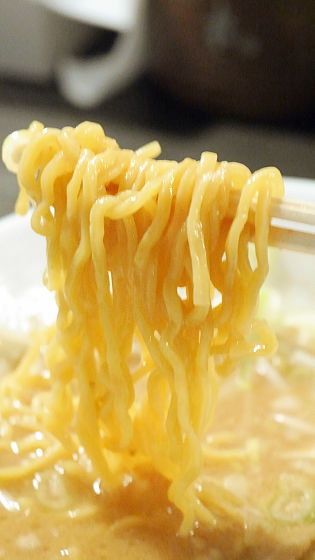 While the taste is deepening, there are plenty of vegetables such as bean sprouts, so you can eat without getting tired.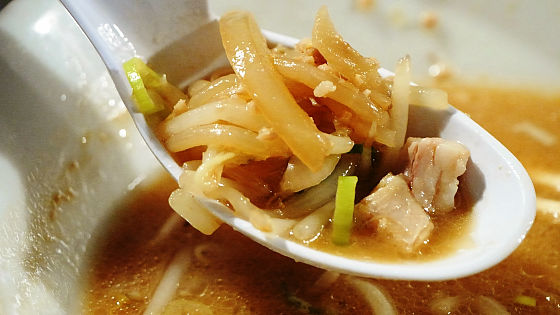 If you go down the road after "violet" ......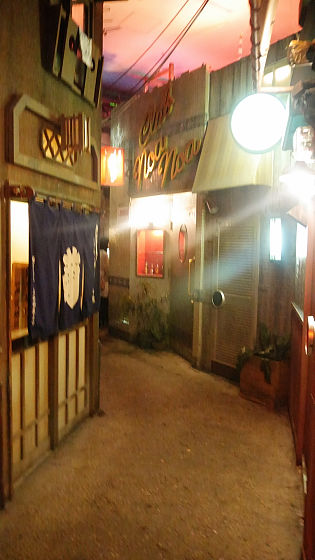 A crowd of people.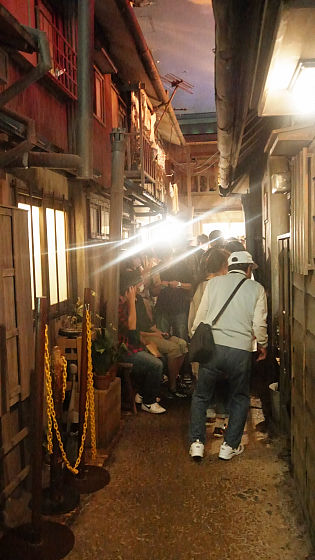 In 1953 television set which was rare at that time was put.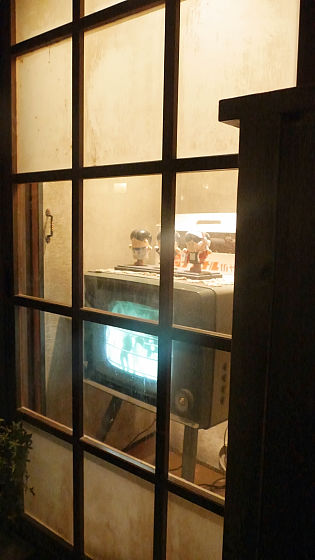 Walk a further way ......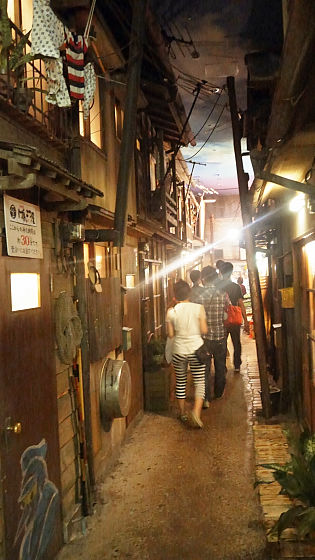 In Tokyo "The second generation Kenshin shopDiscovered. A queue is made outside the store.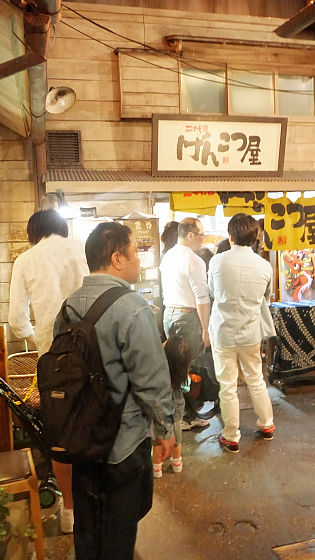 It entered in about 10 minutes, after 10 minutesMini Genkatsura(570 yen including tax) arrived.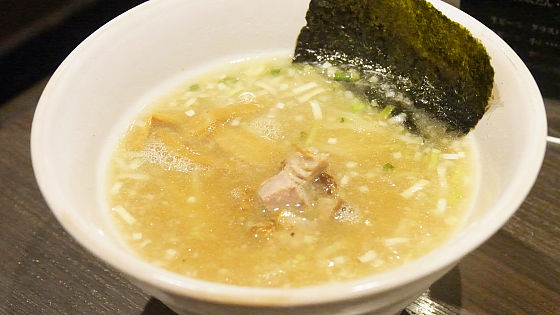 The soup is transparent, it feels the taste of pig bones and chickens, and it also tastes Japanese-style dashi. The taste and fragrance of soy sauce may be somewhat weak.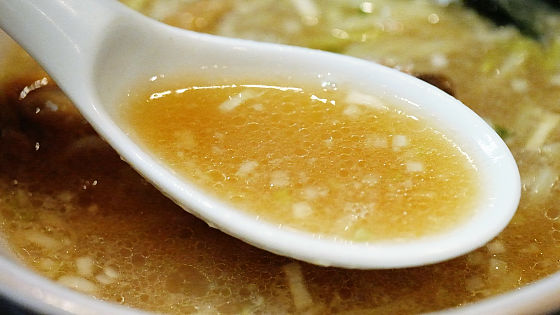 Straight noodles with a lot of water can eat with slurp with feeling like flat noodles.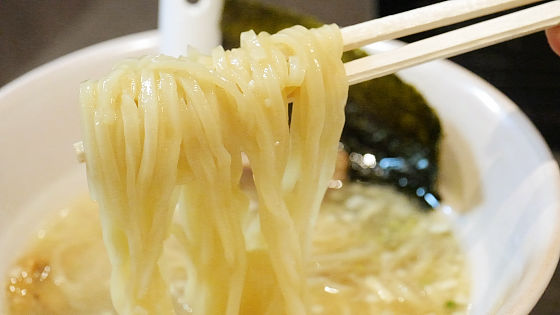 Chashieu is a mini size and what was cut off was on it, it was a soft texture.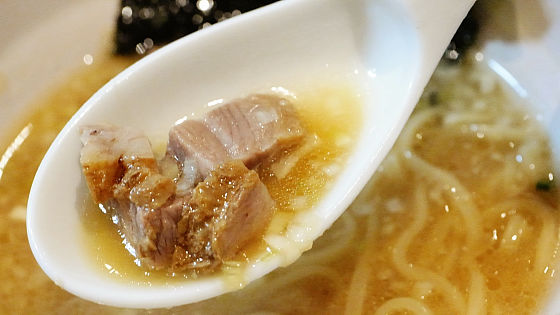 Founder'sMinoru SanoThere was also work that "Soba or sobaI did not have a matrix in particular.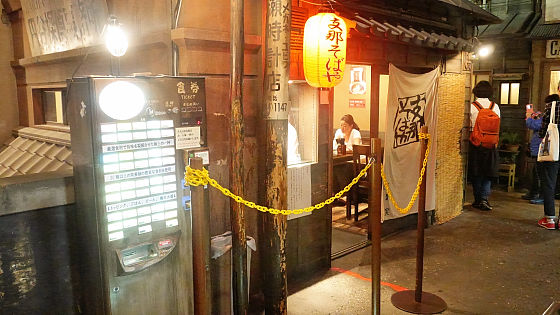 The shop front was decorated with photos of Minoru Sano.



Mini soy sauce etc.(570 yen including tax), for ramenSanshui chickenA cup full of Sano's fussy commodities such as using.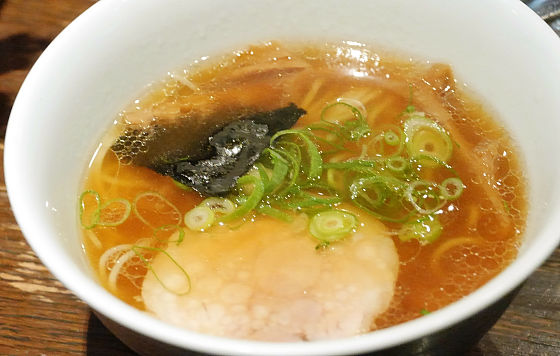 The soup smells firmly the soy sauce taste, and the flavor of seafood such as seafood is gathered beautifully mainly on the flavor of chicken.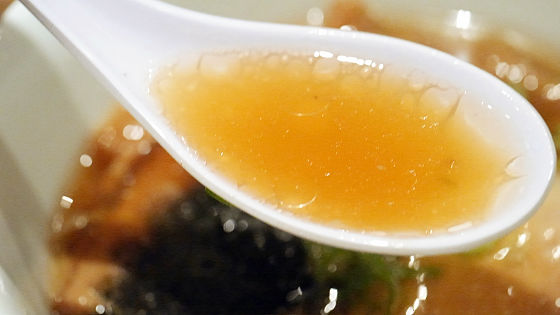 Noodles used special made blends of several kinds of wheat. Very smooth with texture like somen.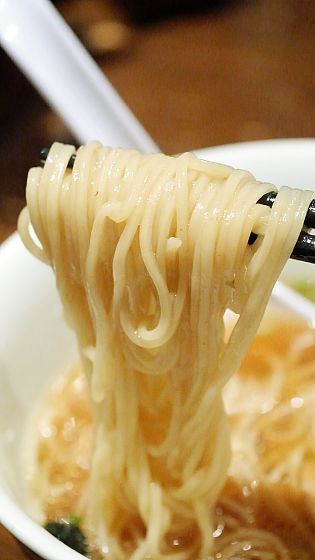 Three yuan pigChashuw with shredded soy sauce is not seasoned so much soy sauce, so you can feel the taste of the pig firmly.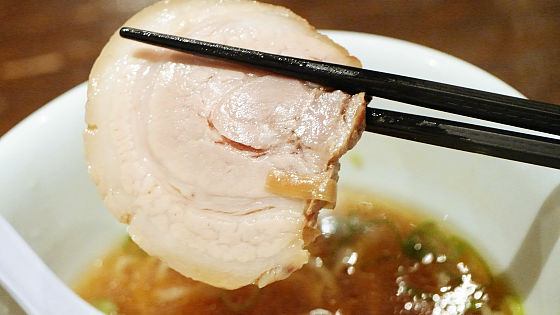 I will get down to the second basement level below and eat the rice jam jam ramen.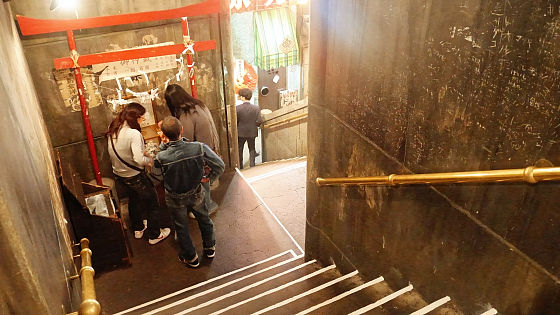 Yamagata using spicy miso "Dragon Shanghai head office"Yamagata noodle ramen was born in 1955.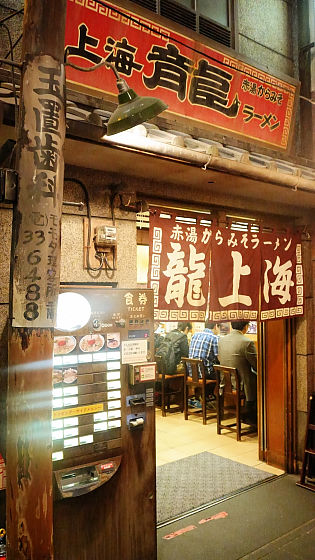 It was about 15 minutes to wait, miso was on redMini to miso ramen(570 yen including tax) arrived.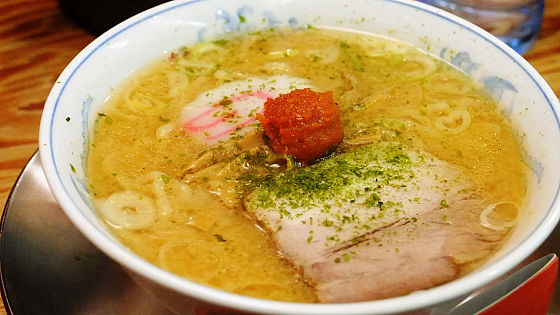 The soup is slightly thick and the taste of miso works. Pork bones and the like seem to be used for soup, the scent of blue leaves is also good accent.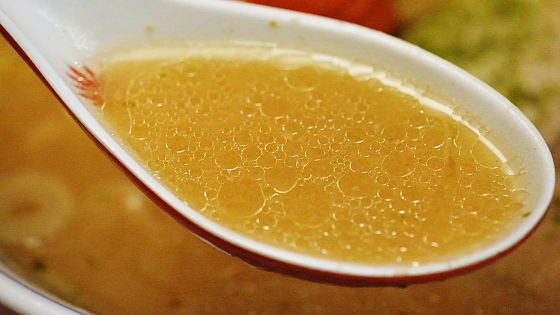 Noodles are thick flat beef noodles of rice cake. Feeling that the mouth feeling and mouth feeling are also good.



Chashu has less fat and slightly juicy.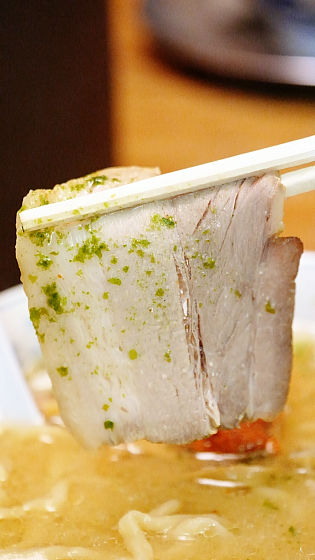 When you eat Yomiso and eat it, compatibility with miso is outstanding. It is not as "hot as spicy", so people who can eat dry curry seems to have no problem.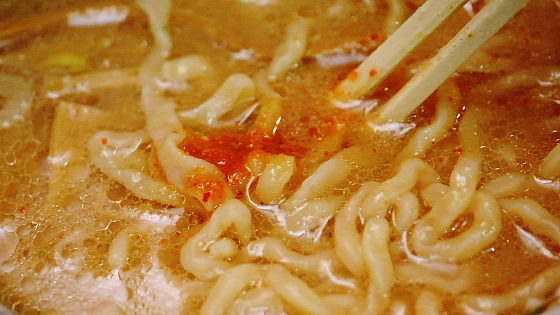 Saitama's "Tough person"Is a shop that became a fire of the tsukemen boom.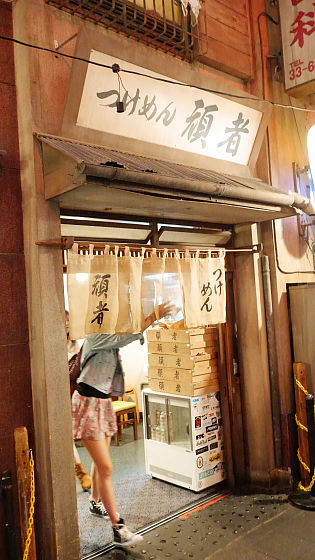 In about 10 minutes to waitMini Kumemen(570 yen including tax) arrived.



Extremely thick straight noodles made every morning are deliciously eaten even with just noodles with good texture like throat and al dente. It matches well with thick pork bone soup containing acid fish powder.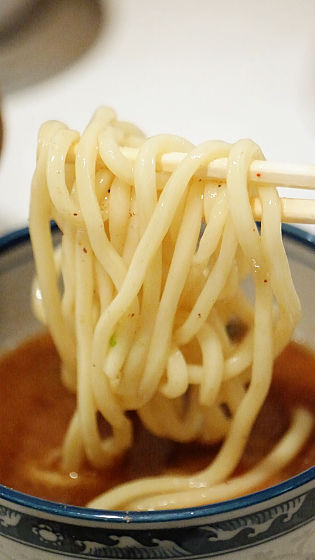 Chishaw lean meat with plenty of red meat.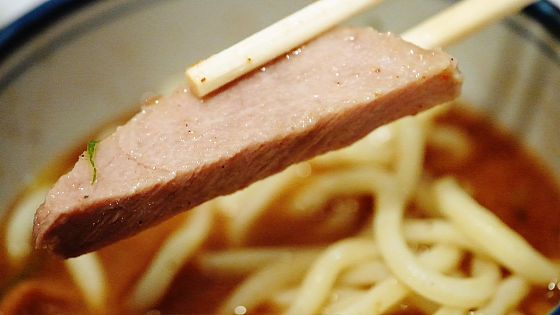 Finally when you have soup split, the smell of fish meal is more felt.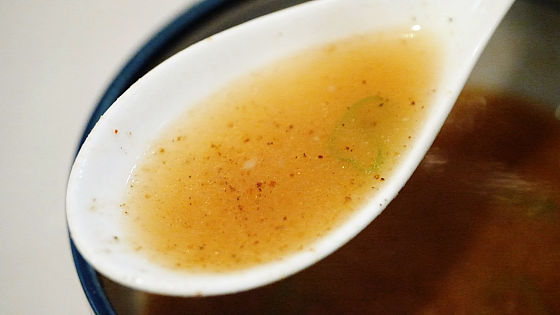 After a while the street performances began at the square on the second basement floor.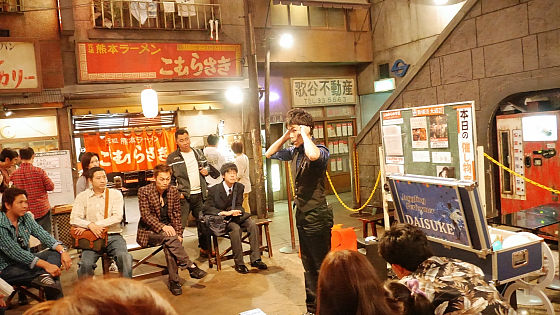 A street performer has a block ......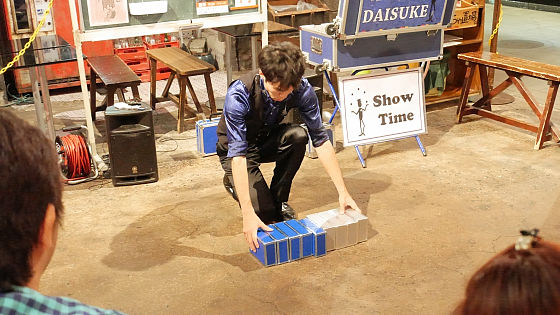 I made a great skill a success.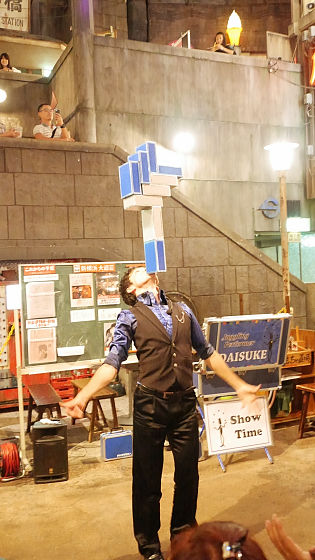 In Tokyo "The noodle noodle"Had opened stores in the ramen museum in the pastIppudoThe store manager independently made a shop.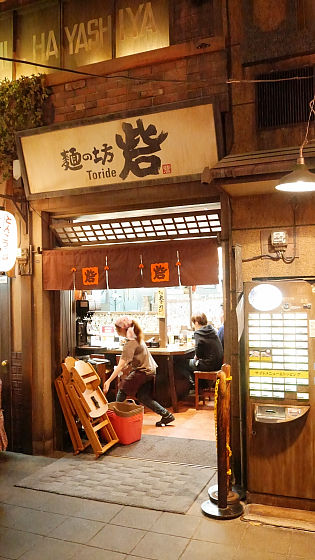 Wait for less than 3 minutesMini fort alamen(570 yen including tax) arrived.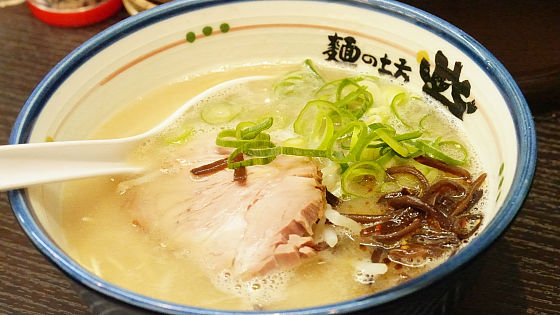 The cloudy pork bone soup used only the pig's head, and it fits well with the taste of no garlic and garlic.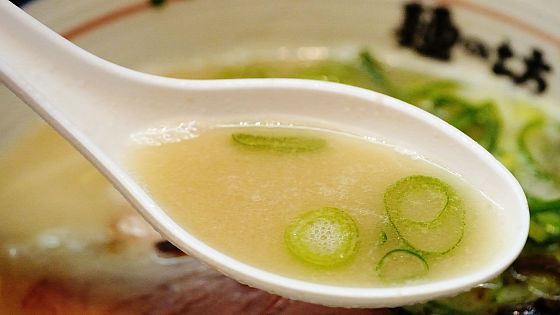 Noodle is a fine noodle and texture that is poki porky. The soup is tangled well.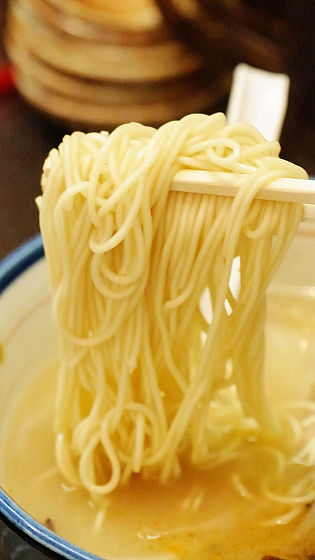 Chashued which was boiled for 2 days was extra fat and it was a soft texture.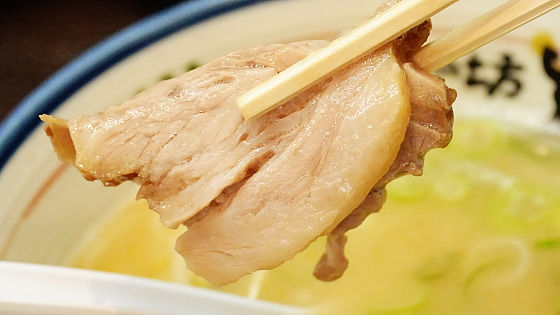 Hold a store in the USA "IKEMEN HOLLYWOOD"Is a shop that puts out a little unusual ramen.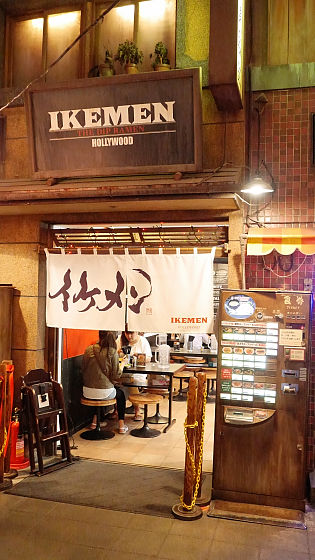 Mini Ikemen dip(570 yen including tax) Tsukemen using basil and tomato etc.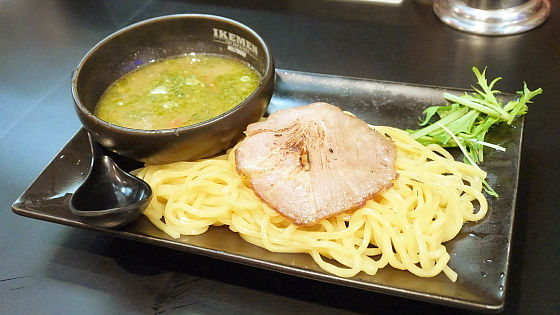 The noodles are medium sized noodles with a texture that is smooth and elegant, and it is in good agreement with saga, which is a combination of pork bone soup with basil, tomato and pine nuts.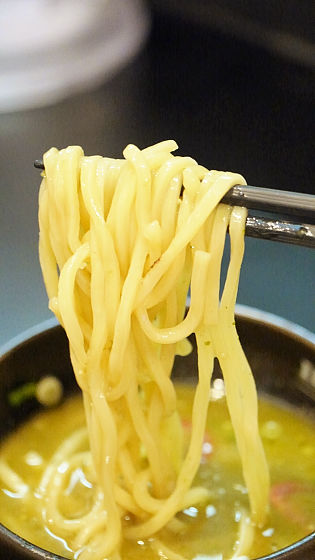 Chashew is sweet as it is burned with a burner, it tastes appetizing.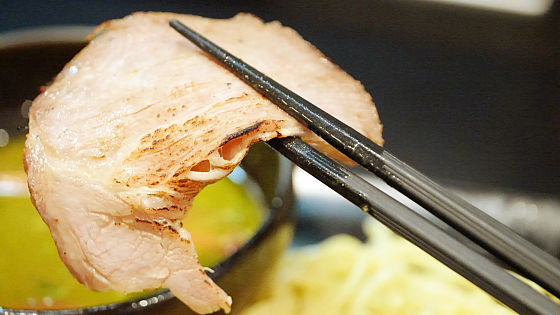 When splitting sauce broth with soup, the taste of garlic was felt strongly.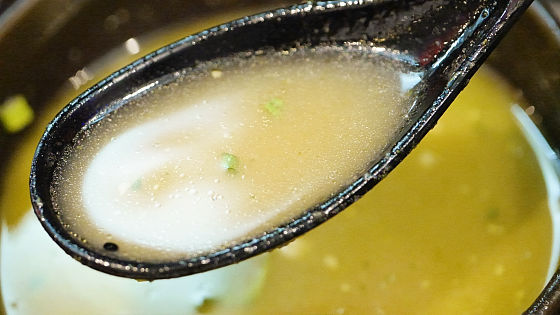 "Kamome cafeteria"Has been offering ramen that reproduced the taste of the well-known specialty cafeteria of Kesennuma that was closed a few years ago and was flushed by the tsunami.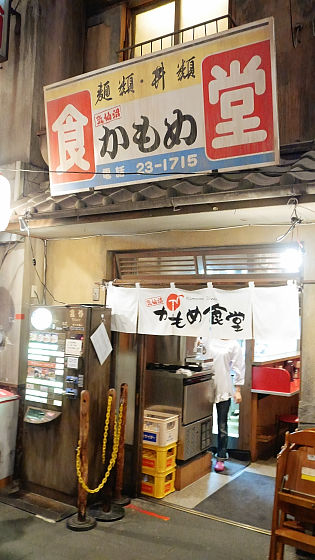 Mini Kesennuma Ramen taste(570 yen including tax) is ramen of salty with salted sweet sake such as Kesennuma.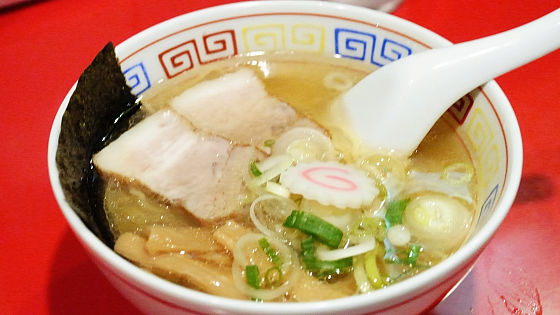 The sesame oil is floating in the soup, you can feel the unique taste and scent. A deep finish feels the taste of seafood and chicken.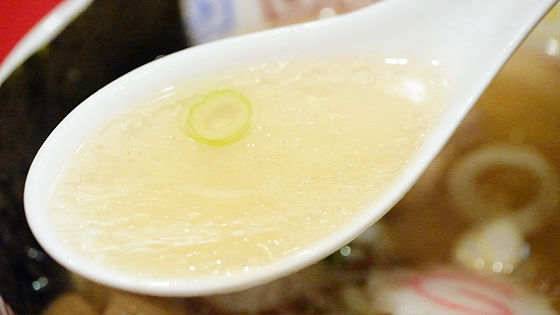 Noodles are medium-sized crumbled noodles, and the soup and the perfume oil often get tangled.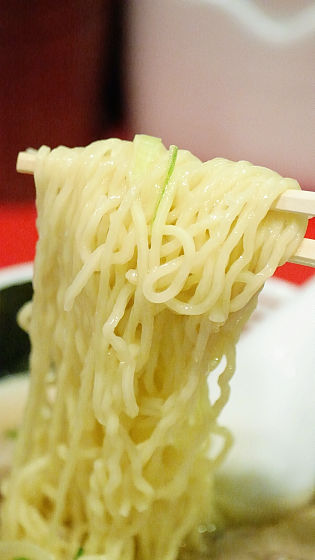 The sliced ​​chashuw was thick cut and finished in a soft texture.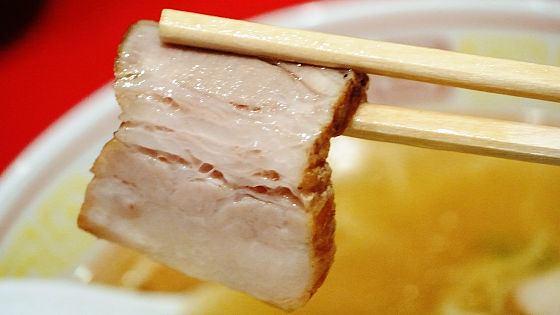 Having the head office in the last Kumamoto "Kamusasaki"Is ramen based on pig bone.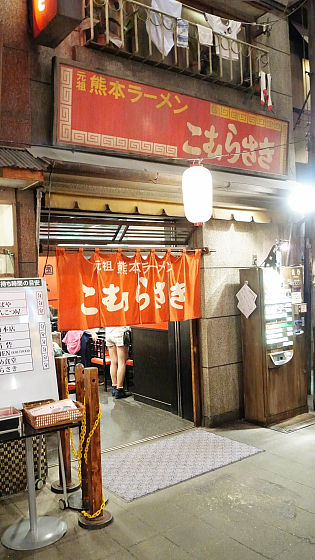 It's about 3 minutes to waitMini noodles(570 yen including tax) arrived. The scent of garlic is drifting.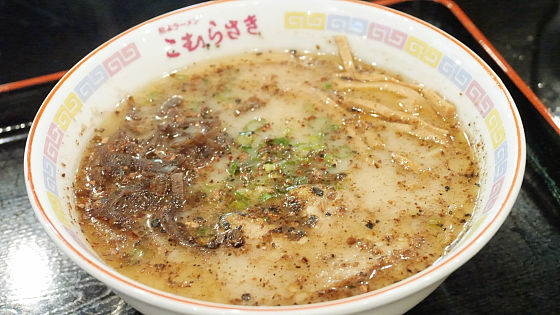 The soup which is mainly made of pig bones is burnt plenty and garlic chips are on and it tastes fragrant. The soup was not as heavy as it looked.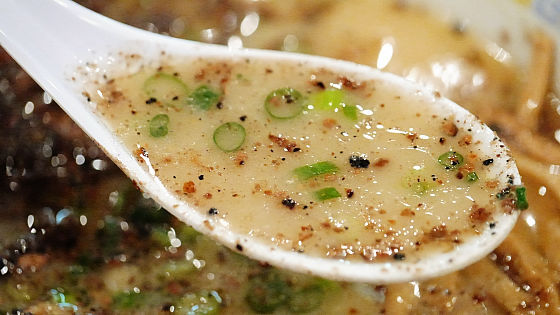 Noodles are thin and good workmanship finish. Compatibility with soup is outstanding, garlic chips are also entangled well.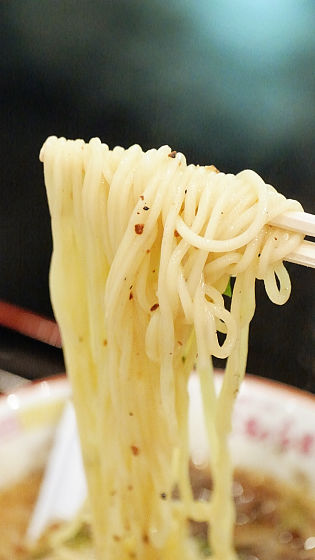 Chashu has less fat and taste with punch of garlic flavor.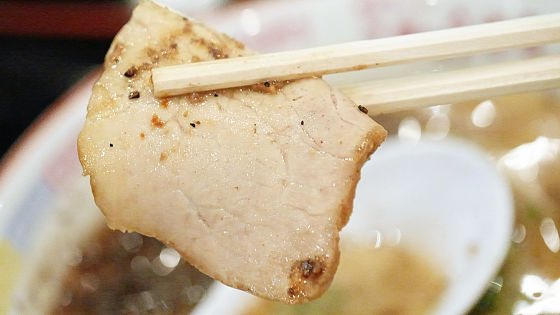 There was also "Ramen no Hall of Faith Museum" which sells goods and exhibits in the ramen museum.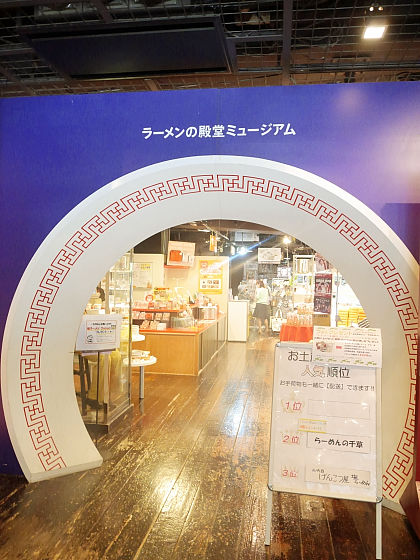 As I entered, a lot of souvenirs were lined up.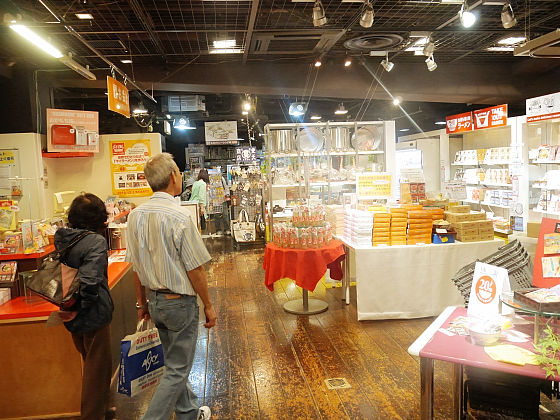 Souvenir noodles are well prepared. this isNakamuraya.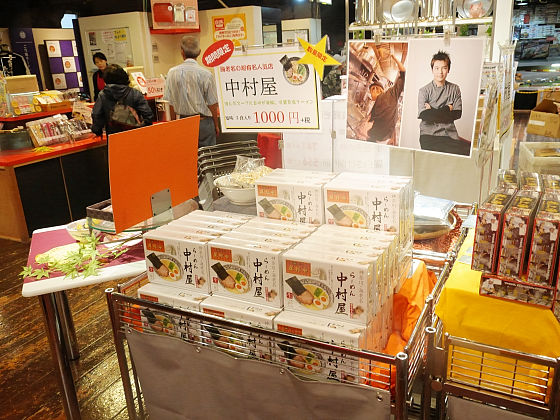 Looking at the chilled shelf ......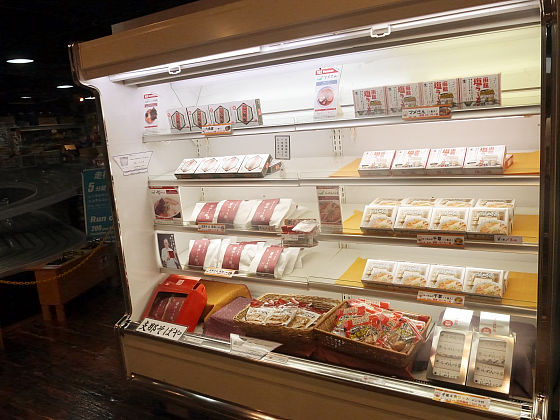 I passed away the other day.Minoru SanoThere was also a noodle of ramen.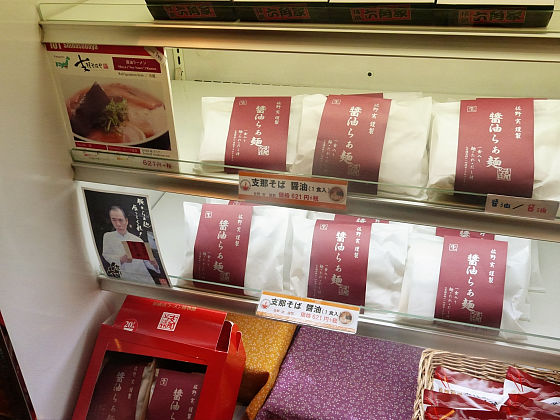 Looking at this table ... ...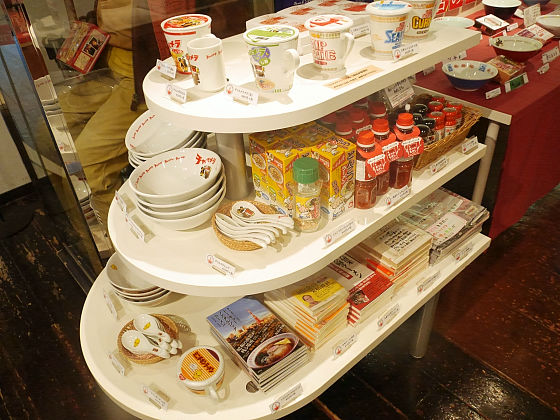 There was a cup noodle mug.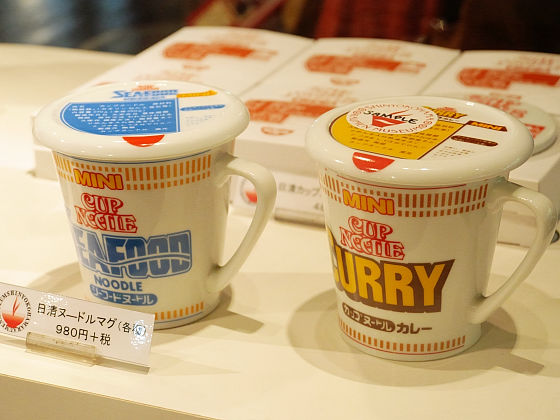 Moreover, it is sold to bowl of each ramen shop.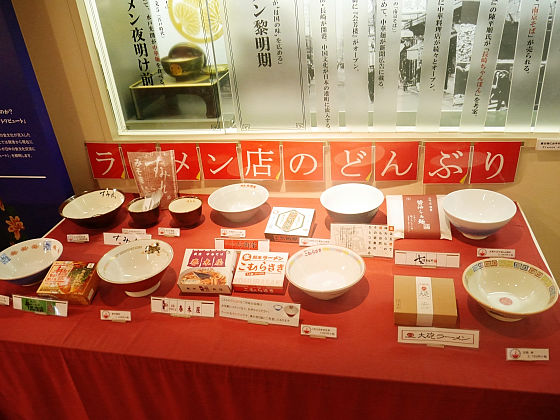 Go to the corner where you can learn the history of ramen after a while.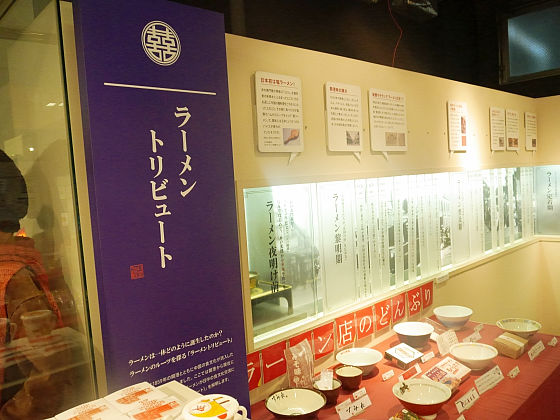 It was Mito Komon that I ate ramen the first time in Japan.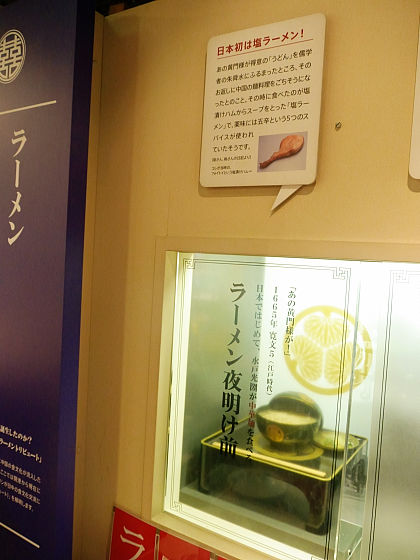 It is divided into ramen retention period, ramen development period, etc., and the history of ramen is introduced.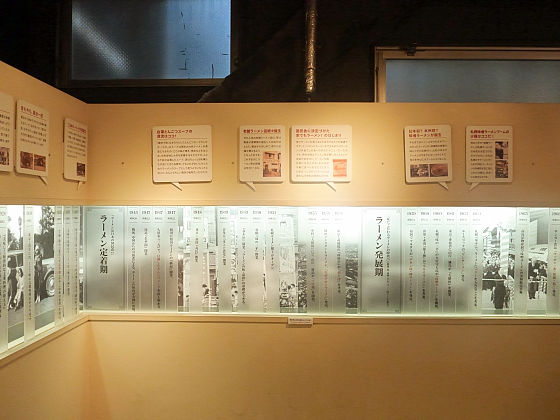 This corner is the corner of the local ramen.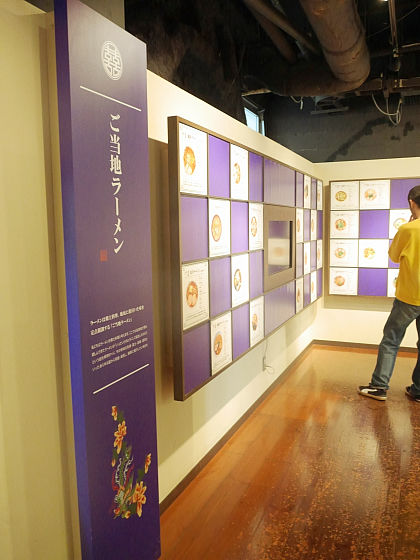 Local noodles throughout the country are introduced.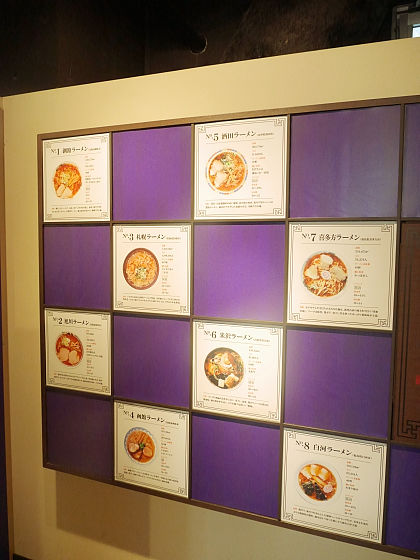 Furthermore, it was decorated up to the old equipment used.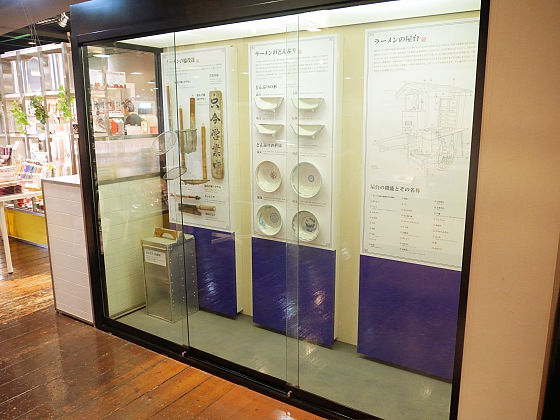 It seems not to be much related to ramen, but it became popular in the Showa 40 - 50 yearsSlot car racingThere is also a course to enjoy.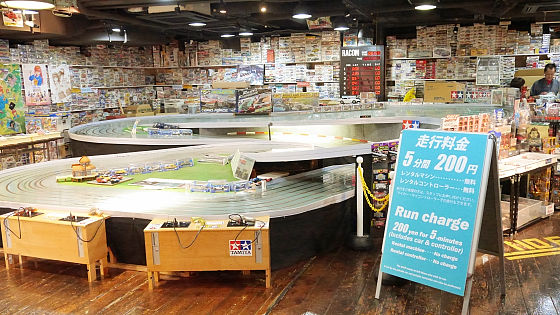 Also posted the history of American ramen.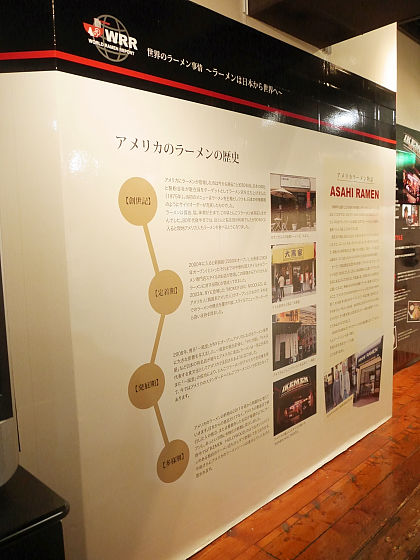 It starts from tomorrowAkira Sano ExhibitionThe bulletin was also partly done.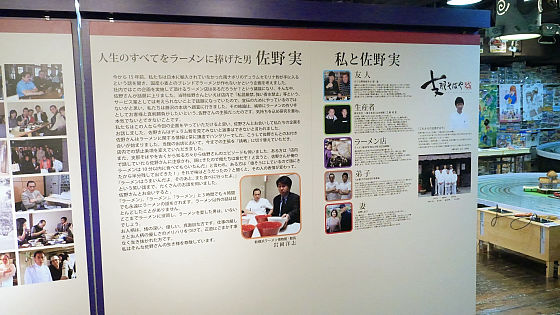 I have a synonym with a demon's demon, but it seems to be surprisingly gentle.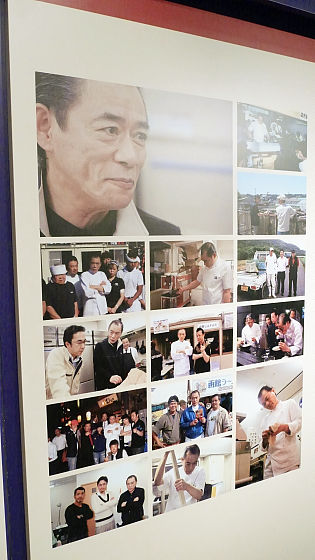 Not only the noodles and soup, we found the "Mylar making" corner where you can make original ones until the package.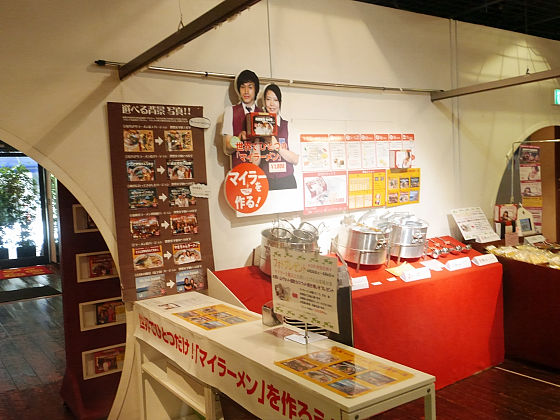 At the Yokohama Ramen Museum will be held from May 3rd (Sat) to June 22nd (Sun) tomorrow's Sennano Memorial Exhibition. A considerable crowd is expected during the Golden Week, but as in the case of Ide shops that had been in before, it is impossible to queue such as waiting for 3 hours, so the person who likes ramen came to Tokyo and came down to Shin-Yokohama by Shinkansen etc. Miuru is an ant.