I went on a pilgrimage to Ramen Jiro's "Holy Land" Mita main store


Speaking of ramen Jiro is a representative of "rice cake rice" ramen, its volume and addictive taste from "GirorianAlthough it is a ramen restaurant where enthusiastic fans called "Pork feedEvaluation is also pros and cons for some people. Previously at Takadanobaba storeChallenge Doka Sheng double ramenHowever, this time I went to Mita main branch of ramen Jiro who is called "sacred place" among the giroleans, and made a ramen.

The shop faces along Sakurada Street and is right next to Keio University.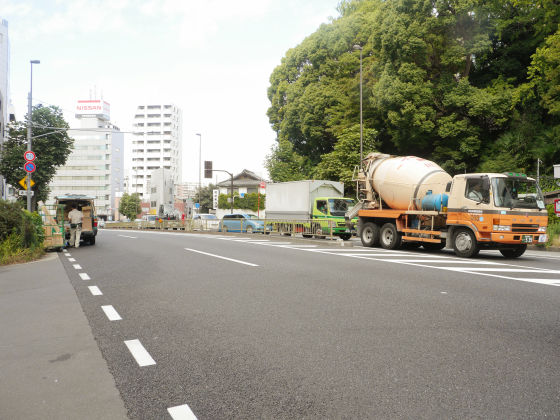 Arrived at Ramen Jiro Mita main store. There was not a queue yet in the morning opening hours.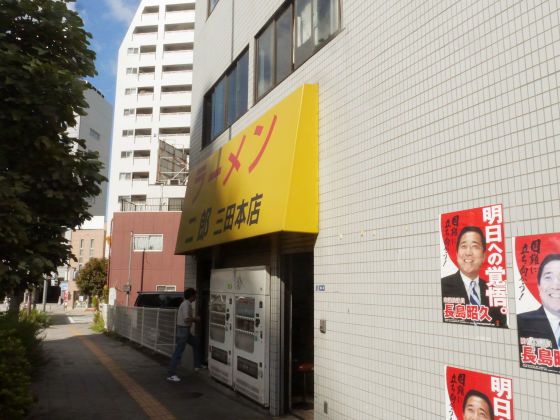 Drinks of vending machines in front of shops can be brought in.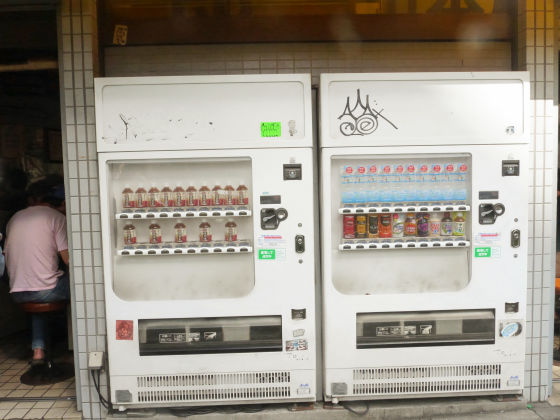 Looking at the building from the side and like this, the first floor of a three-story building is a store of ramen Jiro.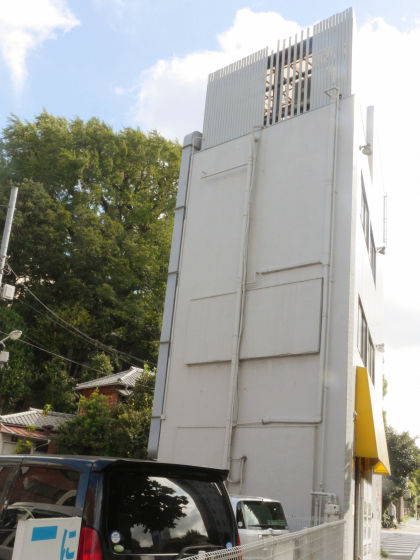 The ticket machine is a simple thing that plastics food tickets emerging from many Jiro are coming out. This time I ordered a blue rice noodle (600 yen including tax).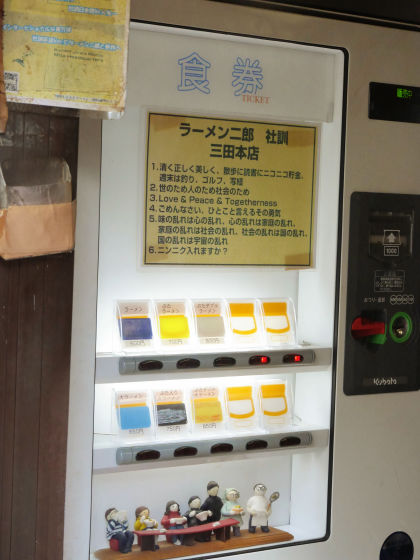 On the ticket machines are the ramen Jiro's training and ...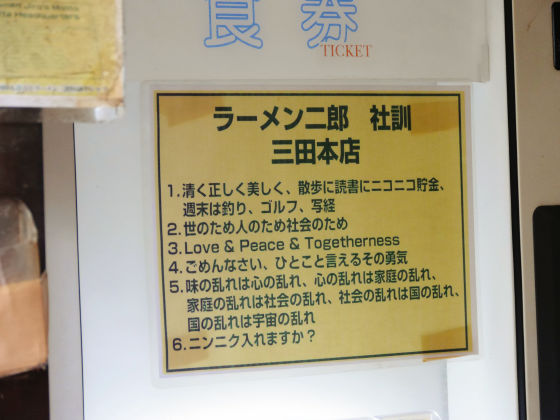 There is a miniature doll in the lower part.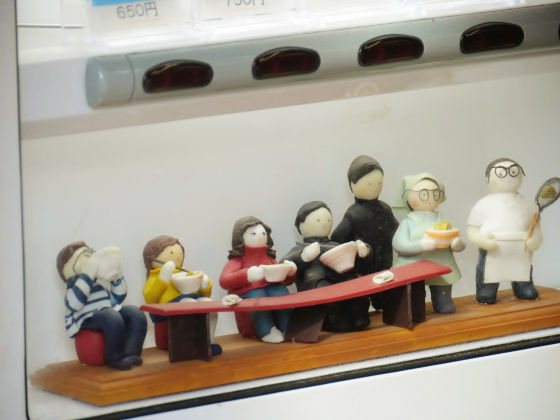 In the shop are flags and others sent from the Keio University circle and others.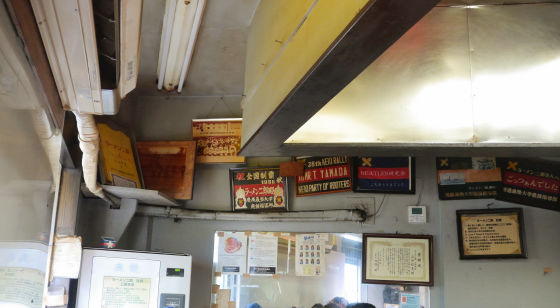 There was also a ramen Jiro exclusive Mirin style seasoning used in ramen Jiro.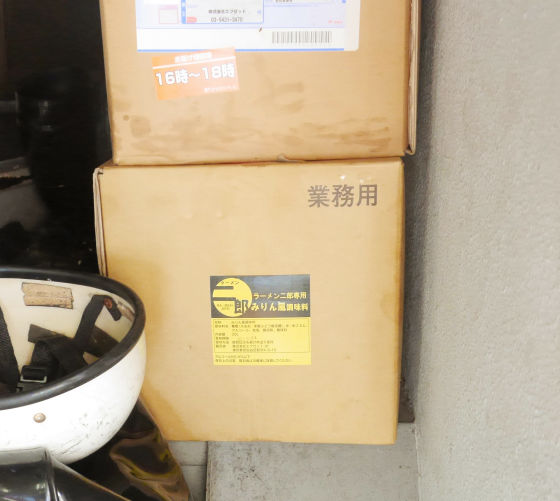 When sitting in the seat, the barbecued "pig" is in front of you. I hand over the food ticket to the shop assistant and wait in the waiting seat. Inside the store, Mr. Yamada spoke happily with his disciple while making ramen, this voice is the BGM state of the shop. It is a bit of a specialty store manager, but I know that when I go to a shop, that personality is liked.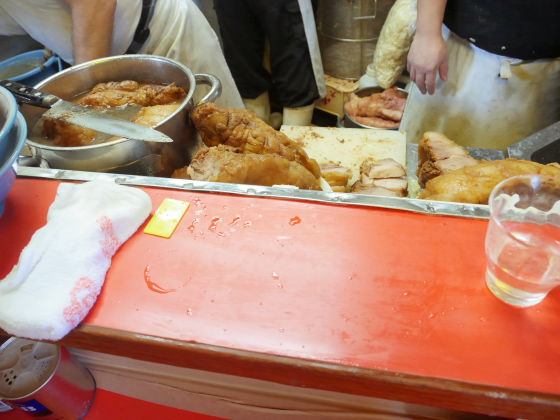 Ramen arrives in less than 10 minutes to wait. This time I did not change the quantity of Abra, Garlic, Yasai.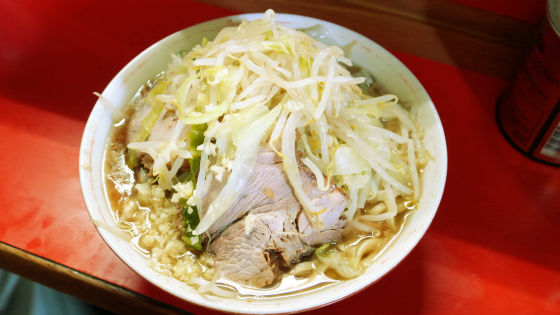 Plenty of boiled bean sprouts and cabbage. Pork is said to be large.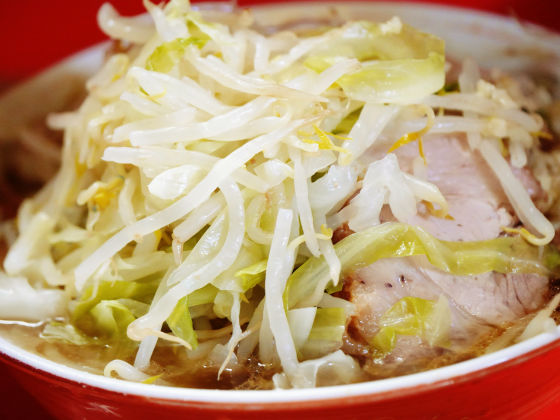 A lot of chopped garlic is also plentifully topped.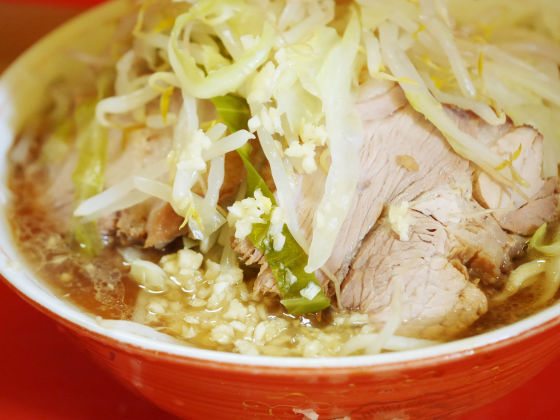 Although sprouts were not increased, bean sprouts and cabbage covered ramen.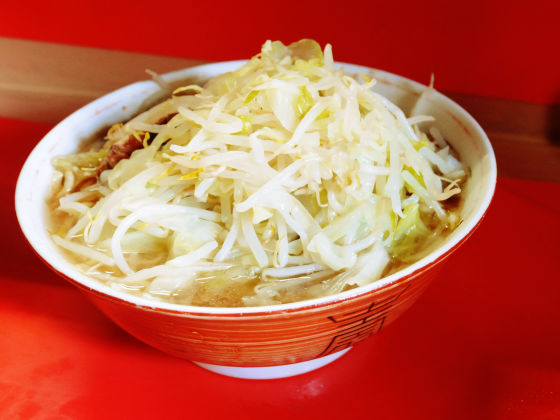 Noodles are hidden under Yasai and can not be seen. Confirm noodles under brown soup. I decided to eat it from noodles before it grew.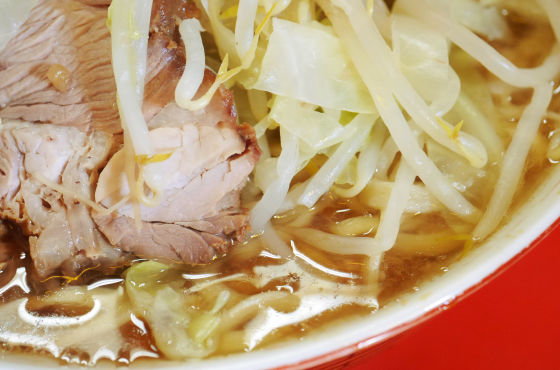 A thick noodle with strong flour is used as a rice cake, it looks like soup and Abra well with a unique texture. Soup leaves a certain amount of soup of the previous day, a taste with a punch combined with sauce containing chemical seasonings etc in a pork bone-based soup used for several decades. Surprisingly the flavor of soy sauce is also strongly felt. "Girolians" go around each store and enjoy the difference in the degree of emulsification and taste of the soup but it is true that although the head office has many oils such as noodles and soup compared to ordinary shop ramen shops, It did not mean that the taste of garlic was only done, I felt it was balanced.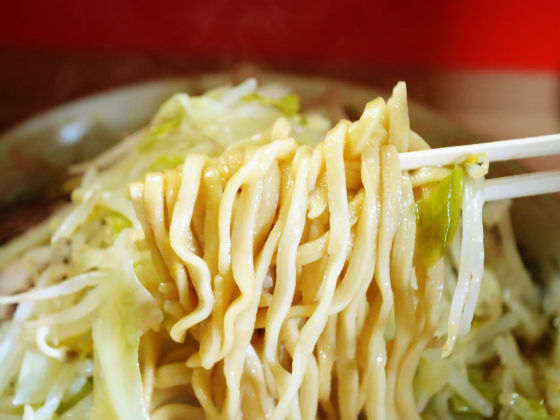 When sprouts and cabbage are in a state not immersed in soup, you can enjoy the texture made into Shakijaki, and if you are soaked in soup, the taste of the soup will be impregnated and it will make you feel good.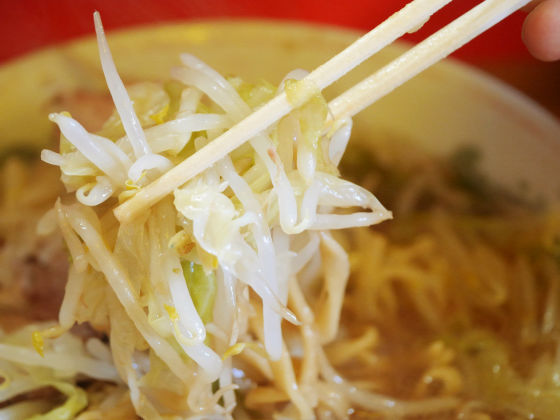 The thickly cut pork is more like a "pig" rather than a barbecue, it has a lot of fat and has a lot of fatty food.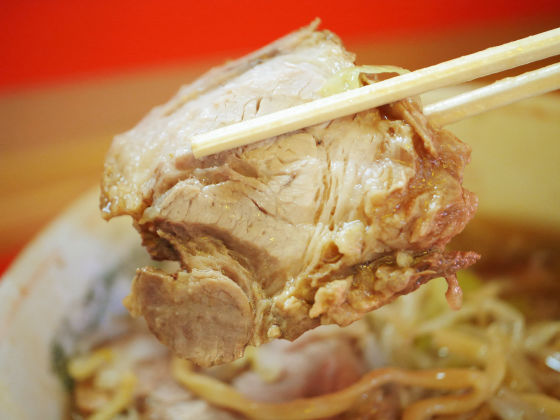 Every noon, both noodles and yamsai will suck soup, but Jiro who soaked soup in noodles and yamaya is so it is ant.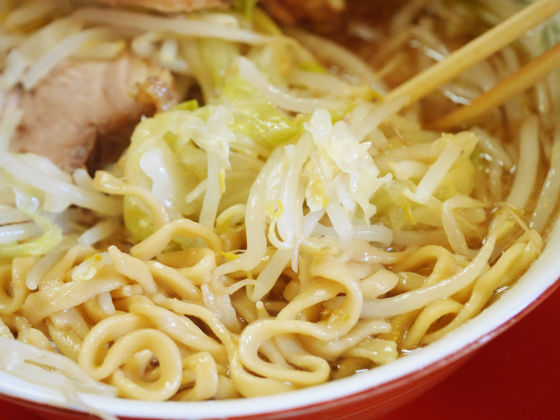 When crispy and noodles are entangled and eaten, the sweetness of cabbage is compatible with noodles / soup.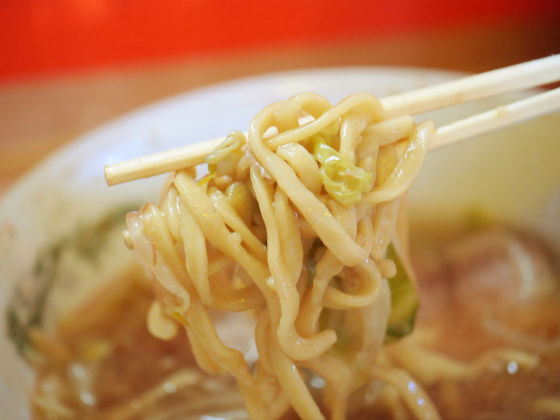 Complete food. Although it is a bit a heavy menu to eat first thing in the morning, the head office is a shop that is open from 9 o'clock in the morning, which is unusual in the Jiro family, so customers who "morning ra" are constantly entering It seems that the seats are buried and the audience is not just students. There are many Jiro mainly in the Kanto area, but the taste of the head office is unique and it is a shop that can not be removed in talking about Japanese ramen, so if you like ramen, it is worth going to go once.