Announced that Microsoft is developing "Windows in the Car" for in-vehicle use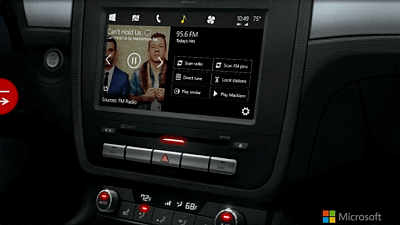 Apple in March 2014"CarPlay" with specialized functions for automobiles announcedHowever, Microsoft has also developed a similar function "Windows in the Car" (tentative name), and it was announced that the conference for developers held from April 2Build 2014The state of the demo version was released.

Microsoft unveils Windows in the car, battles Apple CarPlay | The Verge
http://www.theverge.com/2014/4/5/5585148/microsoft-windows-in-the-car-concept

In this system, Windows Phone is mirrored on a screen mounted on a vehicle and displayed, and the base is a standard for communication connection between a mobile device such as a smartphone and an in-vehicle information systemMirrorLinkis. In the following movie, you can see the demo of Windows in the Car which is still in development stage.

On the screen labeled "Start" it says "Active School Zone ahead 0.5 miles (with school zone within a specified time ahead of 0.5 miles)", attention and speed limit reflecting the position of the car is displayed It is being done. For the tile placed on the right side, you can customize by fixing the information you want with a pin.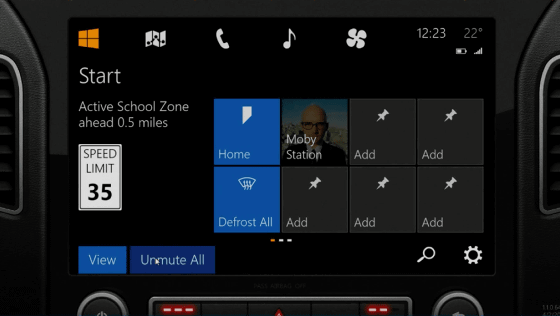 At the top of the screen, icons indicating various menus are displayed.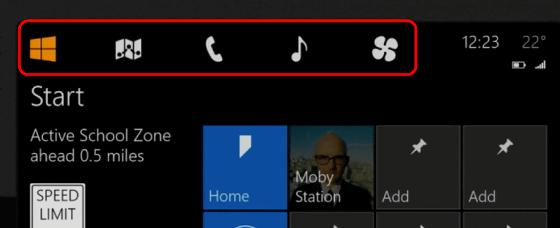 It is also possible to display the position of the map by GPS navigation. Although it is a development version to the last, there is one act that the system crashes on this screen during the demonstration.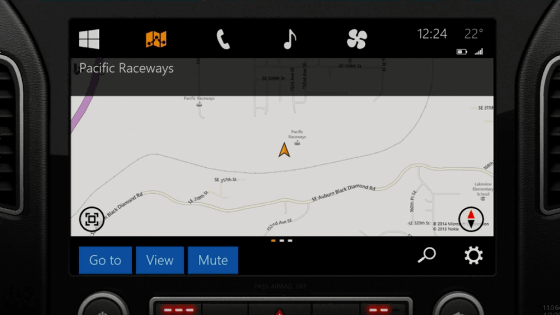 And, of course, you can call.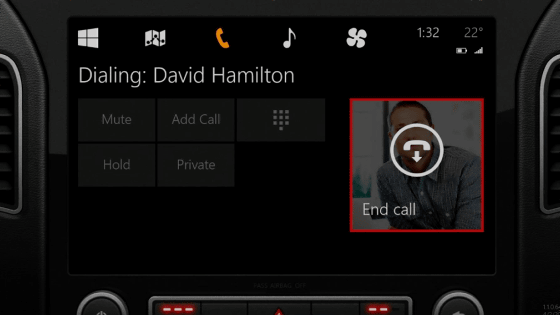 It seems like it is possible to tap a contact from a phone book with a photo to make a call.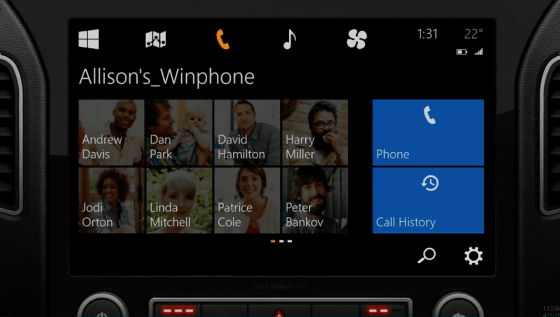 Play music saved on the terminal ......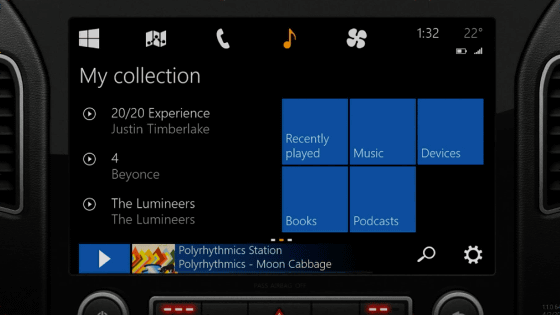 It seems that it also supports internet radio.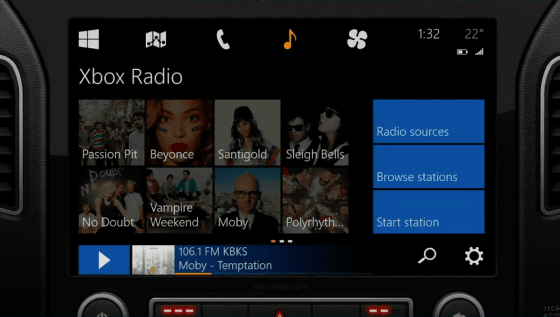 You can also play a conventional FM / AM radio.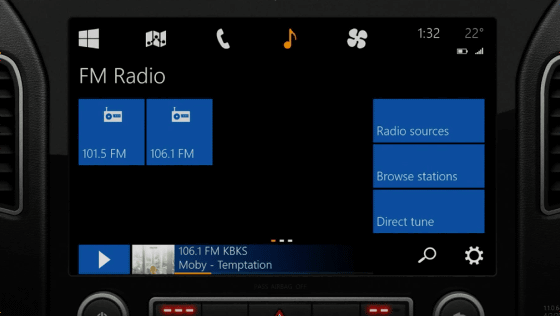 It is possible to write mails and SNS and read messages. Whether or not to input text by voice was not clarified.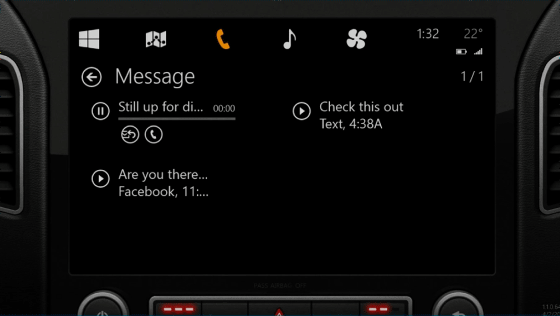 Moreover, it seems that it is also possible to operate various applications on the in-vehicle screen.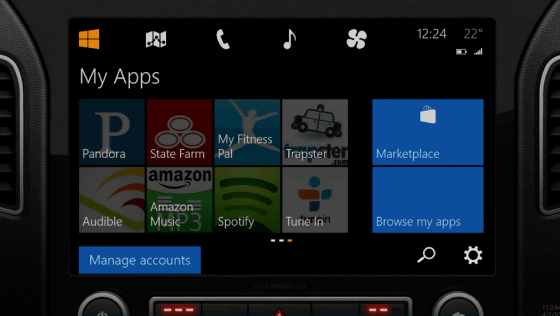 MirrorLink aims to provide an operation environment optimized for automobiles, beyond the boundaries of mobile operating systems and terminals such as Android, Windows Phone, etc. There are already car models available from automobile manufacturers such as Toyota, Nissan and BMW It has been announced,Pioneer(Carrozzeria) sells a corresponding model in Japan, and Windows in the Car seems to be able to be said to be a new system using existing technology.

Although the concrete release date etc. are not disclosed yet, Microsoft has already announced that it is developing on the actual vehicle.