High illuminance handy light "Luxor" which can freely change the irradiation angle by digital technology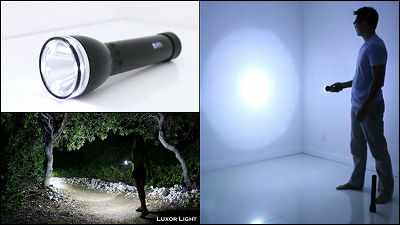 Handy light which enabled advanced control by mounting LED bulb, lithium ion battery, microchip in flashlight is "Luxor(Laxer) "is. Luxor not only has a brightness of 710 lumens, it can digitally control the illumination angle freely.

PLX Devices Inc - USA
http://www.plxdevices.com/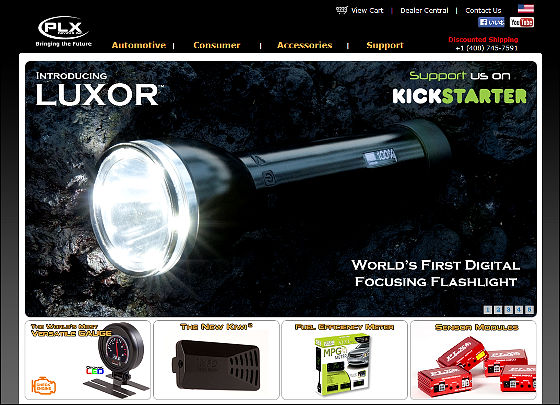 Luxor - World's First Digital Focusing Flashlight with OLED by PLX Devices - Kickstarter
https://www.kickstarter.com/projects/plxdevices/luxor-worlds-first-digital-focusing-flashlight

You can see what kind of product Luxor is by looking at the following movies and so on.


Luxor features 7 LEDs digitally controlledDigital FocusIt is possible to freely control the illumination angle and illuminance with a system called so. The length is about 20 cm, the diameter is about 6 cm at the maximum, the main body is made of aluminum and plastic, but the weight is not disclosed in the published material.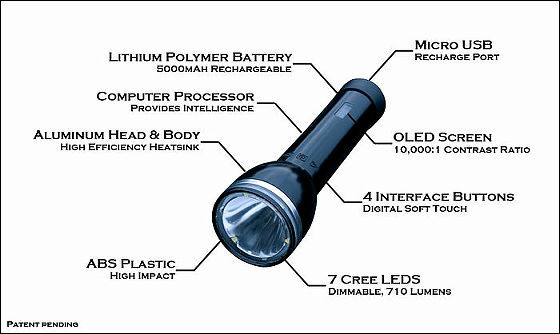 The angle is 270 degrees of wide angle from 12 degrees of narrow angle, and it seems to project light to all 360 degrees when seen from the front.




The dimming mode is as follows, "Lantern" that illuminates the surrounding like a handball lamp, "Flood" which illuminates the front wide, "Beam" that lightens brightly with a narrow range, and freely shines with them You can change the angle.




When I change the irradiation angle while fixing the Luxor on the stand, it looks like this. The movement is roughened because of GIF animation, but you can see how it changes smoothly when you actually watch the movie.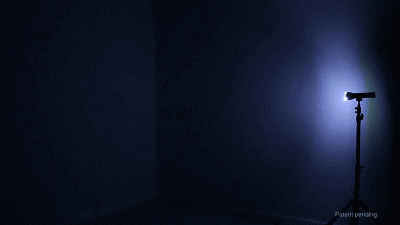 In addition, the intensity of light is also a feature of Luxor and it is possible to irradiate up to 710 lumens of light. By the way, it is about 200 to 300 lumens for general LED maglite.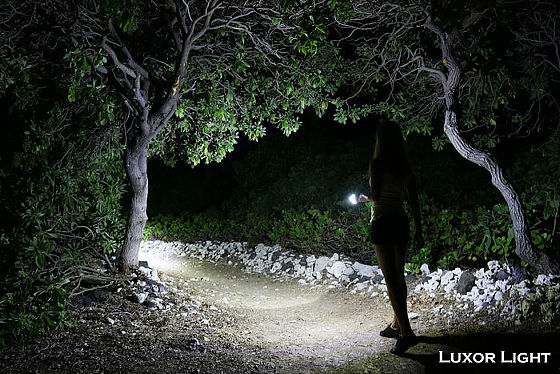 If you try different ways of illuminating in the dark, you can see the difference in each light projection pattern.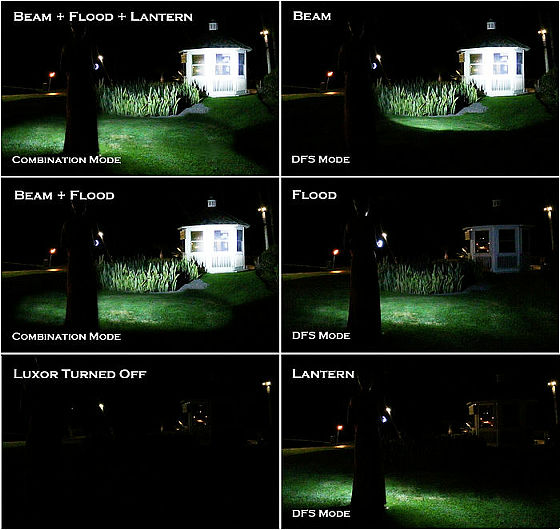 LED chips are USA ·CreeWe use products manufactured by the company. There are one XTE LED (leftmost) for beam irradiation and six MLC LEDs are used.




The LED for the beam is arranged in the center of the lamp, and six LEDs are arranged so as to surround the periphery. By controlling the operation of each LED with a microchip, it is possible to control free light intensity and irradiation angle.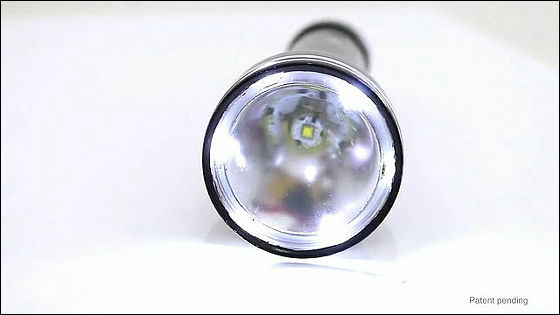 Another characteristic of Luxor is that it has a large capacity lithium ion battery with a capacity of 5000 mAh.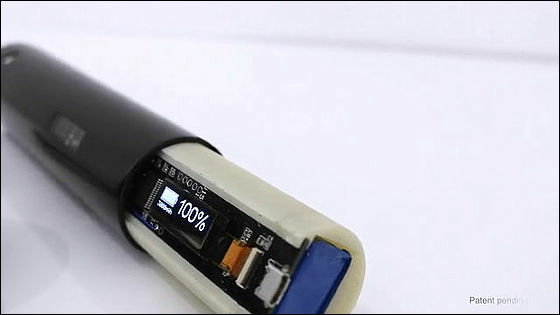 PLX Devices, which is developing Luxor, is already in KickstarterSmart battery "Legion"It is a company that has sometimes succeeded, and its control technology is also introduced into the battery installed in this Luxor.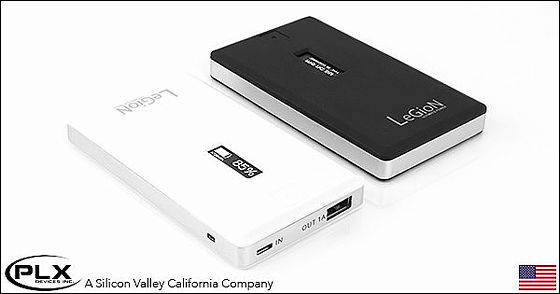 Of course the battery can be charged with a USB cable.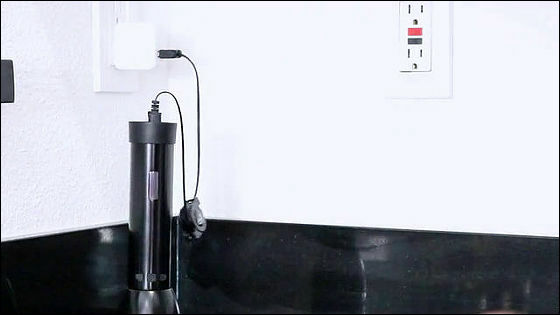 The body is equipped with a display, so it is possible to check the operating condition and the state of the battery.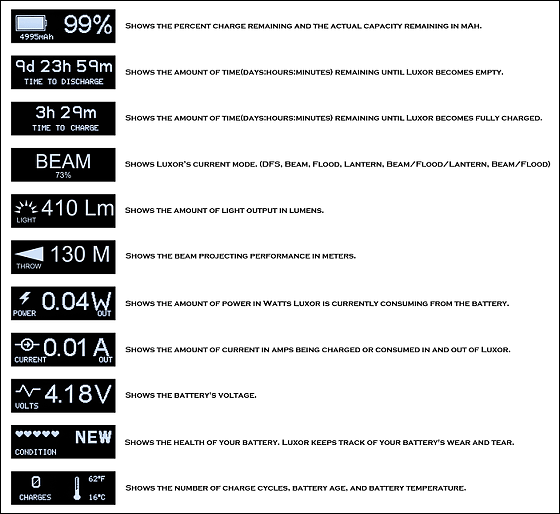 Detailed specification list is here. Light intensity is 0 to 710 lumens, color temperature is 5500 K, and almost white light is projected. It is possible to use for 1.5 hours when irradiated with full power 710 lumens, and up to about 67 hours when irradiated with 50 lumens. The maximum output is 8.88 watts.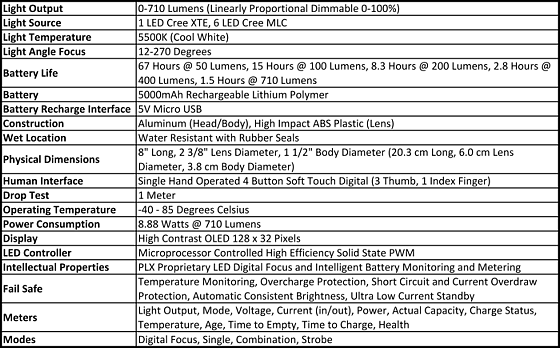 Here is a table that summarizes the light intensity and available time.




This "Luxor" is a cloud funding siteKickstarterWe are seeking investment with the target amount of 35,000 dollars (about 3.6 million yen) at the time of article creation, about 119,000 dollars (about 12.3 million yen) is gathered. You can get Luxor with an investment of $ 89 (about 9200 yen). A shipping fee of 25 dollars (about 2600 yen) is required separately for dispatch to the outside of the United States.

The deadline of investment is Japan time on April 26 (Sat) 0:32.

Luxor - World's First Digital Focusing Flashlight with OLED by PLX Devices - Kickstarter
https://www.kickstarter.com/projects/plxdevices/luxor-worlds-first-digital-focusing-flashlight