Windows · Android dual boot PC to stop selling under OS manufacturer pressure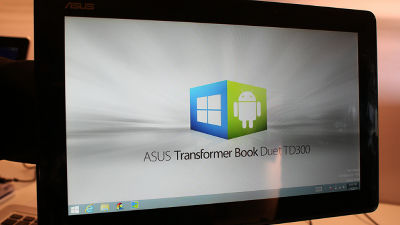 It was held in January 2014CES 2014Among them, ASUS exhibited the real machine of the dual boot laptop "Transformer Book Duet TD 300" equipped with two OSs, Windows 8.1 and Android 4.2.2. Scheduled to be released at the latest in 2014, the display size is 699 dollars (about 71,000 yen) in the full HD (1920 x 1080) model, 599 dollars in the 1366 x 768 resolution model (about 60 thousand 1000 yen) was announced up to the planned price, but was pressured by Microsoft and Google and was canceled.

A movie that touched the actual machine looks like this.

Asus Transformer Book Duet TD 300 - Hands On - CES 2014 - YouTube


Although it is a big screen, I feel a bit strange, but this is the state of "Android loaded PC".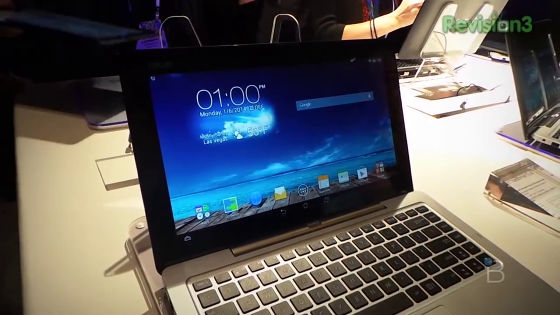 When you press OS switching key ... ....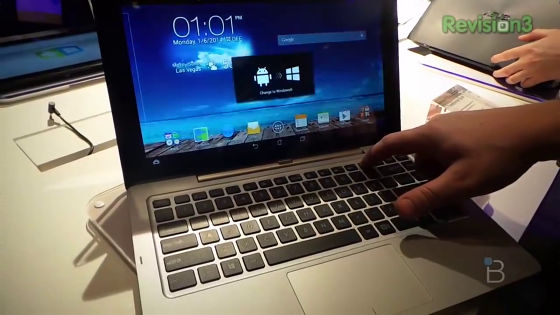 Switching to Windows 8 without restarting.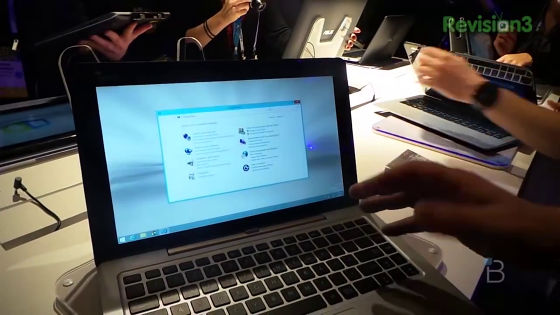 This start screen is not Windows 8 customized Android, but Windows 8 itself.



When you press the OS switch key ......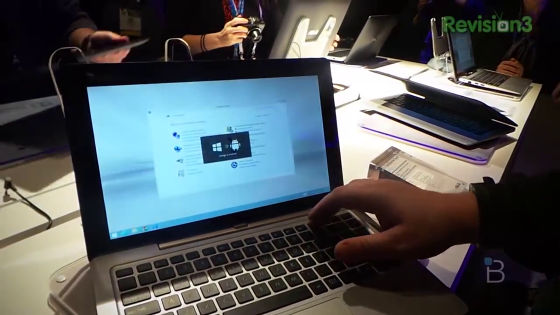 Android came back.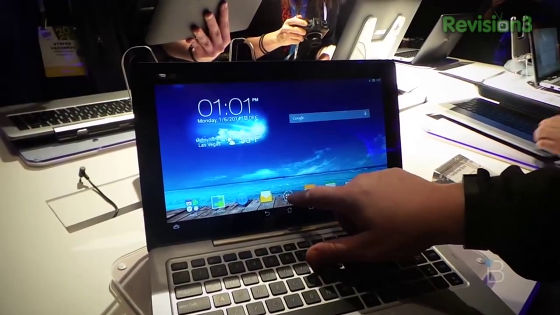 It is a convenient PC which can switch the OS with one key depending on the purpose.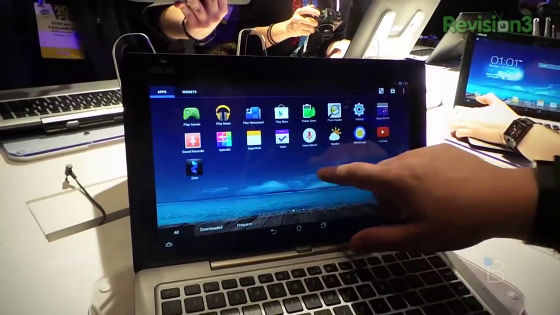 "TD 300" can be used in two forms, laptops and pen tablets, and since it is a dual boot, "ASUS's President Johnny Sie confidently said that" it is the world's first "quadruple" terminal, showed confidence, the 1st 2014 In the quarter we invested in the Asian market and the European market and in the second quarter we planned to be introduced to the American market.

However, in February, Taiwan's Yonhap newspaper network reported that "Google did not welcome dual boot TD 300 and refused to release it."

Huaxian Twins strain NB Fetal death abdomen | Science industry | Financial industry | United Ding newspaper network
http://udn.com/NEWS/FINANCE/FIN3/8499854.shtml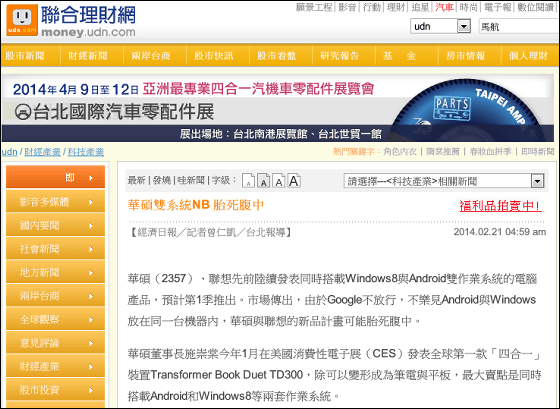 At this point only "pressure from Google" was revealed, but according to The Wall Street Journal, like Google, Microsoft is not comfortable with the release of dual boot terminal, pressured ASUS It was said that the release was canceled.

Asustek's Dual-OS Devices Hit a Wall - WSJ.com
http://online.wsj.com/news/articles/SB10001424052702303546204579438351054533592

Microsoft and Google ruin Intel's plan for dual-OS tablets | The Verge
http://www.theverge.com/2014/3/14/5507784/microsoft-and-google-ruin-intel-plan-for-dual-os-tablets

Google and Microsoft are out to stop dual-boot Windows / Android devices | Ars Technica
http://arstechnica.com/gadgets/2014/03/google-and-microsoft-are-out-to-stop-dual-boot-windowsandroid-devices/

According to a new report, the main cause of discontinuation is that it is rather than Google, rather that Microsoft has disclosed a new policy of "not supporting dual OS products".

Regarding Microsoft and dual boot, there is also a story saying that instead of attaching the "Designed for Windows 8" logo to the OEM manufacturer of Windows 8 PCs, it was instructed to enable the secure boot function. Microsoft denies, but if you enable secure bootUnified Extensible Firmware Interface (UEFI)As a result of the specification, it will not be possible to boot on Linux without a keycode, making "Windows 8 and Linux dual boot" impossible.

Regarding this secure boot, we have released a story about who actually purchased Windows 8 pre-installed PC made a dummy machine with Linux trying to dual boot with Linux.

Before you Dual Boot - The truth about MS, OEM's & Linux
http://www.eightforums.com/installation-setup/19739-before-you-dual-boot-truth-about-ms-oem-s-linux.html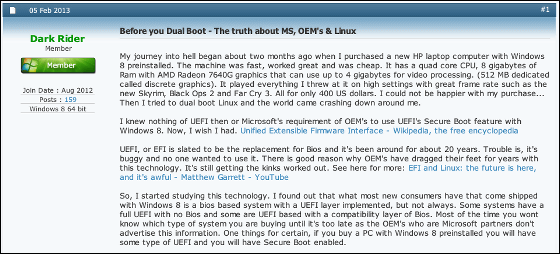 While the makers' mutual ties are intertwined, it seems that the share fight will continue to ignore the user's convenience.