Young players who are likely to become star players at once in the Brazilian World Cup which will start soon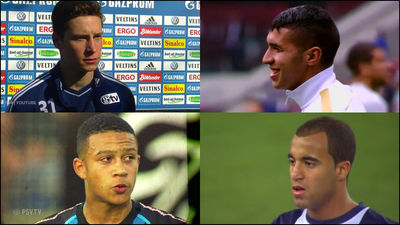 It will be held from 12th June to 13th July 2014World Cup Brazil GamesI cut the remaining three months. Whether the champion Spain will win the World Cup successive, whether Brazil of the tournament host country will show off or whether the competition dark horse will fulfill his first victory ... ... just imagining the way of the tournament excited Although it is a thing to do, I tried choosing young athletes of each country which seems to be a big break by showing a wonderful play at the World Cup Brazil Games without permission by a judgment criteria full of dogmatism and prejudice.

◆ Belgium: Zakaria · Bakari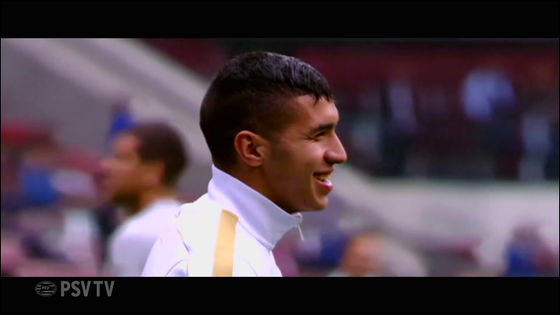 Nationality: Belgium
Affiliation: PSV Eindhoven
Age: 18 years old
Position: Midfielder

Prestige of the NetherlandsPSV EindhovenZakaria Bakari belonging to the age of 18 years old born January 26, 1996. It is a nova of expectation that fulfilled the professional debut in the 2013-14 season and has been convened to the Belgian delegation as it is.

While it is small, it combines superior technique and speed, and we will try to breakthrough aggressively one to one.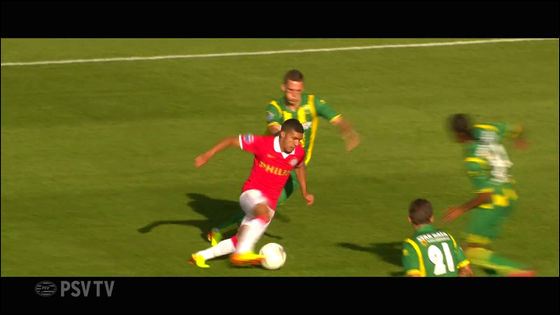 Such Zakaria · Bakari player's play can be seen in the following movie.

Zakaria Bakkali: wervelwind op de flanken - YouTube


◆ Colombia: Luis Muriel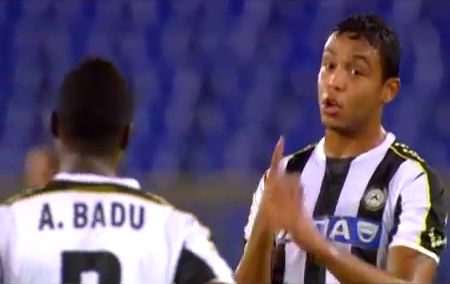 Nationality: Colombia
Affiliation: Udinese
Age: 22 years old
Position: Forward

Colombia representative of the same group in Japan and the preliminary rounds are absolute ace of the teamRada Mel · Falcao injuredIt has become a desperate condition to participate in the World Cup. Luis Muriel may be able to get the chance instead of Falcao like that for Colombia.

The team he belongs to is Italy · Serie AUdinese, He is Serie A's in the 2012-13 seasonBest Young Youth Player of the Year awardIt is a masterpiece that won the award.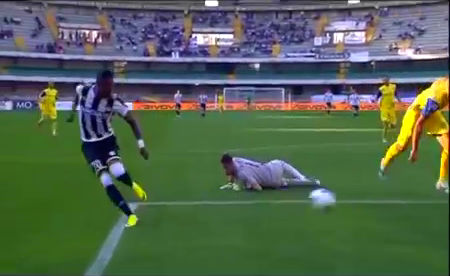 We have decided 8 goals in the league, the cup match and the European league this season, but often I will participate in substitution with the team's absolute ace, Antonio Di Natale, and if there is anything to break It is also a point that it is a likely player.

Such Muriel is a striker with a sense of olfactory and speed to small goals but excellent.

Muriel scalpita, Î pronto al rientro - YouTube


UDINESE CHANNEL - Il profilo di Luis Muriel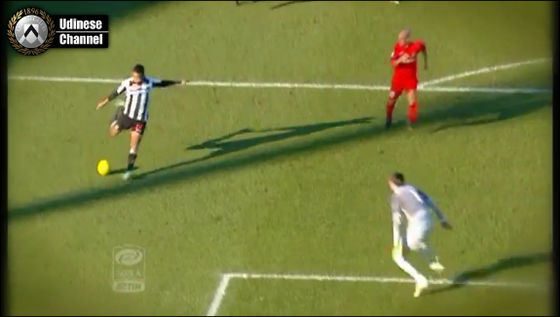 ◆ Netherlands: Memphis · Depoei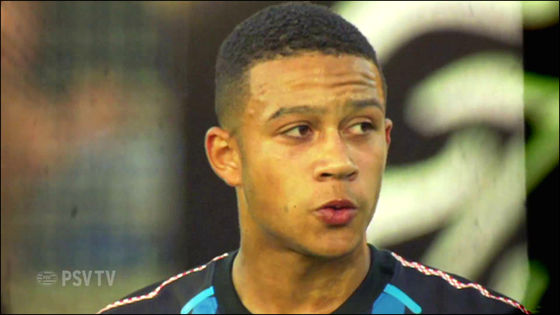 Nationality: Netherlands
Affiliation: PSV Eindhoven
Age: 20 years old
Position: Midfielder

Member of the 20-year-old winger who won the national team's match in the Netherlands vs. Turkey match in October 2013 for the first time is Memphis De Payy. He is a pleasure winger like his brother Marc · Auermermasse and Arien Robben, and also has a powerful right foot. As a weak crown 20 years old, she was named a member of the Netherlands with a celebrity, and it was held on March 6French match against the NetherlandsI also participate in.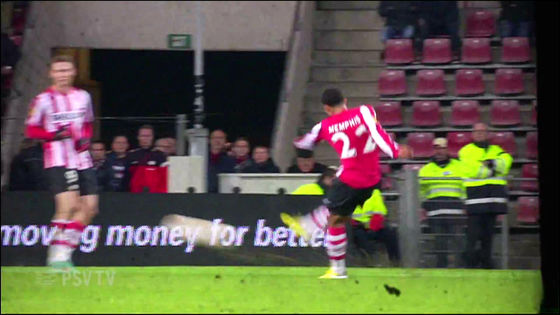 You can see the play of such Memphis / Depay player in the following movie.

Memphis Depay: talentvolle buitenspeler - YouTube


Memphis Depay: 90 minuten lang dreigend - YouTube


◆ Switzerland: Granit Shaka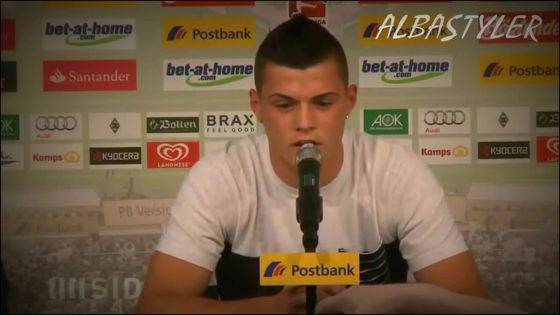 Nationality: Switzerland
Affiliation: Borussia · Moenchengladbach
Age: 21 years old
Position: Midfielder

Germany'sBorussia MoenchengladbachThe 21-year-old young commander belonging to Granit Shaka. He has been convened to Switzerland from 2011, and at the age of 21 he has already played 23 games with the Swiss national team and has a number 10 on his back. It is a player who can maintain a body by defense, who has an accurate pass and intense left foot shot.

Granit Xhaka ● M'Gladbach Switzerland ● 2012-14 - YouTube


◆ Brazil: Lucas Moura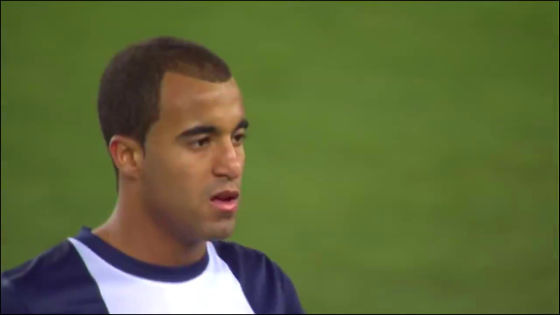 Nationality: Brazil
Affiliation: Paris · Saint-Germain FC (PSG)
Age: 21 years old
Position: Midfielder

To the national team of Brazil, host countryFC BarcelonaNaimaru (22 years old) belonging toChelsea FCThere are players who are active at the young age as the mainstay of the national team, including Oscar (22 years old) belonging. It is Lucas player who can not deny such a feeling of being lagging behind them, but its potential is wonderful, in 2013Transfer to PSGIt was reported that the transfer money generated when doing it was 45 million euros (about 5 billion yen at the time at that rate).



Such a weapon of Lucas player is overwhelming dribble speed. You can tell how horrible dribbling is by looking at the following movie.

PSG - OM (2-0) The INCREDIBLE Rush of Lucas Moura! - 2013/2014 - YouTube


◆ Germany: Julian Druscheller



Nationality: Germany
Affiliation: Schalke 04
Age: 20 years old
Position: Midfielder

Schalke 04 who made a top team debut at the age of 17 and 117 in 2011 Hope of expectation is Julian Draclar. In 2012 he was convened to the German national team and his national team's debut has already been completed. Spanish giant Real Madrid is outstanding, as it is a long body but excellent in speed and technique, even passing out and also striking an intense middle shootConcise acquisitionIt is said that it did.

JULIAN DRAXLER | Goals, Skills, Assists | Schalke 04 | 2013/2014 (HD) - YouTube


Draxler wird 100! - YouTube


Such Dr. Ducsler is Japan's national team Atsugi UchidaGood relationshipIt is also famous.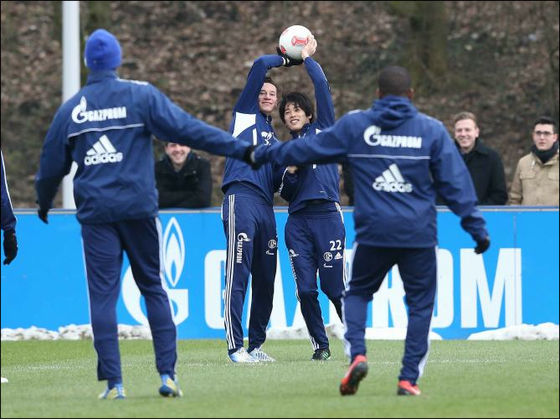 In addition, Mr. Mourinho who is the coach of Chelsea FC is a member of the Brazilian World Cup's Ichioshi young players Eden Azar of Belgium, Rafael Vallin of France and Neymar of BrazilCitingis.