I ate "Shrimp Katsu Burger" of Moss who resurrected from suspension of sales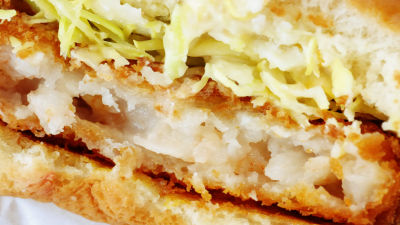 Due to the global shrimp shortage"Tenkonori Tanna" finished selling top bowls, shrimp and soba etc.The discontinuation of the menu using shrimp in the eating and drinking establishment etc. is done, such as doing. Mos Burger also paused the sale of "Shrimp Katsu Burger" at the end of 2013, but renewed on February 25 (Tue). I was going to Mos Burger at once because it increased the texture of the shrimp crisp and the ingredients that made it as rugged and added Americaine sauce.

~ Upgrading ingredients of prawn cutlets and tartar sauce ~ Standard product "Shrimp Katsu Burger" renewal Launch on Mos Burger nationwide from Tuesday, February 25
(PDF file)http://www.mos.co.jp/company/pr_pdf/pr_140129_1.pdf

Arrived at Mos Burger.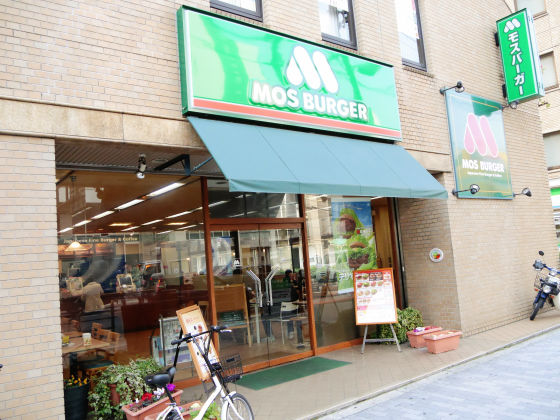 I will place an order in the store.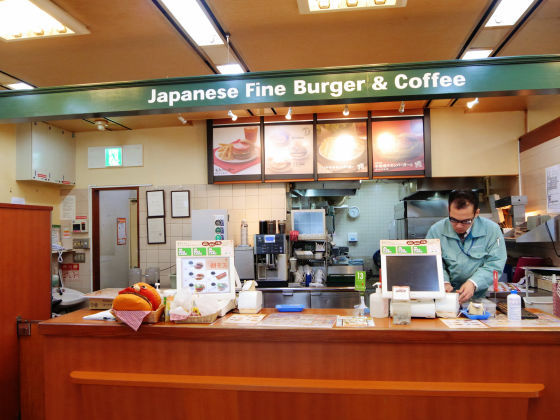 Since I went there on the morning of the day of sale, there was no prawn cutlet burger in the menu, but as I heard from the store clerk, I will handle it as it is already dealt with.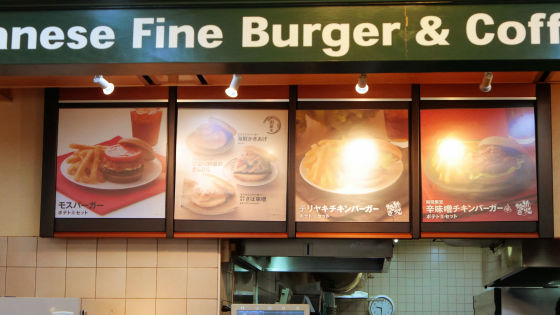 Shrimp Katsu burger (360 yen including tax) arrives in about 5 minutes.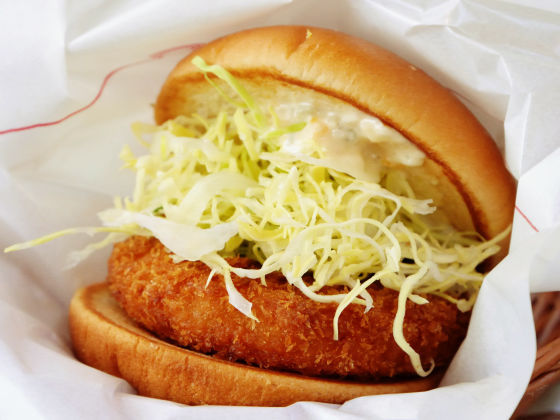 From the side, you can see that there are plenty of shredded cabbage.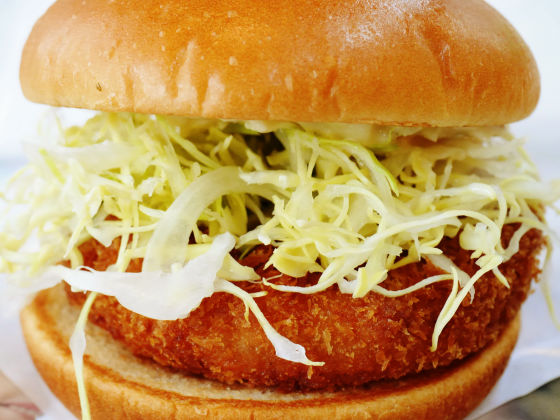 Buns use standards like those used in hamburgers.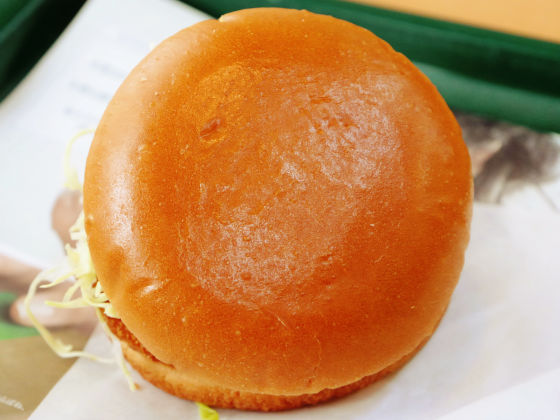 Take the upper buns and you can see the tartar sauce.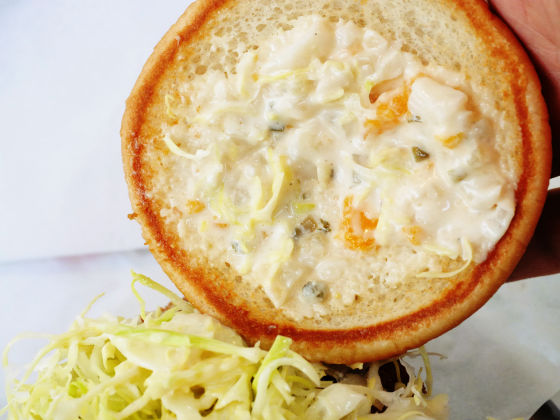 Tartar sauce contains eggs, onions, pickles, and further Americain sauce.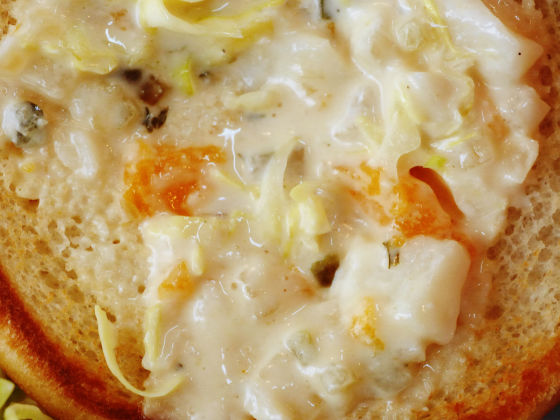 There was no sauce etc under the lower buns, but the oil of shrimps was soaked in.



I will bring it in my hand and eat it.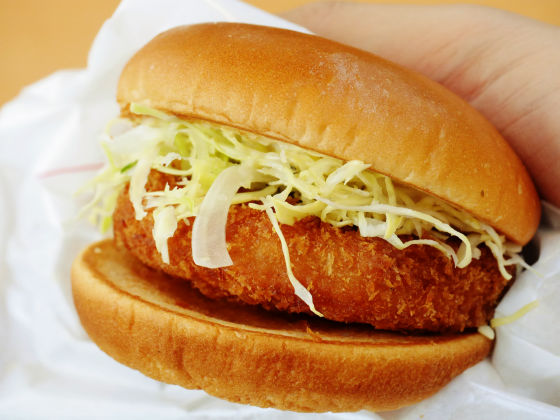 A good combination of tarutaru sauce and shrimp with a classic combination is good, and shredded cabbage is also good compatibility. Finished with delicious cabbage and crispy crispy shakijaki and crispy clothes / shrimp prepuri. I could not feel the taste of Americain sauce that should be Uri.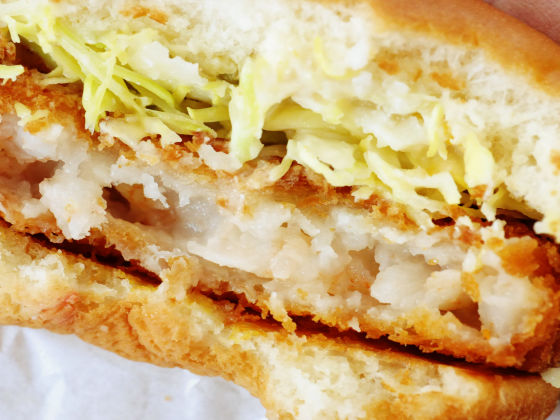 Due to the sharp price of shrimp due to global shrimp shortage, there was concern that quality of shrimp prawns are falling or the amount is decreasing, but there is no such thing, especially the impression changes greatly both in quality and quantity There was not.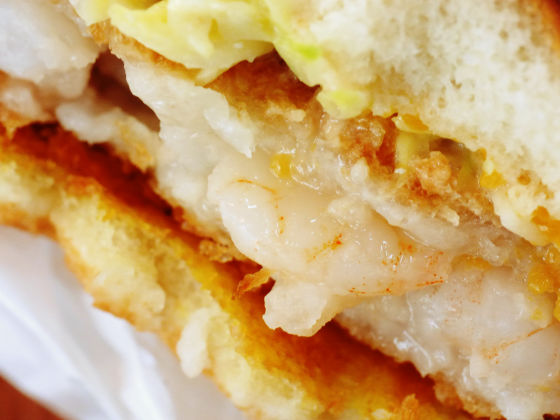 The shrimp crusher burger that was revived this time is not limited to the term, it means that it will return to regular sales as a regular menu.