Interview with Martin Scorsese of "Wolf of Wall Street"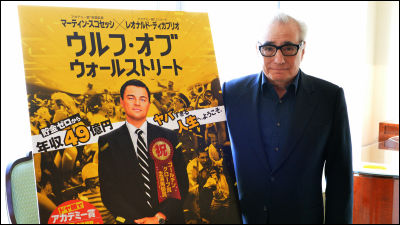 A nonmanual but 26-year-old established a securities company, a real person who earned 4.9 billion yen in annual incomeJordan BelfortThe movie depicting the life that is overly terribleWolf of Wall Street"ofMartin ScorseseSince the director came to Japan in advance of film release,Leonardo DiCaprioAnd photographing privacy story etc. I interviewed directly and asked.

It does not describe the part that touches the core of the story, but please be careful for those who say "I do not want any previous information about story lines before release".

Movie "Wolf of Wall Street" official website
http://www.wolfofwallstreet.jp/

GIGAZINE (hereinafter, G):
How did it end up becoming a movie of the story that Jordan Belfort came out?

Martin Scorsese (hereinafter referred to as Scorsese):
"Wolf of Wall Street" is the work that Leonardo DiCaprio starring warmed for many years, the script itselfTerence · WinterI am working on it. Leo had a very strong passion for the role of Jordan Belfort, and he always wanted a movie.Robert De NiroSince I knew that the work that Leo's actor has strong intention was a special thing from the experience of working with a wonderful actor, so I wanted to finish the movie soon, It took a while to figure out how you can differentiate it from other works if you upload to the subject matter of the work.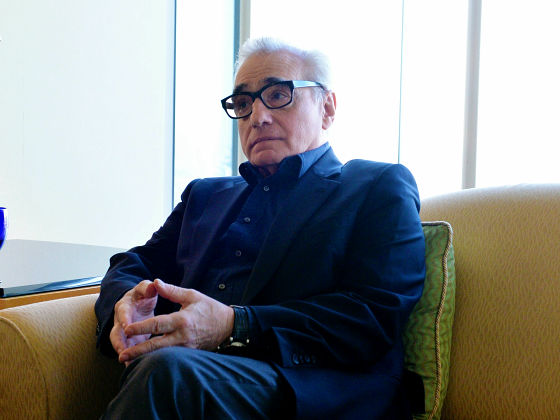 G:
The previous work "Magical invention of HugoWolf of Wall Street was a movie that included extreme content such as sex, drugs, money, in Japan it was not "18 ban" but " 18 forbidden + ", but is this aimed?

Scorsese:
The extreme content of this work is because the original story had extreme nature. I think that it was good that I took this work after "magical invention of Hugo". Wolf of Wall Street takes a long time of 5 to 6 years from the start of production to completion, but because of this period, I was able to afford to freely think about how to shoot extreme scenes . It was a challenge for me whether to show it more erotically, to draw it factually and objectively, or to show the work.

G:
Is there any scene that seems to be "unexpectedly good" in the work, that is, the scene that resulted in feeling that it was "wonderful" although it was a different content from what I was thinking or planning?

Scorsese:
That was the case for most scenes. When an actor gets used to the role he plays, he acts freely without feeling much restriction. There were restrictions in the details, such as whether to move the camera or not to move it, but like myself, I myself did not feel restrictions in shooting. The feature itself of Wolf of Wall Street itself contains many open elements, so I took a picture as if nothing seemed to happen even if I said.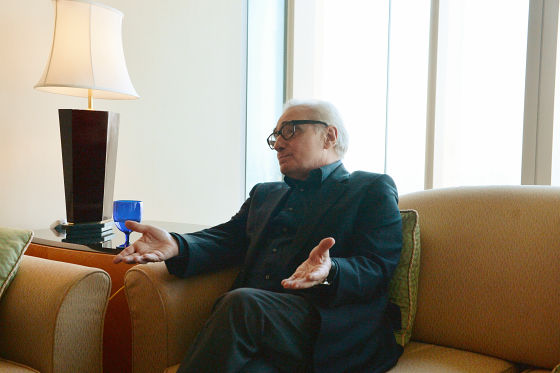 G:
So, was there a lot of scenes of incorporating ad lib into acting?

Scorsese:
Well, there were quite a few. Editing work was done by Selma Squawn Maker, which I have been doing work since about 1980, but it took a long time to edit because there were many parts that I had to cut.

G:
So, what is the point that it was difficult to actually shoot than you imagined?

Scorsese:
It was hard to shoot any scenes (laugh) The most difficult part is ...... It is a scene where DiCaprio puts her daughter on it and makes the car back with amazing momentum. In addition to the dangerous scenes there were small girls, so we had to pay close attention to safety. There were many other difficult shots continued, but in the end the shooting ended on schedule.

G:
I see.

Scorsese:
There are two scenes where Leo makes a long speech in the work, and the scene was also very difficult to shoot. Considering the difficulty of shooting, eventually I took the scenes of the two speech at the end. In addition to requiring tremendous energy for Leo, the problem of hurting the tonsils has also occurred. So, instead of shooting two scenes in one day, we shot a day off between the two.

G:
A list of a tremendous number of songs flowed through credit titles, but did the director do the selection?

Scorsese:
I agree. I chose all the songs used in the movie. Randy · poster and lobby · Robertson will make suggestions for songs, but I do all the selections actually. Especially Robertson got a lot of ideas such as "Boat scene like this is not good". The songs used in Wolf of Wall Street are based on early American blues. I thought that vagueness or vulgarity that America 's early blues have might match well with the work.

Also, when I get up I always listen to the satellite radio Serious X. Em is a program that is being broadcast,Lou ReedThere are songs around 1945 and it has been affected there too.

G:
In the work, I thought that it was exquisite to produce a gap by shedding pop music in extreme or serious scenes. Are there any tricks when choosing songs different from the atmosphere of the scene?

Scorsese:
When I choose music, I will first consider the rhythm that the song has or mood. In some cases, while shooting, I think about songs that match that scene, but when you look at what you actually shot, there are times when the songs you envision do not match. At times like that, I may find matching songs while listening to similar songs as I imagined. However, in most cases, in order to attach strength to music with respect to the actual scene, it is often to select songs that produce a different atmosphere from the actual scene. My life was always with music, so even when crazy things happened, music with the atmosphere opposite to that was flowing in my head.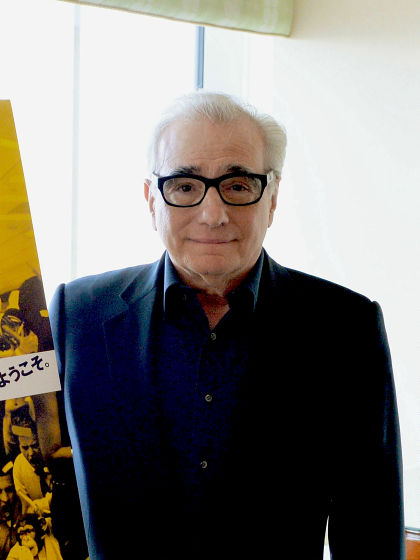 Scorsese:
The meaning that the lyrics of the song have is one of factors to consider when selecting music. I used it at Wolf of Wall StreetHowlin Wolfof"Smoke stack · Lightning"Or"SpoonfulIt corresponds to that song such as. It comes out in the spoonful's lyricsspoonThinking about what is in, diamonds, love, or heroin, we chose this song. The song lyrics may fit the scene of the movie.

G:
Paramount stops movie distribution on film and shifts to full digital distributionDid. The director is a documentary film depicting the transition from film to digital "Side-by-Side: From film to digital cinema"I talked about affection for the film, please tell me the direct opinion of the director about the transition to digital.

Scorsese:
Of course I love the film. However, it is a fact that film distribution has stopped. Just because film distribution is over, I can not stop movie production. Instead, we have to think about what we can do with digital technology. It is only celluloid, which is the material of the film, that can be preserved for more than 100 years without being damaged, as a human being engaged in the work of photographing and storing the film. It can be said that there is no durability for digital which does not physically store. So, the future challenge of digital transition will be "how to preserve digital photographed work for a long time". George Lucas sets the transition from film to digital as "10 years dark zone"I expressed it. We accept and use new technologies, but there are parts that we do not know how much digital technology will continue to evolve.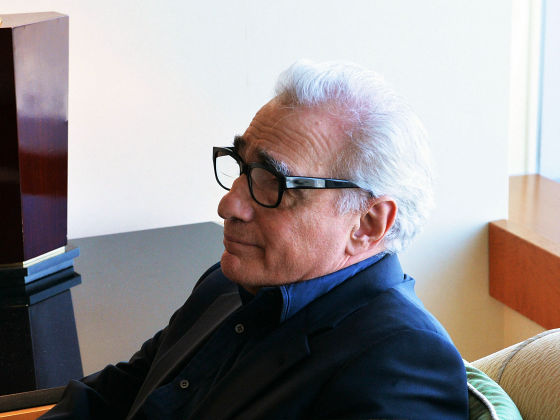 Scorsese:
Wolf of Wall Street was distributed digitally, but most of the shoots were filmed. Digital shootingALEXAYaCanonYou used the camera. There are uncertain factors in digital, but that is also an interesting point. However, I will film the next film with film.

G:
Does that mean that the director himself is preferring film filming rather than digital?

Scorsese:
I agree. But, I have to take a movie and tell stories to people. The technology that can be used for that purpose is digital. The world of painting has undergone a change many years ago when a new technique was born. Perhaps the same thing can be said for movies.

The movie "Wolf of Wall Street" is released January 31, 2014 (Friday). Director Martin Scorsese has made Wolf of Wall Street a radical work of humor while being extreme, and also showed considerable attention to the songs used in the work. Also, starring Leonardo DiCaprio is the last appearance of this workDeclare temporary holiday of actor industry, And tags with Scorsese, who will be the fifth time at Wolf of Wall Street, are likely to pay off for a while.