What is the reason why the model "iPhone 4" about 4 years ago in India is resold?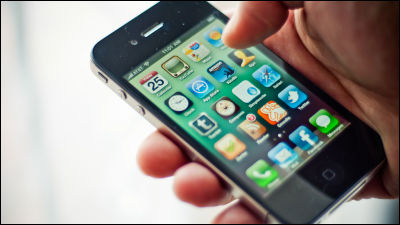 ByJorge Quinteros

By the end of September 2013IPhone 5sWas released,Appears for people who line up at the Apple Store 10 days in advance to buy iPhone 5sOrOn the release date is a matrix in various placesI was able to do and showed overwhelming popularity abundantly. Instead of iPhone 5s that is Apple's latest smartphone, it was sold approximately four years agoIPhone 4It seems to be sold again in India.

Confirmed: Apple has re-launched the four year old iPhone 4 in India [Update] - Neowin
http://www.neowin.net/news/rumor-apple-to-re-launch-the-four-year-old-iphone-4-in-india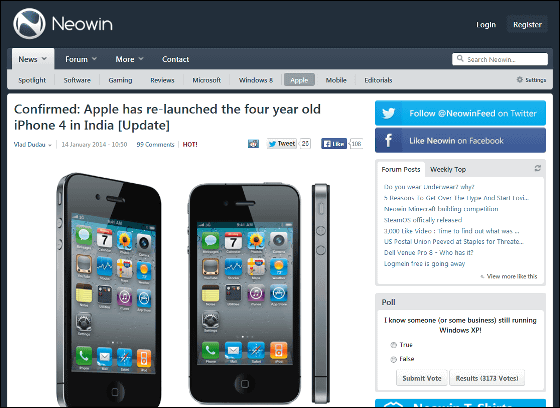 Apple to relaunch 8GB version of iPhone 4 in India as sales lag - Economic Times
http://articles.economictimes.indiatimes.com/2014-01-14/news/46185531_1_iphone-apple-spokesperson-market-share



Indian on January 14, 2014Economic TimesAlthough it was reported that "iPhone 4 will be resold in India" as information obtained from a certain industry source,Neowin"It was a very absurd strategy that Apple, which sells a cheap version of iPhone 5c, will launch more inexpensive devices beyond India," he denied this rumor. But as reported by the Economic Times, in IndiaIPhone 4 8GB model resale at about 23,000 rupees (about 40,000 yen)It was decided to be done.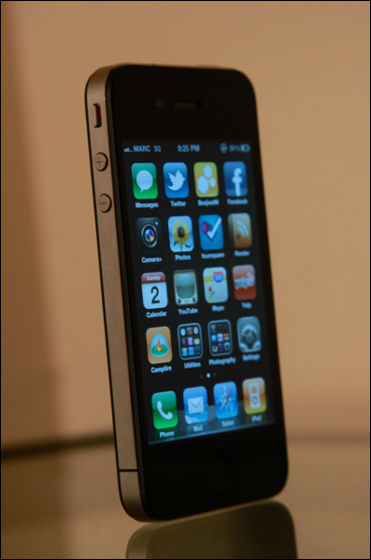 ByMarc Flores

The latest iPhone 5s and inexpensive iPhone 5c seems to be avoided from the user because it is too high in the Indian market and the person who runs the retail store says, "In India it is relatively cheaper than the other iPhones to iPhone 4 There is still more demand.The number of iPhone 4's 8GB model sales has been sold enough to compete with Samsung handsets at the Indian market, "he says on the local circumstances.

The share of Apple terminals in the Indian market seems to have recorded 4% from October to December 2012, but it decreased to 1.4% from January to March in 2013 about. Meanwhile, at the same time Samsung has expanded the share of smartphones from 33% to 42%.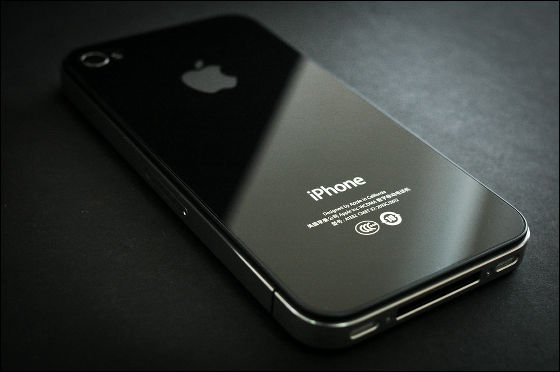 ByMacDX 1

Although Apple, who was impressed by the drop in market share in the Indian market, had to gather inventory of iPhone 4 which had already stopped manufacturing and resell it in India, but as this strategy was pointed out by Neowin Will it become a "ridiculous strategy" or will it help to restore the market share in the Indian market ...?