I tried using LCC "Peach Aviation" which entered Narita ~ Seki space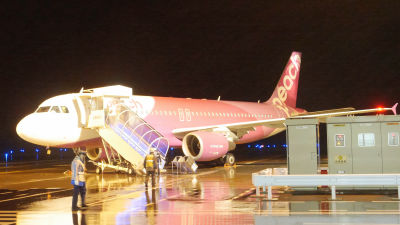 I am in service between Kansai Airport and Narita AirportLCCIn the pastJetstarAlthough it was only in Narita - Seki space from last OctoberPeach AviationHas entered. Peach Aviation not only provides cheap service, but also puts emphasis on in-flight service and design, and since this month it is said that the number of flights that were two flights from this month will increase to three flights, and from Narita airport I tried riding a flight.

【Official】 Peach | Japan's first authentic LCC
http://www.flypeach.com/jp/ja-jp/homeJP.aspx

Peach Aviation has a counter at 1st Floor of South Wing at Narita Airport's 1st Terminal. Please note that the other LCC is the 2nd terminal.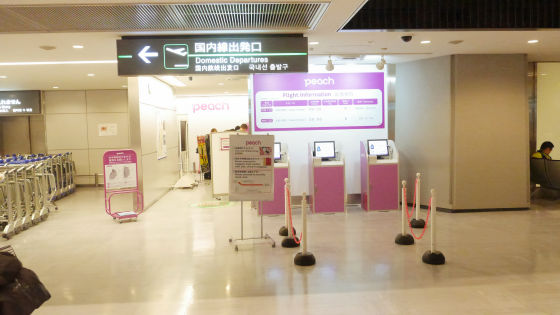 Issuance of the air ticket is closed 30 minutes ago and after this time it can not board an airplane. You can not do online check-in, so be careful also.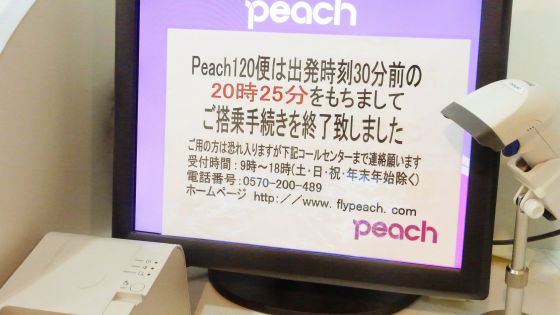 There were many people who left checked baggage.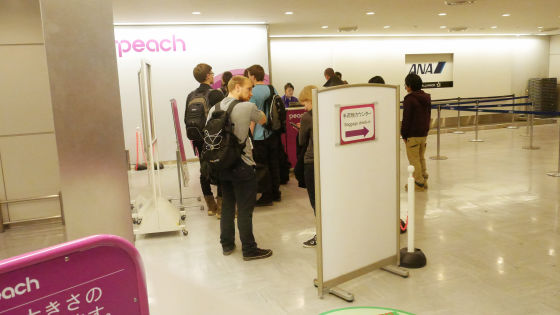 The distance to walk to the departure lobby is slightly longer.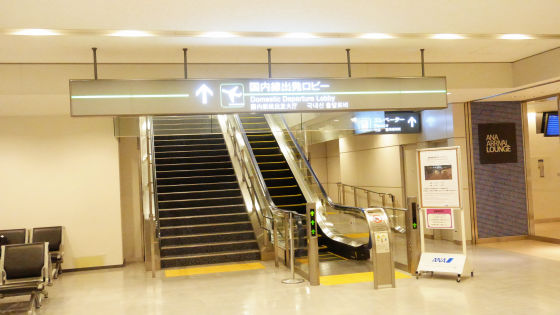 Carry on the baggage check and go to the departure lobby.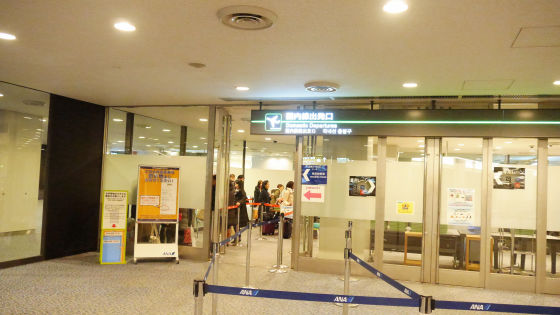 Many people were waiting in the departure lobby. Flight was slightly delayed, but the time of check-in does not change especially.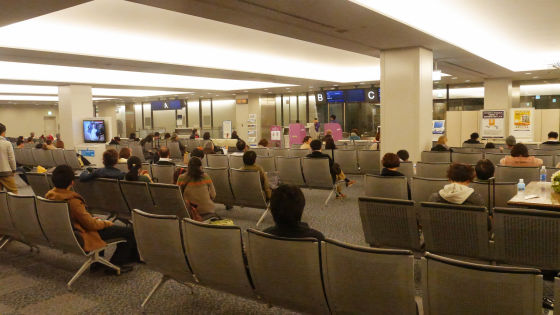 Boarding began and people went to the boarding gate one after another. First of all people sitting on the window were called.



The distance to walk to the plane was rather long.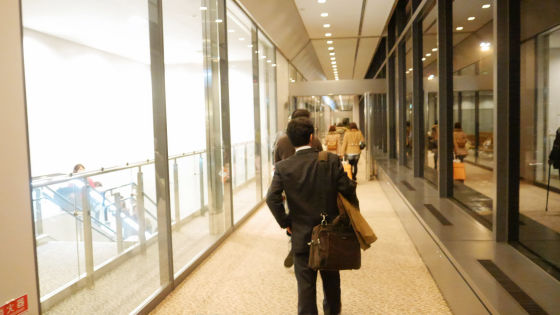 When getting on an airplane ......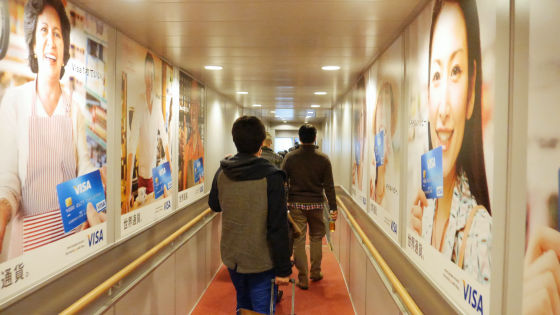 I could see the aircraft a little.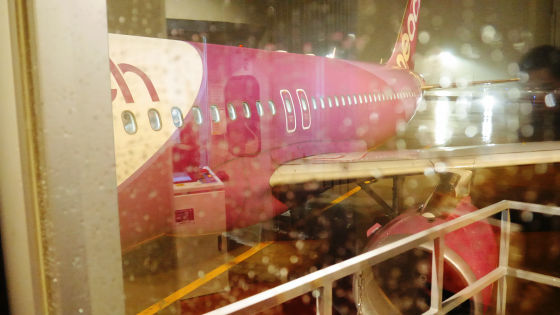 It looks like this when shooting with facing the back from inside the cabin. The passage is somewhat narrow compared to major airline company, almost the same impression as Jetstar.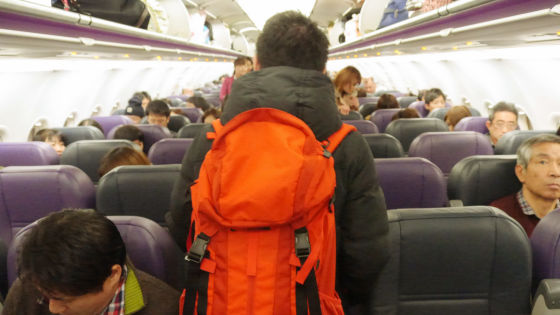 This is taken in the direction of travel. The liquid crystal display is not attached behind the seat.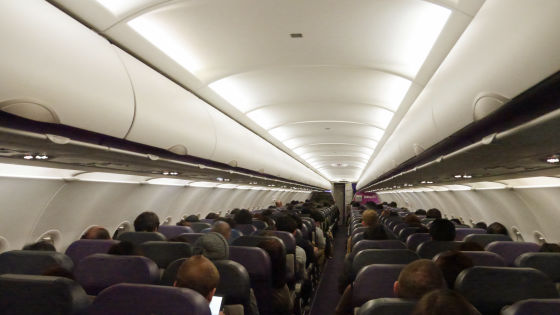 Narrow between the seat and the front seat.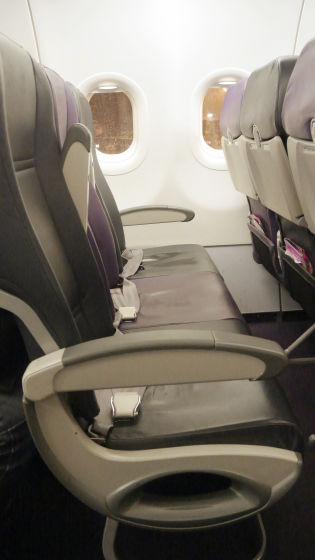 The color inside the plane was a lot of purple which is often used for Peach Aviation.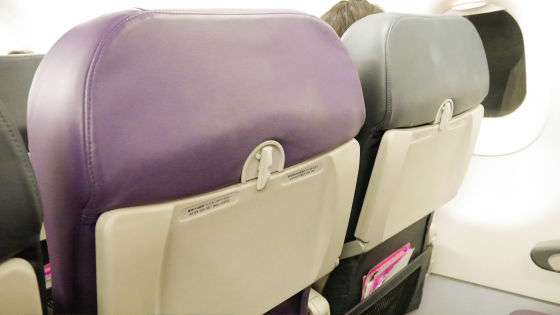 Sitting makes me feel a bit cramped. Since it is before departure, we turn off camera power once. After this the cabin crew gave a gesture and gave a safety guidance.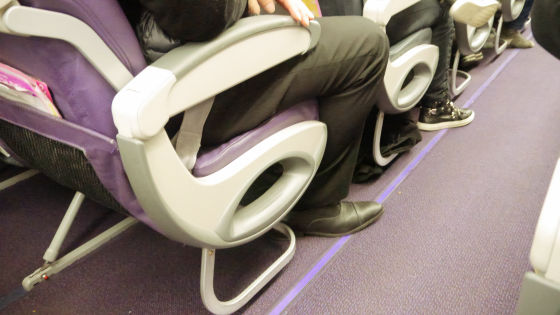 After taking off for a while the belt worn signs disappeared, so I tried to retrieve the bookmarks in the air pocket and in-flight sales information. Safety bookmark and guidance for convenient tickets in the Kansai region ... ...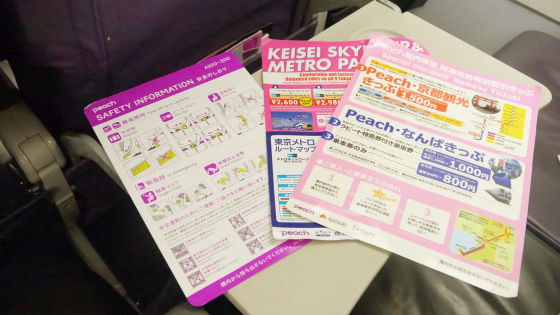 It also includes a brochure for in-flight meals and in-flight sales.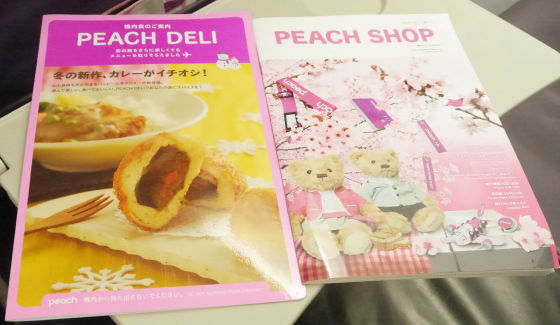 I decided to ask for in-flight sales with a reputation. In addition to orthodox menus such as beer and soft drinks, roast beef bento using Kobe beef that cost 1,900 yen,ThousandOkonomiyaki,Yakiniku TomuraCurry bread collaborated with, Peach named after peach products are handled.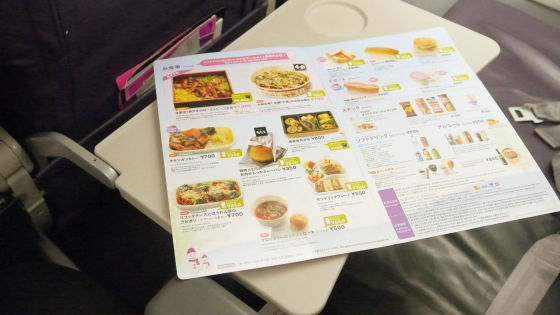 A flight attendant who sells on board came in. Meat of grilled meat was entered at onceCurry bread(350 yen including tax),Peach ice cream(350 yen including tax) ordered. This time for the last flight, the price was 3% discount and total tax included 490 yen.Previously it was 40% discountIt seems it was, but now it seems 3 discount.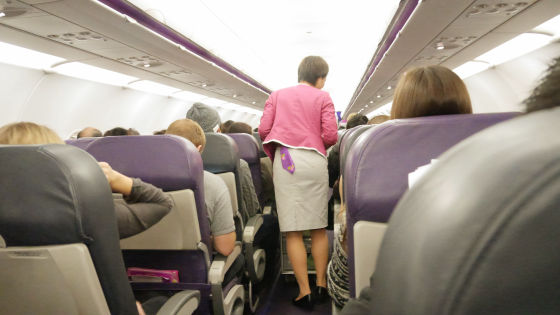 Curry bread with meat of yakiniku-no-meati on the left, Peach ice cream on the right. It takes some time for curry bread to warm up, and an oily smell spreads around the table.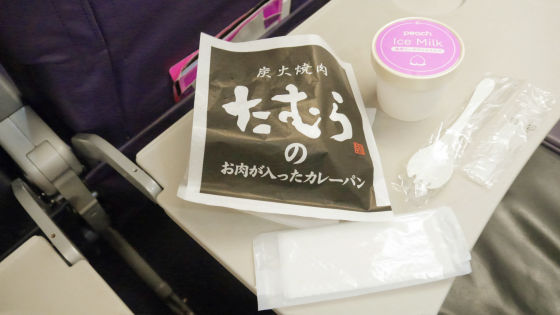 The size of curry bread containing meat of yakiniku-sama meat is the same size as what is on the market.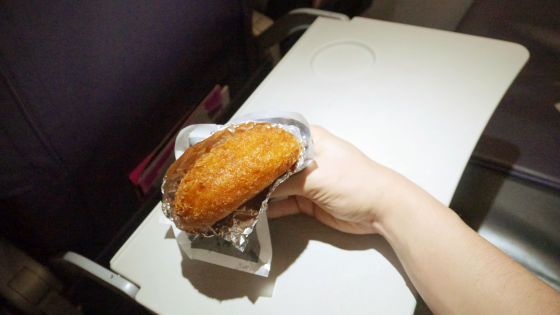 When I try to sniff it spreads with oil in the mouth, it feels a little persistent, but it is a full-fledged curry bread made somewhat dry, one item with a high level if you consider the in-flight meal. However, it should be Uri that "Meat of grilled meaty vegetables entered", but the taste of meat was not felt so much.



Peach ice is pretty simple package ice cream.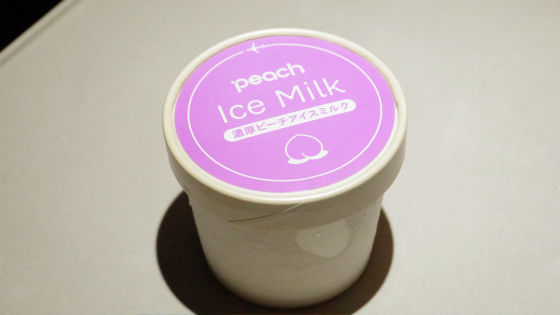 When eating, the taste of milk is a good match for the taste of casual milk. Peach pulp is also included, so there is no perfume so you will taste the peach firmly. This ice cream is also quite high in in-flight meals, so if you like ice cream, you are sure to buy it.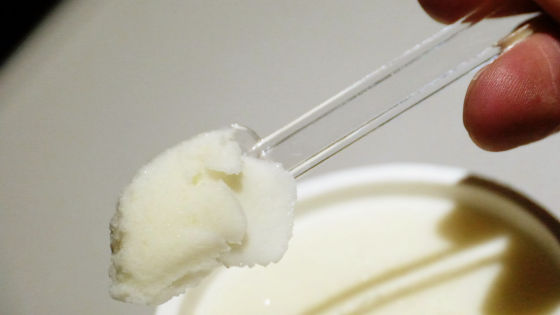 The in-flight sales brochure is a cover of a teddy bear in Peach's uniform.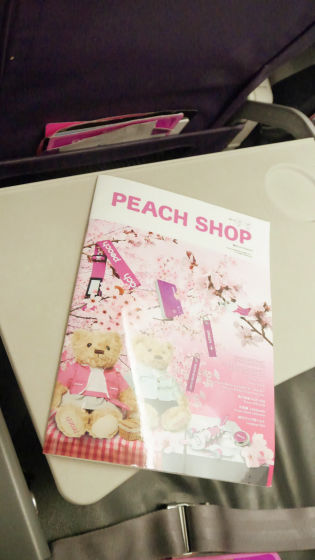 When opening it, miniature models with motifs of whiskey and peach motifs were on sale.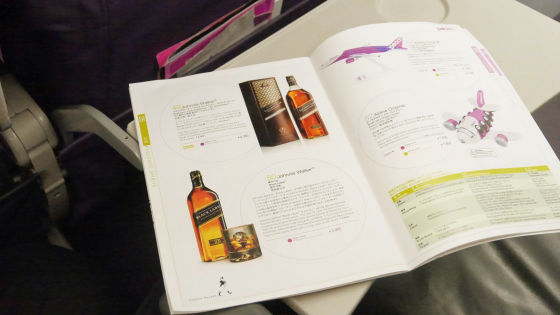 Keihan TrainYaNankai Electric RailwayA great deal of tickets collaborated with were also sold. A ticket with a limited express ticket heading for Namba from the Nanhai airport is advantageous because it can buy a ticket with a standard ticket plus 100 yen and a limited express ticket in the cabin.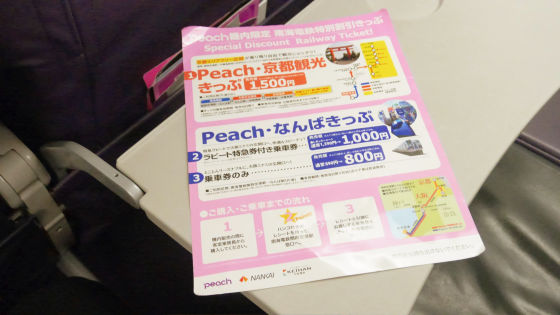 Some of the guests were tired and sleeping because of the last flight. Just because the flight time is about an hour and a half, there may not be much time to sleep.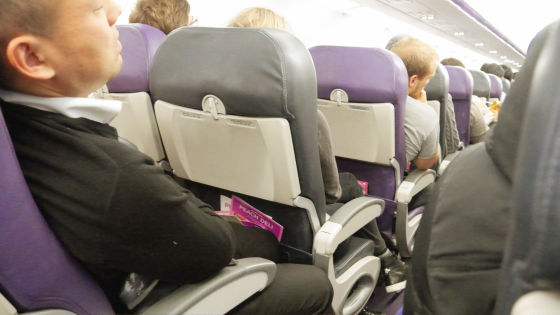 You can defeat the backrest by pushing the button next to the seat ... ....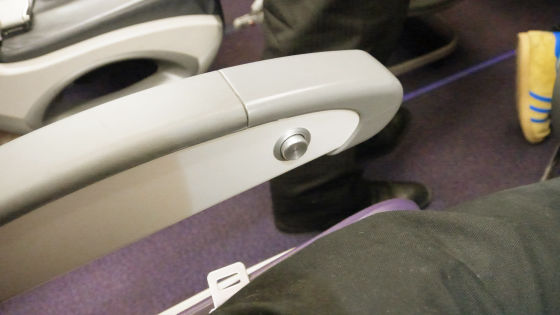 The falling angle was about "almost never collapsed" like a jet start. To sleep, it may be a bit cramped. The belt wearing sign turns on again while you are doing it, and I will let you know that you are approaching Kansai.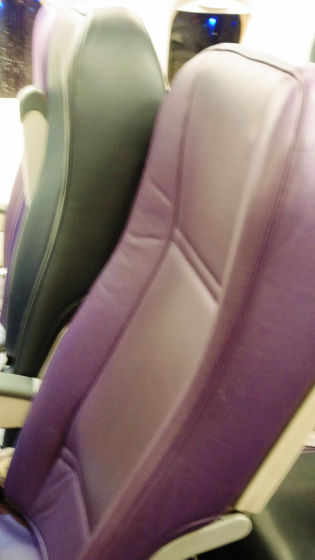 The ride on and off the plane at Kansai Airport was a ramp.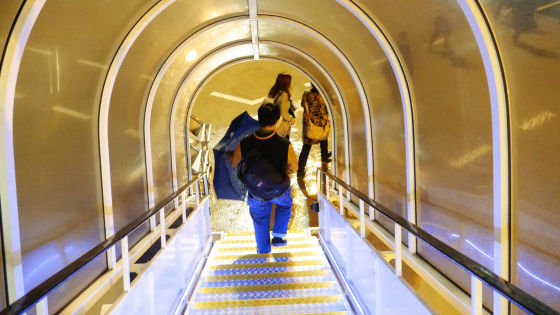 I got off the plane and saw the aircraft.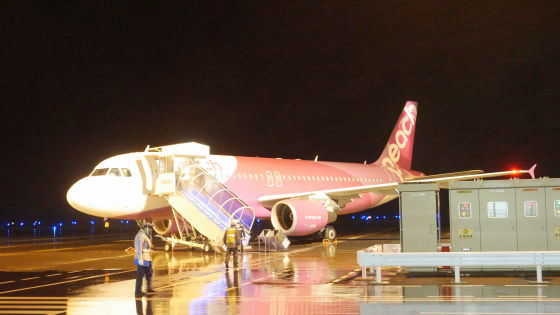 Arrived at the 2nd terminal building newly dedicated to LCC. Although it is new, making it somewhat simple.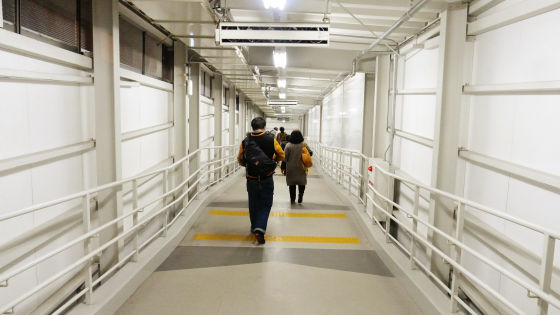 The price was equivalent to Jetstar and the level of in-flight meal was high, so that peach seemed to be higher, but Peach saw call center reception hours from 9 o'clock to 18 o'clock, Several things are inconvenient, such as severe and web check-in can not be done. However, if you use it well, you can move between Osaka and Narita at the same price as a high-speed bus. Because the ticket I bought at the sale this time, the fee which combined the fee of the card was about 4,700 yen, but the fare on that day will be about 12000 yen so use on the day may not have much merit . Also, the last flight will often be delayed from 10 to 20 minutes departure, so it seems better to think about the schedule after arriving at the airport.