I tried "AIR MOS Rice Burger" which is like this when I give Moss Burger Rice Burger with JAL's in-flight meal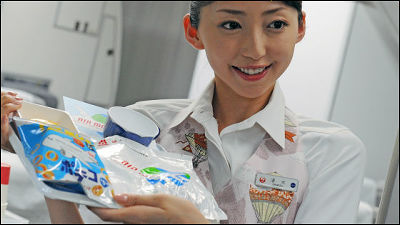 The difference between delicious and non-tasty foods in an airplane is fierce, but for this reason the taste gets dull when the altitude is high, so that the difference in delicate taste can not be felt. Furthermore, the inside of the cabin is dry, which adversely affects the taste of the tongue, and it feels even more bad. Although it can not be cooked with gas fire to make freshly cooked food, but since the cost of airplane is not so cheap, "I am afraid that I am afraid, be patient Please do not do "please.

So, I devised it with a stronger seasoning, trying to make it a proper taste even if the temperature is not high, I have been doing various things, but how much that "Mos Burger" will do my best in the world of such a scuffle OrJAL(Japan Airlines) andMos burgerAs an in-flight meal with a hand in hand with from 1 June 2012 on international flights (except some) "AIR MOS Rice BurgerBy offering a menu called "I actually decided to go eat. It is a feeling that there is a handicap because it eats on the ground rather than on the clouds, but it is hoped for what it really is like.

So, I got on a monorail until the meeting place close to Sugu of Haneda Airport.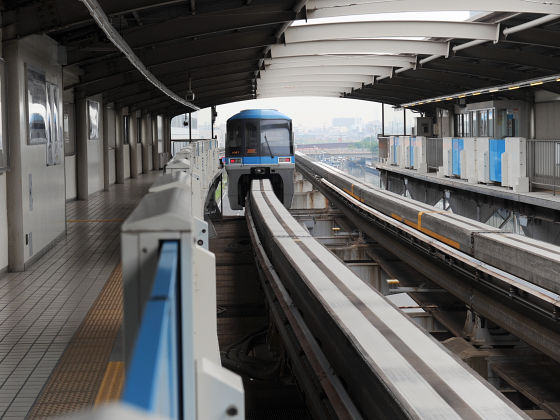 This is the building where the recital will be held.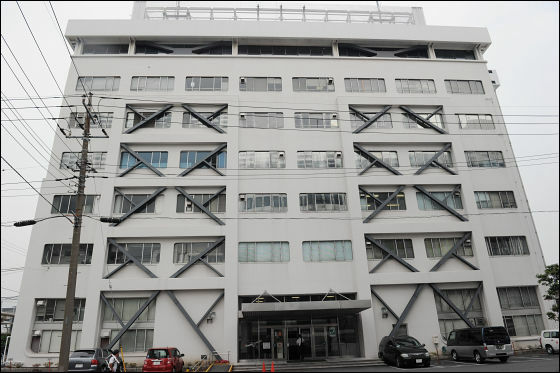 The entrance looks something like this.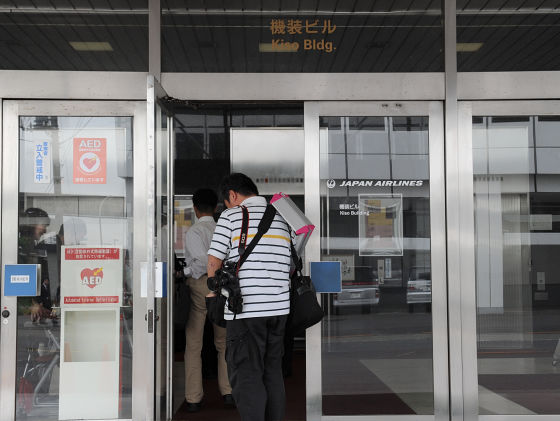 Going to the back ... ....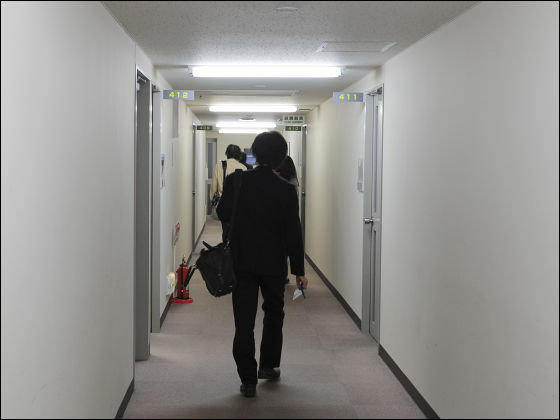 There are photos of old aircraft.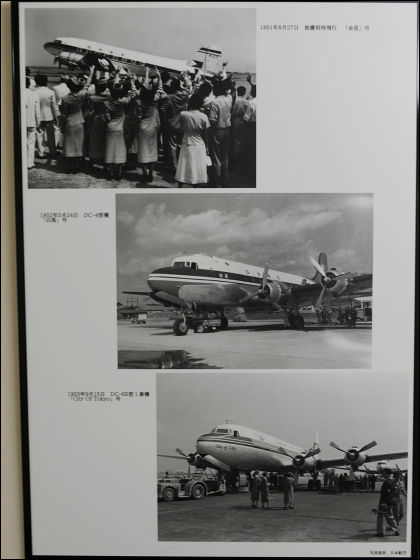 A model is also placed.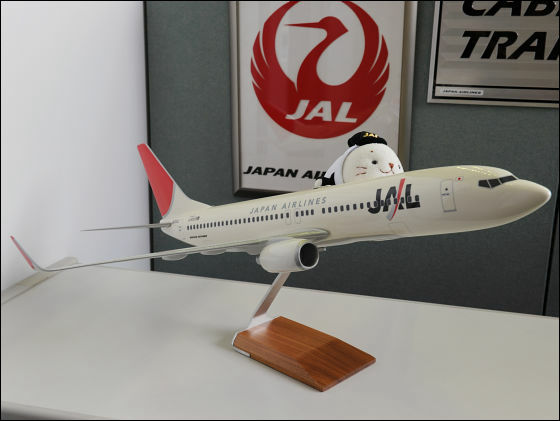 The entrance to the venue is like this.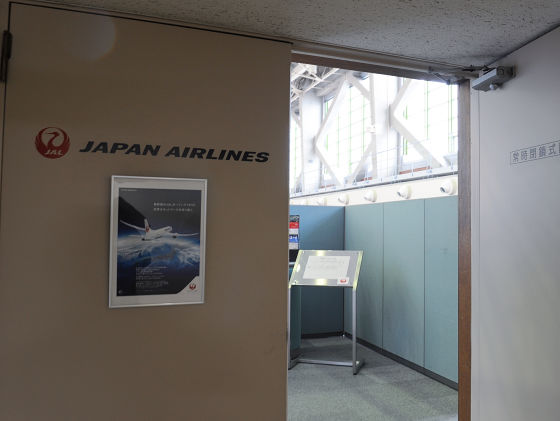 Media people gather in the venue.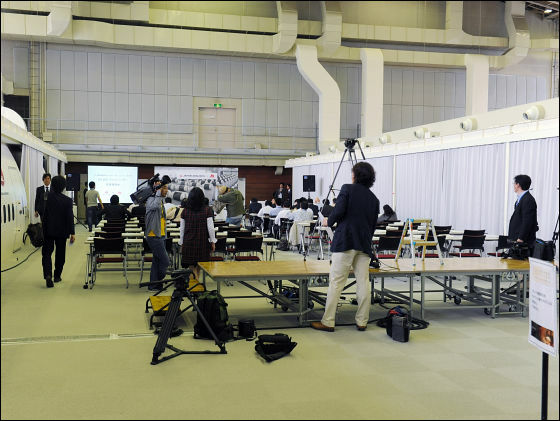 A slide written as "AIR MOS Rice Burger Press Conference".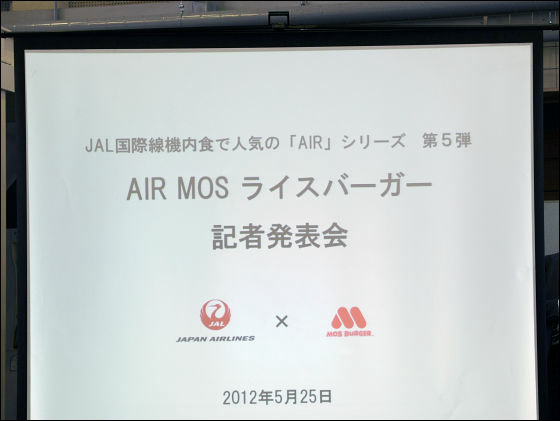 When the greetings by JAL's president Ueki (left) and Mr. Sakurada of Moss food service have finished ... ....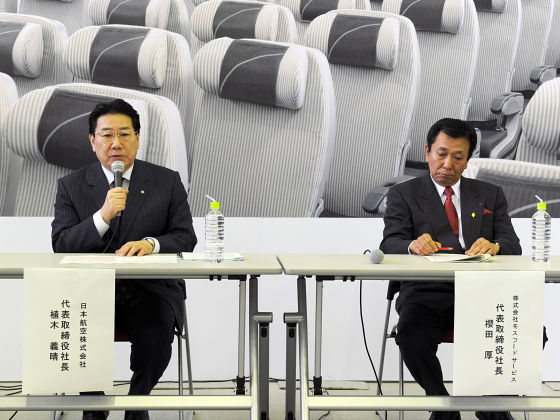 In-flight meals appeared on the same cart that is being used inside airplane cabin.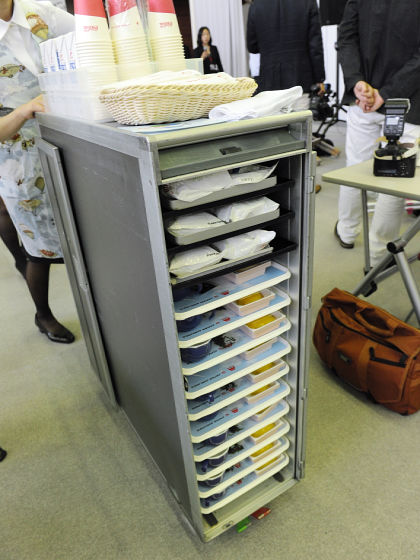 The cabin attendant will give it to the tray.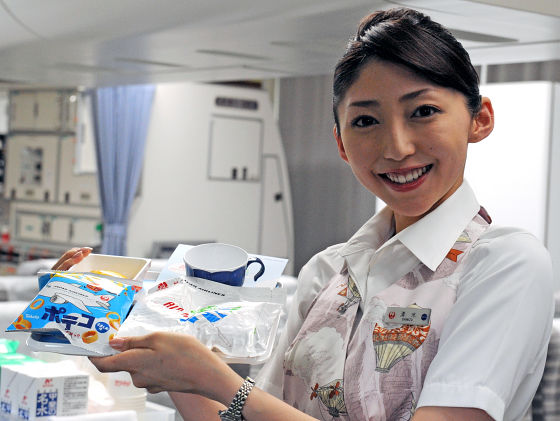 This is the in-flight meal of "Moss specification" announced this time.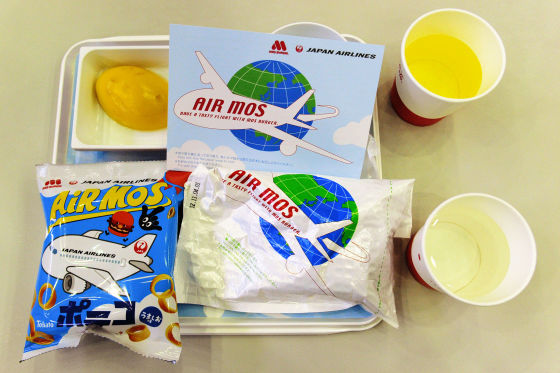 Description of postcard size.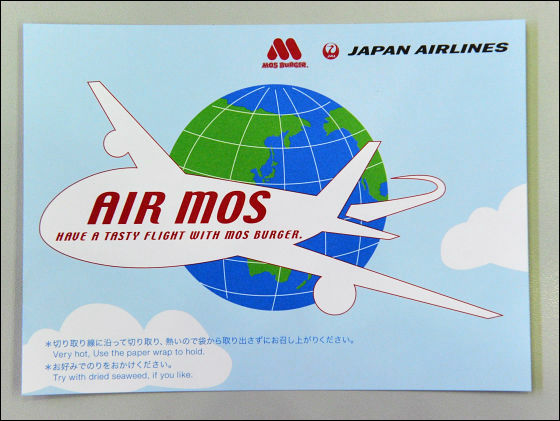 "Welcome to Mos Burger on the sky" is written in Japanese and English.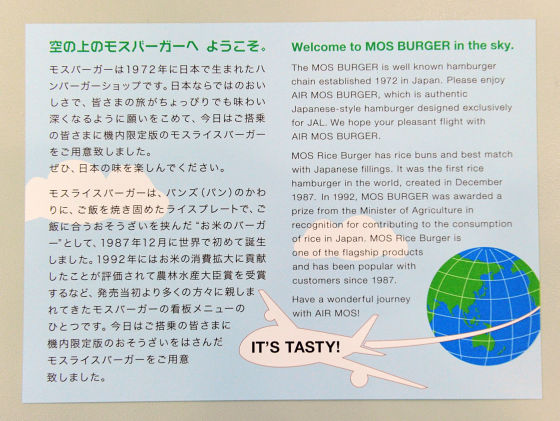 Wether included.



A cup for receiving coffee and tea after meals.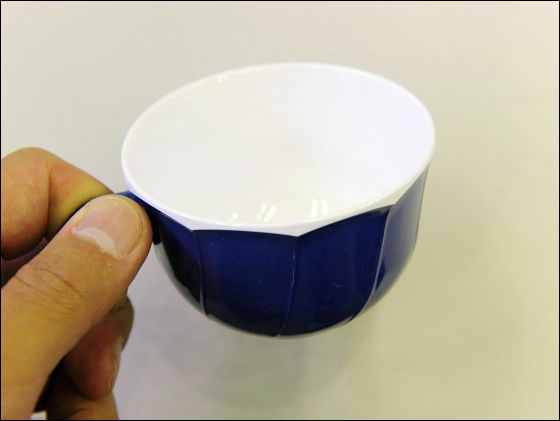 The dishes are made of metal. I will also come with a toothpick properly.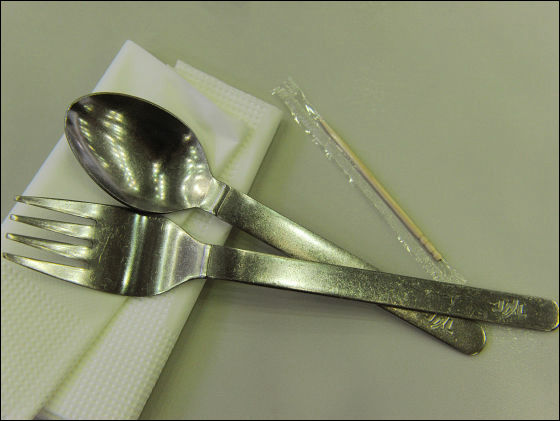 ◆ Rice Burger
And this is the main rice burger. It is a product with a history that was born in the world in December 1987, and as a reality of this time rice burger, there is "Morse Burger KinpiraWhat arranged it.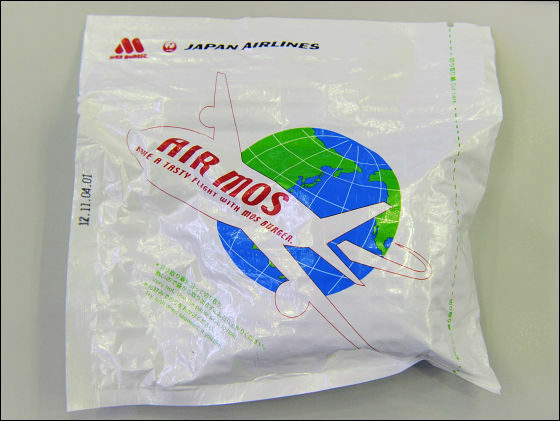 Breaking the bag with "Periperi" opened.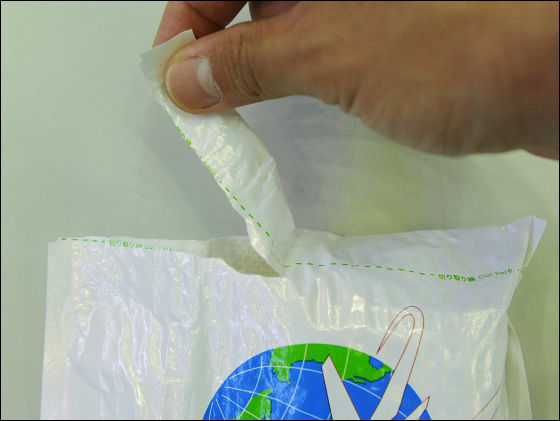 The inside looks like this, burdock · carrot · mushrooms · chicken thighs · lotus roots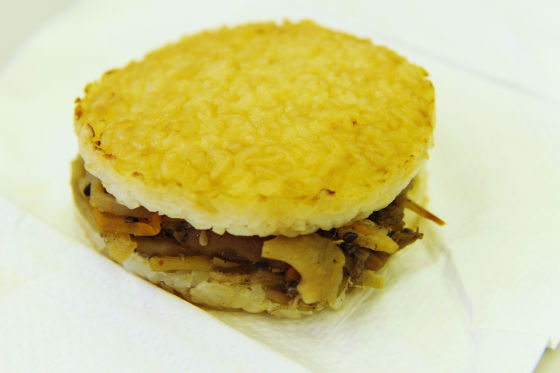 Because we serve as the second meal in in-flight meal, we value importance of eating. The thing is increased by 30% than what is sold at the store.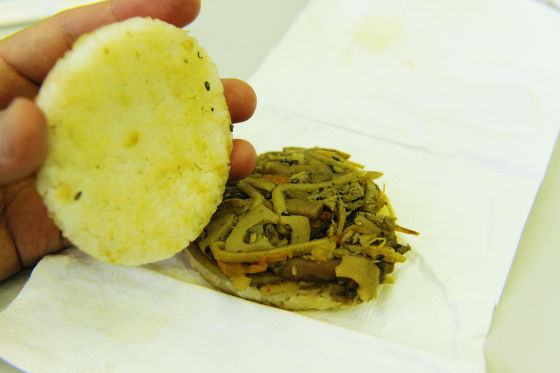 The rice is tightly packed tightly and it is getting hard to fall apart when eating.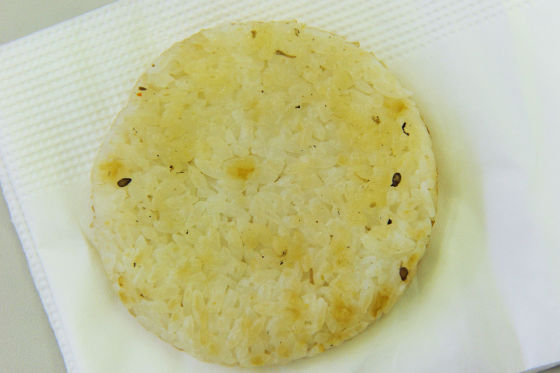 The ingredients in general are "taste soy sauce" mainly sweet egg miso which used rice koji more than soybeans, the sweet taste is tightly attached with oyster sauce, black sesame etc, and it is just like "rice goes on".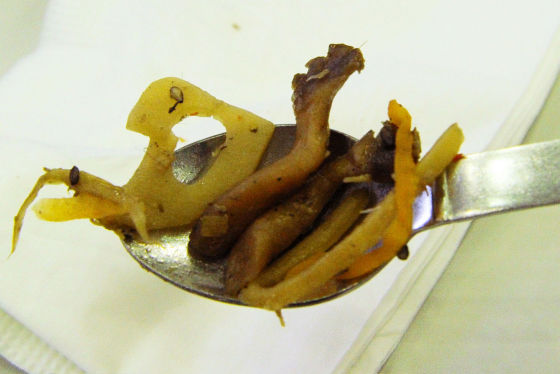 Since the chopped glue that comes in the bag comes with ... ....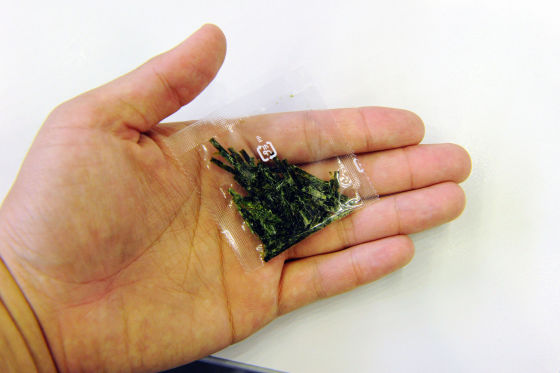 Sprinkle with "Pasachi".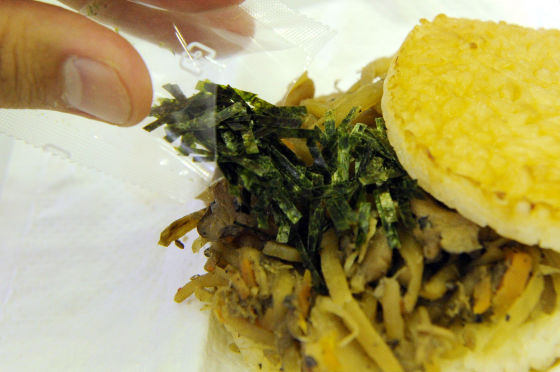 There is almost no worry of spilling it because it can be eaten while putting it in a bag like this.



It has become a taste that makes you feel Japanese cuisine exactly, such as glue aroma, food supplement, sweetened ingredients.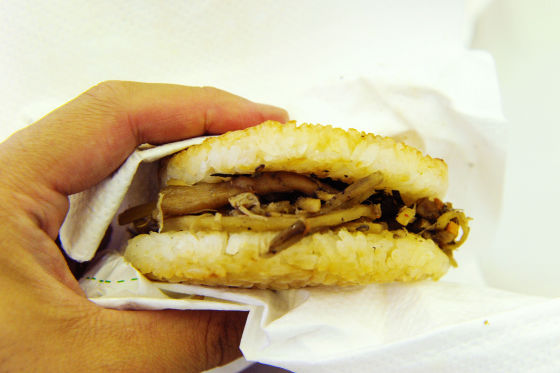 To make it easy to understand how big it is for reference magnitude, I will try to compare it with McDonald 's "Hamburger".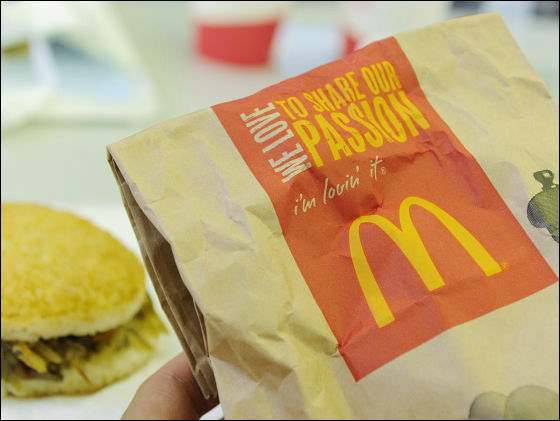 As you can see from directly above, it is almost a small size.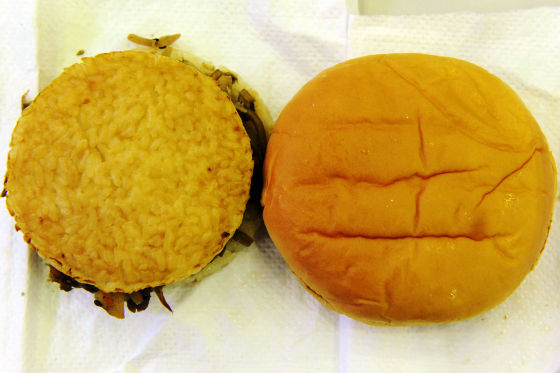 Of course, "AIR MOS Rice Burger" is more dossiered.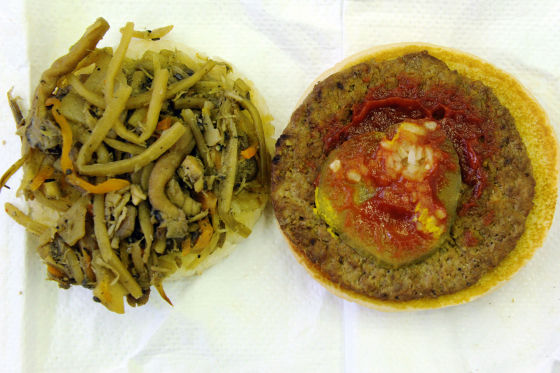 ◆ Side Menu

Besides that, instead of French fries as an in-flight meal-only menuEastern HatoProduced by "Poteco"The original package version comes with.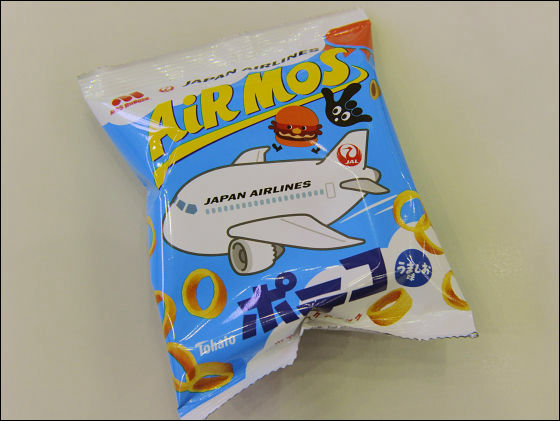 The back side looks like this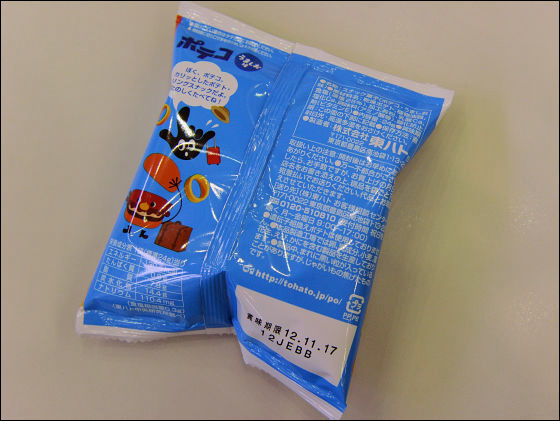 130.4 kcal in one bag.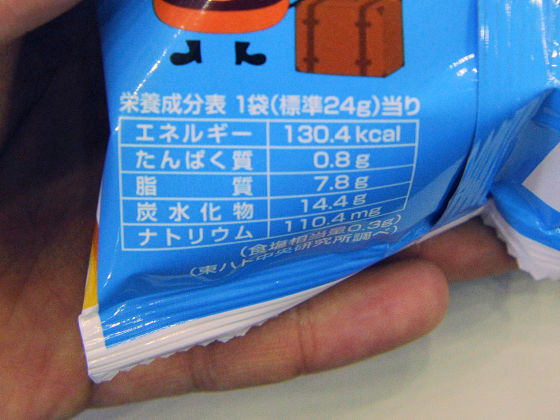 The raw materials are as follows.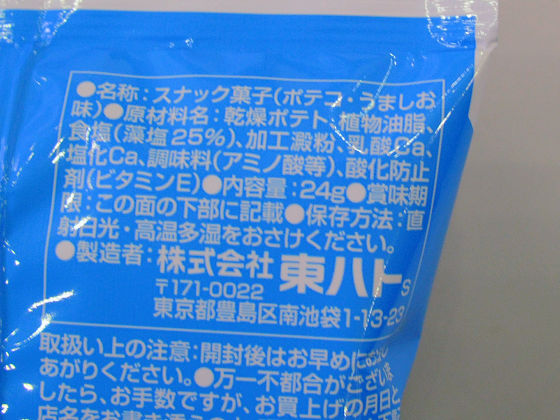 I opened the bag.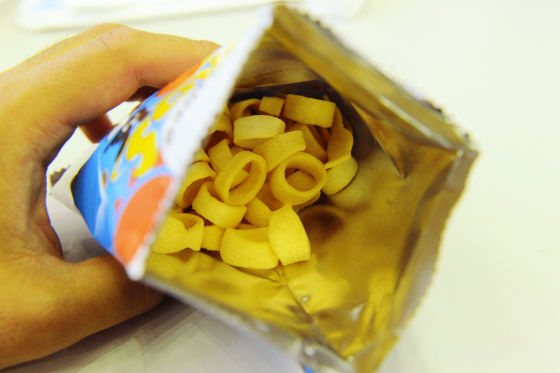 It has a thick salty taste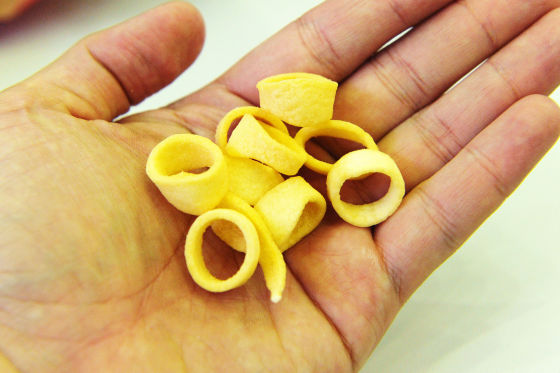 So, the contrast with the sweet burger and it works, it feels nice.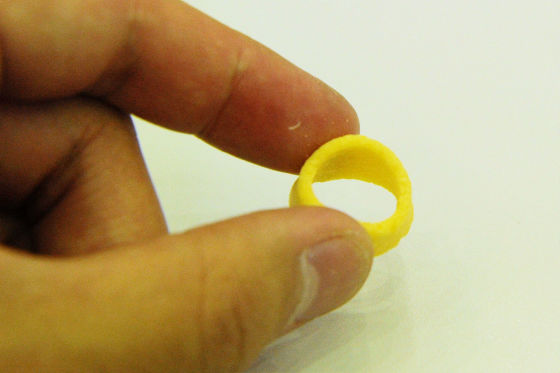 ◆ Sweets & drinks

Mango pudding is attached to dessert.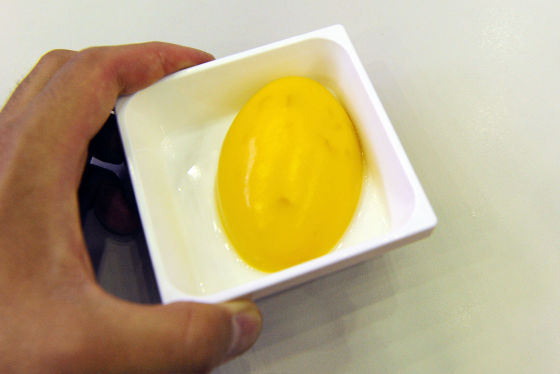 Sweet taste plenty and intense sweetness.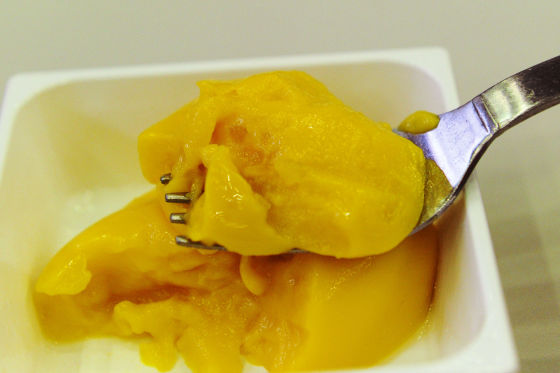 Something that seems to be slightly flesh of mango is contained, but it is regrettable that the taste of fruit itself has been drowned out by perfumes.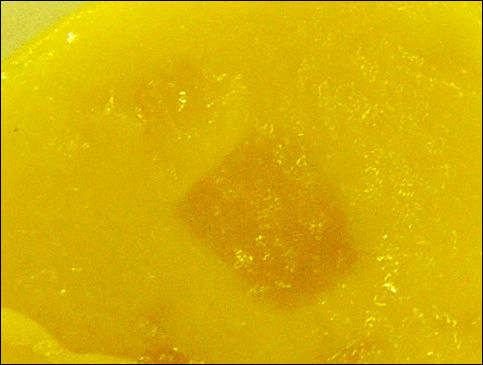 Drinks are limited reprint edition kiwi juice.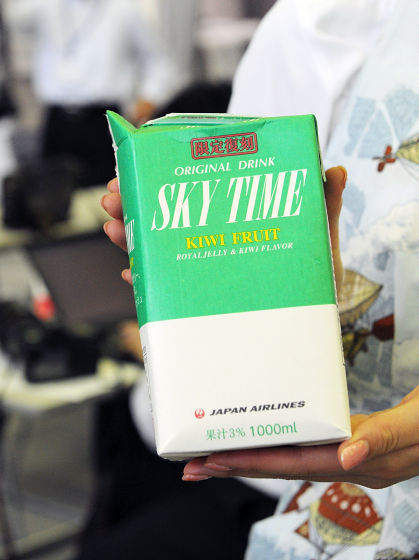 "Tu pet" to eat in the summer (Now it is no longer soldTaste like it was drunk before freezing, it will be quite sweet when you drink after mango pudding.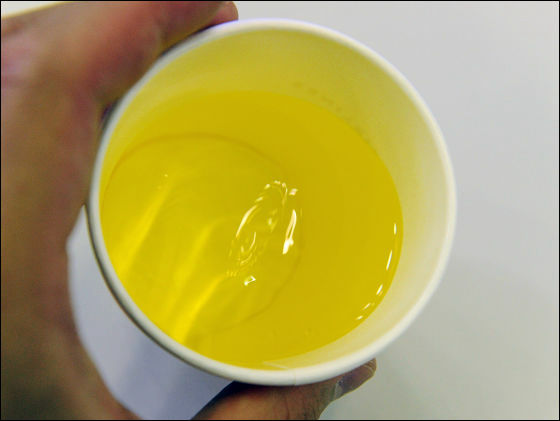 Please note that this menu is not scheduled to be sold at Mos Burger stores in the future, and it is not scheduled to be sold at Mos Burger stores in the future, but from New York, Boston (from July 1st to August 31st in Boston Line) of Japan, Western Europe, USA, Chicago, Los Angeles, London, Frankfurt 6 It is said that it will be offered with target of 100,000 meals from 1 June to 31 August 2012 by flight. In other words, when you go to New York from Japan you can eat but when you come back to Japan from New York you can not eat it.