Electric bicycle "Riide" which can run at 40 kilometers per hour although it looks like a normal bicycle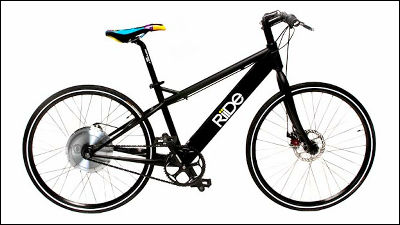 Electric assisted bicycle and ordinary bicycle can be easily distinguished by whether there is a battery or not, but I often hear opinions that this battery is damaging the design. Such a battery, stylish design that can not be found from the appearance "Riide"Is an electric bicycle that achieved a maximum speed of 40 kilometers even though it is lightweight.

Riide - The bike has evolved. Lighter. Faster. Electric. By Riide - Kickstarter
http://www.kickstarter.com/projects/riide/riide-the-bike-has-evolved-lighter-faster-electric

Here is a movie that you can see well what electric bike Riide is.


A man who runs through the city by bicycle. When I look closely, I do not have a pedal.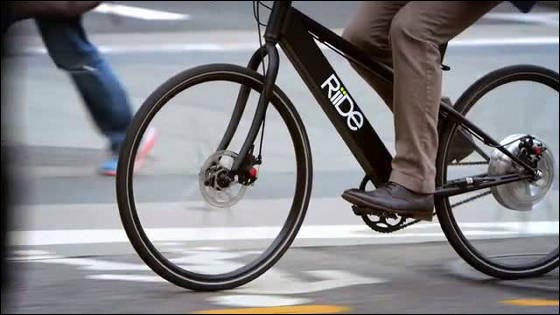 Riide is an electric bicycle with a pedal.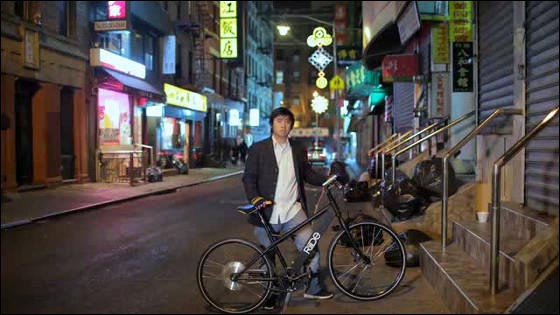 There is no battery of the motor-assisted bicycle in its form, it looks like a normal bicycle, but it is a revolutionary electric bicycle.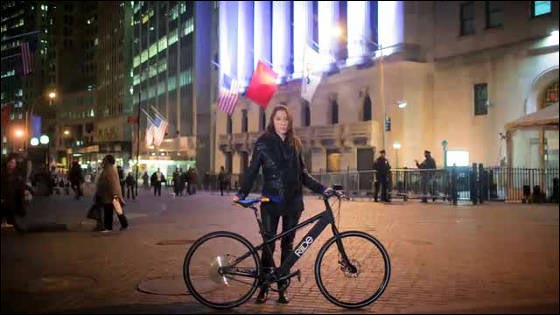 The weight is about 16 kilograms, which is 40% lighter than ordinary electric assisted bicycles, and it is possible to carry the stairs by carrying.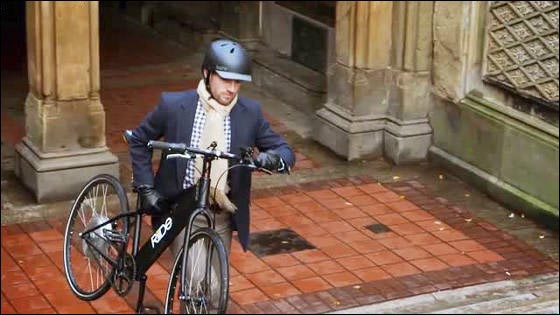 The Riide battery controller is built in the main frame ... ...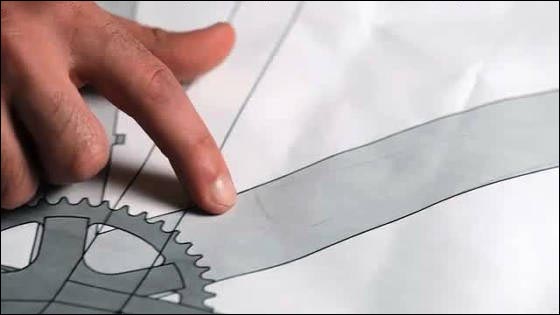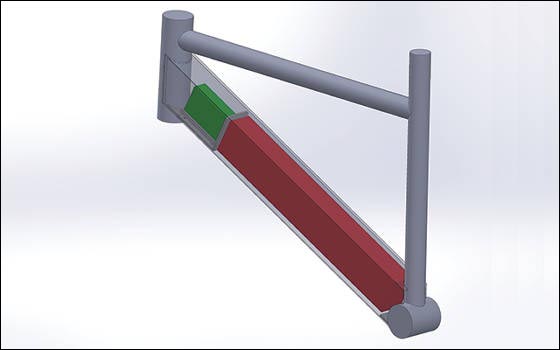 Thanks to realizing a lightweight and stylish design.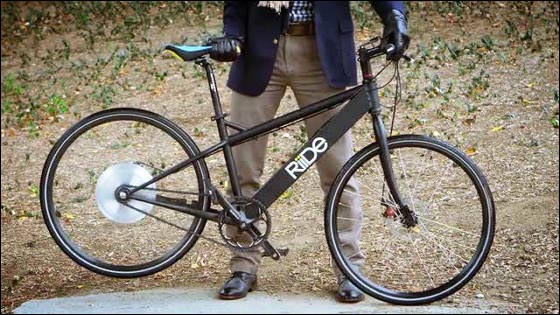 Riide will steer with the throttle on the steering wheel, going swissly without pedaling.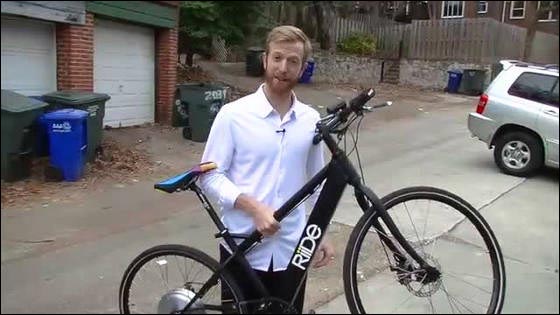 Riide can run with a pedal as a bicycle, but if you twist the throttle it will be able to accelerate and accelerate the wheel with a motor.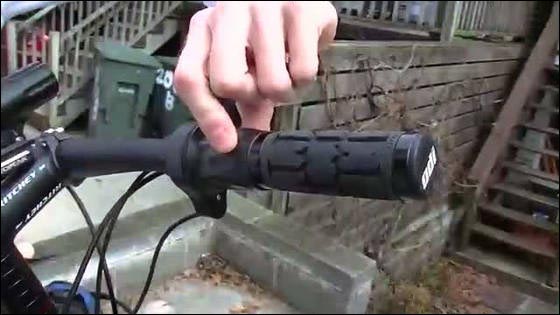 Unlike electric-assisted bicycles, you can run with throttle motor alone, so you can run without pedaling. Of course, because it is a bicycle, if you run out of the battery you can run a pedal.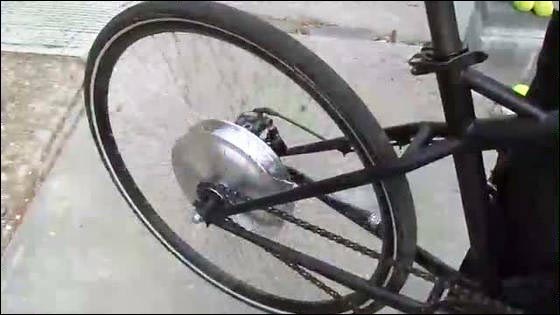 If you do not pedal it will speed up to 20 mph (about 32 kilometers per hour), and if you pedal it you can drive at a maximum speed of 25 miles (about 40 kilometers) at high speeds.



In addition, it is equipped with a disc brake of 16 cm size, and it demonstrates powerful braking ability even at high speeds.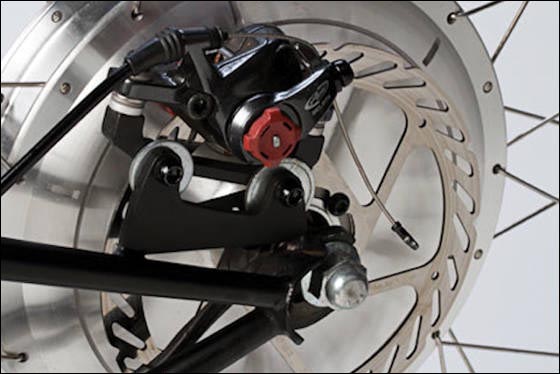 In addition RiideRegenerative brakeThe maximum cruise distance realized 25 miles (about 40 kilometers).



Charging from household outlet, twice the speed of ordinary electric assisted bicycle can be charged. It takes about 2 to 3 hours to complete charging.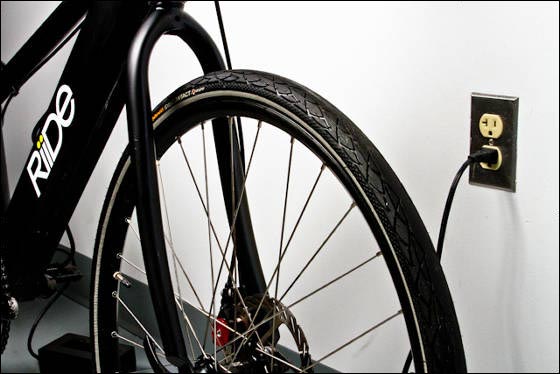 Currently, Riide is currently looking for a contribution with Kickstarter set the target investment amount to 50,000 dollars (about 5.25 million yen), and it has been clearly clearing the target capital contribution as soon as it is left for more than one month until the project deadline The conversion is certain.

One Riide can be acquired with a contribution of 1799 dollars (about 189,000 yen), the deadline is 9:37 pm on February 16, 2014 Japan time.

However, Riide,In Japan, it corresponds to a bicycle with prime mover under the Road Road LawBecause it is necessary to acquire license plate and rider's original license in order to travel on the public road.