I went to the Royal host 'Discover Onion & Potato' fare tasting party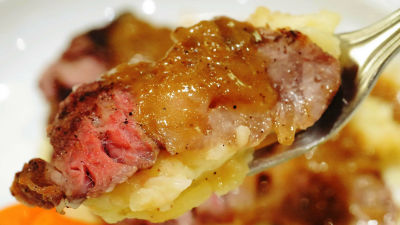 The Royal host started on December 10 (Tuesday) on the theme of onions and potatoes "Discover onions and potatoesWe will implement the fair. Since the tasting party for the press was held ahead of the fair this time, we went to eat part of the fair menu and dessert for the winter only.

[PDF] Carefully cooking familiar materials Held "Discover onions and potatoes" from 571 kcal
http://www.royalhost.jp/information/pdf/info_131121_a.pdf

[PDF] New desserts enjoying the combination of strawberry and chocolate 3 kinds Limited winter season "Strawberry & Chocolate"
http://www.royalhost.jp/information/pdf/info_131121_b.pdf

Arrived at the Royal host.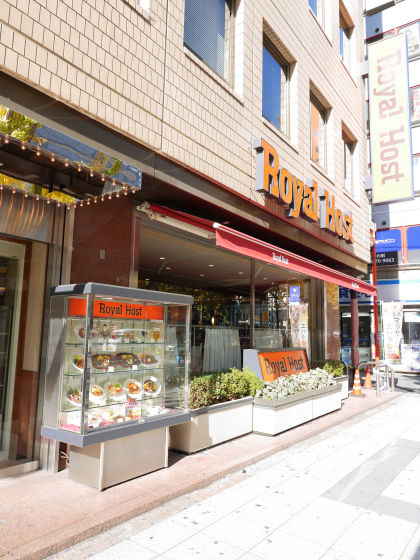 The fair menu looks something like this, the potatoes from the top, the onions from the bottom are intensely appealing.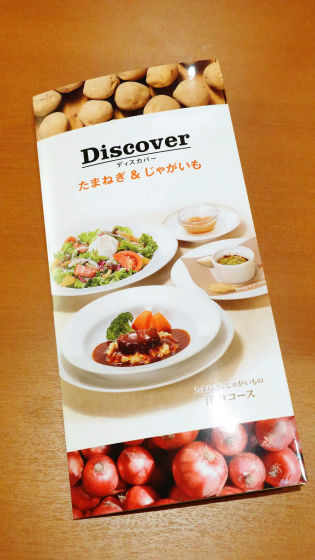 For fair Hokkaido's "A morning new year"When"Sesame Red"Is used. Both productions are low, sticking vegetables.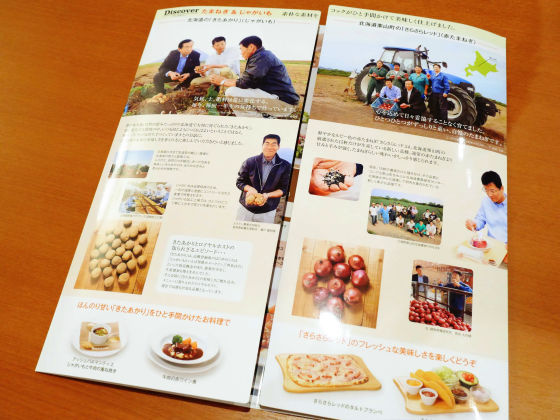 The menu list looks something like this. In the case of "onion and potato western style course" of 1974 yen including tax, depending on the combination, 571 kcal is quite low calorie even if three items are eaten.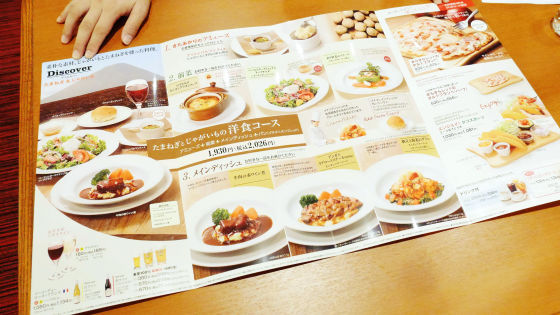 First of all, a fair single item menu "Flavor of tart with smooth red(924 yen including tax) arrived. Tart flambé is FranceAlsaceRegional cuisine, like a pizza without tomatoes.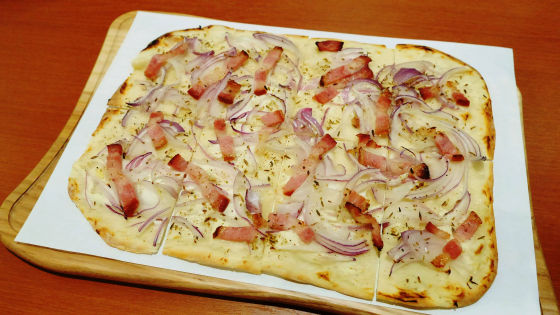 Cheese used is not matured Fresh cheese "Fromage Blanc"On top of that, smoked bacon and onions are topped.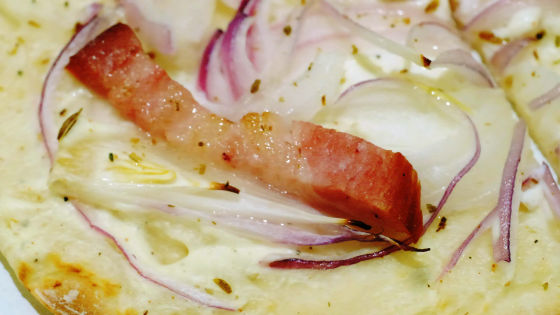 This purple onion is a "smooth flower red". Greenish grain is cumin seed.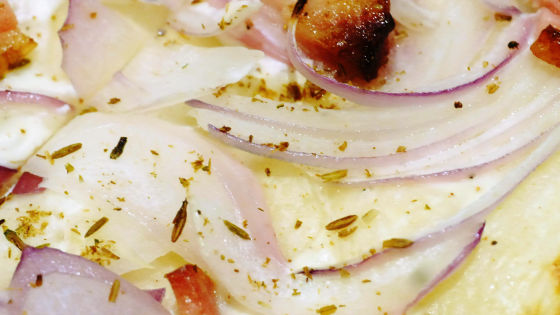 A refreshing menu featuring a crispy texture of thin fabric to the taste of refreshing cheese. Onion is not spicy, feels a little sweet, it also matches the flavor of cumin seed and bacon ice. It is good to share with several people before meals to eat and enjoy with wine.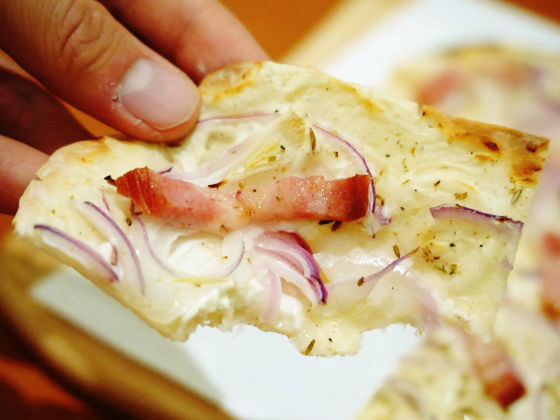 Offered at the amuse of the course (dish served before the appetizer) "Ashe Palmantier Potatoes and beef overcooked"Baked with potatoes and beef and baked, French home cooking. The fragrant scent of garlic intensifies appetite.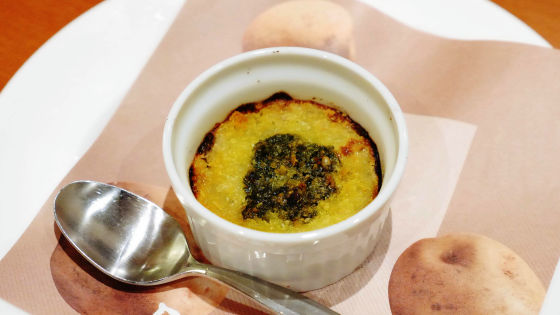 You can also see parsley and garlic in the center.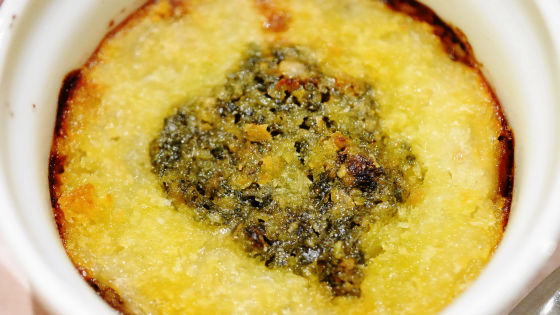 While the scent of garlic is strengthened slightly, when trying to eat, the taste is made around the simple taste of potatoes, the fragrance of baked parsley and the butter's rich compatibility. It is a menu that looks good just before meals.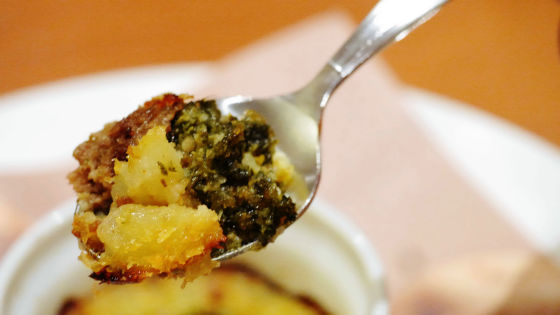 Braised beef has a taste firmly and has excellent compatibility with potatoes.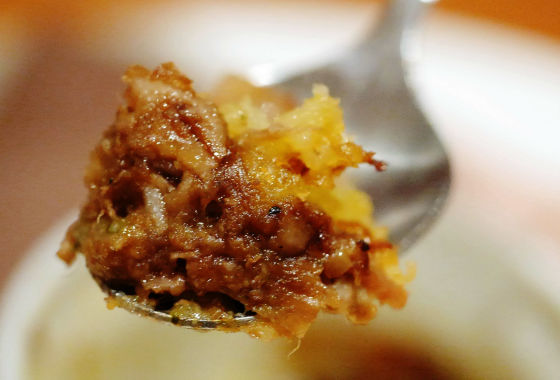 The appetizer menu is one of the signboard menus of the Royal host "Royal onion gratin soup(Single item tax included 472 - 525 yen) "brushed up the material and cooking method according to this fair, cheeseGuriel cheeseIt is said that Consomme has become richer finish than before. Onions are strongly sweet Awaji Island-made ones are used. The fragrance of cheese is rich, with a good scent. In addition, fair appetizers and main dish are not offered separately.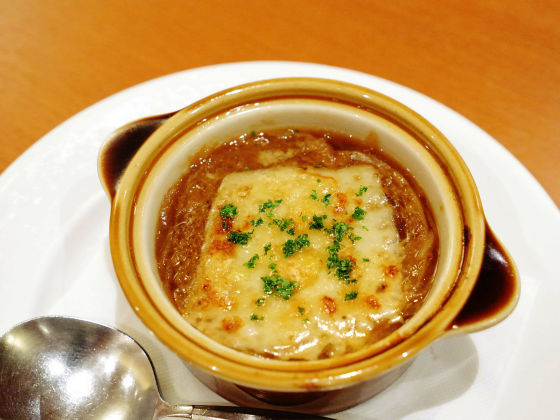 The Guriel cheese was lightly browned and parsley was sprinkled on.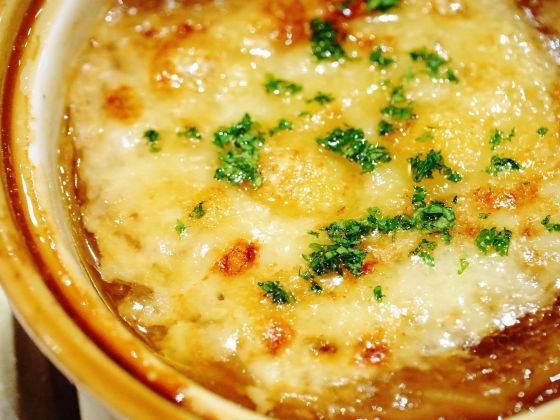 Baked in consommé soup.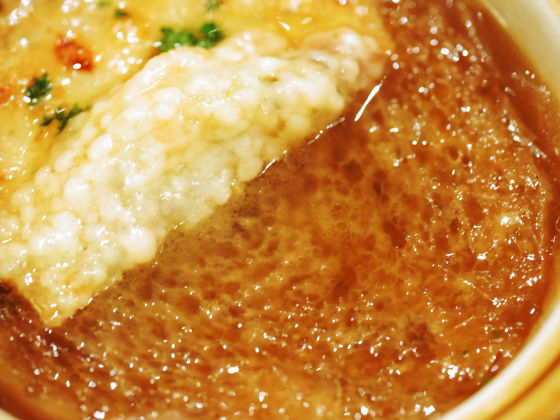 There is a fine onion in the soup.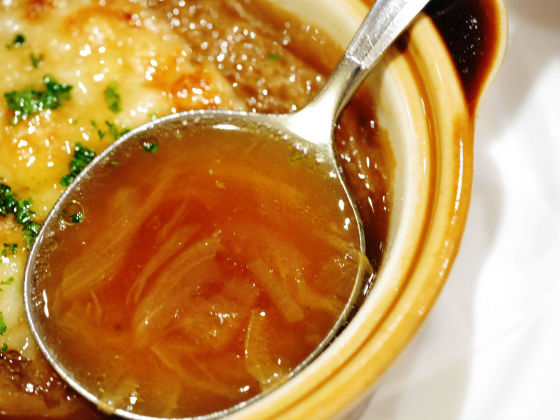 First scoop up the cheese and eat it, the scent spreads in your mouth, and it has a refreshing taste with umami and richness. It has good compatibility with bread and consommé soup and complement each other's goodness.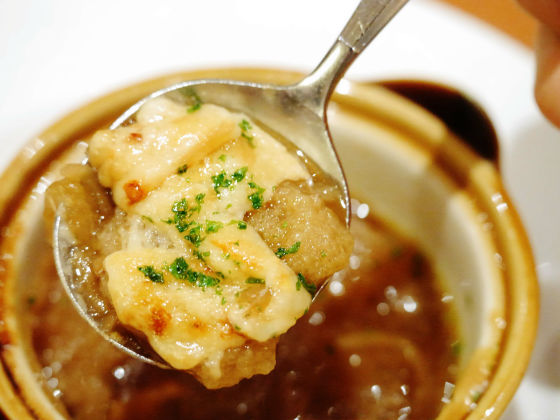 The consommé soup was refreshing with the taste of the onion and refreshing taste. As the appetizer menu can be enjoyed, the size is slightly smaller than before, but making it not feeling unsatisfactory. An appetizer menu "Bacon and Poached Egg's Reef Salad ~ Onion Dressing ~"·"Colorful vegetables with terrine smoked salmonCan also be selected.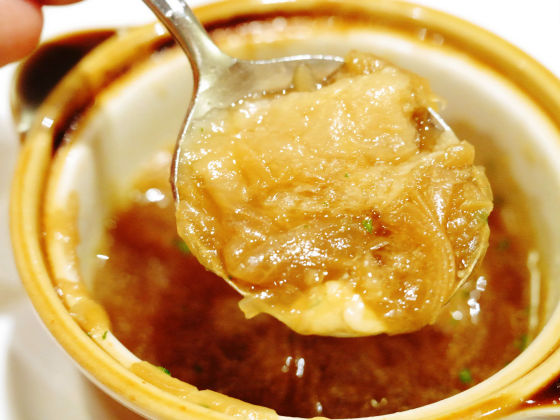 Petit onion bread or rice can be selected for the course. This time Petit Onion Bread was offered.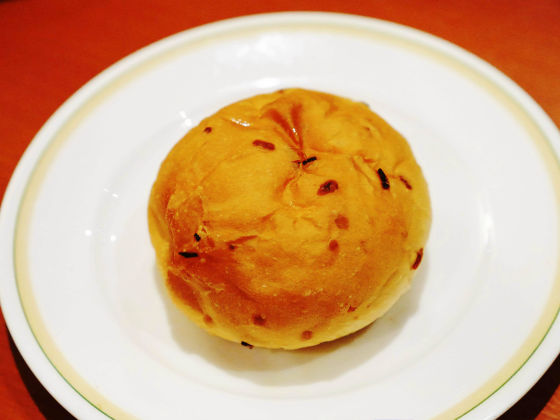 As the name implies, there is an onion in the bread.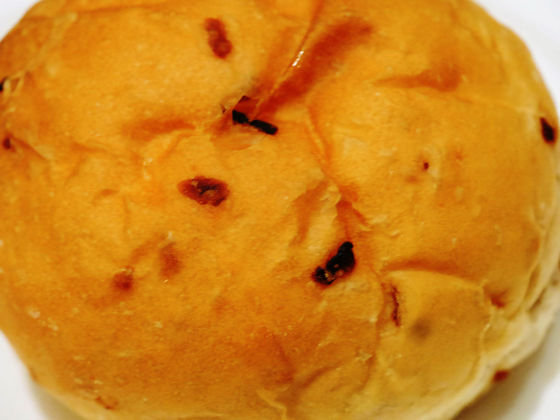 Inside is fluffy soft, I feel a slightly sweetness of the material such as onion. It tastes not to disturb meals, it seems to suit any Western menu.



The main dish is "Beef simmered in red wine"·"Angus ribulose steak onion butter sauce"·"Grilled scallion and shrimp with onion butter sauce ~ scent of garlic ~You can choose from three types. "Braised beef with red wine" is a beef stewed with red wine or flavored vegetables simulated beef stew-like sauce, and 1 item to eat with mashed potatoes with garlic.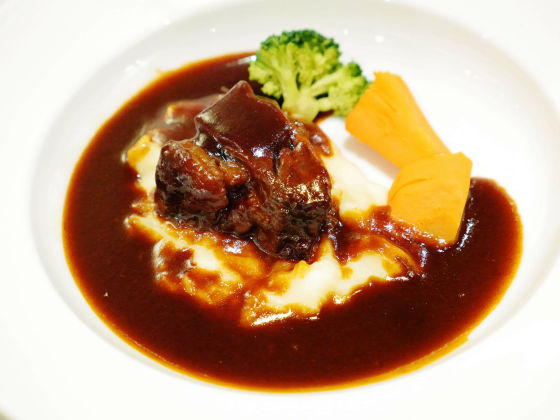 Mushy potatoes under rumbling and big beef.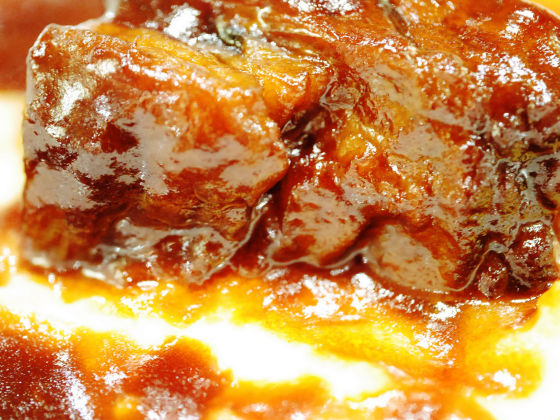 The appearance of the sauce is beef stew itself.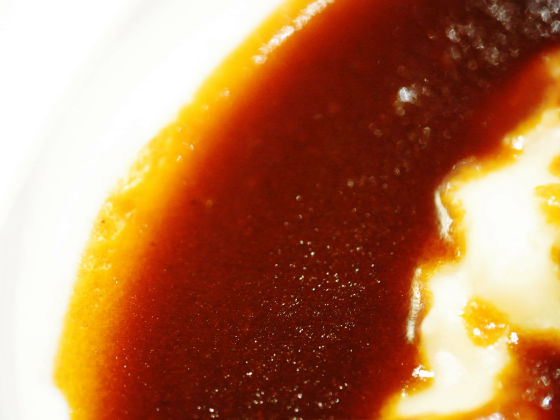 Vegetables such as carrots and broccoli are added.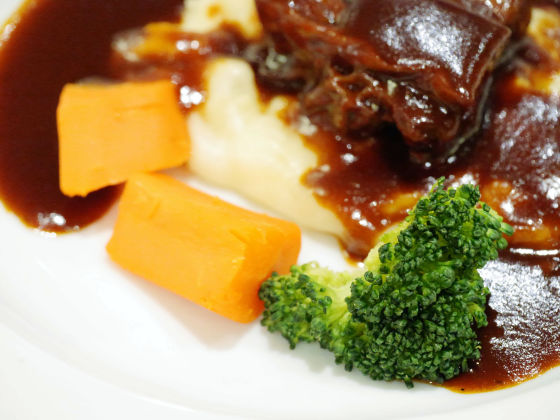 Beef was cooked so softly that it could be cut with only a fork.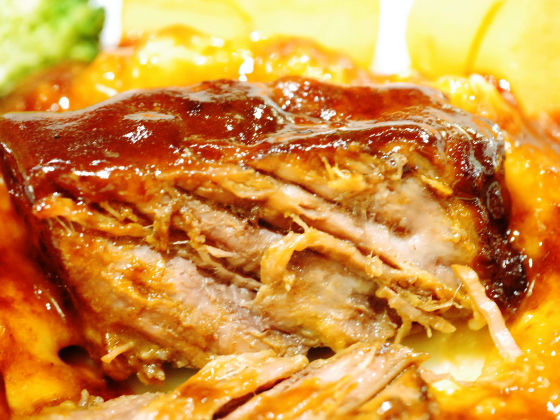 While leaving the taste, the meat impregnated with the flavor of wine and flavored vegetables and the sauce that feels the scent and sourness of wine are combined, a rich flavor.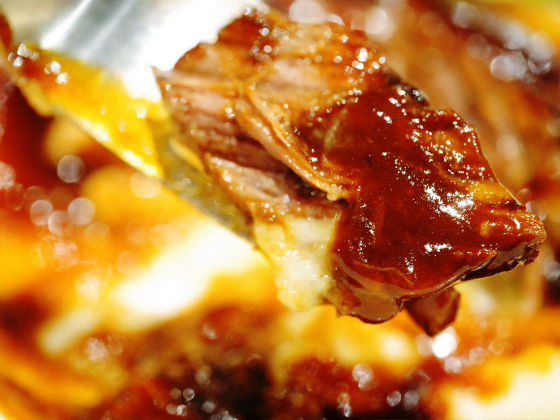 Excellent compatibility between mashed potato and red wine sauce. The taste and fragrance of garlic also appetite.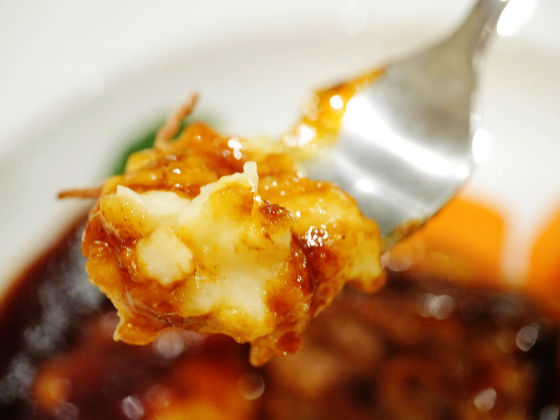 The carrot was not sweetly boiled but boiled. This is also preeminent with red wine sauce.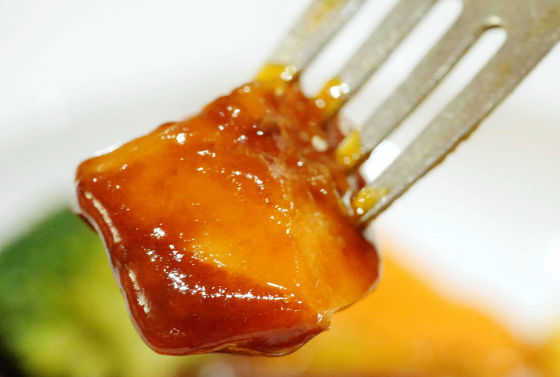 Of course, it is ant to eat with bread.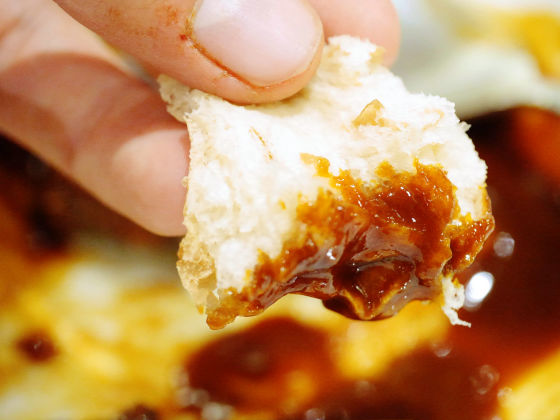 "Angus ribulose steak onion butter sauce" is a source of onion with butter and soy sauce on thick rice Angus ribulose steak that has been aged for more than 30 days.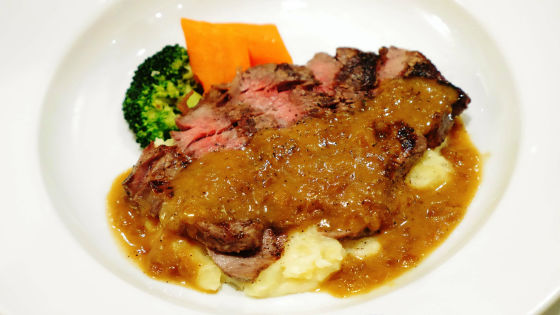 Under the steak you can see the mashed potatoes.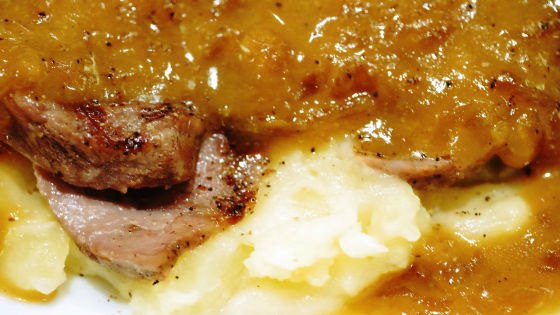 The inside of the steak still has redness like roast beef.



As well as red wine boiled beef, carrots and broccoli are added.



Beef has been made to enjoy the thick lean umami of aging beef, and good compatibility with onion sauce with a little sweetness is also good. You can eat mashed potatoes like rice. It is surprisingly low calorie and 258 kilocalories, but it does not feel unsatisfactory.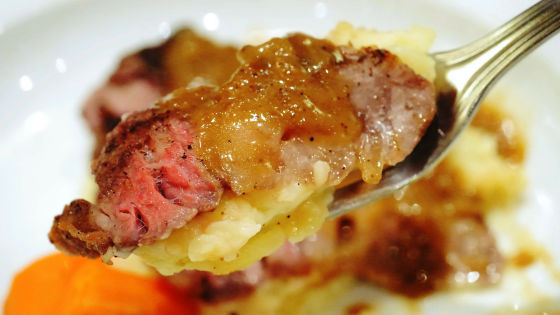 The onion sauce is delicious even if you eat it with vegetables.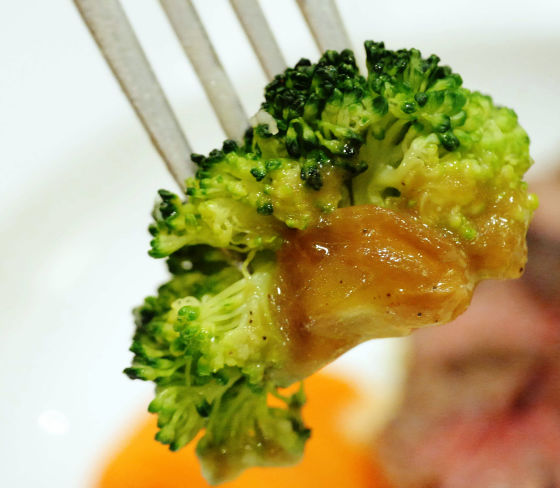 "Scallop and shrimp with grilled onion butter sauce ~ scent of garlic ~", HokkaidoSarazukeOnion scallop sauce grill and shrimp grill are covered with onion sauce.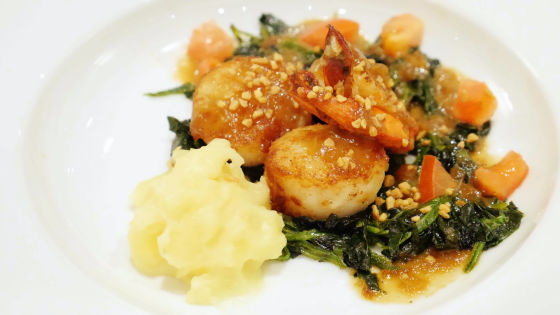 Scalloped scallops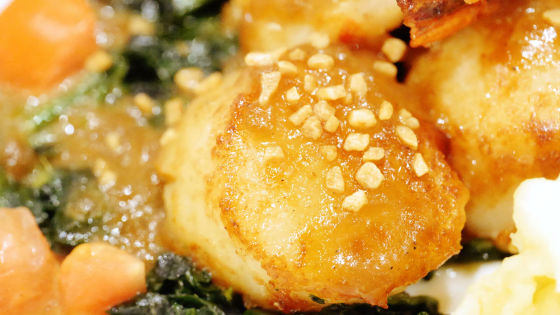 Grilled prawns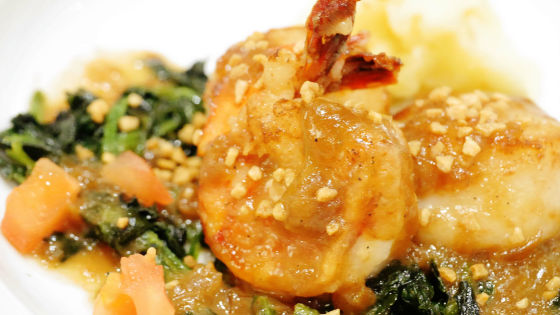 Sauteed spinach is scattered with tomatoes.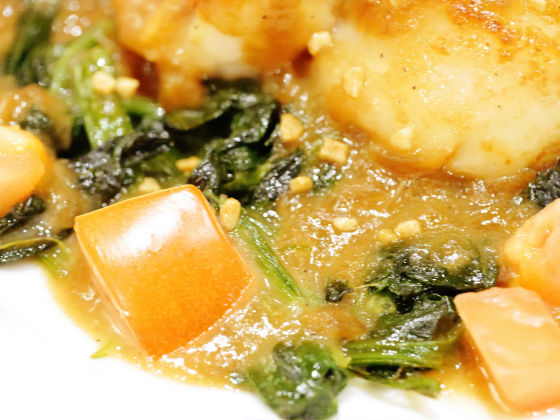 Mashed potatoes were also on sale.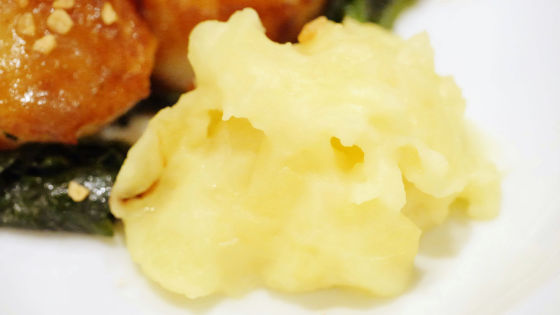 Scallop is a large grain and full of delicious taste and it fits well with the sweetness of the onion sauce. Although it is baked, a soft texture is also good.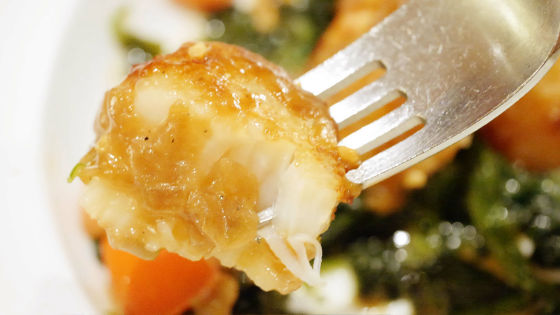 The shrimp is also a crispy texture made with prepuri, exceptional compatibility with onion sauce. It is okay to eat with mashed potatoes flavored with garlic.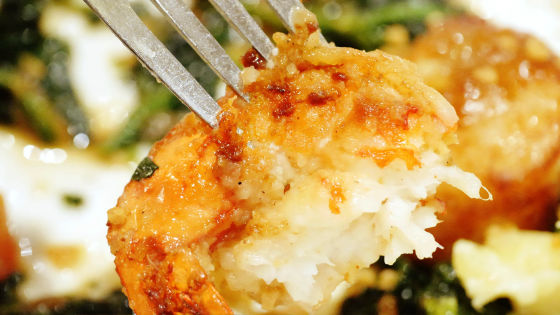 Spinach sauteed is eaten with tomatoes and removes all the oil in your mouth.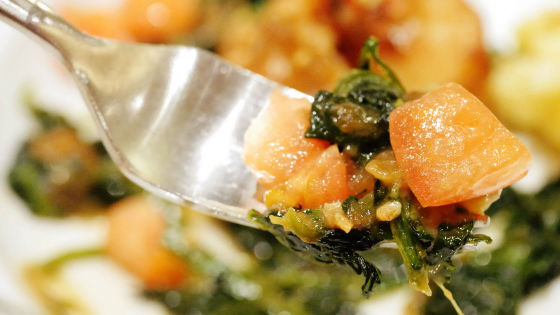 The post-meal dessert is "Plenty Classic Chocolat Berry with Macaron (714 yen including tax)", a plate that allows two types of sweets to be enjoyed at once.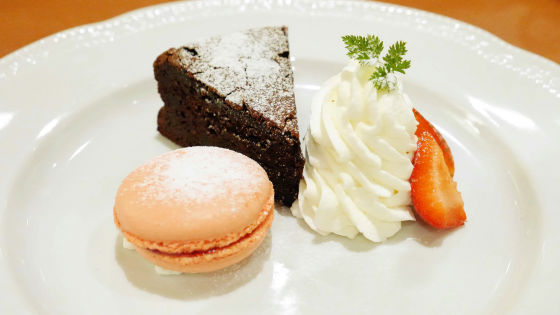 Classic chocolate is sprinkled with powdered sugar.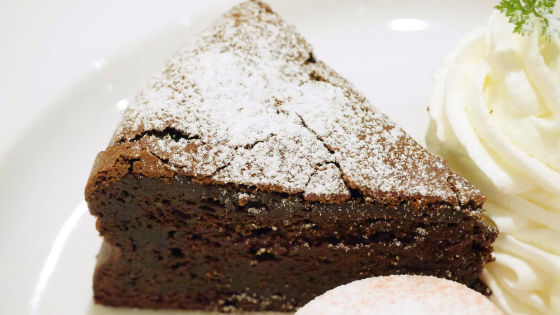 From the pink macaroon, the sauce of berry shows a little look.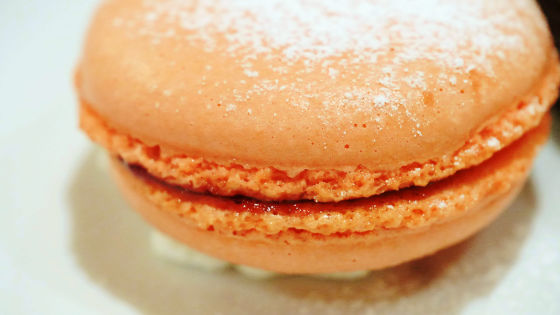 Cut strawberries are accompanied with whipped cream.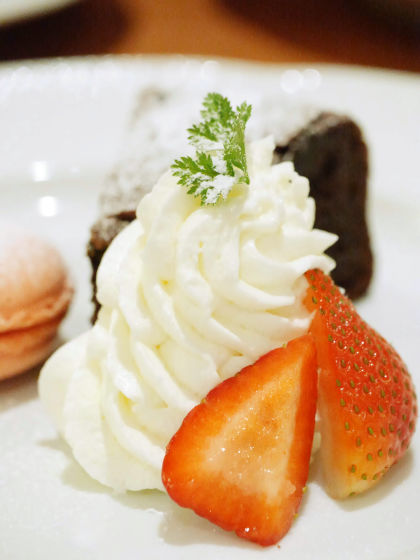 Classic chocolate is a rich chocolate cake with a moist texture. It fits well with cream cream.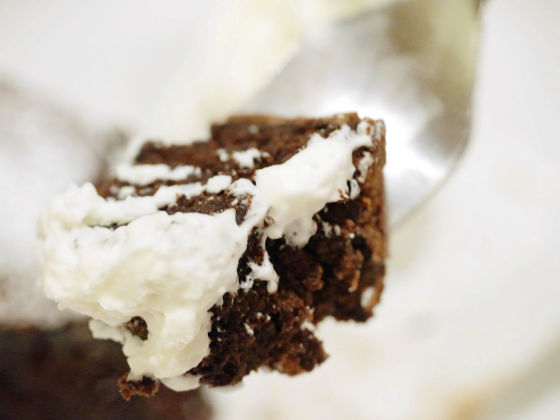 Macaroon is not a crisp type, but a soft fabric. The berry sauce enters moistly.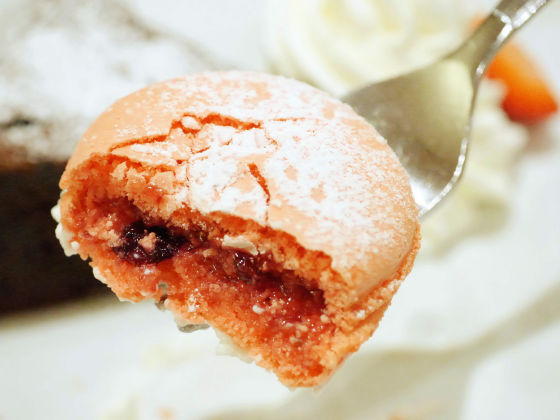 Ichigo has a slightly strong acidity and makes my mouth feel refreshed, so it seems good to eat after meals.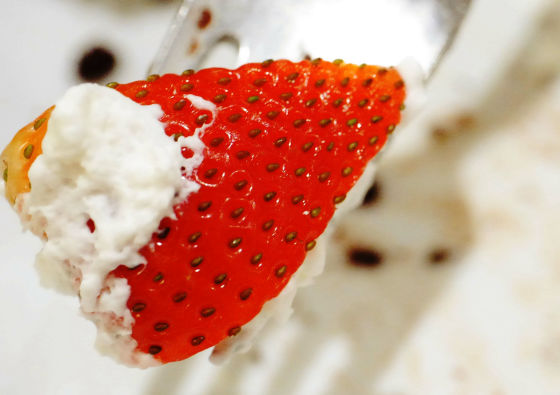 Both menus are sold from Tuesday, December 10 (Tuesday) after one week, and preliminary sale has started in some Royal host stores.