"Nodamomi Discovery Project" that allows you to use the unique font in the city for free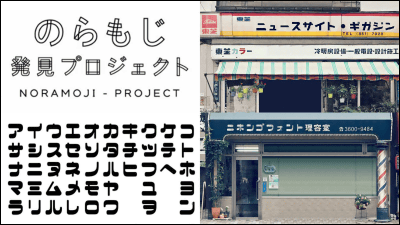 There are occasions where old fashioned fonts full of Showa nostalgic are used for signs of traditional shops. Looking for such a tasteful character, the service to make it fonts for PC use is "Nodamoto discovery project"is. If you share the font with SNS, you can download it for free and you can donate money if you want to return it to a store that is the source of the font.

Nodamoto discovery project
http://noramoji.jp/

You can see how you can see how to fontize "garlady" as follows.

Nodamoto discovery project - YouTube


"Nodamoto = unique and attractive character to see in town"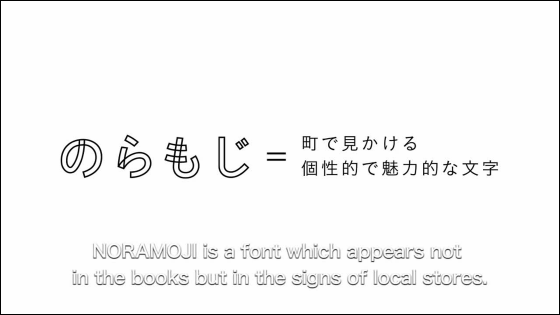 If you find a character you like in town, take a picture.



Permission to use the font is taken to the store person.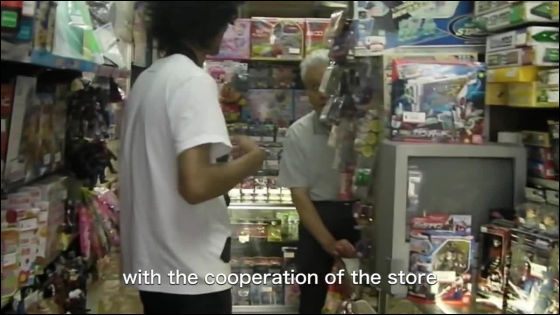 Next, open the photos you took in Photoshop.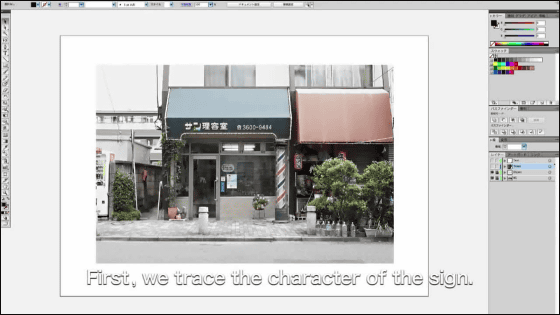 Trace characters.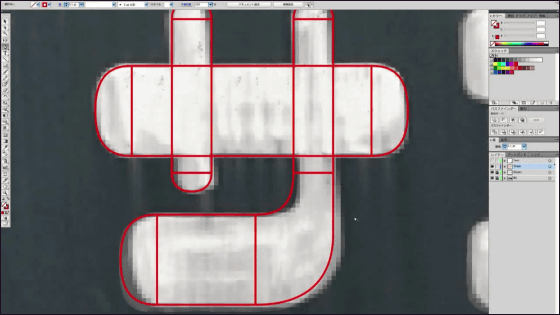 Separate the traced characters ... ...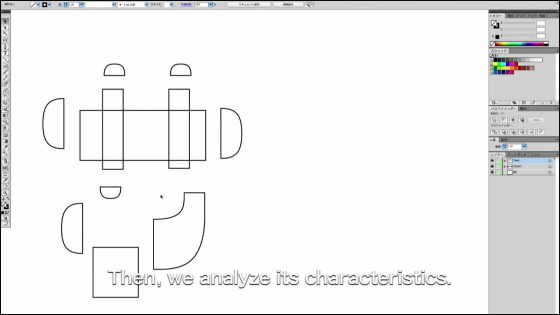 By rearranging or changing the character to another character by making the best use of it, fonts up to characters that are not on the signboard.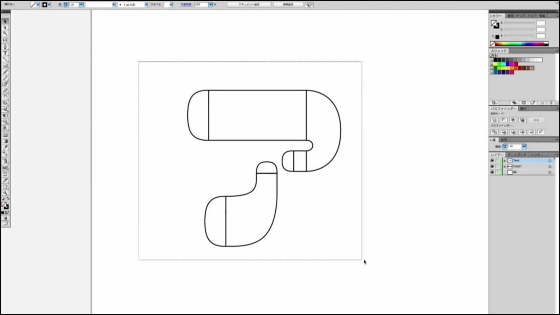 The finished "Sun beauty salon" font looks like this.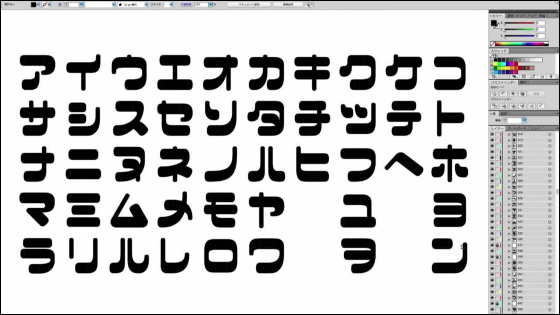 Uploaded fonts can be downloaded and used.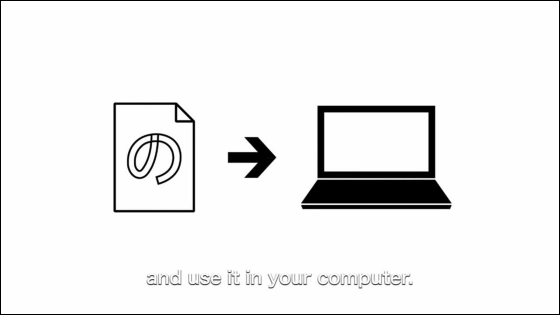 Before downloading, enter text in the "type tester" on the website, you can check the font by reflecting the letters on the local signboard.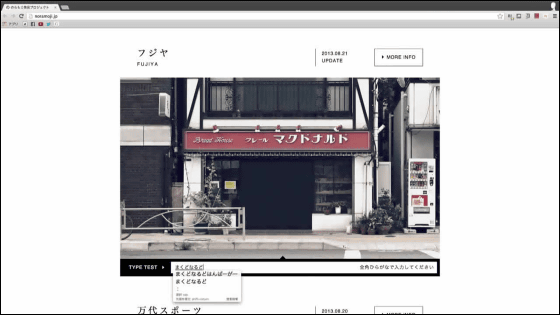 On the font download page, there are items to "download by free sharing by SNS" and "donate from 100 yen · 500 yen · 1000 yen and download" ...



The donation was reduced to the shop that provided the font of the signboard.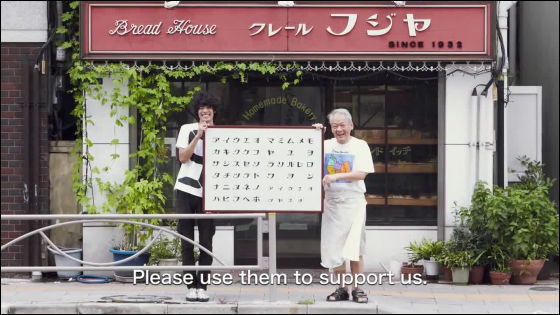 So, going to the website and actually using the type tester looks like this. The input corresponds only to hiragana, katakana is not reflected, and letters are displayed as "·."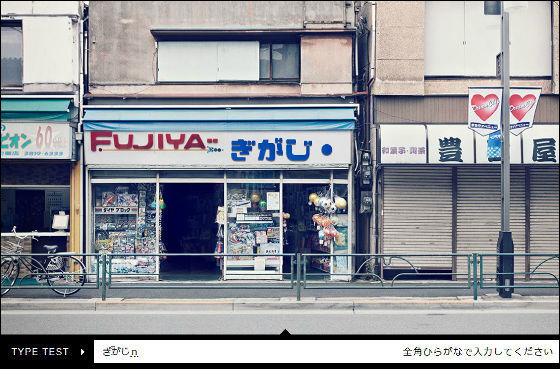 When entering a long sentence, the shop spreads beyond the original width and spreads more and more ... ....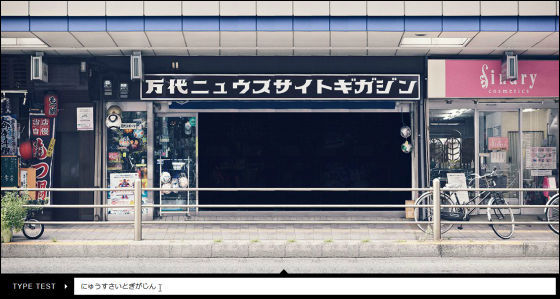 If you try a variety of things and find the font you like ... ...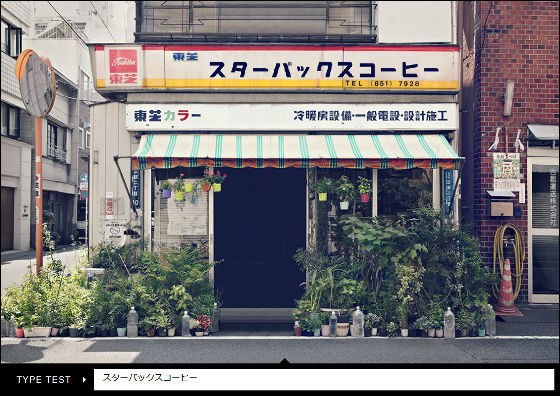 Click "MORE INFO" on the right top of the type tester.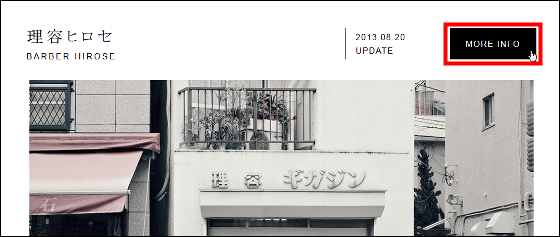 Donate and download or choose to download with SNS sharing. This time, choose "Share on Twitter and download".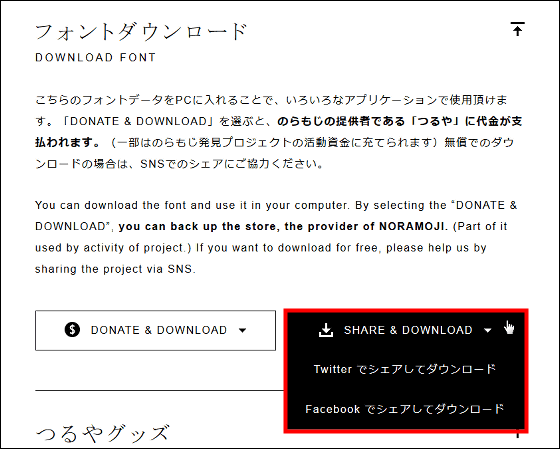 The tweet screen is displayed automatically.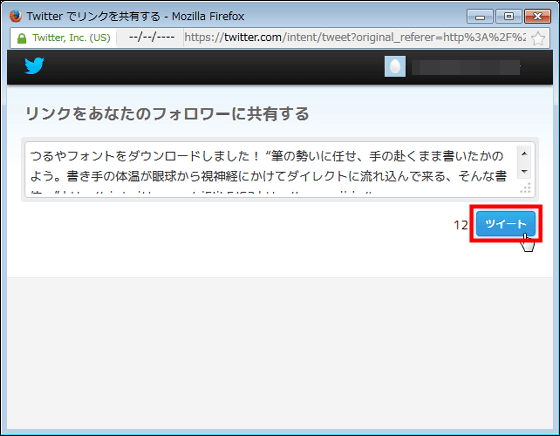 Tweeted and shared.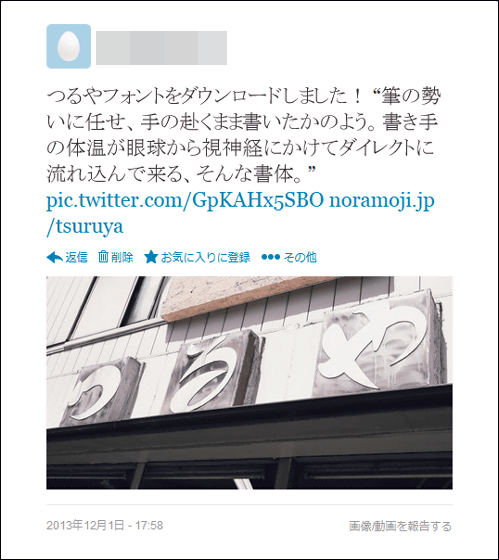 At the same time, a window to open the zip file of the font comes up, click "OK".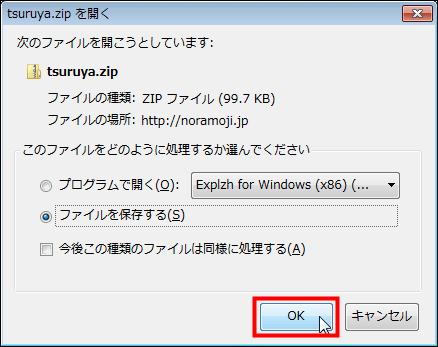 "Tsuya" font was downloaded.




Click "Tsuruya.otf".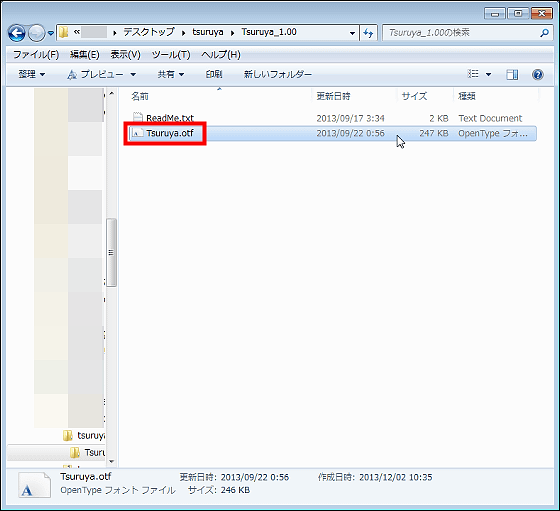 When the file opens, click "Install".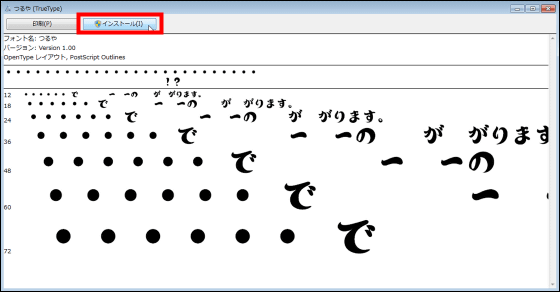 After that, you can change the font by selecting the text and right clicking.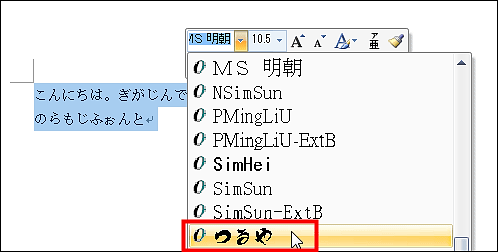 I actually changed the font and tried entering the text.



T-shirts written in each font are on sale, and this price is also returned to the store.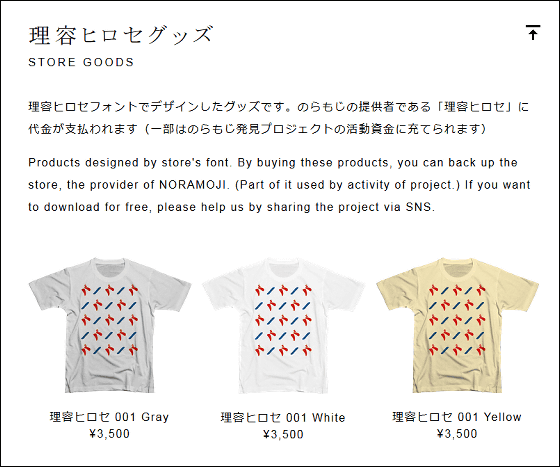 In addition, if you find a person who you find personally, you can post it by attaching "# noramoji" and "hash tag" to Twitter, Instagram and share it.