Photo review of "S660" concept car which will be the successor to Honda's light sports car BEAT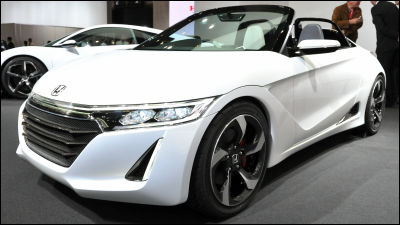 It is a full-fledged light sports carHonda · BEATHas retained a strong popularity among some fans even after the manufacture ended in 1996. It is a concept model of BEAT successor which rumors have been flowing many times so farS 660It is exhibited at the Tokyo Motor Show.

Compact two-seater open car body. It seems that it is contained in a minicar frame.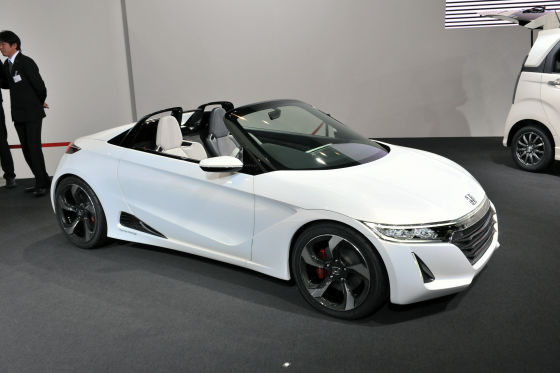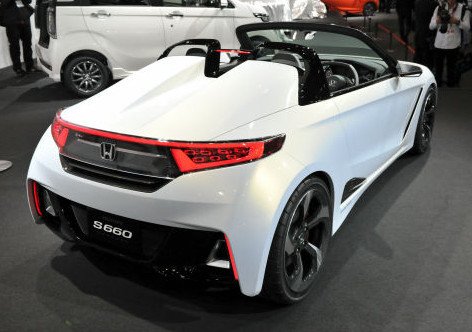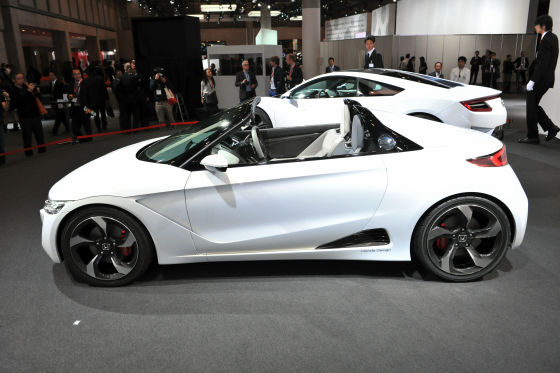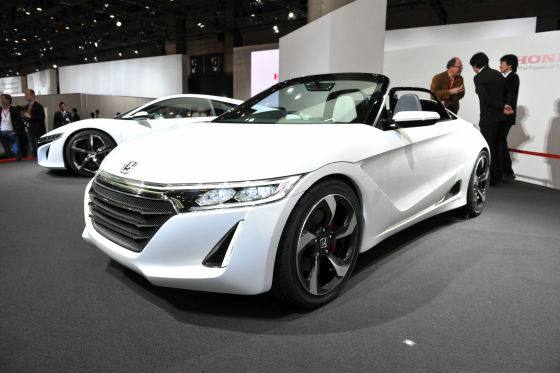 The front wheel is 16 inches. The tire size is 205 / 45R16 and it is quite wide as a mini vehicle.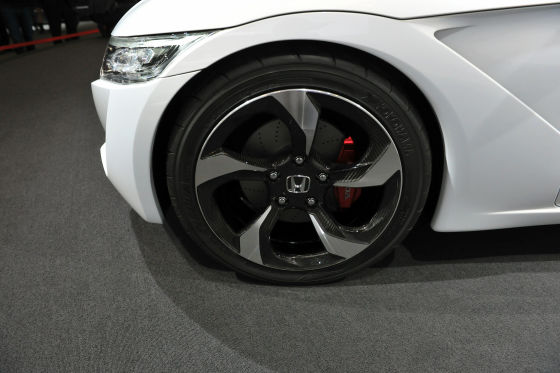 In front of the front fender, a slit for air release is opened.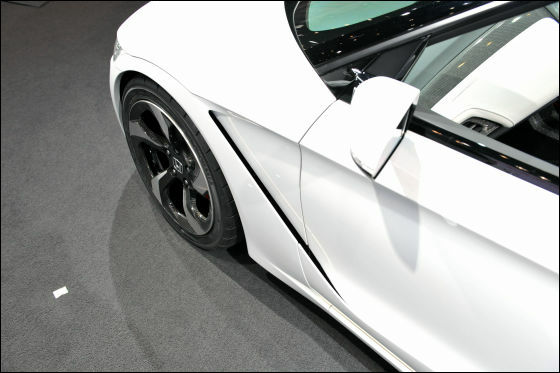 The rear is set to 17 inches bigger than the front wheel. The tire size is 215 / 40R17, I am wearing one size larger than the front wheels.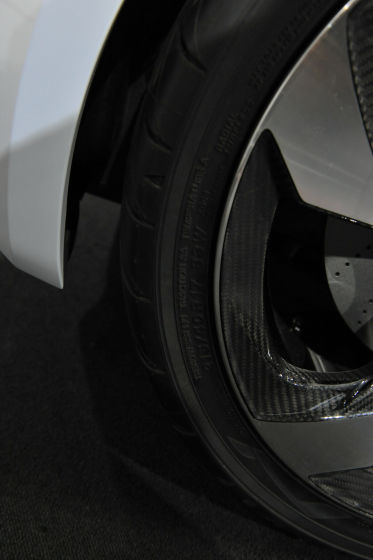 Bumper and bonnet lines are pretty three-dimensional modeling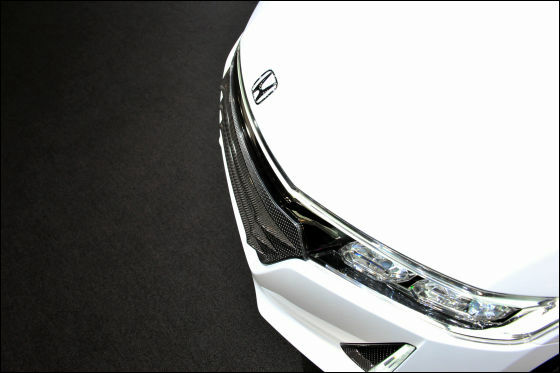 Interior is like this. The color is different on the left and right sheets.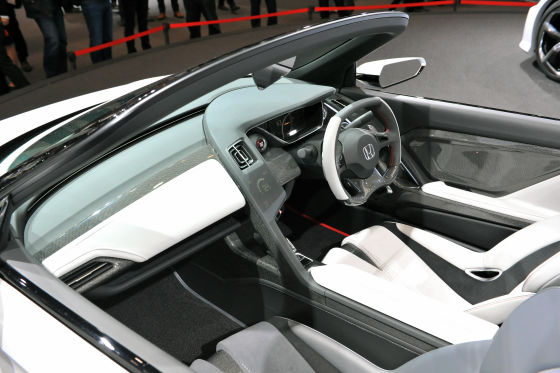 Equipped with a deformed handle with vertical deformation, a sporty atmosphere is drifting.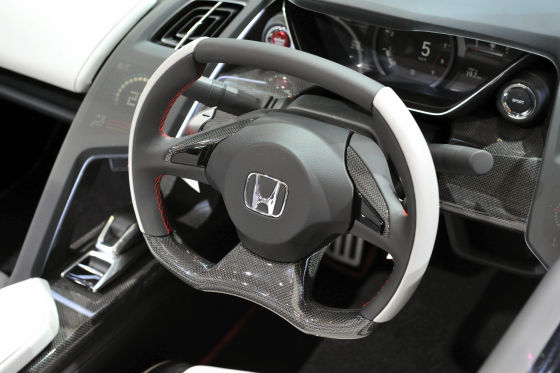 A small shift knob on the center console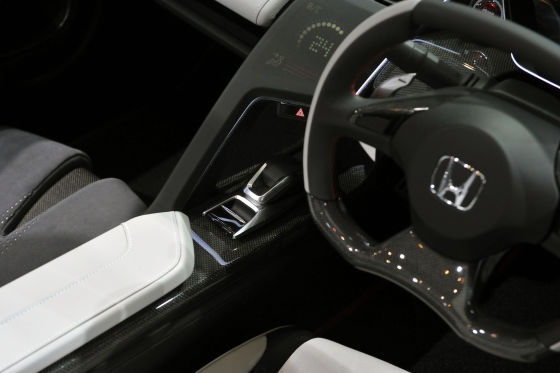 It is also a feature on the design, the roll bar behind the seat looks like this.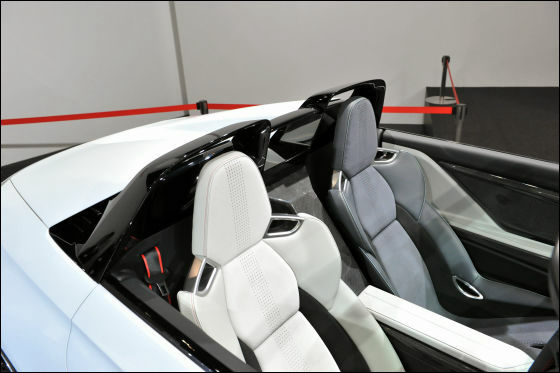 Also equipped with a bucket seat unique to sports cars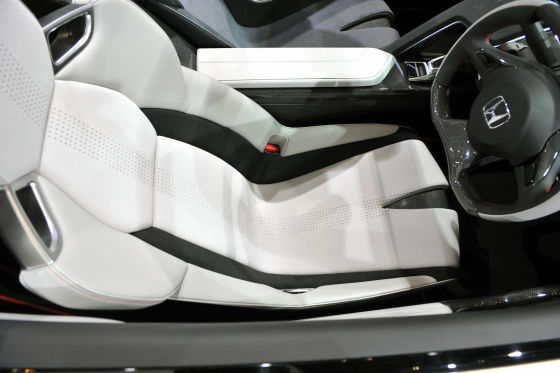 The seat is mounted considerably lower than the car body.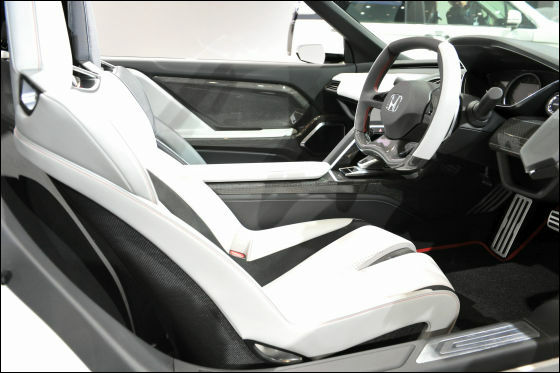 Equipped with a touch-type operation panel next to the handle.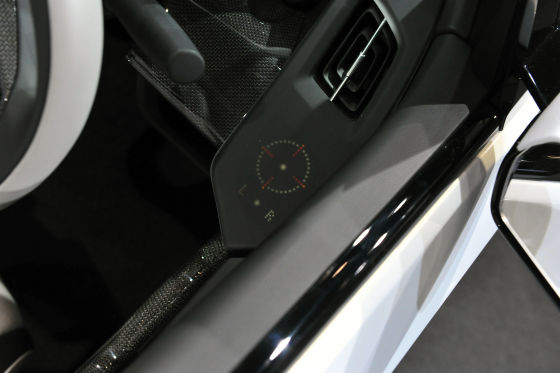 Also on the center console, a touch type air conditioner operation panel is also installed.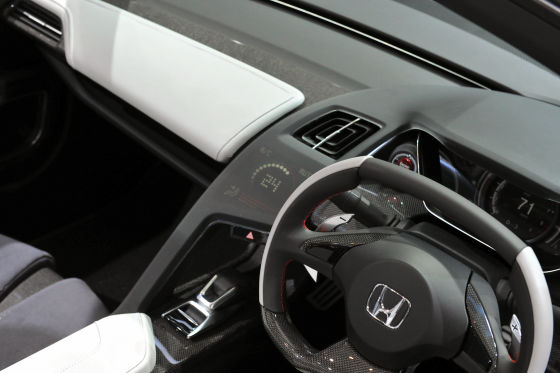 Only two pedals, accelerator and brake, will show you how to mount a semi-automatic. However, it seems that a 3-pedal manual transmission is supposed.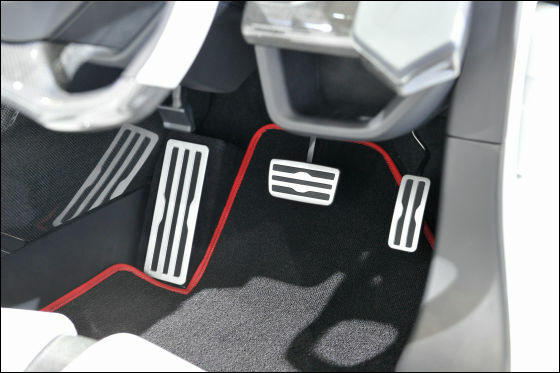 At the rear of the door is an air intake for engine cooling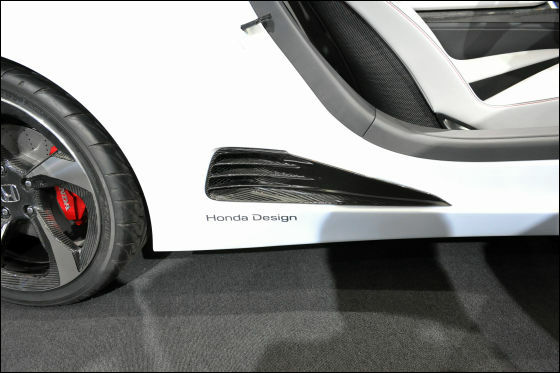 Horizontally arrangedNSX ConceptCombined with this, there is a sporty atmosphere at this year 's Honda booth.