I ate "Yukimi Difuku Specialte and Tankari Caramel Pudding" with caramel sauce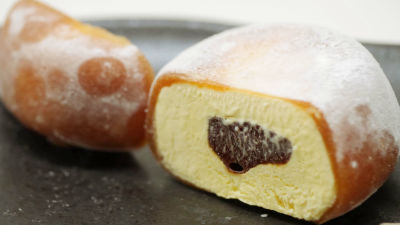 Lotte's Yukimi Daifuku is a Japanese-style ice which has been on sale since 1981, basically only regular vanilla taste in lineup. However, from November 4 (Monday) to limited time "Yukimi Daifuku specialties and caramel's puddingsIt is said that it is sold, so I decided to buy and eat it to see how the caramel pudding and Yukimi Daifuku are fused.

[PDF] This year 's feeling is' keyword' keyword! 'Yukimi Daifuku specialty and caramel's pudding'
http://www.lotte.co.jp/info/news/pdf/news1309.pdf

The package looks something like this, colors like pudding are in keynote.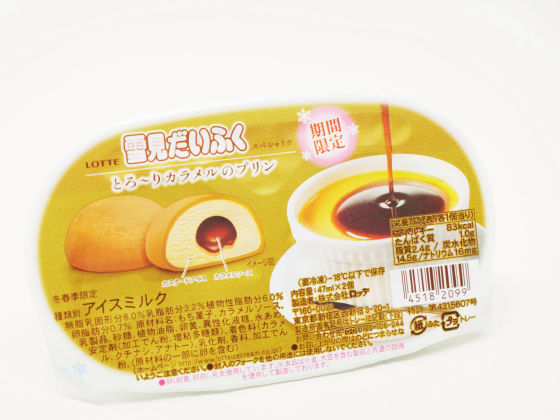 Ice part is custard ice, and in the middle there is caramel sauce.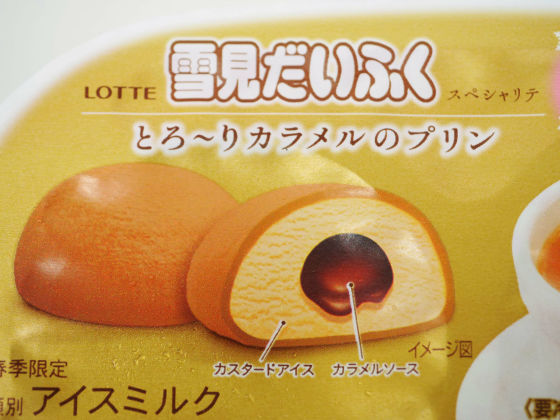 It has become a limited time offer.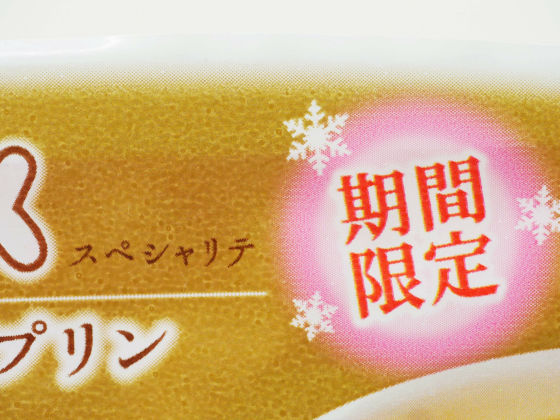 Confectionery, caramel sauce, egg yolk etc. can be confirmed as raw materials.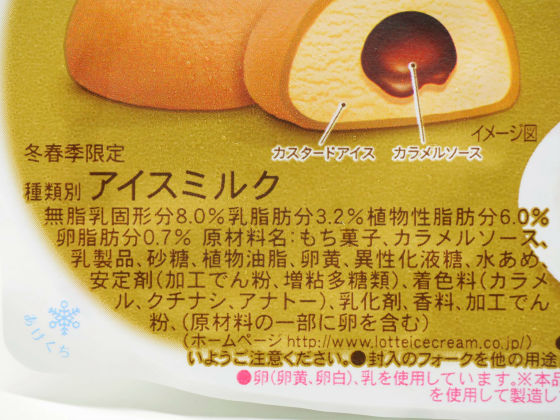 Calorie is 83 kcal per piece, 166 kcal calories when eating 2.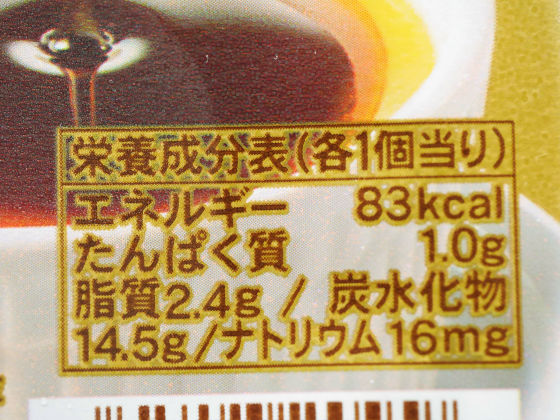 With opening like this, you can see caramel color Yukimi Daifuku.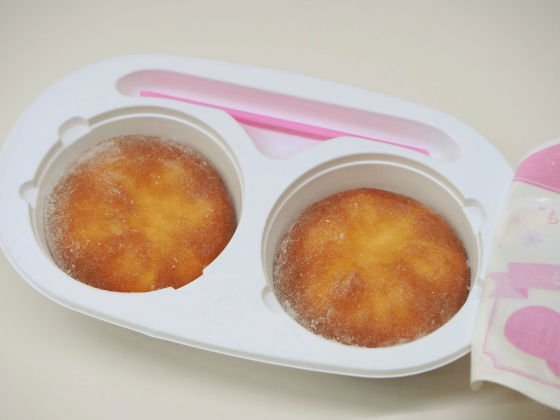 A description of the product is written on the reverse side of the opened paper and "It's a delicious delicious delicious soup with plenty of ice sauce topped with mochi".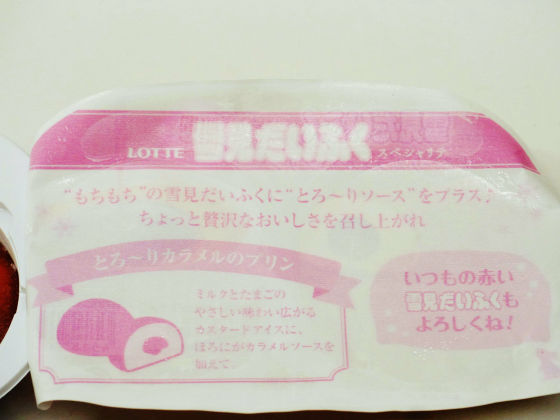 The skin of Yukimi Daifuku is blowing powder, and the making of here is together with ordinary Yukimi Daifuku.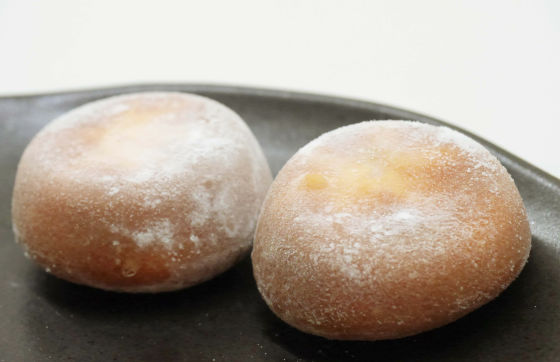 When you cut it, it looks something like this, you can see the caramel sauce inside.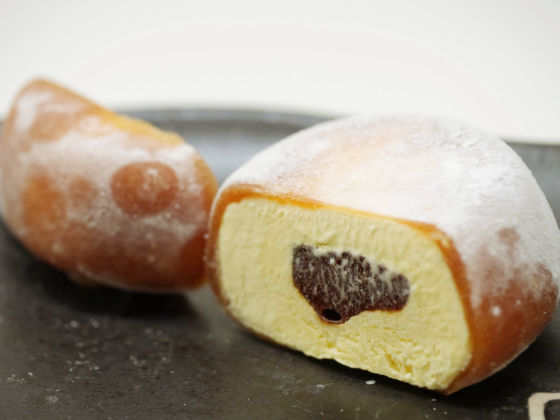 I will eat using a special fork.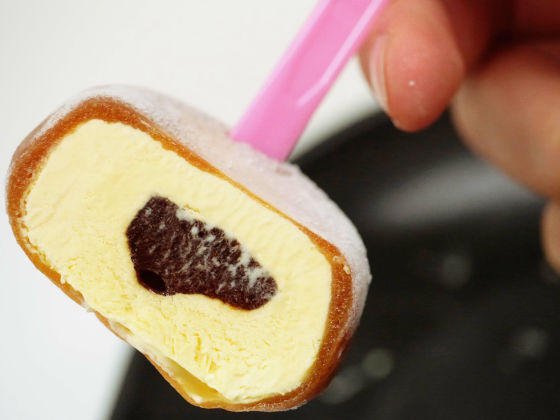 Egg-style custard ice cream and caramel sauce mix together, just the taste of pudding. The bitterness of caramel sauce is "bittersweet", because it does not make bitter or too sweet, so it seems to be preferred for people of a wide age. The ice cream itself itself was also felt as smooth as the texture reflects the fact that Yukimi Daifu of normal is 126 yen including tax, the price difference of 158 yen including tax is reflected in quality.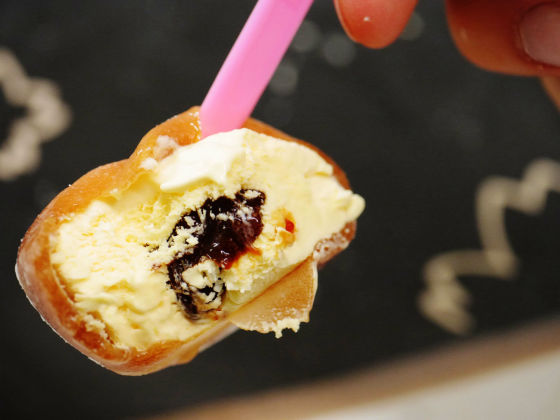 Part of the leather is slightly caramel flavor. Pudding is a confectionery, but it fuses well with Japanese style Yukimi Daifuku.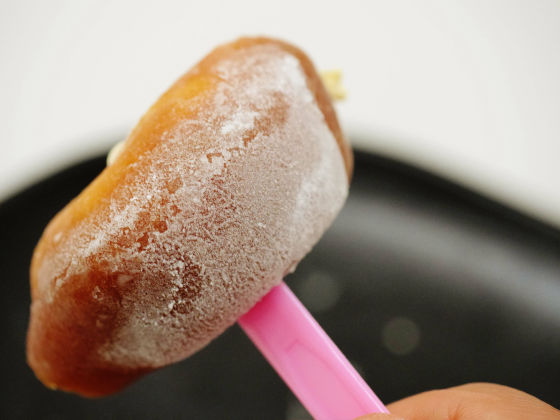 If you like pudding taste you will love it is a mistake-free item.