"Country meam roll" which made rolled cake of country movie is a disappointing taste as a specialty store of pastry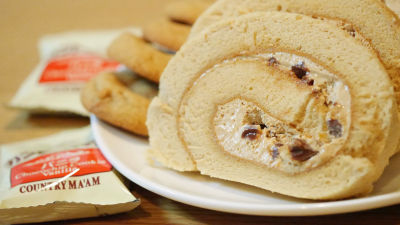 The Fujiya Country Manam is a long-selling product with nearly 30 years of history, one of the classic cookies. Such a country man became a roll cake "Country meam roll"Is on sale from November 8 (Friday). As it appeared to be popular, such as selling out stores on the first day of sales, I was concerned about an item that I can purchase only at Fujiya's Western confectionery handling store, so I went to a store and bought it and tried it.

【PDF】 Fujiya Pastry Limited! "Country Mam Roll (luxurious raw chocolate)" "Melancholy Chocolate Cake" released on Friday, November 8 th, 7 th (Thursday)! - press 20131105_1.pdf
http://www.fujiya-peko.co.jp/pdf/press20131105_1.pdf

When I bought the Country Maam Roll at Fujiya, it was offered in a box that brings the cake back home.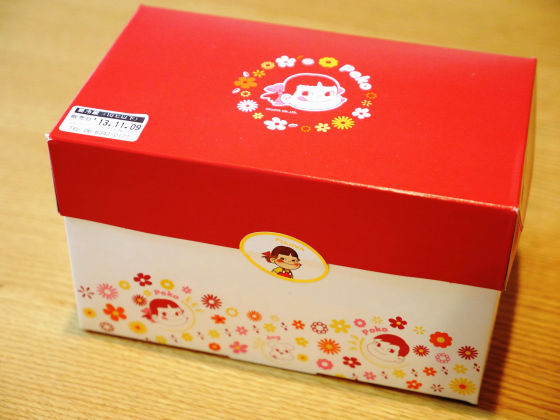 Raw materials can be confirmed such as whipped cream, wheat flour, egg, vegetable oil.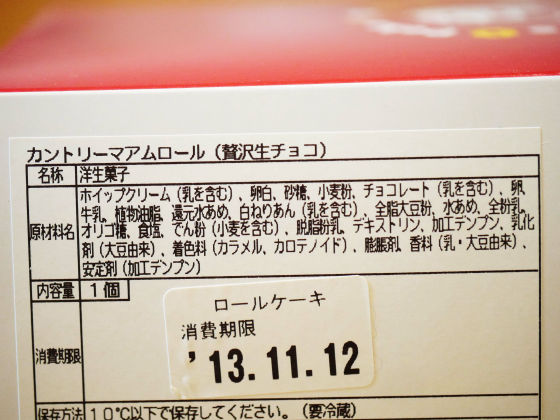 When opening the box it looks like this. It is said that luxurious raw chocolate is contained.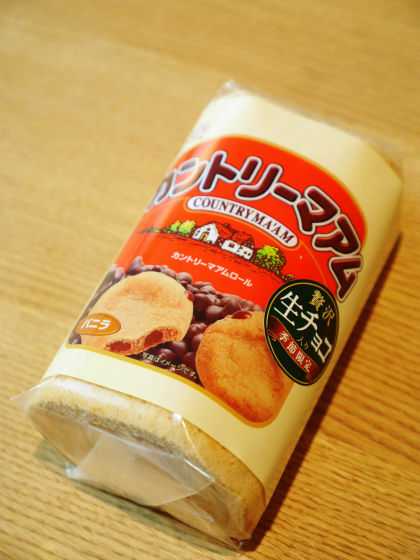 Country-amum cookie and package design are almost the same.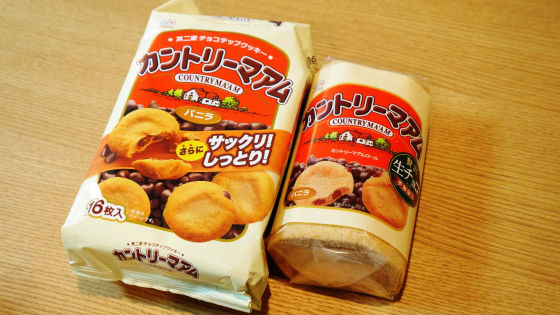 The description of the item is written behind.Things that were released last yearWhenWhat is writtenAre exactly the same.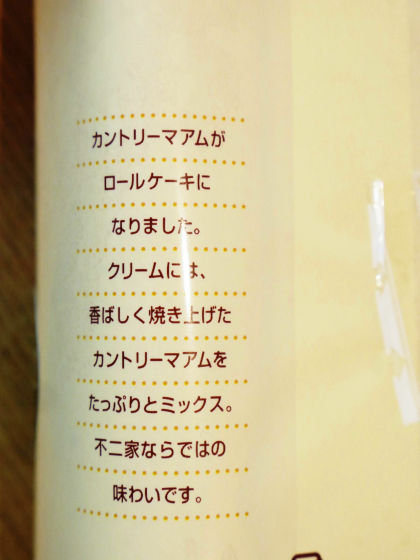 Peel off the vinyl wrapping paper.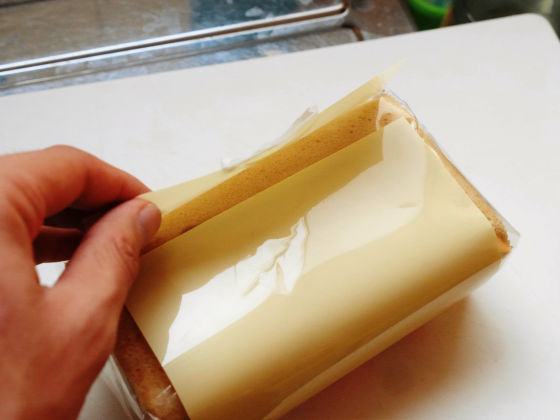 It was further wrapped in vinyl.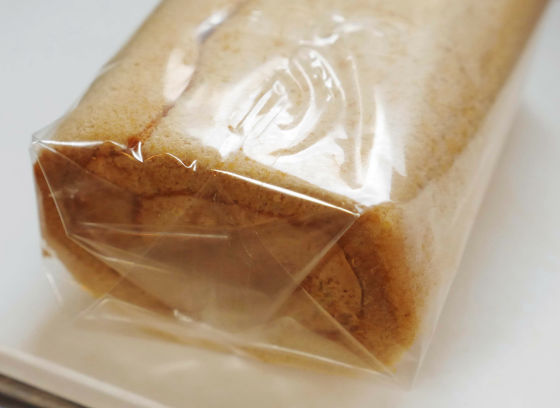 Completely opened and it looks like this. The color is nearly the same as the country menu cookie and the atmosphere is near.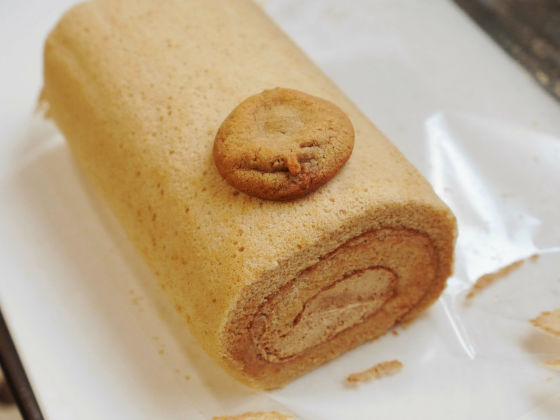 Compared to iPhone 5 and country mam, it is like this. The country medium roll is about a little longer than the iPhone 5, about 5 cookies of the country manium.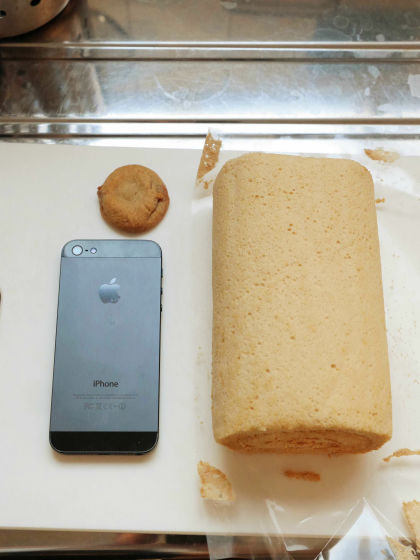 Even if viewed from the side, I can not confirm the chocolate chip which is one of the characteristics of the country model ... ...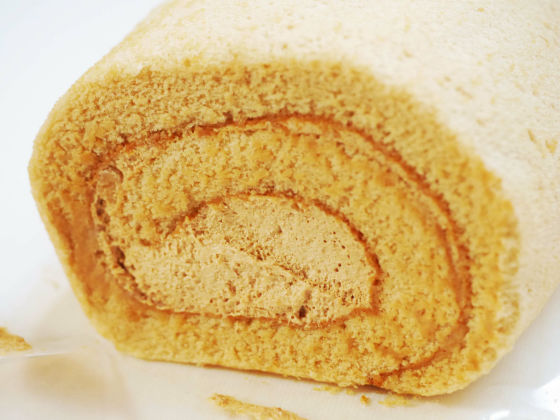 Trying it off ......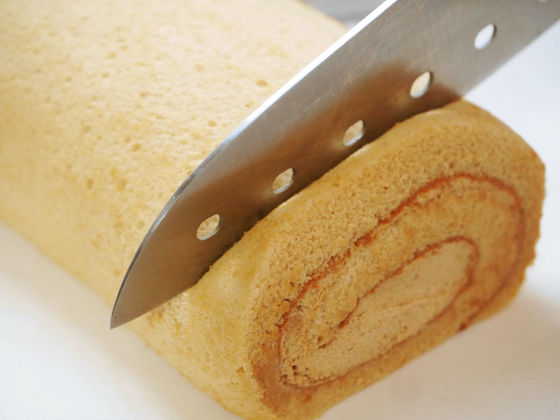 Chocolate chip was firmly in the cream.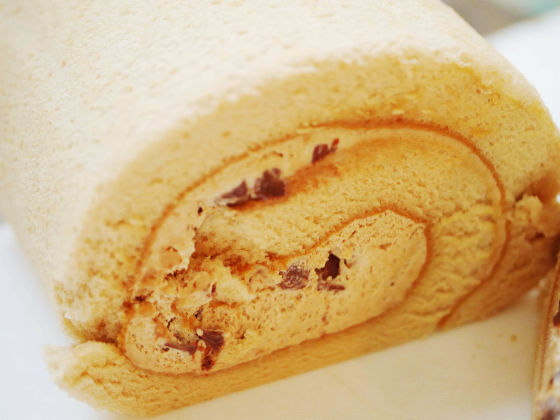 This carved roll cake looks like this.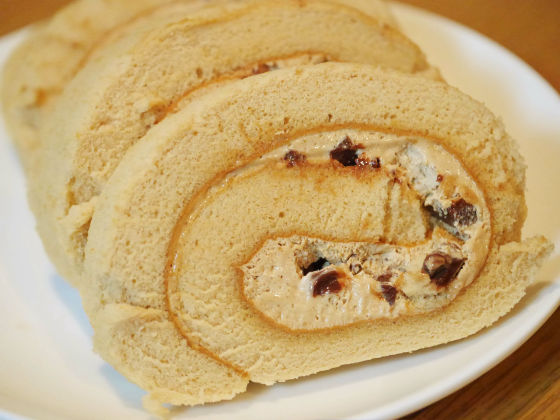 If you hold it in hand, the roll cake itself is so soft that its shape will collapse.Lawson's Premium Roll CakeLikewise it may be good to eat with a spoon.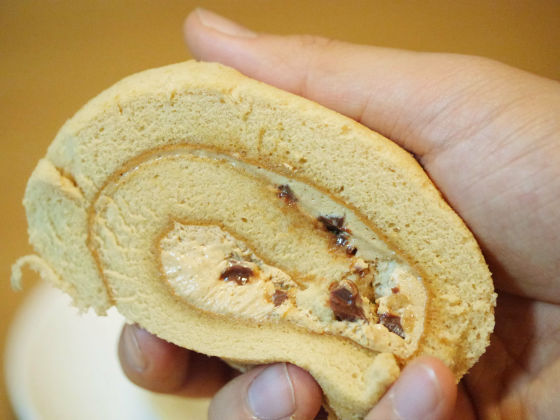 When I ate it, I did not feel the taste of milk much from whipped cream, I got vegetable cream taste and I felt a little cheesy feeling. Unfortunately, unlike chocolate chips that are in cookies, it's too bad to be funny. Although it is said that raw chocolate is contained, it did not seem like a totally rich taste.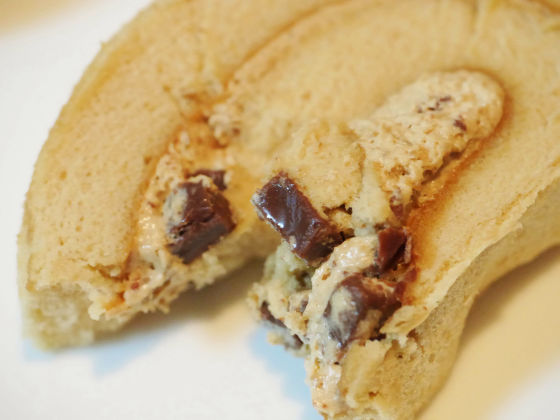 I can enjoy the fluffy texture that seems to be a roll cake, but when I consider the price of 1000 yen including taxes I want something more glittering.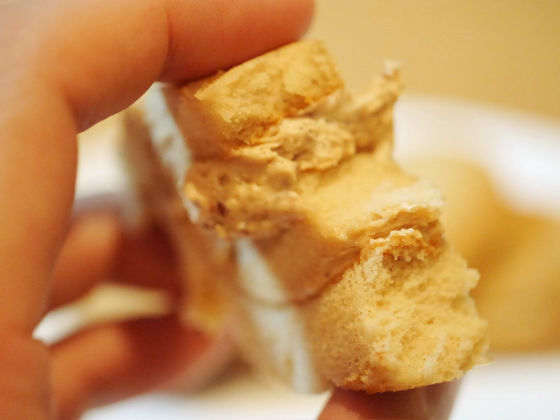 I will eat it with a cookie version of country mamma.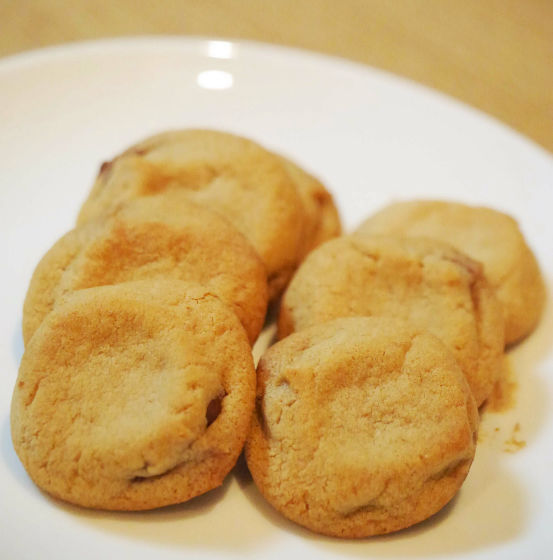 It is not a taste with a sense of luxury, but contrasting with a crispy texture of cookies is a good comparison with a unique soft texture that can be tasted only at the country mam. The cookie of the country meam is 16 pieces and it is a price setting of 315 yen including tax, consent.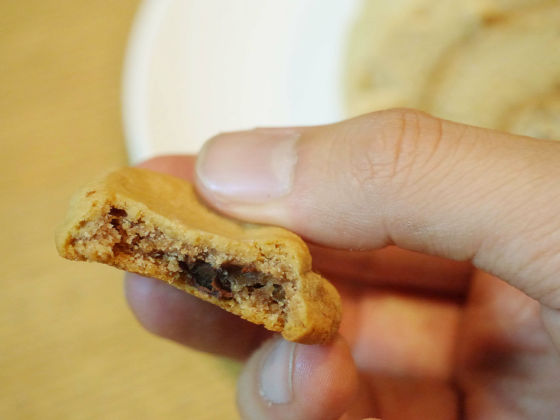 Country amame roll is limited time sale, 1000 yen including tax. If you are a normal country mam, you can buy three. Honestly, convenience stores that have gone up quite a bit in recent years are cheaper, so even things of equal taste or more are coming out, so we can not recommend it by letting go. I think that I want you to work harder as a confectionery specialty store ... ....