Yellow Japanese style ice "Yukimi Daifuku Tamago Pudding" Tasting Review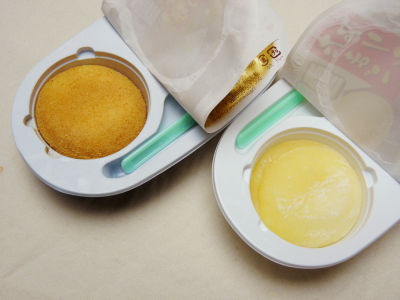 Japanese-style ice cream "Yukimi Daifuku" series is a product that appeared in 1981, it is said to be 27 years since its release this year. As you can see, "Yukimi Daifuku" is a red label with pure white ice cream, but since the February 9th (Monday) a yellow product "Yukimi Daifuku Tamago Pudding" was on sale , I bought it at a convenience store.

Review from below.
Lovers of your mouth Lotte | Ice cream | Yukimi Daike series

Unfortunately because normal was sold out, I bought "Kinako black Mitsu" and "Tamago Pudding".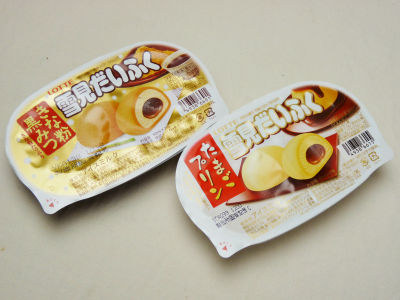 The container is different in color.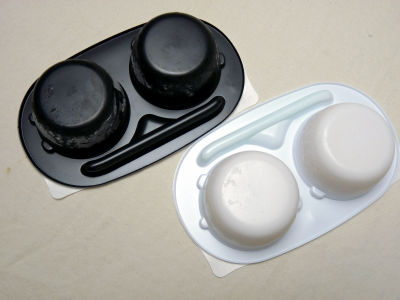 First of all, I will eat from "Kinako black Mitsu" which has been released before.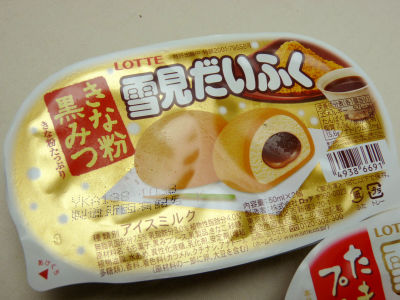 It seems like an ordinary kinako mochi.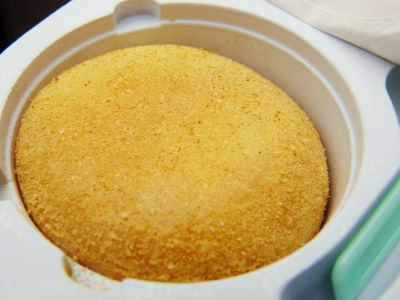 Black inside is confined inside. The skin of the rice cake wrapped in the mushrooms and the black one flowing from the inside are mixed with the sweetness of the ice cream and the Japanese style sweet taste.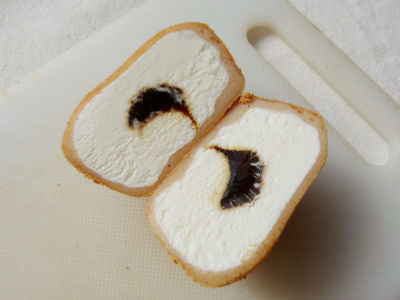 Well, this is the new product "Tamago Pudding".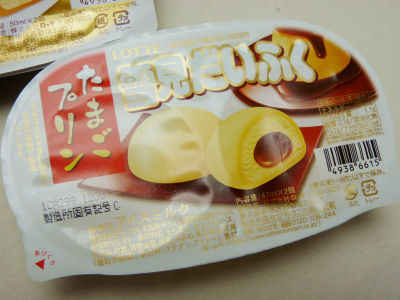 It looks as if Yukami Daito was dyed yellow.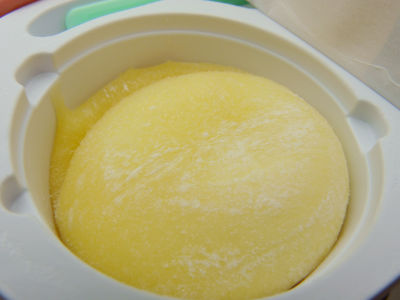 cross section. What is inside is caramel which imaged purines rather than black mats. The rich sweetness has become a taste that makes me remember the pudding properly, and the sweetness of caramel is also not bad.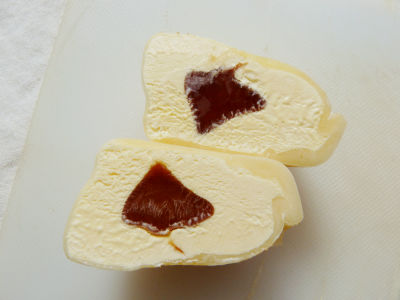 Personally, normal in memory may have been the most delicious.