"Volafile.io" that you can share files without installing, registering and anonymously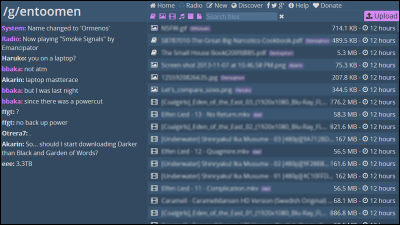 Like a chat roomRoomA service that allows you to share files and chat while keeping privacy anonymously using a space called "Volafile.io"is. Software installation and user registration etc are unnecessary and it does not trace users.

Volafile.io
http://volafile.io/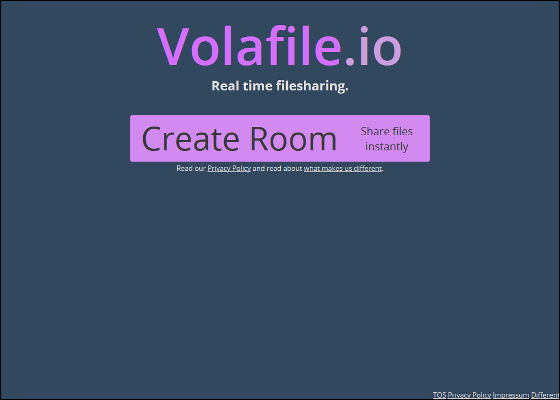 If you want to share the file with Volafile.io, click "Create Room" in the center of the above site.




A new Room for file sharing will be created.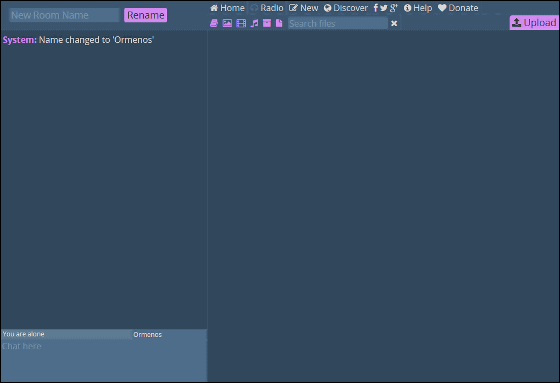 You can change the name of Room by entering a new Room name in the text box at the upper left of the screen and clicking "Rename".




The menu bar is displayed at the top of the Room, click "Home" to jump to the top page of Volafile.io, click "New" to create a new Room, click the Facebook · Twitter · Google+ icon to SNS You can share Room with.




Click "Radio" ......




Music files shared in Room will be played.




Also, if you click "Discover", some rooms created on Volafile.io will be displayed.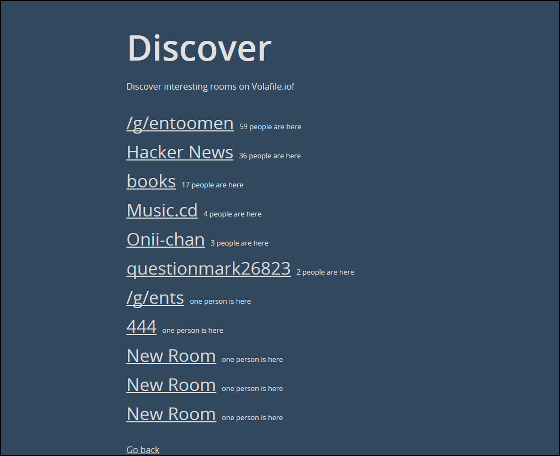 This part displayed in the lower left of Room.




Enter text here and press "Enter" key ......




Chat is possible with this feeling. In addition, "Ormenos" displayed next to "Good morning" is the automatically assigned user name.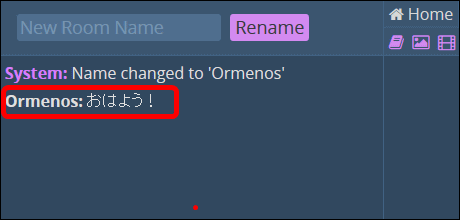 And the way to share the file of the key. There are two ways of this, one clicking the "Upload" icon in the upper right of the screen ... ...




Select a file you want to share from within the terminal.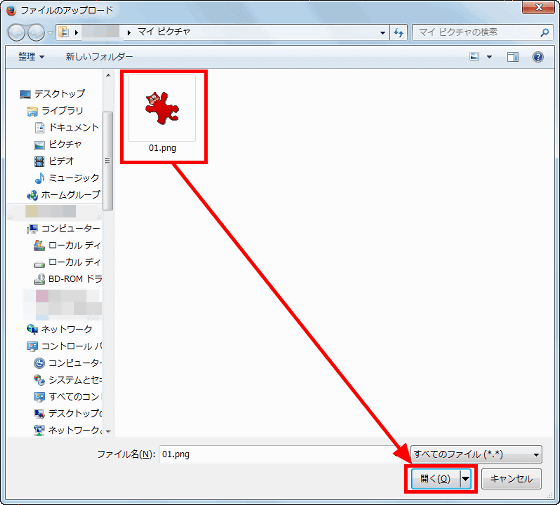 Another way to drag and drop files you want to share directly onto the Room screen.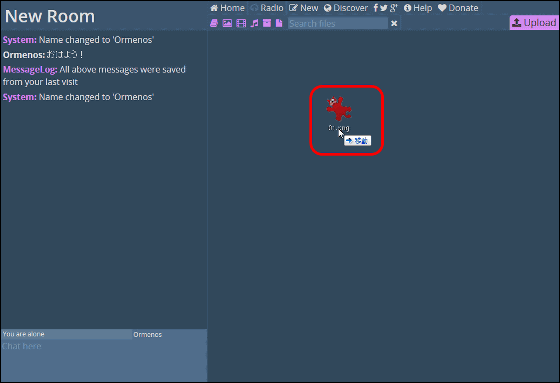 This is the uploaded file.




"12 hours" entered at the right end of the file is the time until this file is deleted.




Also, if you want to save the file, right click on the file and click "Save Linked Destination As" OK.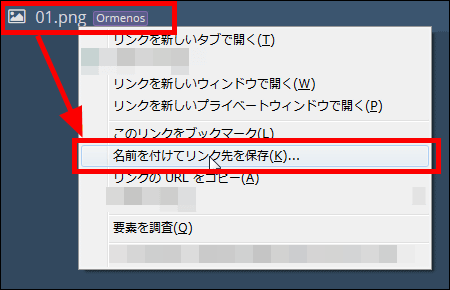 In addition, if the number of files increases, you can also find the target file easily by searching the file by entering the file name in "Search files" at the top of the screen.




It is easy to use because there is no installation or user registration, but basically it is a problem to know what kind of application to use because it is necessary to know the URL of Room to get into Room.