Following on Twitter, you can send and receive DM both accounts, the setting method is like this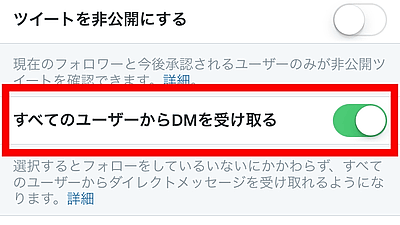 Twitter has a "direct message" function to conduct a private conversation with the follower, but by applying the newly added setting items, it is now possible to exchange messages with people who have not followed.

Private conversation becomes easier | Twitter Blogs
https://blog.twitter.com/ja/2015/0421

On 20th April 2015, Twitter announced specification change of direct message function. By default, messages will not arrive from users who are not followers as before, but by changing the settings you will be able to receive direct messages from all Twitter users. It seems that you can use it effectively if you want to receive a wide range of messages such as companies, shops and artists. If unnecessary messages arrive after setting, you can also block them individually.

◆ How to allow messages to be sent and received from outside the Twitter application
From the menu button tap "Settings".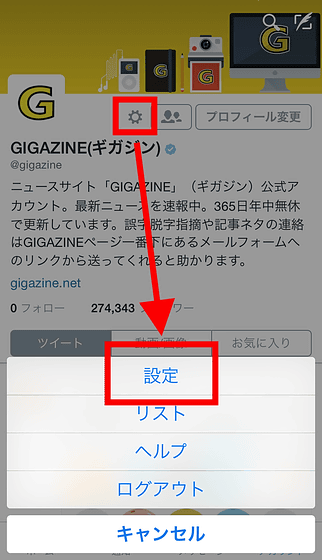 Select account.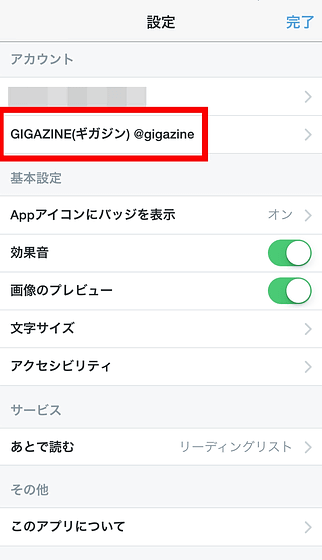 Setting item "Receive DM from all users" has appeared, so it should be OK if you turn it on.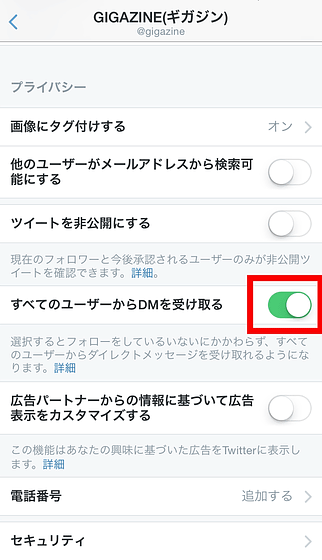 After setting, "Direct message button" will be displayed next to the follow button as follows. For accounts where this button is displayed, direct messages can be sent even if they are not following. Article writing At present, since buttons did not appear even if you set it with GIGAZINE account, it seems to be displayed sequentially.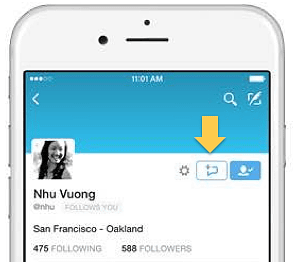 ◆ How to allow sending and receiving of messages from accounts not following from PC
When you log in to Twitter, click on the account and click "Settings".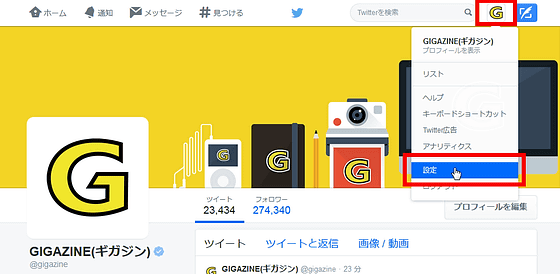 Click "Security and privacy".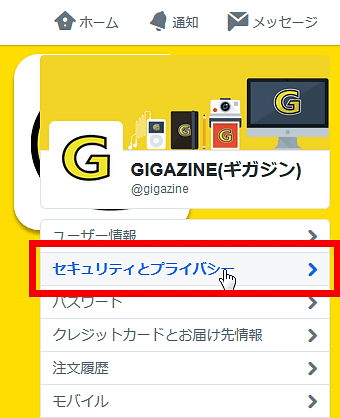 Scroll down and check "Recieve Direct Messages from anyone" and click "Save Changes".




Enter the password and complete "save changes" setting.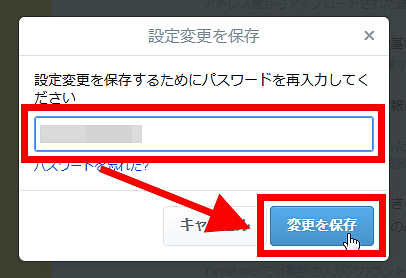 Note that this function is scheduled to be available sequentially, and the setting items of PC are not kept up to Japanese. Depending on the account, new setting items themselves may not be displayed.